Paxful is a peer-to-peer marketplace that has recently partnered up with an online cryptocurrency gambling platform that goes by the name of BSpin.
New Ways to Add Funds
The integration of Paxful's peer-to-peer marketplace to the BSpin casino was done through the Paxful Kiosk, the marketplace's payment platform. The official statement for this move is to increase security, but anyone with two brain cells to rub together can see it's to make it easier to lose money gambling at their platform. Gamblers are now capable of buying cryptocurrencies within the gambling platform, allowing them to continually focus on trying to win.
Ray Youssef, Paxful's Chief Executive Officer and co-founder, gave a public statement that the marketplace addition will help add transparency and trust to the crypto betting community.
Paxful is remarkable in the sheer ways of possible payments its merchants accept. Sporting over 300 different payment types, you can pay with everything from an Xbox Live gift-card, an Applebee's vouchers, and even the mundane bank transfer. It's a truly impressive format, and Paxful knows this. All BSpin is doing is making use of an effective system so they can gain more money from more avenues.
BSpin had a few choice words to say about the matter as well. The team there explained that it's always been essential for them to allow the players as many payment options as possible. Paxful's wide range of payments gives the BSpin team the ability to offer the players a convenient way to fill their BTC wallets. They say it will allow global access to the gambling platform with just one integration.
About Paxful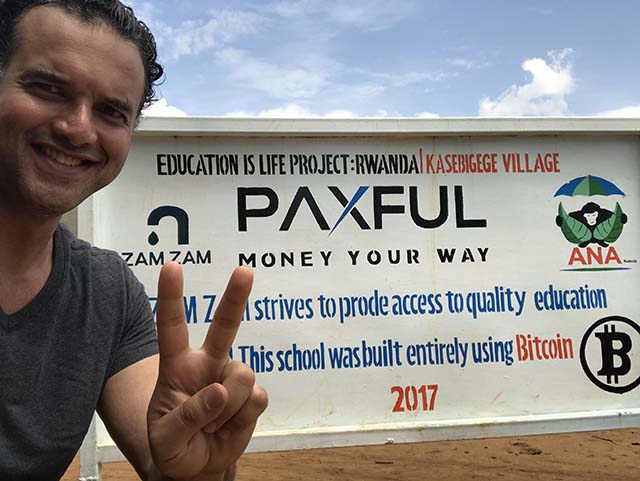 Paxful has been getting more significant as time went on. The thriving marketplace recently announced that it had surpassed the three million wallet mark. A staggering 800 000 of those wallets were opened just this year.
An interesting fact is the specific niche Paxful caters to rather well. Over 45% of its customers are in Africa, a region where it's relatively difficult to get correctly priced cryptocurrencies, if at all. They usually buy cryptocurrencies as a form of financial stability, while sellers typically come from the EU or US, where buying crypto is relatively more straightforward.
While Paxful is known for its many payment options, it wasn't the first to link up to a gambling service. One of Crypto's earliest platforms, Bitcoin.com, has also announced a partnership with a gambling site: Canada-based Bravio. This gambling platform allows players to buy tickets for large-scale lotteries like El Gordo and Powerball with Bitcoin and Bitcoin Cash.
A Small Word of Warning
The article's writer wishes to remind you that there are calculations that every casino does to determine how much money gets returned to you on a statistical basis. This statistic is never a net-gain for the player because casinos are businesses out to make money. They try their very best to ensure that they make money from the exchange. A casino isn't a romantic place where dreams come true; it's a place where should you win, you will profit from the losses of the countless people around you, and you're never lucky for long.