Whether you've just skimmed over the news or are an avid researcher of financial technology, there's a large chance you've heard of cryptocurrencies. Bitcoin, the first publicly traded 'new-era' cryptocurrency, is considered the father of cryptocurrencies. However, cryptocurrencies are not limited to just Bitcoin, in fact, there are thousands of them. We call these altcoins, essentially 'alternative' forms of the main underlying cryptocurrency considered to be Bitcoin. Altcoins can range in value, purpose, utility, as well as pure technology, so consequently, they are fairly difficult and complex to use as well as buy. As a result, we're going to, in this guide, overview how to buy altcoins in the new age of the internet, what this entails, as well as the benefactors you can extract in terms of investment and usability when purchasing altcoins, which will help understand the process for buying cryptocurrencies as a whole.
This guide assumes you have a working internet connection, a valid email address, as well as funds to actually make a purchase for altcoins. Buying altcoins can be complicated for beginners, and is nonetheless a sensitive procedure that involves putting your funds at risk – as a result, follow instructions carefully, ask questions if you're unsure, and do extensive research prior to making any buying decisions that you might be unsure of.
What Are Altcoins?
Understanding Altcoins
Altcoins, which is a nickname for 'alternative cryptocurrencies', are volatile tradeable and market-priced currencies that are essentially digital forms of value. Altcoins are cryptocurrencies, in fact they are classified as all cryptocurrencies that are not Bitcoin. Altcoins do not have to run on a blockchain; they simply need to be a form of technology that can be transferred to others in a cryptographic manner. While a majority of cryptocurrencies do run on blockchains, a cryptocurrency doesn't have to. As long as it can be digitally and cryptographically sent to other people, it's considered a cryptocurrency.
Altcoins are volatile and digital assets. They are 100% digital and are therefore treated as such.
What Can Altcoins Be Used For?
Altcoins are unique/different from one another and most of them have their own respective characteristics that make them wanted as opposed to the others. Examples:
IOTA is an altcoin that runs on an alternative to blockchain technology, called the tangle, which has a goal of being faster and more decentral than blockchain.
The altcoin Monero (XMR) is an alternative cryptocurrency that runs on a private blockchain and gets rid of all transaction information as soon as a transaction on the blockchain is made; as a result, Monero is entirely (At least at this moment) anonymous. Sender and receiver information is hidden as opposed to Bitcoin, where transactions and identity is only pseudonymous.
Binance Coin (BNB) is an altcoin distributed by the cryptocurrency exchange giant Binance that is used to facilitate exchange transactions making it faster and easier to use Binance-related products. Buying BNB gives you various perks on their exchange.
How Altcoins Make People Rich
The majority of the population engages with altcoins with the hope that they will strike rich with purchases of these coins. This is mainly because of the volatility behind altcoins and their fluctuation in times of cryptocurrency market growth such as the year 2017. Altcoins are traded on public markets such as Binance (That we show you how to use later in this guide) where they are paired either to fiat value or to major pair cryptos such as Bitcoin (A non-altcoin). When the demand for these altcoins increase, in short, their price will and sell-rate will. Meaning as an example, you can purchase an altcoin for $100 and sell it for $1,000 at statistically faster rates than other markets like stocks or bonds.

The above shows the return of the altcoin Lisk in just 3 years time. That is nearly 96 times the amount of profit that the average stock market investment profited in 3 years time. So what's the catch? Altcoins are much more volatile – while they saw monumental increases in 2017, the general altcoin market lost over 85% of its value. As a result, while these altcoins can yield outstanding long-term returns, they are only newly established markets which means they can just as equally produce the opposite of large profit.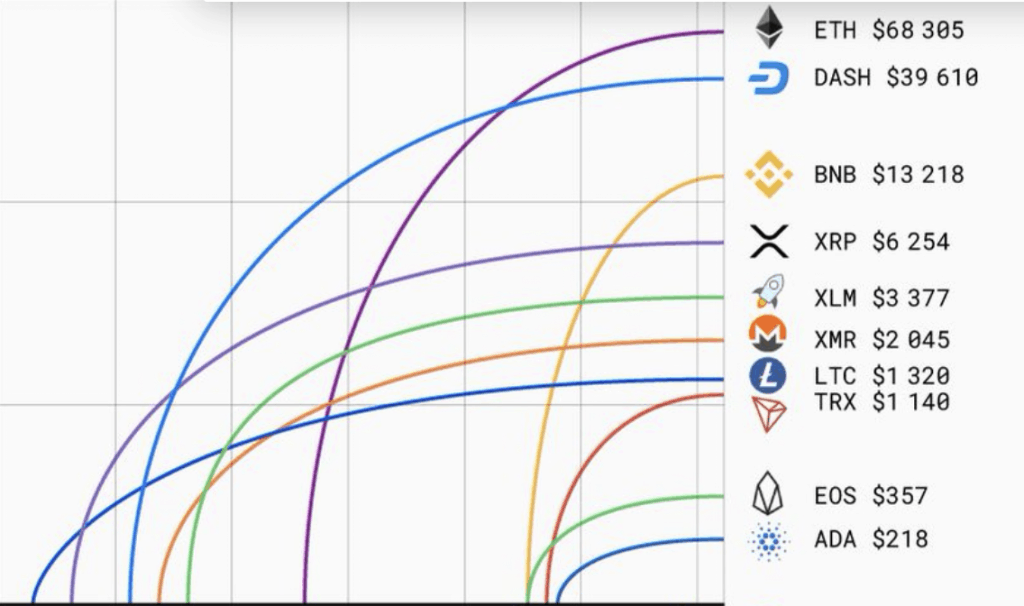 Altcoins can make people who buy them rich when and if they increase in exponentially movements and then that same person sells it for a profit, and in the past, it has done just this. Always keep in mind, previous results do not indicate future performance, and same applies for altcoins. Also, keep in mind, altcoins are in fact correlated in some instances, but they are not and never will be finitely correlated to one another. This means that just because most altcoins increase in price, it does not mean the altcoin you're holding has to as well. While we can sugarcoat things and say 'buy altcoins and you will be rich!', we rather feel it necessary the best method for profiting in markets is to assess all angles of the market, including the hard truths such as the fact that this is not a one-stop shop for massive profit.

Let's get to it then – we'll nextly review how to buy altcoins, the various methods you can use to purchase them, and some tips and tricks to get along the way. Whether you're a beginner or experienced in buying cryptocurrency/a blockchain veteran, refining your skills and learning new and improved methods is always a smart choice.
How to Buy Altcoins
Fast Step Guide to Buy Altcoins 
Create an account on an exchange/platform that supports the trading of altcoins; we'll assess some of the best options below.
Verify your account if the platform you've chosen requires ID validation and add a 2FA – for added security (This can be a phone number or additional email)
Deposit funds to your account through your method of choice and wait for the deposit processing to complete.
Navigate to the markets and find the 'cryptocurrencies' section; select the altcoin of your choice and click on the 'Order' or 'Trade' section.
Select 'Market' and then input the number of funds you want to spend on the altcoin.
Press 'Buy' and wait for order execution.
Upon execution, check your created account wallets (On the platform) and you'll see you now own that altcoin.
Exchange Platforms Where You Can Buy Altcoins
As we stated above, to actually buy altcoins, you'll first need an account with an exchange platform that supports the buying and selling of altcoins. There is a range of different options for you to choose from; below is a list of some of the top-contenders that maintain their own positive attributes.
4,9/5


Buy Now

4,9/5


Buy Now

4,9/5


Buy Now

4,9/5


Buy Now

Payment Methods

Credit/Debit Card

Bank Wire Transfer
NETELLER

Payment Methods

Credit/Debit Card
Bitcoin

Payment Methods

PayPal
Credit/Debit Card
Wire Transfer
Neteller

Payment Methods

PayPal
Credit/Debit Card
Wire Transfer
Neteller

Minimum Deposit

$500 USD

Minimum Deposit

$10 USD

Minimum Deposit

$100 USD

Minimum Deposit

$100 USD
Additional Exchanges 
HitBTC – HitBTC is a popular cryptocurrency exchange that lists a wide range of different altcoins and enables you to create an account and get started trading altcoins near instantly with no verification. You can deposit crypto directly on the exchange and begin trading in mere seconds.
Plus500 – Plus500 is a broker that allows for the buying and selling of CFDs only (Contracts for difference) which are merely contract-representations of altcoins. In this case, you're just buying contracts that have relative value to altcoins and the contracts will react according to the price of the altcoins.
Changelly – A retail-focused exchange, maintains instant swaps to cryptocurrencies and can be integrated to other platforms. For example, Changelly is integrated into HitBTC as well as a large number of brokers and retail merchants.
Poloniex – Poloniex is widely acclaimed mainly because of its co-sign and indirect backing from Goldman Sachs, one of the world's largest investment banks. It offers a variety of altcoin trading and leveraging products.
How to Buy Altcoins On eToro
Altcoins can be bought on eToro
in a variety of ways and can be done comfortably and safely as the platform is regulated and registered with the FCA and CySEC (Cyprus Securities Exchange Commission). eToro is arguably the all-around best platform in terms of safety, security, and range of support.
Pros:
Regulated and registered – highly secure
Both margin contract trading of altcoins as well as purchasing of underlying altcoins
Different payment and deposit methods
Low fees
Cons:
Verification documents are required
Certain countries restrict seamless deposit methods such as PayPal
Step 1: Register 
The first step is to register an account. In order to do this, head over to eToro by clicking here and click the 'Join Now' that is located in the green button on the welcome screen as demonstrated.
Doing so will prompt a new screen where you will be able to sign up. Input a valid email address that you have access to and press 'continue'. A confirmation email will be sent to the address you input; click on this, and login on the newly loaded page with your new account credentials. This will establish a preliminary eToro account. You can begin demo trading, however, to start buying altcoins we need to next verify our account.
Step 2: Verify 
eToro requires account verification, for an obviously worthwhile purpose of account security and insurance. To verify our account, we'll need a few documents on hand to submit to the eToro team (Don't worry, they are held encrypted and securely);
Valid identification (Passport, driver's license, or equivalent)
Proof of residence (Bank statement, lease agreement, loan document)
2FA – A valid phone number.
Next, you'll have to click the 'Complete Your Profile' button as indicated here: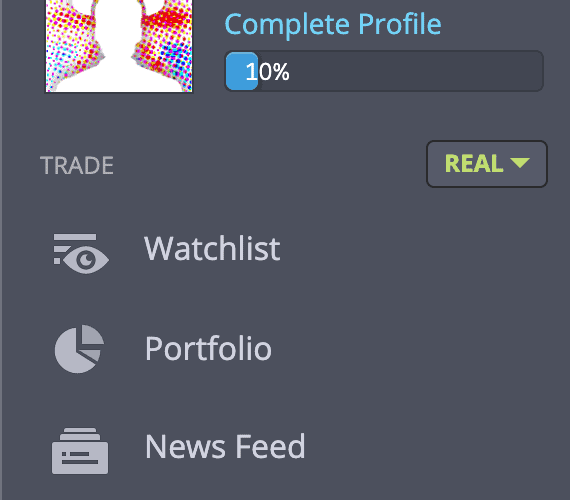 Clicking this will subsequently lead you to a page where you'll need to submit the documents mentioned earlier to this newfound portal. Doing this will send the documents to the eToro verification team who will review the submitted materials and get back with an approval or denial for your account. Assuming your documents were successfully submitted, wait 1-3 days and when your account is validated, you now have a fully functional account.
Step 3: Deposit 
To buy altcoins on eToro we need actualized funds that we need to transfer to eToro. We can do this through PayPal, credit card, or a number of different alternative options. To do this, click the 'Deposit Funds' button in blue located at the bottom-left of the user panel. This will load a screen asking you to specify the deposit form, which for this instance we'll use PayPal to buy cryptocurrency as it's the quickest option assuming a verified PayPal.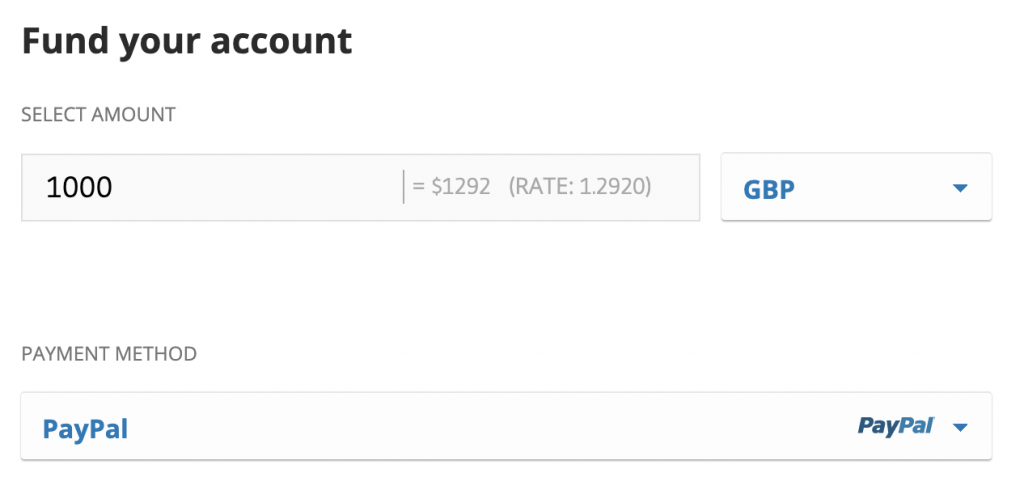 In this example, we'll next simply need to specify how much worth we want to withdraw from our PayPal account to deposit to eToro. Then, press 'Submit' and you'll be redirected to a new page where you can input your PayPal credentials and confirm the transaction. Upon processing, the funds will have now been moved to eToro and ready for usage.
Step 4: Use Markets to Buy Altcoins 
The final step here would be to navigate to the markets/exchange section of eToro and make a buy order to finally buy an altcoin. To do this, click 'Trade Markets' under 'Discover' on the left-hand side of the user panel. This will load a list of assets; from here, simply select the altcoin that you want to buy under 'Cryptocurrencies' or search for a specific altcoin. For example, let's say you wanted to buy Stellar [XLM], you would search 'Stellar' in the search field and click the blue trade button.

A new window will pop up which will ask you to input the criteria associated with your buy of the altcoin in question; input the quantity, order type (Market with 1x margin is recommended as this lets you buy the underlying asset with no additional risk), as well as additional stop-losses. Input the amount you'd like, press 'Open Trade' and upon execution, you'll have bought altcoins on eToro.
How to Buy Altcoins On Coinbase
Coinbase is a great exchange for buying altcoins because it maintains a very high level of security and safety which gives you higher confidence in your purchases. Also, while Coinbase was originally only usable for buying Bitcoin and Ethereum, the U.S.-based exchange now offers a plethora of altcoins.
Buying cryptocurrency on Coinbase
is very easy and straight forward.
Pros:
Regulated and registered, maintains high user safety
Intuitive platform, easy to use interface
Various deposit methods
High-level diligence of all listed assets
Cons: 
Lengthy verification required
Although audited, not a large number of listed assets
Step 1: Register
The first step to buy altcoins on Coinbase is to create an account. To do this, head to the homepage and click the 'Get Started' button.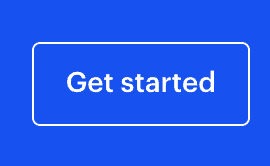 Doing this will ask you to provide basic account information including an email, password, and phone number in order to establish a preliminary account. Make sure that the email you input is accessible and once submitted, click on the confirmation link sent to that email. Once done, you'll be able to move forward.
Step 2: Verify Your Account
Coinbase requires extended verification in order to operate a legitimate and liquid account, so as a result, once logged in click on the 'Finish Verification' button. This will require you to submit a valid form of identification. Refer to the image below to see Coinbase's criteria in terms of what is considered acceptable in terms of documentation. Also, be sure that you submit legible documents and materials.
After submitting the documents as instructed above, you'll be asked to establish a 2FA method which is simply a phone number or alternative email address. Once done, your application including the documents and materials needed to verify your identity will be sent for review. Wait for verification, which traditionally takes 12-24 hours for U.S. residents and 1-4 days for external customers, and then you'll be able to proceed.
Step 3: Link a Deposit Method and Add Funds
We'll need actual funds in order to buy altcoins on Coinbase – to do this, link a deposit method. Head to the 'Accounts' tab on Coinbase and next to your fiat account, ex: USD, select 'Deposit'. Then, click on deposit method, and from the drop-down click on the plus sign that says 'Add Account'.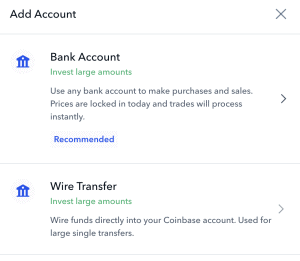 This will load a variety of options that include bank account, wire, or credit card. Select whichever account you have and proceed to enter the information required (Account numbers, etc). Once done, follow the on-screen instructions (This will be unique for each user) to move forward. After completing, you'll have added a new account.
Next, we'll need to deposit funds to Coinbase. To do this, head back to the 'Accounts' tab and select 'Deposit' next to the fiat currency you have, just as we did earlier, except this time select the new account that we have added. Then, enter in the number of funds you want to deposit and then confirm the transaction. Initiate the process, and depending on which account you opted for, the deposit will be completed relative to the confirmation days that are required for the option you selected (Credit card instant, wire transfers take a few days).
Step 4: Buy Altcoins
The final step is to finally make a purchase for altcoins on Coinbase! To do this, head to the 'Buy/Sell' tab on your user panel, and on this page, select the 'Buy' tab and once here, click one of the altcoins from the drop-down menu. Then, select a payment method and click on whichever fiat funds you deposited in step 3 –> then enter the amount of the altcoin that you want to purchase and Coinbase will calculate a fair price.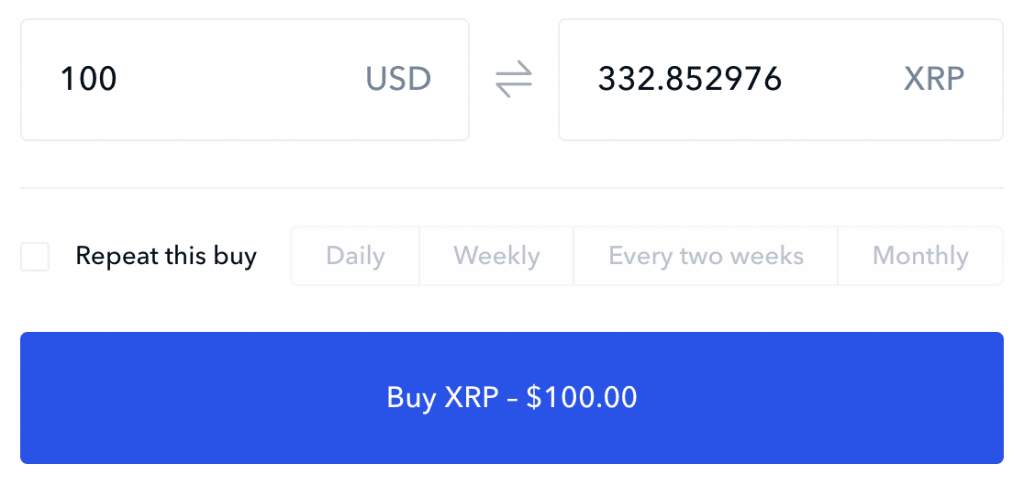 In the above example, we're buying the XRP altcoin – press 'Buy XRP' relative to the price you're given. Once executed, you will now see the altcoin in your own wallet.
How to Buy Altcoins on Binance
Binance is arguably a market leader in terms of altcoins and exchanges for cryptocurrencies. The Malta-based exchange maintains a highly reputable platform for those wishing to buy a wide range of altcoins. Additionally, Binance-listed altcoins are audited and checked beforehand for security breaches or illegitimate projects.
Pros:
Active in the altcoin community, always working on improving products
All assets listed on Binance are actively audited and vetted
Crypto as well as fiat deposit methods
Competitive fees structures
Cons:
Currently not officially registered and/or regulated
Verification not required but can be lengthy if pursued
Step 1: Create An Account 
To buy altcoins on Binance, we first need to create an account with the exchange. Binance does not require identity verification for buying and selling of retail amounts of altcoins, so the process will be fairly quicker than other opposing exchanges. To get started, head to the Binance homepage (Ensure it's not fake/phishing) and click on the 'Register' button in the top-right of the navigation bar and a new input form will load up. Here, enter in your email, a safe and secure password, and then head back to your email and click on the confirmation link that was sent to you.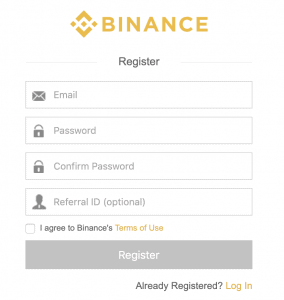 Once you've confirmed the email, you'll then be asked to login using your newly created credentials. Do this, and you've completed the first step.
Step 2: Deposit Funds 
You can either deposit funds to Binance either through a direct cryptocurrency deposit or by buying a base cryptocurrency such as Bitcoin using a credit card. Both are applicable methods of buying altcoins on Binance. Assuming you own zero cryptocurrency currently, the step would be to buy Bitcoin using a credit card and then exchange that Bitcoin for an altcoin on Binance's markets. To do this, on your account navigation bar, on the top-right click on the 'Funds' tab and from the drop-down, select the 'Buy with Credit Card' option.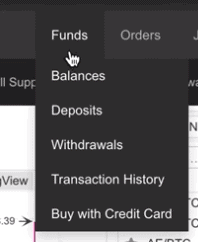 This will then lead you to a new page where you'll input your credit card information as well as specifying how much worth of a base cryptocurrency, such as Bitcoin, you want to buy. Then, click the buy button and proceed forward and confirm the order; upon completion, you'll now have bought Bitcoin using a credit card and funded your Binance account.
Step 3: Buy Altcoins On the Markets
The final step here is to finally buy altcoins on the markets, which we can do by navigating to the homepage and on the left-hand side of the navigation bar and clicking on the 'Exchange –> Basic' tabs. This will then load up the tradeable assets on Binance. From this space, simply navigate on the right side of the page where the assets are listed and select which assets you wish to trade. Let's say we want to buy the altcoin Binance Coin (BNB), then we'd find the ticker symbol of Binance Coin relative to Bitcoin (BNB/BTC). Then, click the 'Buy' tab: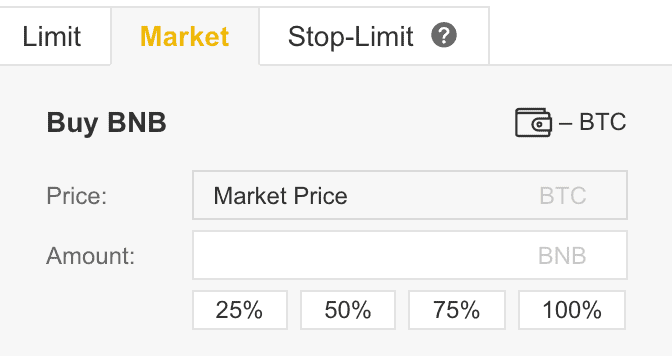 Enter in the amount of Bitcoin you want to use to buy BNB, and press buy. On execution, you'll then have bought altcoins on Binance.

Differences Between Buying and Trading Altcoins
Buying:
The underlying altcoins are in your ownership.
Can extract the utility of the altcoin when buying.
You can use altcoins for payment services when buying.
Altcoins can only be staked when bought.
Trading:
Trading altcoins only looks to make profit off of the altcoins price movements
When trading altcoin CFDs (Most common trading method), you don't own the underlying asset.
Trading is typically consisted of multiple buys and sells
You can only use margin in trading where higher risk is imposed
FAQs
How Can I Tell Which Cryptocurrencies Are Altcoins?
The classification amongst altcoins is really simple: if you are not buying Bitcoin, but buying a different cryptocurrency you are considered to be buying an altcoin. In mainstream cryptocurrency today, Bitcoin is the singular head-pillar and the subsequent cryptocurrencies were deviations of the initial technology. As a result, every cryptocurrency that is non-Bitcoin is an altcoin, technically.
Are Altcoins Better Investments Than Bitcoin?
Altcoins are not explicitly better investments in comparison to Bitcoin, however, they have in recent years demonstrated statistically larger price increases which means more profit for investors. Bitcoin maintained lower volatility than most altcoins, however, so keep that in mind also.
How Can I Find the Best Altcoins?
Doing your own research and completing as much due diligence as possible is the most efficient way to find the altcoins with the most potential. You can utilize InsideBitcoins news as leverage through our guides, constant news updates, as well as additional content to find the best options.
Are Altcoins Safe?
Altcoins are independent technologies, they are coded by individual users, so not all are safe; this is why you should do extensive research prior to investments.
Will Altcoins Rebound?
Altcoins fell sharply in value in 2018, their ability to bounce back up is definitely possible, however, nothing is certain. Statistically most major altcoins have rebounded from every sharp selloff, however, past results don't indicate future performance.
Am I Missing Anything Else?