Buying Binance Coin if you're new to the cryptocurrency space can be a bit confusing, so we're here to streamline the process for you. Although many of the ideas or methods presented might seem a bit complex at first, stick with this guide, and you'll be able to complete a purchase seamlessly.
Quick Search Box
How to buy BNB Coin in 5 minutes
Register for an account with Binance, or any other validated platform that Binance has confirmed support for their coin
Find the "Deposit" function or page on whichever platform you've selected
Link and verify a method of deposit to your account; typically this is either with a credit card or through cryptocurrency
Look for and Press the "Buy" order option for Binance Coin
Specify the quantity of Binance Coin you'd like to purchase (Relative to the exchange rate) and Execute the trade.
66% of retail investor accounts lose money when trading CFDs with this provider. You should consider whether you can afford to take the high risk of losing your money.
Compare
You can find out more and compare the brokers and exchanges that offer to Buy or Sell Cryptocurrencies in our list below, or you can skip through directly to our step-by-step guides and tutorials
What is Binance Coin (BNB)?
Binance is one of the world's largest exchanges at the moment, and generates billions of dollars in volume per day.
The exchange is up to date with a variety of new projects and cryptocurrencies that are released frequently.
The BNB token runs off of a decentralized manner where users are incentivized by the performance of Binance. From a very general and speculative perspective, the movement of Binance Coin price can be thought of normatively as such: the more that Binance and the entirety of the cryptocurrency ecosystem thrive, the better Binance Coin performs.
By holding Binance Coin (BNB) in your Binance Coin wallet, dependent on the volume of Binance Coin you hold, your fees are reduced fairly drastically.
Binance Coin runs on the Ethereum blockchain, and although the exchange has announced plans of launching a furthered decentralized exchange in the near future, there are no confirmed plans for its own Binance-based blockchain.
Additionally, Binance Coin is symbolic now as a staple for the presence that Binance has portrayed in the cryptocurrency and blockchain ecosystem.
The token has emerged as one of the prime forces behind how Binance functions in the blockchain atmosphere and its subsequent price has been fairly representative of just that.
Transaction fees on the platform can be paid for using BNB tokens as well; At the moment, it seems Binance is confident in both Tron and Ethereum's capability as the site's CEO "CZ" has publicly approved of both of their efforts. Binance has also announced a "buyback" plan where Binance Coins are to be repurchased by the firm in the coming years based on an incremental percentage basis. The exact details for that buyback can be found here.
How to create a BNB Wallet
Binance streamlines the wallet creation process by immediately creating one whenever you select "Deposit" under the Binance Coin (BNB) section of the exchange.
The wallet address that is generated for you can then be utilized to send and receive payments in BNB; therefore, acting as a streamlined Binance Coin wallet.
Keep in mind, the wallet is owned by Binance, so you theoretically do not own the wallet, however, this is also the case with theoretically any exchange that isn't an explicit DEX.
Additionally, you can create an external wallet for Binance Coin on Atomicwallet.io, where the link enables you to download your own Binance Coin wallet where you control the access points of both sending and receiving.
The Best Platforms to Buy Binance Coin
Binance
Binance is the issuer of the Binance Coin, so therefore in the realm of Binance Coin, there would theoretically no safer place to purchase BNB than Binance; however, due to the fact that Binance has been the largest target of phishing sites, attempts, and much more over the past few months, it isn't necessarily the easiest option. Nonetheless, the exchange has proven itself as one of if not the main contender of exclusively only cryptocurrency exchange provisions.
Pros:
Audited and verified asset selection/trading pairs

Only requires email and username to begin trading

Varied methods for depositing funds
Cons:
Easily susceptible for phishing

Slower support help
You can create an account on Binance very quickly. To start the process, you'll need to head to the Binance homepage and then click either login or register, depending on whether you already have an account.
Step 1: Registration
The sign up button can be found on Binance's homepage or exchange page at the top right of the page on the navigation bar. To actually sign up for the platform, you'll only need an email, username, and password. Enter all of the aforementioned in, and you're set. All that's required is a verified email address which you can do easily by going to your email provider and clicking the link Binance's support team has sent you.
The good thing aboutu using Binance is that it's very quick and painless to sign up; you don't need to provide lengthy verification documents in order to get started trading or buying Binance Coin. However, if you're looking to utilize institutional amounts of cryptocurrency, or simply want to enable higher levels of security/safety on the platform, it'd be wise to complete their optional account verification process.
Step 2: Deposit Funds
Binance has enabled a variety of different funding methods for their exchange, putting it in the top tier in regards to usability in this regard. On Binance, you have a choice of making a deposit to the platform through a number of ways; primarily, either through cryptocurrency of your choice (95% of the assets on Binance support cryptocurrency deposit) which can typically be Bitcoin or Ethereum, or by credit card. Through using a credit card, funds are deposited in fiat to the platform where you can then purchase a backed-asset at the fair market value.
Through this process, you'll need to first deposit Fiat –> Then buy an underlying asset –> Finally, purchase Binance Coin using the underlying asset.
For this example, we'll use the easiest option which is arguably to deposit Bitcoin to the platform through the generated exchange wallets that Binance delivers to you. You can follow an individual guide depending on your method of deposit, which can be found here. Or you can follow this tutorial to deposit Bitcoin.
To do this, navigate to your account profile at the top right of the page and hover over " Funds". Upon doing so, you should see that a drop down of options now appears; of those, select "Deposits & Withdrawals". On this new page, navigate downward a bit and find the search bar for which you'll then type in "Bitcoin" (Or replace Bitcoin with any asset you want to deposit to Binance). Click the deposit button and you should see a new address that's generated. This is your Binance wallet for Bitcoin which can be used to purchase other assets on Binance's platform.
Upon confirmation of the sent funds, you should see your account value has updated to reflect the amount of Bitcoin you deposited to your account. If done correctly, you're now able to purchase Binance Coin on Binance on the exchange.
Step 3: Buying Binance Coin
After successfully depositing Bitcoin to Binance's platform (Or depositing to the platform via any other funding method), navigate to the exchange which is on the top-left of the navigation bar. Use the market search bar on the exchange and look for the assets that are under the BTC markets (Or, if you used a credit card or wanted to use a different pair for transactions, use that underlying pair instead). Click on "BNB/BTC" under the BTC markets, and you should be prompted with a new screen representative of the price of Binance Coin relative to Bitcoin.
Once you've enabled the new exchange page, you're going to need to place an order for Binance Coin. This can be done either through a market or limit order; market orders are executed at the next possible best price while limit orders only execute if the price of Binance Coin surpasses a certain level. For this tutorial because of simplicity, we'll create a market order; in this order, you'll only need to specify how much BTT you'd like to purchase in your market order. In the following image, 99.1 BNB is being purchased through a market order.
If you go to your funds and balances section on your Binance account, you should see now that your balance of Binance Coin should now be updated to reflect your purchase.
Coinbase
At the moment, Binance Coin is not a supported asset on the Coinbase exchange.
There is no solidified or explicit indication of whether or not Coinbase has plans to add BNB as a supported asset, however, there is definitely a possibility as the cryptocurrency generates pretty significant volume as well as great traction from the overall cryptocurrency community.
Although Coinbase does not support Binance Coin trading at the moment, they do enable Binance Coin price analysis and overview which can be found here.
Only time will tell whether or not Coinbase makes the ultimate decision to support Binance Coin as a purchaseble asset/currency.
Buying Binance Coin (BNB) in Your Country
UKUS & Canada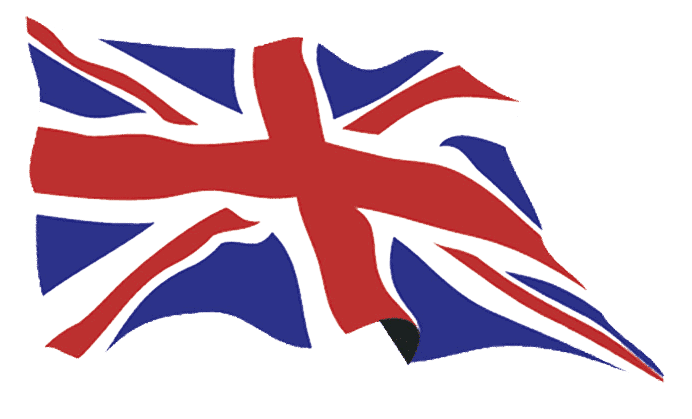 You can purchase Binance Coin in the UK either from Binance if you're looking to trade more than actually buy it for long term usage, or you can purchase it directly if you're from the UK on the Binance exchange as well.
Buying Binance Coin on Binance is a great option if you're looking to enter positions that expose you to price movement of Binance Coin but don't actually want to hold Binance Coin in its actualized asset form. Using Binance is the better option for buying Binance Coin if you're from the UK and looking more for actual ownership of the asset. Binance is a great option as well since it's regulated by the FCA and can enable creation of a quick investor profile.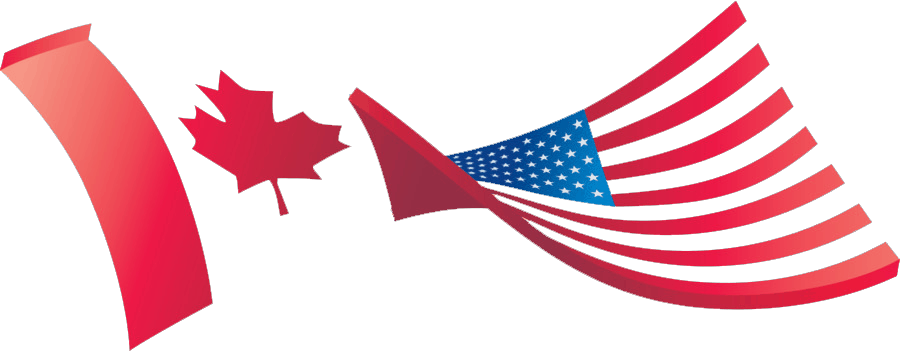 You can purchase Binance Coin in the US very quickly since there aren't many geographical restrictions for the platforms and outlets for which Binance Coin is available. To purchase a trading position with margin for Binance Coin, you can just as easily utilize Binance. Additionally, if you were looking more for ownership of Binance Coin while a resident in the US, you can just as easily sign up for an account on Binance and purchase Binance Coin directly from the exchange there. The process is fairly straight forward and simply requires sign up, and a deposit method. No verification is required on Binance.
Differences Between Buying and Trading Binance Coin
Buying
In the case of buying, Binance Coin is owned; you have the rights to move, sell, transfer, or pay others with your Binance Coin
Many times buying is associated with longer-term (Many months to years)
Upon buying Binance Coin, you can use it as a payment method rather than just relying on its price movement
No margin is used when buying (Unless you borrow fiat from a bank and use it to purchase from there)
Trading
Binance Coin is, in this case, is treated more as a financial product or vehicle rather that is looked at rather for its price action
Traditionally when trading Binance Coin, you manuever through CFDs (Contracts for Difference) – through this product, you don't own any Binance Coin, rather only the contracts that represent Binance Coin
Trading is in many cases used rather for short-term, smaller scale precision positions
When trading, margin is typically enabled, which means you can borrow funds from a broker or exchange at a certain fee set
Alternative Methods to Buy Binance Coin (BNB)
Credit CardPayPalBitcoin
Binance Coin can be purchased with a credit card near instantly on its own inclusive platform. Binance has recently enabled credit card deposits and purchases, which means that you're now able to link your own card and make a purchase directly on the platform. The process is very streamlined and can be done near instantly by navigating on your account portion of your account and selecting "Funds" and then selecting the drop down of "Buy with Credit Card" as shown in the image below.
Upon selecting this option, you'll be redirected to a page where you can then enter in subsequent information to validate your credit card as a payment method. Binance has the great ability to be able to select exactly which currencies are converted into what at which amounts/price points. In the following image, the order is being processed for 1 Bitcoin which is equivalently purchasable at the rate of $4099.31.
Now, this is relative to the exchange rate + fees that are incurred, so keep this in mind. However, the general rate will typically be
A credit card can also be linked to Binance for usage on the exchange as well if you're looking moreso for a trading experience with Binance Coin. Either way will work, and the opportunity is definitely available; the process is the same and can be emulated shown in the previous tutorial, however, simply replacing the "PayPal" inclusion for "Credit Card" and then implementing that information.
Binance Coin can be purchased using PayPal easily via Binance. The process is just as described in the previous section. For starters, you'll simply have to create an Binance account, verify your account and create a validated investor profile (Under the provisions of Binance), and proceed from there.
Additionally, you can purchase Binance Coin on Binance using PayPal, however, the process isn't as straightforward since it requires a few preconceived steps to be completed. You would first need to purchase Bitcoin utilizing a PayPal account from a variety of supported exchanges, and then proceed to deposit that purchased Bitcoin to Binance using the deposit address that is generated for you. Either way will work, however the process is factually more streamlined and faster when utilizing PayPal on Binance.
In order to buy Binance Coin with Bitcoin you'll first need to purchase Bitcoin as an actual transferable asset, not as a contract or only for the purpose of trading. To do so, you can link a credit card directly to Binance and purchase Bitcoin through there, or use any other third party method which can include Coinbase through a wire transfer, or so on. The encompassed notion is that you're going to need to purchase Bitcoin via some third party and then transfer it to Binance where it can be exchanged for Binance Coin.
Depositing Bitcoin to Binance is a fairly straightforward method. To do so, follow the previously mentioned tutorial under "Buy Binance Coin on Binance". Instead of depositing any other base currency, you're simply going to replace the deposit process rather with Bitcoin. Once the deposit is confirmed on the network, you're then able to swap it for Binance Coin; to do so, you'll have to navigate to the "BTC Markets" under the Binance Exchange tab. Find the "BNB/BTC" pair, and you'll be able to exchange your Bitcoin for Binance Coin by utilizing the "Buy Order".
How to Sell Binance Coin
If you've already purchased Binance Coin and want to sell either 1.) Your actual asset ownership, or 2.) Your contract for difference (CFD) of Binance Coin, you can absolutely do so on whichever platform you purchased it from. On Binance, the process for selling Binance Coin, assuming you've already purchased it and it is allocated in your current wallet, can be completed in only a few steps. On Binance, you can sell your assets worth of BNB by navigating to the exchange section and finding the "Sell Order" section. In this section, you have the choice of creating a limit sell order or a market sell order. A limit sell order will sell your Binance Coin once it surpasses a certain price level, and a market sell order will simply execute at the best next available price.
Additionally, on Binance, assuming you have a current trading position in the form of a CFD, you can close such a position by navigating to your "Portfolio" and creating a sell order for whichever long position you had engaged. On Binance, you can also create a limit or market order depending on your preference.
Binance Coin is the underlying cryptocurrency for the Binance exchange and can to some extent be viewed as a representation of how well Binance is performing. As cryptocurrency adoption continues to develop further, and more people start to select their preferences as far as cryptocurrency exchanges and which ones they'd prefer to use, Binance and the subsequent Binance Coin is pushing forward within the ecosystem as a prime contender for cryptocurrencies to watch as the overall market begins to grow.
Binance Coin enables utility on the Binance exchange and can be used for not only cutting fees and utility costs from your processes on Binance itself, but also for assisting in enabling the overall Binance ecosystem. It's definitely a viable option for those looking to get involved with cryptocurrency, and the growth vector for Binance Coin seems to only be getting started.
FAQ
Is Binance Coin Better Than Bitcoin?
Binance Coin is not necessarily better than Bitcoin per se, mainly because it's only entirely enabled within the Binance exchange. Bitcoin was more tailored for a global audience, whereas Binance Coin was created more for the Binance exchange; Bitcoin's purpose was to serve as a global storage of value that could be transacted in a plethora of ways, whereas Binance Coin is a proponent of Bitcoin. Binance Coin was never intended to compete with Bitcoin, similarly to how Ethereum does currently with Bitcoin.
Who created Binance Coin?
The Binance exchange issued Binance Coins (BNB) through its ICO in mid-2017. The ICO was largely successful and the result of the crowdsale turned Changpeng Zhao CZ, the sites main owner, into a crypto billionaire.
Is Binance coin legal?
Binance Coin is as it stands, a legal currency to purchase and use in everyday processes. The Binance exchange is a regulated exchange in the geographical region of Malta, and is actively seeking out the best and most innovative processes for legal cooperation around. The team behind Binance has stated their acknowledgement of grey areas, and has deemed itself cooperatively working against any fraud or misconduct that could potentially be completed on or around the Binance exchange.
What Does Binance Coin Do?
Binance Coin is the fuel for the Binance exchange. The exchange runs off of a fee structure that can be discounted depending on how many BNB tokens a user has in their portfolio. The more BNB tokens, the higher the transaction discounts that they can receive. Additionally, BNB tokens can be transacted throughout the Binance platform for a variety of different purposes; namely, you can use them to pay for any transaction fees, and also use them within the general ecosystem.
Should I Include Binance Coin In My Portfolio?
This question is rather subjective and completely dependent on your own unique portfolio factors. Binance Coin is used primarily as a utility cryptocurrency that can be deemed on the Binance exchange in order to lower transaction fees and facilitate other exchange-related functions.
A-Z of Crypto Pages