With heaps of different platforms and methods to buy Bitcoin with a credit card in Australia, knowing how to get your hands on the digital currency for the first time can be challenging. In this beginner's guide, we explain the easiest way to buy Bitcoin in Australia, alongside the best online platform to do this with.
To help you along the way, we also list some of the factors that you need to consider before using an online Bitcoin platform, such as fees, regulation, commissions, and payment methods.
Our recommended Australia Platform
Don't have time to read through our guide and simply want to buy Bitcoin right now?
The broker listed below is our top-rated platform to invest in cryptocurrencies like Bitcoin. It takes less than 10 minutes to open an account, upload ID, deposit funds and then buy Bitcoin. Not only this, but the broker is regulated by ASIC, offers heaps of everyday payment methods like a debit/credit card or BPAY, and there are no trading commissions to pay.
eToro : Best AU Crypto Platform for 2020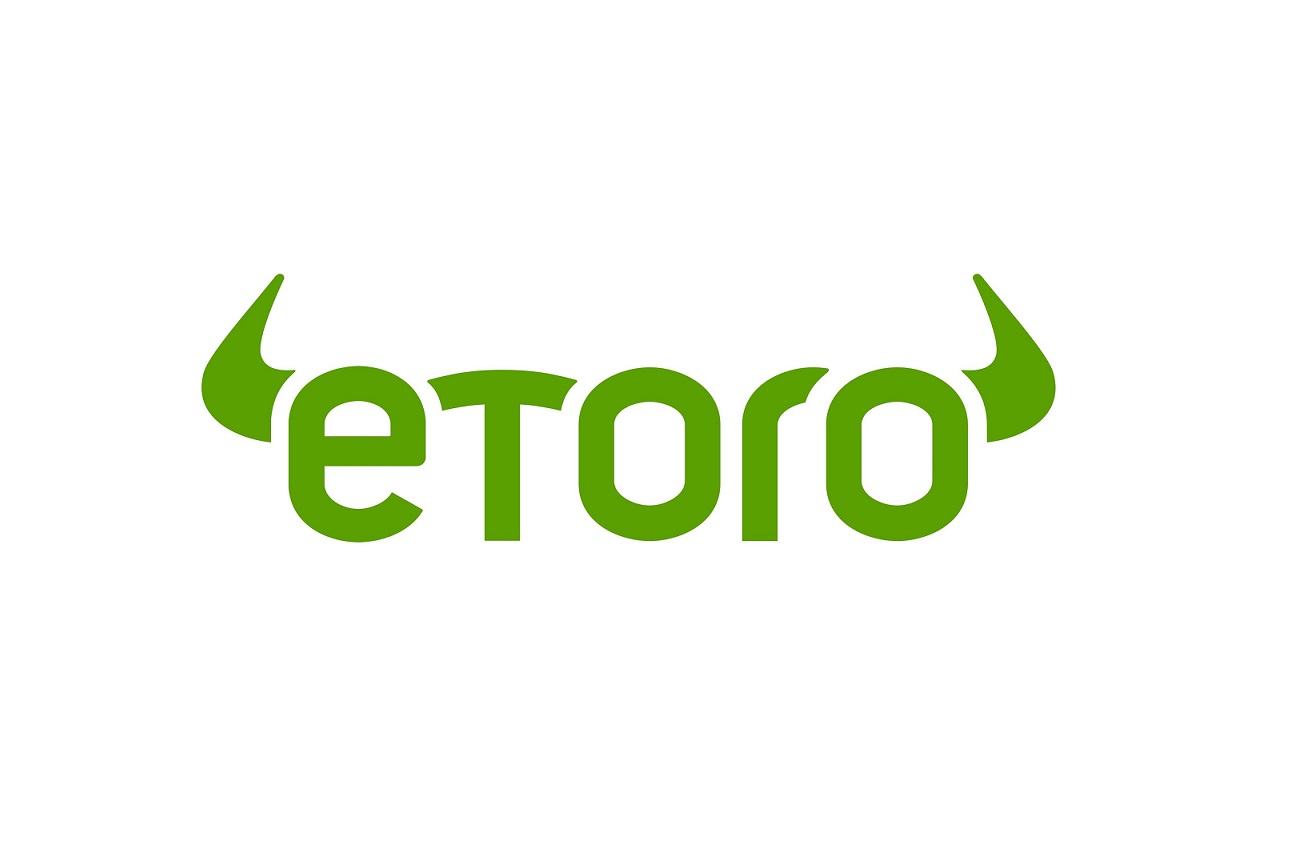 ASIC regulated
Social trading available
16+ cryptos to buy outright or trade as CFDs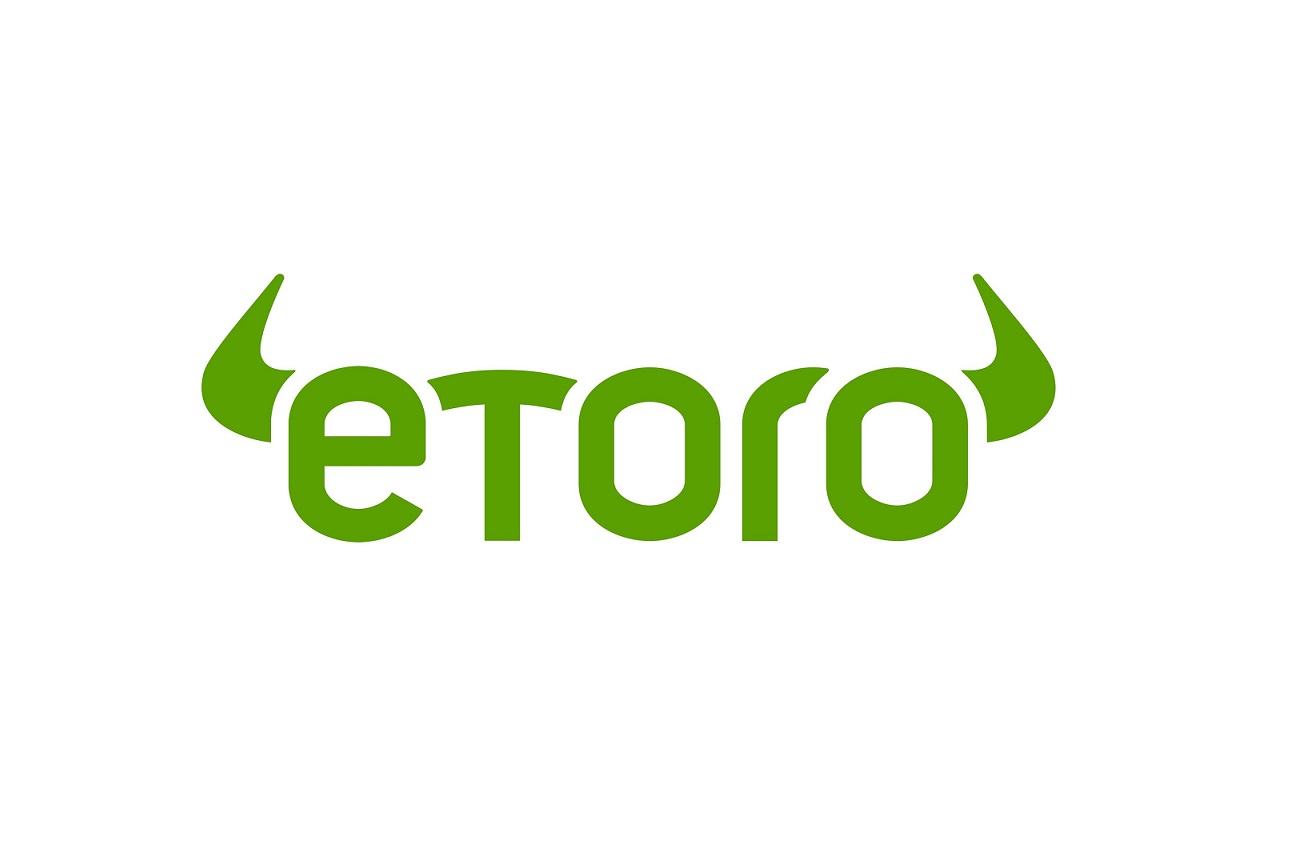 AFSL 491139. High risk to capital.
Bitcoin in Australia
Bitcoin is no longer a dirty word in Australia, with the digital currency rising to fame in recent years. Australians now have access to a vast number of options when it comes to buying Bitcoin for the first time. This includes popular Australian-based exchanges such as CoinSpot, as well as peer-to-peer options that allow you to trade directly with people in your state.
Australia is also home to a number of Bitcoin ATMs, which allows you to buy the digital currency with cold-hard cash. When using brokers or exchanges that are based outside of Australia, you should keep an eye out for that all-important ASIC logo.
This means that the platform is regulated by the same licensing body that oversees the Australian financial services industry. Not only is Australia home to several leading cryptocurrency and blockchain technology conferences throughout the year, but a number of crypto-startups are headquartered in the country. Much of this is due to a crypto-friendly regulatory framework that eases the process of doing business in Australia.
What is the Best Way to Buy Bitcoin in Australia?
Although you also have the option of using a specialist cryptocurrency exchange, peer-to-peer site, or even a Bitcoin ATM – the easiest way to buy Bitcoin in Australia is to use a regulated online broker. In doing so, you'll have the protection of key bodies like ASIC and the UK's FCA.
Even more importantly, the process is suited to those of you that have never bought a cryptocurrency before and thus – need to use an everyday payment method. In order to get the process started, you simply need to open an account with your chosen broker, and then verify your identity.
This requires you to upload a copy of your Australian passport or driver's license – and most brokers can verify this automatically. Then, you need to choose your preferred payment method. This includes Australian-backed debit and credit cards, PoliPyments, BPAY, or a local bank transfer. Finally, you then need to enter the amount of Bitcoin that you want to buy (in US dollars if the broker is headquartered overseas) and confirm the order.
When it comes to storing your Bitcoin, regulated brokers ensure that your funds are safe. At the forefront of this is a requirement to keep client funds in segregated tier-one bank accounts. As such, if the broker did run into financial difficulties, your funds should be safe.
How to Buy Bitcoin in Australia: Step-by-Step Tutorial
If you've never used an online broker to make an investment, the process can appear daunting at first glance. This is especially the case if you have no experiences of buying or selling Bitcoin. With that in mind, below you will find our beginner's step-by-step guide to buying Bitcoin with an online broker.
We've shown you how to do it with our top-rated platform eToro, albeit, the process remains largely the same regardless of what broker you opt for
AFSL 491139. High risk to capital.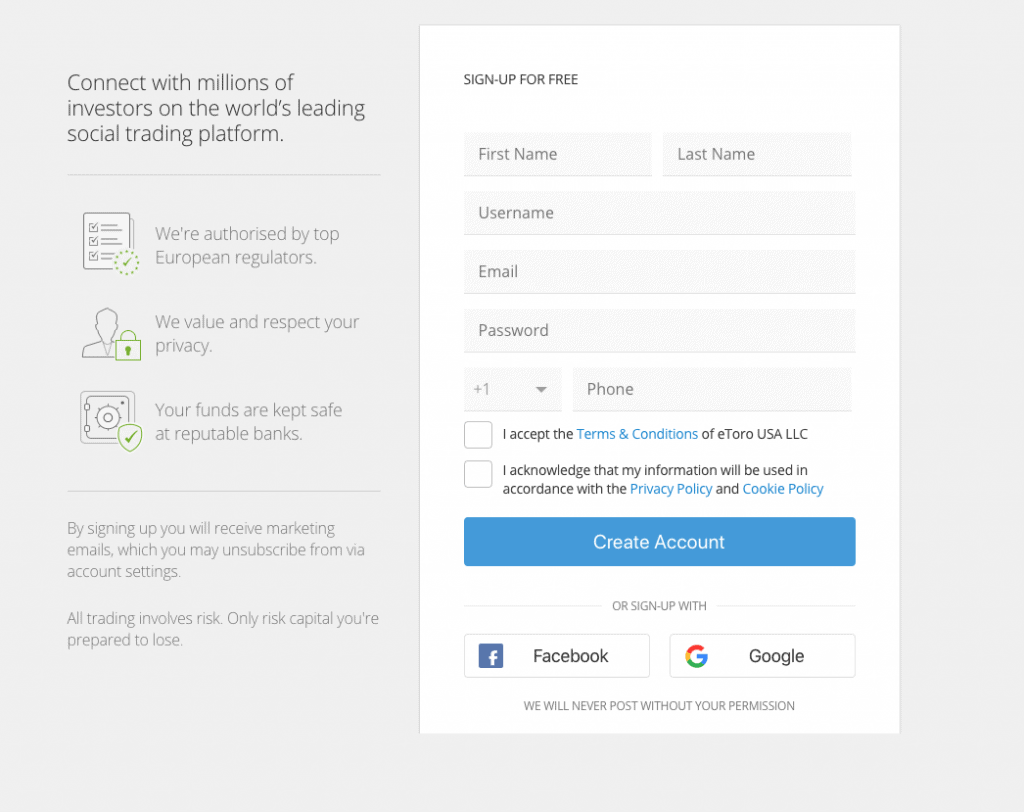 Your first port of call will be to head over the broker's website to open your Bitcoin account.  You'll be using an ASIC regulated broker, meaning the platform is required to ask you some questions about your identity.
As such, enter the following information:
First and Last Name
Home Address
Date of Birth
Australian Tax Number
Contact Details
Regulated platforms are also required to assess your prior trading experience. This is to ensure that as a retail client, you know the risks of investing real-world money.
Step 2: KYC & Verification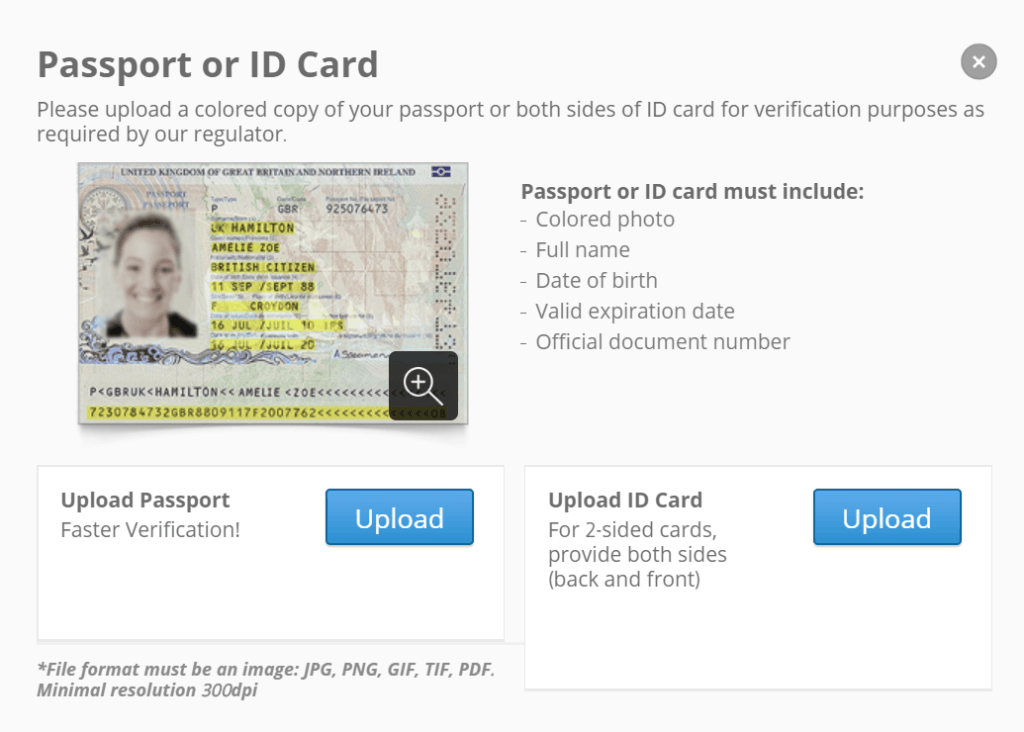 Once again, regulated brokers are required to verify your identity before they can allow you to buy Bitcoin. The process is super easy, especially when using new-age brokers like eToro.
This is because your ID will be validated instantly – just make sure that it's a clear copy that the system will be able to read. To complete the process, upload your passport or driver's license.
Step 3: Deposit Funds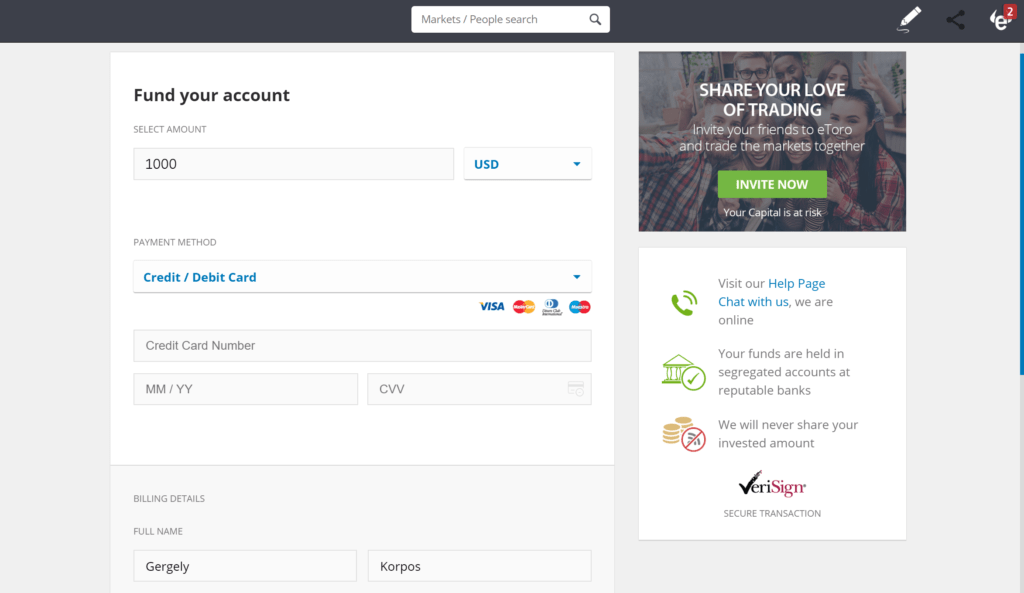 You will now need to fund your newly created broker account. If using a popular platform like eToro, you'll get to choose from heaps of everyday payment methods.
This includes the following:
Debit Card
Credit Card
Local Bank Transfer
Skrill
Paypal
Neteller
RapdiPay
Other than a bank transfer, all deposit methods are credited to your account instantly. eToro does not charge any deposit fees, although other brokers might.
Step 4: Go to Bitcoin Trading Page
You are now ready to buy Bitcoin. Much like eToro, brokers typically host thousands of financial instruments on their site – such as stocks, indices, bonds, commodities, and of course – cryptocurrencies. As such, you should enter 'Bitcoin' into the search box to be taken straight to the relevant page.
Step 5: Buy Bitcoin
You will now need to fill out an order box. This is because you will be given a number of trading options to choose from – such as whether you want to apply leverage or the price in which you enter the maker.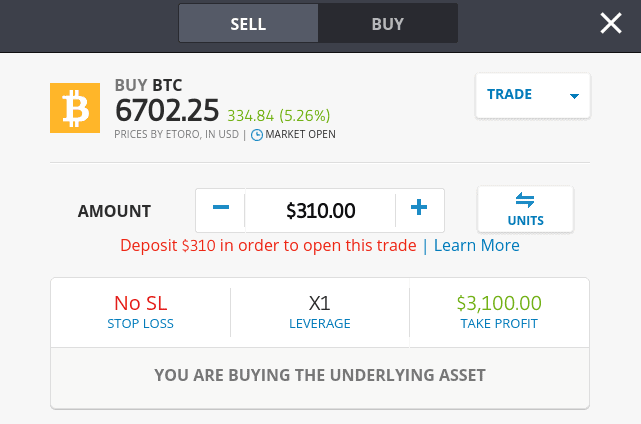 This can intimidate newbie buyers, so be sure to read through the following points – where we explain what you need to do to complete your Bitcoin order.
Buy/Sell: Leave the order box set as a 'buy' order if you think that the price of Bitcoin will increase. If you think that it will decrease, change it to a 'sell' order.
Market/Limit Order: If you want to buy Bitcoin at a specific price, change this to a 'limit' order. The order will then be executed if and when Bitcoin hits this price. If you simply want to take the next available market price, live this set as a 'market' order.
Leverage: For those of you with a higher appetite for risk, platforms like eToro allow you to apply leverage. If you want to do this, select the multiple that you wish to apply (2x, 3x, etc.)
Stop-Loss: Set the stop-loss price that you want your Bitcoin order to close at if the markets go against you. This will protect from you huge losses.
Take-Profit: If you have a profit target in mind, enter this into the order box. If it is hit, your trade will be closed automatically – with your profits locked in.
Finally, click on 'Buy' to complete your Bitcoin purchase.
What to Look for in a Australia Bitcoin Broker
If you're looking to research a Bitcoin broker before parting with your money, this will ensure that the platform is right for your long-term investment goals. For example, while the broker might allow you to Buy Bitcoin with a debit card, it won't be worth joining if commissions and fees are high.
Nevertheless, be sure to assess the following metrics prior to joining an Australian Bitcoin broker.
Without a doubt, you'll want to be using a Bitcoin broker that is related by the Australian Securities and Investments Commission (ASIC). This is why we have pointed you in the direction of eToro. In fact, the broker not only holds a license with ASIC, but the UK's FCA and CySEC of Cyprus, too. As such, this will ensure that your funds remain safe at all times. Using a non-ASIC broker is asking for trouble, as you always stand the risk of running into an unscrupulous platform.
Supported Cryptocurrencies
Once you've assessed the regulatory standing of your chosen Australia broker, you then need to look at what cryptocurrencies are supported. Bitcoin will also be hosted by the broker, but if you're planning to buy and sell other cryptocurrencies too – it's well making sure they're supported.     
It's also important to explore what payment options you will be able to deposit and withdraw funds too. After all, a number of online brokers only accept cryptocurrencies as a payment method, which isn't going to be any good if you're buying Bitcoin for the first time. By using a licensed platform like eToro, you'll get to choose from a debit/credit card, e-wallet, or local bank transfer.
Trading Fees and Commissions
All online brokers will charge you a fee of some sort, otherwise, they wouldn't be in business. The key is to find a platform that offers the perfect combination of low commissions and tight spreads. This will ensure that your trading costs are kept to an absolute minimum. You should also check to see if the broker charges a withdrawal fee.
Leverage and Short-Selling
Although most of you might be content with simply buying Bitcoin and holding on to your investment for a number of years, Australia is home to an active day trading marketplace. As such, those of you that wish to engage in a short-term investment of Bitcoin should choose a broker that offers leverage, as well as the ability to short-sell. Both of these tools are offered by eToro.
You should also ensure that your chosen Bitcoin broker offers top-notch customer support. This should include live chat, telephone support, and email. Be sure to check what times the customer service team operates – especially if your chosen platform is based outside of Australia.
Other Ways to Buy Bitcoin in Australia
Although using an online broker is the safest, cheapest and most seamless way of buying Bitcoin, it's also worth considering what other options are available to you.
This includes:
Bitcoin ATMs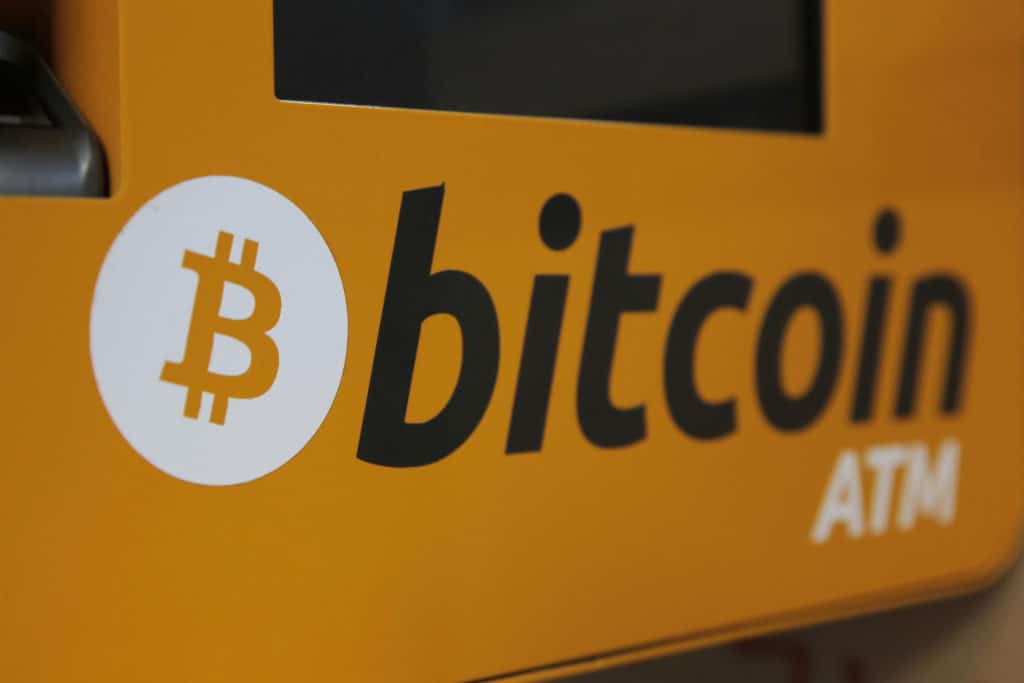 Although still relatively thin on the ground in Australia, there are now 18 Bitcoin machines located throughout the country. This is will only be suitable if there is a terminal in your local town.
Upon locating a Bitcoin ATM, you will need to enter the amount of Bitcoin that you wish to buy in Australian dollars. For example, if you enter $500, the machine will tell you how much this equates to in Bitcoin.
You will then be asked to enter the cash into the Bitcoin ATM. Then, the machine will print a voucher that contains a unique Bitcoin wallets address.
As per the instructions on the voucher, you'll need to claim the Bitcoin by installing a wallet on your desktop or mobile device.
If you already have a private wallet, the Bitcoin ATM can transfer this directly. Simply scan your Bitcoin wallet QR Code from your mobile phone, or enter it manually (not recommended).
Although Bitcoin AMTs are ideal for those of you that wish to use physical Australian dollars, you will be hit with expensive fees. In fact, this is often surplus of 10%.
Peer-to-Peer Websites

Some Australian traders prefer to use a peer-to-peer site to buy Bitcoin for the first time. Platforms like LocalBitcoins allow you to deal directly with the seller, so fees are often competitive.
Let's say that you wish to buy $400 worth of Bitcoin. LocalBitcoins will show you a list of sellers that are based in Australia, with the results sorted from the best AUD/BTC exchange rate to the worse. You can then filter the results down by payment method.
If you were to go for a local Australian bank transfer, the seller would then send you their account details. Once you submit the order, the seller will then transfer the Bitcoin to the escrow wallet of LocalBitcoins.
Once you transferred the payment to the seller, you will then need to let them know via the live order chatbox. Upon confirming that the funds have been received they will notify LocalBitcoins to release the funds.
The Bitcoin will then be available for you to withdraw to your private wallet.
Conclusion
It is hoped that you now have a firm grasp of how you can buy Bitcoin in Australia. As we have discussed throughout our guide, there are a number of different ways that you can do this. Although some buyers prefer to use a Bitcoin ATM or peer-to-peer exchange, the easiest and safest option is to use an ASIC-regulated broker. Crucially, this will ensure that your funds remain safe at all time.
Moreover, you will also have the option of using an everyday debit or credit card, as the broker will hold the required license to accept fiat payments. While we have also presented some handy tips on what you need to look out for when choosing a Bitcoin broker in Australia, it might be worth using our top-pick – eToro, if you wish to get your hands on Bitcoin in the most convenient way. In fact, the end-to-end buying process takes less than 10 minutes.
FAQs
Is Bitcoin legal in Australia?
Yes, Bitcoin - and all cryptocurrencies for that matter, are perfectly legal in Australia. This not only includes the buying and selling of Bitcoin, but trading it, too. However, this isn't to say that the industry is free bad actors. On the contrary, a number of cryptocurrency platforms still operate in Australia without the required green light from national regulators. This is why you are best advised to stick with brokers that are regulated by ASIC.
What payment methods do Australia Bitcoin brokers support?
In the vast majority of cases, you'll have the option of buying Bitcoin with a debit or credit card, or a local bank transfer. Some Australian brokers even support popular e-wallets like Paypal.
Can I buy Bitcoin anonymously in Australia?
All Bitcoin brokers that are regulated by ASIC are required to carry out a KYC (Know Your Customer) process. This means that you will need to upload a copy of your Australian passport or bank account to open an account. With that said, if using a Bitcoin ATM or peer-to-peer exchange, you will likely be able to bypass these verification requirements. Well, for the time being, anyway.
What is the minimum amount I have to invest to buy Bitcoin in Australia?
This depends on the method that you opt for. Regulated brokers usually ask for AUD$100-$200, If that's too much for you, then you might need to use a local Bitcoin ATM.
Can I buy Bitcoin with leverage in Australia?
You certainly can. Unlike other regulatory bodies - such as the FCA or CySEC, ASIC does not impose any leverage limits for retail traders. As such, the amount of leverage that you can apply will be determined by the Bitcoin broker that you decide to use.