Explore the Business of Bitcoin
Inside Bitcoins is Returning to New York City!
Continuing the largest bitcoin event series worldwide, Inside Bitcoins is headed to New York City on April 27-29, 2015. Join us at the Javits Convention Center for a half day of tutorials, two days of conference sessions and our growing exhibit hall. During the three-day event, attendees will hear top thought leaders analyze the first digital, decentralized, peer-to-peer based global currency. Session topics will cover the implications of bitcoin, investing and startup strategies, current mining challenges, international compliance, mass adoption, and what lies ahead. Whether you're new to cryptocurrency or you're a bitcoin expert, attend Inside Bitcoins New York and see how this exciting protocol is spurring a global payment revolution.
Register Before February 15 And Save
Featured Speaker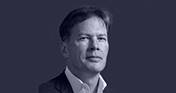 Dan Morehead
Founder & CEO, Pantera Capital Managament

Bitcoin Foundation Gold Member
The Bitcoin Foundation welcomed Inside Bitcoins as its seventh Gold Member on July 9, 2014.

GROUP DISCOUNT RATES AVAILABLE
Who Should Attend?
Anyone with a vested interest in bitcoins and other virtual currencies, including:
Developers
Entrepreneurs
Financial professionals
Private equity, corporate, angel, and venture capital investors
Banks and financial institutions
Brick-and-mortar merchants and online retailers
Credit and loyalty solution providers
Consultants
Daily deal and group buying networks
Data and payment processors
Legal professionals
Security solution providers
Founders of early stage and emerging growth companies
//php edit_post_link(); // Always handy to have Edit Post Links available ?>