If you're looking for a US forex broker, you'll be pleased to know that there are a bunch of forex brokers active in the market, all offering different spreads, payment methods, and platforms. In this guide, we review the top choices to help you make the best choice.
Our Recommended US Forex Platform
Although we would suggest taking the time to read our guide before joining a US forex broker, we understand that you might want to start trading straight away. If so, why not consider joining the recommended broker we've listed below? All you need to do is click on the link, enter some personal details, deposit funds – and then you're ready to place your first-ever order at a leading US forex broker!
Forex.com : Best U.S. forex platform

Spreads from just 1.2 pips
Regulated by US bodies
More than 90 forex pairs

Top Forex Brokers USA
Below you will find our top five rated forex brokers that serve US customers. All of the following recommendations are based on countless hours of independent research. Each of the five brokers offer super-tight spreads, low fees and commissions, dozens of tradable currencies, and a top-grade research department.
Our number one pick goes to Forex.com. With the broker based in the US, it comes as no surprise to learn that Forex.com is heavily regulated. This includes authorities such as the FCM, RFED, CFTC, and the NFA. As the name suggests, Forex.com is a specialist currency trading site, so you won't be able to trade other asset classes like stocks, CFDs, or commodities.
Nevertheless, spreads are reasonably competitive, with the majors starting at just 1.2 pips. You can get started at Forex.com with a minimum deposit of $50, which is great for those of you that wish to start with smaller amounts. With that said, you will be able to apply leverage of up to 50:1 when trading major currency pairs. Finally, Forex.com gives you access to globally recognizes platform MetaTrader 4 (MT4).
Assets: Forex
Demo Account: Yes
Educational Material: Highly extensive forex research department and technical indicator tools
Fees: 1.2 pips on major pairs, $40 wire withdrawal fee, $15 monthly inactivity fee
Minimum deposit: $50
MT4/MT5: MT4
Regulation: US regulators such as FCM, RFED, CFTC, NFA
Payment methods: Credit/debit card, Bank wire

Spreads from just 1.2 pips
Regulated by US bodies
More than 80 pairs
$40 wire withdrawal fee
$15 monthly inactivity fee
OANDA, a long time money markets broker, peered into the forex trading world in 2001 after launching their FXTrade platform, making it a pioneer in forex brokerage. It makes it to our list of top US forex brokers because of its emphasis on technology and integrating it into forex trade as evidenced in the fact that it was the first foreign exchange brokerage to embrace full automation.
OANDA doesn't discriminate between different classes of forex traders and only maintains one type of trading account, Standard Account. This has no minimum initial deposit, operating balance, or even a minimum lot size. We also believe they have some of friendliest charges. For instance, they don't charge any trading commissions and spreads are heavily discounted with those of the major currencies, case in point the EUR/USD pair, starting from 1.1 pips. The leverage here is also capped at 1:50.
Assets: Forex, Indices, Forex, Commodities, Metals and Bonds
Demo Account: Yes
Educational Material: Daily market analysis via MarketPulse
Fees: 1.1 pips on major pairs, no trading commissions
Minimum deposit: No minimums
MT4/MT5: MT4
Regulation: RFED, FCA
Payment methods: Credit/debit card, Bank wire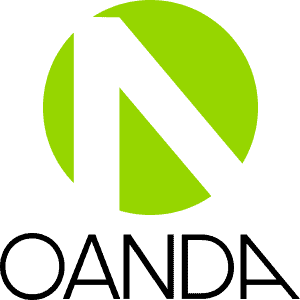 Highly competitive pricing model
The no minimum deposit and lot size make it friendliest to beginners
The first withdrawal is free regardless of the payment processor
The mobile app charting is quite poor, is rigid and does not allow for alert creation
Little emphasis on news, research, and education
We consider IG-US one of the best brokers in the country include its fast account creation and verification processes as well as its competitive spreads. IG has diversified their system, making it accessible to its different clients on such platforms as MT4, MT5, WebTrader, Desktop, and Smartphone app. The forex broker U.S operations are regulated by both the CFTC and NFA.
You can open up either a Mini or standard trading account with IG –US and gain access to over 80 tradeable currency pairs. Spreads for major currencies here start from 0.6 pips and average between 0.9 and 1.3 pips with no commissions for both trading accounts. Leverage is capped at 1:50. Unlike OANDA, however, you will need an initial minimum deposit of $250 to activate the live account and start trading.
Assets: Forex, Indices, Cryptocurrencies, Shares, Commodities
Demo Account: Yes
Educational Material: First-grade research department, fundamental news, technical analysis brokerage analysis
Fees: 0.6 pips on EUR/USD and AUD/USD, no commissions on FX trading, deposit fee of 1% (Visa) and 0.5% (MasterCard)
Minimum deposit: $300
MT4/MT5: MT4
Special Features: Minute-by-minute analysis
Regulation: MAS, FCA, BaFin, ASIC
Payment methods: Credit/debit card, Bank wire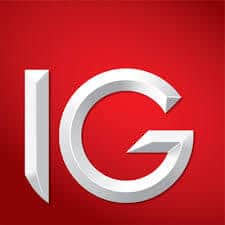 Regulated by virtually every major trading jurisdiction across the world
Highly customizable and easy to use trading platforms
Advanced charting features and tools such as the alert system for specific indicators and sentiment readings
Forex Direct not available to U.S clients
The web trader platform is largely blank and with no preset layouts making it impossible to interact with for novice traders
TD Ameritrade makes it to our list as one of the few NFA and CFTC regulated brokerages that offer forex trading services to the United States residents, exclusively. We like their relatively competitive pricing model and access to over 80 currency pairs. The process of opening and funding an Ameritrade Forex account is quite straightforward. Plus you don't even need a minimum initial deposit or operating balance to activate live trading accounts.
The forex broker also maintains one of the most versatile pricing models that allow for both pure spreads charges and a combination of spreads and commission. For instance, if you opted to use the pure spread charging system, you will have to settle with EURUSD spreads that start from 0.9 pips.
The combination of spread and commissions model, on the other hand, imposes $2.00 charge per traded lot and with the spread for the EURUSD pair starting from 0.3 pips.
Assets: Forex, Indices, Cryptocurrencies, Shares, Commodities, Bonds
Demo Account: Yes
Educational Material: Very strong on fundamental news analysis, dozens of research publication every day
Fees: 0.9 pips on EUR/USD or 0.3 pips with $2 per trade commission
Minimum deposit: $0
MT4/MT5: MT4
Special Features: Access to foreign markets, excellent on the mutual fund front
Regulation: CFTC, SFC
Payment methods: Credit/debit card, Bank wire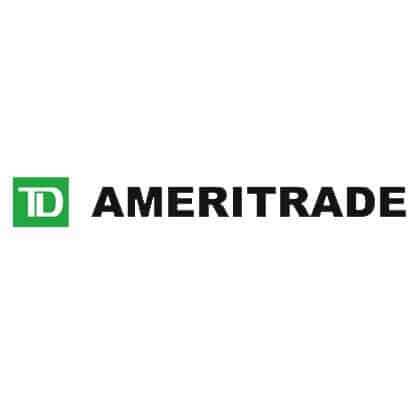 Innovative desktop charting that can be synced with the mobile app
Offers one of the best trading platforms in the industry
Choice to determine the charges for their trades
Possibility of system lags
Trade or Swim platorm may be difficult to master
PaxForex has one of the most elaborate types of trading accounts catering for the different types of traders. These include the cent, mini, standard, Fix Spread, and VIP trading accounts. But this isn't the only reason, PaxForex, one of the most progressive forex brokerage houses, is making it to our list of best forex brokers.
We also like its progressive commission free mode of operation as well as its considerably low lot sizes. PaxForex forex broker's spreads start from 0.4 pips for the standard trading account with a minimum deposit set at $2000. The Mini and Cent accounts operate on variable spreads that start from 1.4 pips and 2.4 pips for the major currencies with a prerequisite minimum deposit set at $100 and $10 respectively.
Assets: Forex
Demo Account: Yes
Educational Material: Premium analytical tools
Fees: 0.4 pips on standard trading account, 2.4 on cent account, 2.9%-3.9% fee on Skrill deposits
Minimum deposit: $10
MT4/MT5: MT4
Special Features: VIP accounts, Leverage on majors up to 50:1
Regulation: Financial Services Authority (FSA) of St. Vincent & the Grenadines
Payment methods: Credit/debit card, Bank wire, Skrill, debit card

Fast and affordable payment processing
Supports trading account integration with expert advisors
Dedicated customer service team available 24/7
No proprietary, mobile, desktop or WebTrader platform
Leverage at U.S. Forex Brokers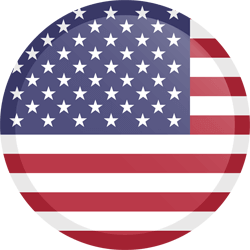 The United States has some of the strictest laws and regulations governing the online forex trading space. This has made it difficult for most international brokerage houses not just to maintain operations in the country but even offer forex services to American citizens. Brokers seeking to establish operational bases in the country must first be vetted by the National Futures Association (NFA) and the Commodities and Futures Trading Commission (CFTC).
The level of emphasis given to the regulation of foreign exchange brokers in the country is evidenced by the fact that the U.S was the first nation to set a cap on the amount of leverage advanced to traders, setting its maximum at 1:50. The upside to this strictness and complicated rules of engagement is that they have birthed what you might consider the most transparent forex brokerage houses in the world today. And this list reviews what we consider top 5 forex market operators in the country.
Conclusion
Over the past few years, some of the most prominent forex brokerage firms in the world have pulled out of the United States market citing the prohibitive regulation and trading restrictions imposed by NFA and CFTC. They started by relocating offices but still maintained their client bases but most, such as FXCM, has since disbanded their U.S operation by closing client accounts or transferring them to other brokers.
Note that while prohibitive regulations with regards to leverage and CFDs trading were meant to safeguard the trader's interests from dishonest brokers, some of these have only served to disadvantage the traders. For instance, the prohibition of leveraging and margin trading make forex trading highly unprofitable for traders with minimal capital and a preserve of individuals with significant disposable incomes.
Some trading rules imposed by these agencies such as FIFO and no hedging also limit a forex trader's flexibility and even exposes them to unwarranted risks. For instance, The FIFO rule states that a trader must close all open trades in the order in which they were opened. This implies that you cannot hold long term trading positions and scalp at the same time. The no-hedging rule, on the other hand, makes it illegal to safeguard your trades against unexpected drawdowns thus exposing you to huge losses should markets defy your analyses.
FAQs
How can I open a trading account with a U.S forex broker?
Opening a trading account with any broker in the United States is relatively straightforward as most will not request for personal information apart from name and email when opening a demo account. When taking your account live, however, they will require that you furnish them with government-issued identification documents such as the driving license and S.S.N number.
Do U.S forex brokers allow CFD trading?
No. Contracts for Difference (CFD) trading, margin trading, and issuance of leverages beyond the 50:1 level are all prohibited in the United States to brokers with an active presence in the country as well as international brokerage houses that accept U.S clients.
Is there a possibility of high leverage and CFD trading ever being allowed in the U.S?
The clamor for a ban on CFDs and margin trading came about after the 2008 financial crisis. Given that some sectors of the economy haven't quite fully recovered from the crisis a decade after its occurrence and the many cases of financial scams being reported across the country, the general opinion edges towards sealing more loopholes in the finance industry. Such sentiments dim the chance of CFDs trading and 'exaggerated' leverage making it back to the U.S forex markets.
What are the NFA and CFTC policies regarding expert advisors?
Both NFA and CFTC welcome the idea of automated forex trading. They, however, delineate themselves from the responsibility of vetting expert advisors making it your responsibility as a trader to first confirm the reliability of the AutoTrader before integrating them into your real account.
Forex brokers by country