There are heaps of online forex brokers that accept New Zealand residents today. Such brokers allow you to buy and sell dozens of currency pairs – 24 hours per day. With that said, knowing which platform to sign up with is no easy feat – as no-two platforms are the same.
In this article, we explore the best New Zealand forex brokers ranked by fees, spreads, regulation, commissions, customer support, and payments and offer useful tips so you can choose the right platform for your trading needs.
Our Recommended New Zealand Forex Platform
Stuck for time and want to know which New Zealand forex broker stands out from the crowd? If so, we would suggest checking out our top recommendation listed below. Simply click on the link to go straight to the broker NOW. Alternatively, if you want more information on our recommended brokers, or you need guidance on how to get started, feel free to read on!
Best New Zealand Forex Broker Sites for 2020
Below we have listed our top five New Zealand broker picks of 2020. With so many platforms now active in the market, getting our picks down to just five was no easy feat. To clarify, all of the brokers listed below meet our strict set of criteria. This includes a strong regulatory standing, low fees, tight spreads, heaps of forex pairs, and a top-notch customer support team.
1. Plus500 - Top Forex Broker That Supports PayPal
Next on our list of top New Zealand forex brokers is that of Plus500. The platform has one of the best reputations in the online brokerage space, not least because it holds several licenses. This includes notable licensing bodies like the UK's FCA, ASIC in Australia, and the MAS in Singapore. Moreover, Plus500 is publically-listed on the London Stock Exchange. When it comes to trading, Plus500 hosts thousands of CFDs in the form of stocks and shares, commodities, indices, cryptocurrencies, and more.
In the forex department, you'll be able to buy and sell dozens of currencies across the majors, minors and exotics. Much like eToro, Plus500 allows you to trade on a commission-free basis, so once again, it's only the spread that you need to look out for. With that said, with spreads at Plus500 stat at 1.9 pips on the majors, this is somewhat higher than the other New Zealand forex brokers listed on our page.
In terms of making a deposit, Plus500 supports debit and credit cards, PayPal, and bank wires. There are no deposit or withdrawal fees, albeit, you will need to meet a minimum account balance of $100. Finally, Plus500 utilizes its own trading software, which is suited for both newbie and more advanced traders. As such, there is no access to MT4 or MT5.
Assets: CFDs
Demo Account: Yes
Educational Material: No
Fees: $10 Inactivity Fee, $0 withdrawal fees
Minimum deposit: $100 MT4/MT5: No
Special Features: 2,000 trading instruments
Regulation: CySEC, FCA, ASIC, MAS
Payment methods: Credit/debit card, Paypal, Bank transfer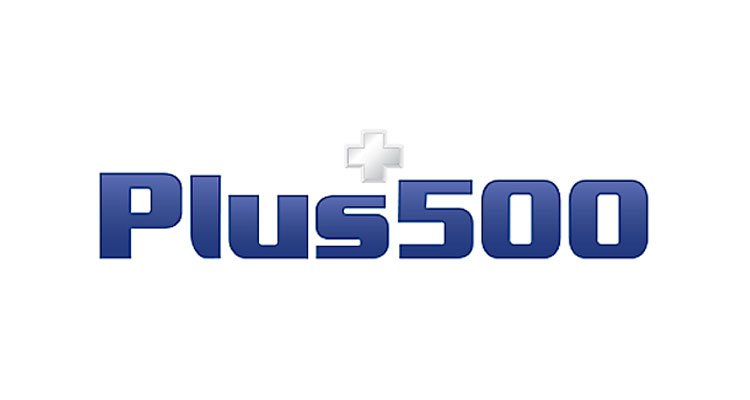 Minimum deposit of $100
Over 2,000 trading instruments
Mobile app available
No education material
No education material
2. AVATrade - Forex Broker with Multiple Regulatory Licenses
If you're looking for a New Zealand broker that offers super-tight spreads and heaps of regulatory licenses, then we would suggest exploring the merits of AVATrade. Regarding the former, you can trade major pairs like GBP/USD and EUR/USD at spreads of just 0.9 pips. And the latter - AVATrade is regulated by authorities in Japan, Ireland, South Africa and the British Virgin Islands.
For those of you with little experience in trading forex online, AVATrade offers a fully-fledged demo platform. This will allow you to get to grips with buy and sell orders, as well as gauge how the forex markets typically move. Once you get more comfortable with how trading works, you can then utilize the platforms MT4 or MT5 software. Deposit-wise, you can get started with just $100 at AVATrade. You can fund your account with a debit or credit card, as well as a bank wire. There are no fees to make a withdrawal.
Assets: Forex, thousands of CFDs, cryptocurrencies
Demo Account: Yes
Educational Material: No fundamental news or trading ideas, but trading calculator provided
Fees: 0.9 pips on most major pairs, no withdrawal fee, monthly inactivity fee
Minimum deposit: $100
MT4/MT5: Both
Special Features: Pricing alerts and notifications
Regulation: Licenses in Ireland, Japan, South Africa, British Virgin Islands
Payment methods: Credit/debit card, Bank wire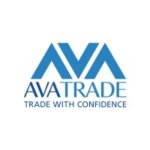 Spreads from just 0.9 pips
Multiple licenses
Both MT4 and MT5 supported
No research features
Does not offer 2FA login
Only 56 forex pairs supported
3. Forex.com - US-Based Specialist Forex Broker
Forex.com is a US-based forex broker that also accepts clients from New Zealand. The platform offers more than 90 individual currency pairs. You can get started with a deposit of just $50, and heaps of payment methods supported. The platform is relatively competitive, with pips on major pairs starting at just 1.2 pips.
As a US-based broker, Forex.com is heavily regulated. In terms of leverage, you'll be able to get 50:1 on major forex pairs, which is somewhat lower than the other platforms we have discussed thus far. Finally, Forex.com offers a top-notch research department, so there's no need to obtain key market data from third-party sources.
Assets: Forex
Demo Account: Yes
Educational Material: Highly extensive forex research department and technical indicator tools
Fees: 1.2 pips on major pairs, $40 wire withdrawal fee, $15 monthly inactivity fee
Minimum deposit: $50
MT4/MT5: MT4
Regulation: US regulators such as FCM, RFED, CFTC, NFA
Payment methods: Credit/debit card, Bank wire

Spreads from just 1.2 pips
Regulated by US bodies
More than 90 pairs
$40 wire withdrawal fee
$15 monthly inactivity fee
4. HYCM - US-Based Specialist Forex Broker
HYCM is a multi-regulated CFD and forex trading broker. In terms of its licenses, this includes the UK's FCA and CySEC in Cyprus, as well as regulators in Dubai and the Cayman Islands. The platform hosts more than 40 forex pairs, which is a bit thin on the ground. However, this does include all majors, and a number of NZD-based minor pairs.
When it comes to fees, HYCM is competitively priced. By opening a Raw Account, you can get your spread down to just 0.2 pips, with a $4 commission per round. Alternatively, the Classic Account allows you to avoid commission, albeit, you'll pay a higher spread at 1.2 pips. HYCM supports both desktop and mobile trading, including globally-recognized MT4 and MT5.
Assets: Forex, CFDs, Stock, Indices, Commodities
Demo Account: Yes
Educational Material: Forex education, workshops, webinars, seminars, guides
Fees: From 0.2 pips on major pairs, no deposit fee, variable withdraw fee is less than $300
Minimum deposit: $100
MT4/MT5: Both
Regulation: US regulators such as FCM, RFED, CFTC, NFA
Payment methods: Credit/debit card, Bank wire, Skrill, Webmoney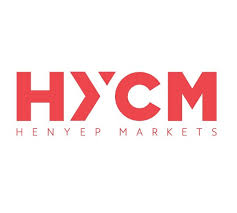 Spreads from just 0.2 pips
Multiple regulatory licenses
Established in 1977
Only 40+ pairs supported
Slow withdrawal times
How to Choose a Forex Broker in New Zealand
If you're the type of individual that prefers to research a broker yourself prior to opening an account, this is good – as it will allow you to explore whether or not the platform meets your trading requirements. To help you along the way, we've listed some of the key metrics that you need to look out for before joining a New Zealand forex broker.
Licensing
New Zealand brokers are required to hold a license from a tier-one body. As such, you need to ensure that the platform is regulated by the likes of the UK's FCA, ASIC in Australia, or MAS of Singapore. CySEC is also well regarded in the online forex space. Crucially, if the broker isn't regulated, avoid it at all costs.
Forex Pairs
You'll also need to explore what forex pairs the broker lists. Although most brokers will offer a comprehensive offering of majors, minors, and exotics – you still need to check whether or not your preferred pairs are supported.
Payment Methods
You should explore what payment methods the New Zealand forex broker supports before opening an account. This will ensure that you can deposit funds with your preferred funding source. In most cases, this will include a debit/credit card, bank wire, or an e-wallet like PayPal and Skrill.
Spreads and Commissions
It's super-important that you understand what fees you will be required to pay when trading at your chosen New Zealand forex broker. Firstly, all brokers charge a spread – which is the difference between the buy and sell price of a forex pair. The wider the spread, the more it costs to trade – so only choose brokers that offer tight spreads.
Secondly, some brokers charge trading commissions, which is charged at both ends of the trade. For example, if you buy $1,000 worth of NZD/USD and the broker charges 0.5%, you'll pay a fee of $5. This will also be charged when you exit your position.
Trading Tools and Research
Regardless of how experienced you are in the online forex space, it's crucial that you choose a broker that offers an extensive research department. This should include fundamental news, which allows you to gauge how real-world news events impact currency prices. Moreover, stick with platforms that offer heaps of technical indicators. This will allow you to analyze historical charting patterns.
Customer Support
It's also important to stick with brokers that offer a top-notch customer service team. Ideally, this should be in operation 24 hours per day. It is also useful if the broker offers support on multiple fronts. For example, this should include live chat, email, telephone, and a social media presence. [/su_list]
Leverage at New Zealand Forex Brokers
Traders in New Zealand are not bound by the same restrictions imposed by the European Securities and Markets Authority (ESMA). For those unaware, this means that traders based in Europe are limited to leverage levels of 25:1 on majors, and 20:1 on minors/exotics. As such, the amount of leverage that you are able to get will be determined by the New Zealand forex broker itself. This is even the case if your chosen broker is based in Europe.
This means that you might be able to get leverage of up to 200:1 on major pairs. So, if you only had $100 in your forex account and applied the full 200:1 leverage cap on GBP/USD, you would effectively be trading with $20,000. With that being said, you need to be very careful when applying leverage to your trades – especially if you are a newbie. This is because you face the risk of having your order liquidated if the markets move against you.
Conclusion
We hope that by reading our article all of the way through, you now have a firm understanding of what to look out for when choosing a New Zealand forex broker. We've covered the ins and outs of the considerations that you need to make – such as spreads, fees, commissions, trading pairs, regulation, and customer support.
This will allow you to make an informed decision on a broker and thus – ensure it mirrors your personal trading requirements. Crucially, if you don't have time to research your own platform, we've also taken the liberty to discuss our top five New Zealand forex broker picks of 2020.
FAQs
Is forex trading safe?
Yes, it is as long as you use a New Zealand regulated forex broker. Go for a platform that is regulated by a tier-one body like the FCA, CySEC, ASIC, and MAS. In doing so, you should have no concerns regarding safety.
What leverage limits do forex brokers offer?
New Zealand traders are not bound by any specific restrictions on leverage limits. As a result, your limits will be determined by the forex broker that you sign up with.
Are there any free forex brokers in New Zealand?
Not completely. It's always good news forex brokers offer commission-free forex trading services, as this will keep your trading costs down. However, you still need to check the competitiveness of the broker's spreads.
What is the minimum deposit amountI need to open a forex trading account?
The minimum required is usually $100. However, some brokers ask for more, so be sure to check this out prior to opening an account.
What payment methods do forex brokers support?
New Zealand forex brokers are known to support a good selection of everyday payment methods. This often includes a debit/credit card, bank wire, and e-wallets like PayPal and Neteller.
Forex brokers by country