A renowned venture capitalist, Tim Draper, recently predicted that cryptocurrencies would force out the fiat currencies in the future. Even though cryptocurrencies are in hibernation at the moment, the tide will soon turn, according to Draper. He believes that, in about five years' time, fiat currencies might experience a major shift.
The cryptocurrency market is facing a tough season right now. Bitcoin and Ethereum are facing pressure from the bear trend. Still, analysts and industry insiders are hopeful about a turnaround. Supporters of cryptocurrencies are hopeful that the market will experience an upswing in activity soon. Tim Draper has been known to speak out about his ideas in the past, and this seems to be no different.
The billionaire investor, Tim Draper, also claimed that cryptocurrency would enter the mainstream sooner, rather than later. In a recent interview, he shared an opinion regarding fiat currencies, stating that there might come a time when only criminals will use them. In November 2018, Draper stated:
The criminals will still want to operate with cash because they catch everybody who is trying to use Bitcoin.
Draper thinks blockchain will root out criminals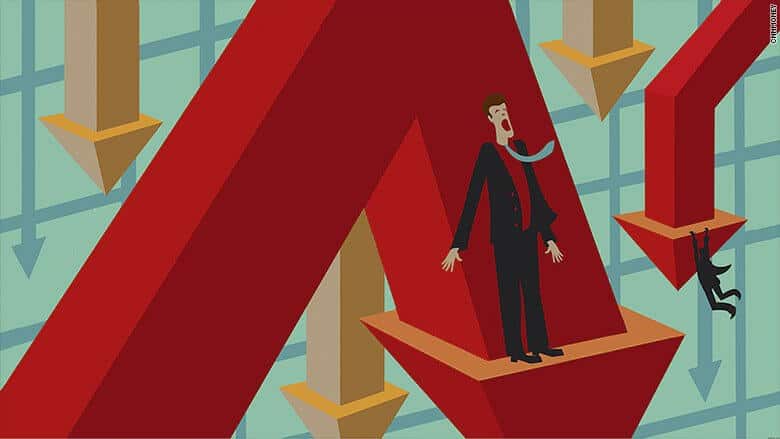 Draper's predictions were quite bullish in the past. When it comes to brave ideas, he even beats out the Winklevoss twins and the CEO of Coinbase.
Draper strongly believes that Bitcoin has the power to revolutionize the financial services industry. He also shares similar views about altcoins, as well.
Earlier, Draper came out in saying that fiat currencies would lose their dominance within the next five years. Bitcoin will beat all the current market trends and return to its dominant status in the crypto world.
He further added that the blockchain could easily root out criminal activity due to instant detection. That is why criminal syndicates aim to operate in cash to stay hidden from the authorities.
Just a few years ago, JP Morgan's CEO, Jamie Dimon, made headlines when he commented that Bitcoin is a sham. His sweeping comments echoed the sentiments of the financial institutions which saw Bitcoin as a threat to their dominance.
Institutions having a change of heart?
While the crypto winter certainly damaged the market, the overall opinion is that there may still be hope for the crypto sector. Recently, several institutions started expressing interest in the crypto space, with even Dimon, who initially thought that Bitcoin was a fraud, recently changing his stance. He recently commented: "Not many Bitcoin knock offs have worked particularly well, but they all add to the interest in Bitcoin."
Even though Bitcoin and other cryptocurrencies are still taking a beating, last week saw the value of Bitcoin almost touch the $4,000 mark. Although the current price is far off the all-time high ($20,000 per coin), the recent positive momentum is taken by many as a sign of bright things to come for the crypto industry.
Meanwhile, Draper remains as bullish as ever, still claiming that the Bitcoin price might end up reaching $250,000 by 2022.