Paolo Ardoino, the CTO of Tether, announced that the company had recovered 1 million USDT for one of its users. This loss resulted when the user inadvertently sent the coins to an incorrect DeFi address. The user had wrongly thought that he would never be able to get back the money.
The information about this Tether user sending the money to the wrong address emerged last week. The Twitter account of the user goes by the name of Obama. He is proven to be among a group of China-based traders. The money was sent to the wrong address in the manner detailed below.
1 Million USDT got sent to the wrong DeFi Address by the user
A cryptocurrency investor from China planned using his 1 million USDT on yield farming. The investor went ahead and used Swerve as the sending platform. It is known that Swerve recently broke off from Uniswap through Fork. He then sent out the money (1 million USDT) to the Swerve system. However, things went awry.
There was a problem when it happened that the China-based user has sent out the money to the smart contract channel of Swerve. Instead, he was meant to send down the money to Swerve's liquidity pool before yield-farming. As a result of this, the trader forfeited the 1 million USDT in the wrong transaction.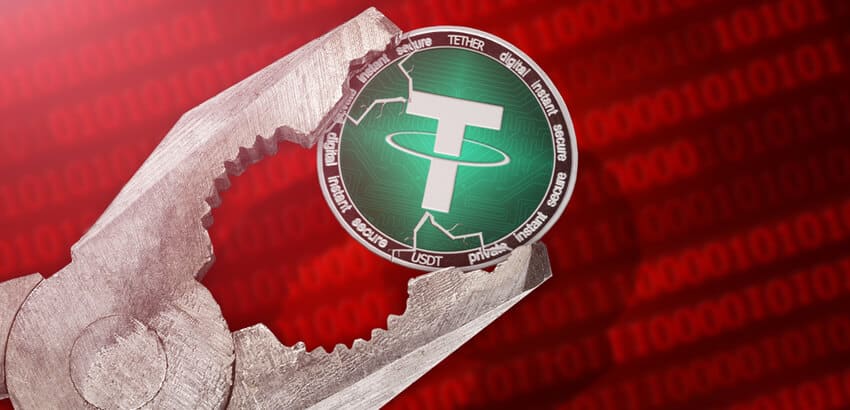 It seemed that in such transactions with DeFi, there nothing that can be done to the transactions or user's accounts. Luckily, centralized financial platforms, like Tether, can control users' cryptocurrency in specific ways. DeFi platforms can freeze users' accounts during illegal operations or help users get back their lost assets.
Tether makes a move to get back lost Funds
Paolo Ardoino, the CTO of Tether, later tried to help the user that had inadvertently sent the 1 million USDT to the wrong address. Paolo was able to help the user soon as he got the details of how the user lost the asset. Paolo then contacted the user on the day he made the wrong transaction. He told the user to go to the support center of Tether and open a support ticket. Because the transaction was entirely based on USDT, Paolo said the money could be returned.
The team at Tether then looked into the transaction of the user. They discovered that the money was ERC -20 tokens that were trapped in a particular address.
Why it had initially been suspected that the user burnt the money, it turned out this wasn't so. Paolo then confirmed that the burning of USDT is not possible in this scenario.
He then went ahead to admonish users of cryptocurrencies, particularly yield-farmers, to be wary of DeFi tools during usage. Additionally, he recommended USDT as an excellent asset to yield-farmers since they can quickly get back their money if any transaction goes awry.