New York based crypto company Paxos is venturing into a new type of cryptocurrency. The company is now launching a new digital asset called PAX Gold, which will be a crypto token backed by gold.
Bringing gold to the blockchain
Though Paxos is not the first company that is merging precious metals with blockchain, it is certainly one of the most prominent names to do so. Previously, Paxos launched a stablecoin called Paxos Standard Token (PAX) which is pegged 1:1 to the US dollar. On Wednesday, the company announced that it will be launching PAX Gold, a new coin that will be backed by real, physical gold. Each PAX Gold's value will be the same as one troy ounce of physical gold. The assets will be stored safely in a vault in London.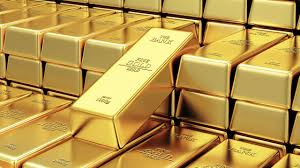 According to the company, the digital currency will enable users to take ownership of actual gold. Unlike Bitcoin, they are not just betting on an ethereal technological concept but a real, solid commodity that has almost universal acceptance. Paxos has said that it will be providing users with the serial numbers of the gold bar corresponding with the currency held by them. This will add trust to the digital currency and ensure that there are no mishaps.
Paxos is an exception in the crypto world
While most companies involved in digital currencies are operating without a clear legal status in the US, Paxos is a striking exception. The company is based and regulated in the state of New York. Paxos notes that its clean status in regulatory terms ensures that the clients' assets will be secured, even in the case of bankruptcy.
Now the question is to why would investors want to hold gold in the form of digital currency? Apart from buying real gold, people can also invest in gold ETFs, which could help them in getting all the benefits of gold investments without ever touching any gold.
Chad Cascarilla, the chief executive of Paxos, suggests that blockchain-based gold ownership will make it easier and cheaper to own gold. He said that the company will not charge any annual custody fee from the customers, which makes gold holdings more profitable on blockchains than via other means. He also noted that owning gold in the form of a digital coin will also make it easier to redeem.
"There's a lot of overlap in the mentality between the crypto world and those who hold gold. What you know have is the liquidity, divisibility, and transferability of crypto, while owning gold."