The first edition of India's largest blockchain conference is set for August 3 and 4, 2018 at the Novotel & HICC Complex, Hyderabad. The International Blockchain Congress brings together the industry experts, innovators, and regulators that work within the ecosystem to hold relevant conversations and set the agenda for blockchain technology development in the world's sixth largest economy.
Setting the Agenda
The conference is organized as a collaborative effort between the National Institution for Transforming India (NITI Aayog), the governments of Telangana and Goa, and Nucleus Vision, an Internet-of-Things (IoT) identification service provider. According to a recent report from the New Indian Express, the event will also serve as an opportunity to launch the Global Blockchain Protocol Consortium. This consortium will include representatives from several countries and is intended to promote and aid the evolution of blockchain technology around the world.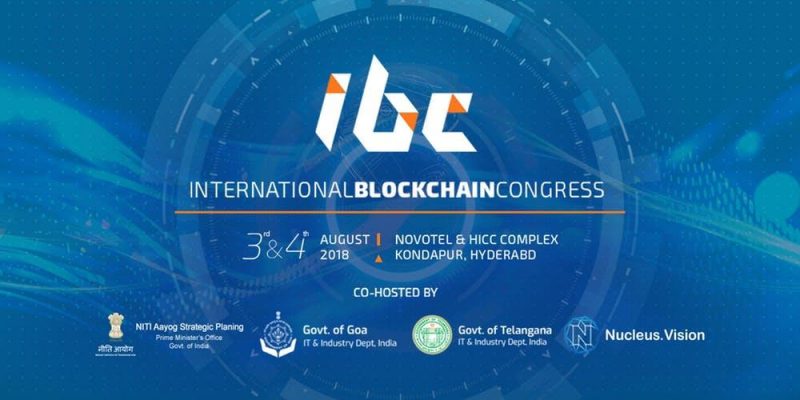 (Source: enbloc.media)
The conference aims to aggregate the efforts and thoughts of India's blockchain personalities and government institutions to effectively direct and frame the narrative of Indian blockchain development, as the government seeks to put the country at the vanguard of global blockchain development. More than 3,000 people are expected to be in attendance over the course of the two-day program.
Talks, panel sessions, and networking efforts at the conference will be geared toward throwing up hard questions and finding solutions for on-chain financial service solutions, blockchain app development, and blockchain deployment in public service and voting scenarios. There will also be discussions about the advantages and adoption methods of blockchain and cryptocurrencies between stakeholders and regulators with a governance perspective.
Distinguished Speakers
The event will have the most important and influential people in India's cryptosphere in attendance, including Tim Draper, Founder of DFJ Ventures; Jaron Lukasiewicz, CEO and Founder of Autonomous Capital; Amitabh Kant, CEO Niti Aayog; KT Rama Rao, IT Minister, State of Telangana; and Rohan Khaunte, IT Minister, Goa.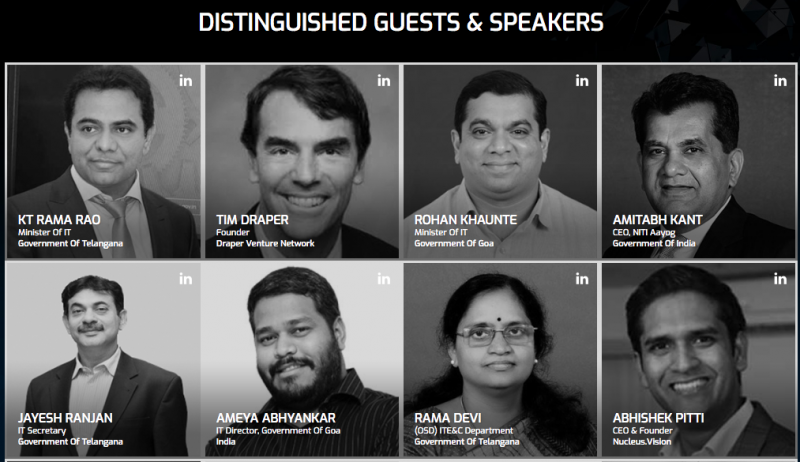 (Source: enbloc.media)
Other notable personalities expected to speak at the congress include CP Gurnani, CEO Tech Mahindra; Mohandas Pai, Chairman, Manipal Global Assoc.; Min Kim, CEO of ICON Foundation; Ian Balina, Global Community Influencer; and Brian Kang, co-founder of Factblock and VP of Business Development with Hybrid Block.
Panel Session Topics
The conference will host a series of important panel sessions on topics such as: "Blockchain as a Tool for Good Governance," "Implementation and Adoption of Blockchain in the Indian Scenario," "State of Blockchain Globally," "Blockchain and Healthcare," "Blockchain and Gaming," "Disruption in Retail Industry through Blockchain," and "Can ICOs Be the new IPOs?"
At a time when cryptocurrency regulation is generating a lot of news column inches in India following the recent government ban, there will also be a series of parallel tracks specially designed to tackle some of the issues surrounding blockchain and cryptocurrency controversy and regulation. These tracks include the Developer and Startup Track, Student Track, and Government and Media Track.
Prospective attendees can register for the conference here.
The post Indian Cryptosphere to Converge in Hyderabad for Inaugural International Blockchain Congress appeared first on BTCMANAGER.