The New York Department of Financial Services (NYDFS) awarded a license to operate a crypto platform to the digital currency arm of Fidelity Investments. The entity will be allowed to legally store, buy, sell and transfer Bitcoin for retail and institutional investors. Fidelity is the 23rd crypto firm to receive a charter or license in the state.
Fidelity's new charter
On Tuesday, the NYDFS announced that it has granted a new charter to Fidelity Digital Asset Services (FDAS) LLC, under the state's banking law. It said,
"DFS has authorized FDAS to provide a virtual currency custody and execution platform, on which institutional investors and individuals can securely store, purchase, sell, and transfer bitcoin."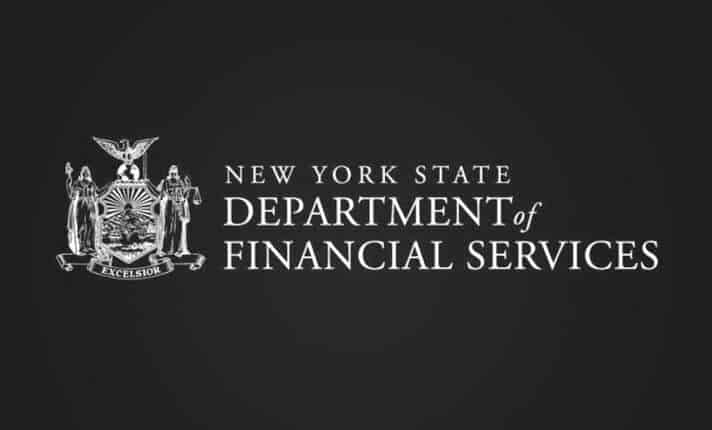 Fidelity can now operate as a limited liability trust company in the state. After the announcement, the company said that it is looking forward to providing trade and custody services to other New York-based firms. It also said that it is experiencing high levels of interest from these firms and hopes that its entry in the sector will help in the development and increased activity in cryptos.
Michael O'Reilly, the COO of FDAS said that its trade and custody services would create the building blocks for institutional investment in the crypto sector. He added that working as a licensee under the NYDFS helps it in building credibility in the business.
Is the crypto world-changing?
Fidelity is one of the largest financial service providers in the world, handling over $7.2 trillion in client assets. FDAS is the digital currency subsidiary of the company, focusing on easing the way for institutional investments to flow into the crypto space. The subsidiary was established in October 2018 as an enterprise-grade platform for trade execution and custodial services. Its President Tom Jessop said in March this year that the company has added family offices and hedge funds to its client list.
The NYDFS has approved 23 companies, including Fidelity, to operate crypto businesses in the state. It has been approving companies to operate in a strictly regulated environment since 2015. Bakkt Trust Company LLC received a similar charter under the New York banking law in August this year. The company launched regulated Bitcoin futures offerings on the NYSE.
Paxos, a New York regulated company, received a license to launch a gold-backed digital currency in September this year. Zero Hash, Seed Digital Commodities Market, Tagomi Trading and Bitstamp also received licenses from the regulator earlier this year.