BitMax, the exchange that was frequently touted by many investors as the 'next Binance' has landed in a deep ditch. The exchange is being accused of starting pump and dump schemes by several projects. Lunar Digital Assets founder Han Yoon recently wrote about the project stating that he couldn't have been "more wrong" about the potential of the exchange. He noted that everything seemed to be going in the right direction for the exchange
A slew of misleading statements
Han Yoon explains the horrible business practices at BitMax via DeepCloud AI, a project that met the lowest point in its otherwise short life span after listing with the exchange. He explains that BitMax CEO hired Shane Molidor as the head of business development at his company. Molidor was considered a dubious choice for the role because he was earlier working with FBG Capital, a company notorious in the business circles for its unethical and incompetent practices.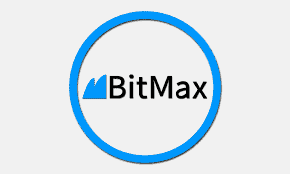 When roping in DeepCloud AI, Molidor reportedly made tall promises and said that the team doesn't need to worry about listings. They are the market makers in the case and would handle the liquidity part. However, the BitMax market maker ended up buying tokens very aggressively, which led to a price pump. This artificially inflated price couldn't last long, and BitMax ended up burning $1.275 million in liquidity funds.
The market maker ran out of liquidity funds to support the buy-side and the DeepCloud AI token DEEP experienced a massive crash. Han Yoon writes,
"The 18 months of hard work that the DeepCloud team has put in, surviving the brutal bear market, finally raising funds only to have it wiped out by bad actors is just heart-breaking."
Lunar Digital accuses Shane outright
In his blog post, Yoon says that one of Molidor's colleagues who is working with Lunar Digital Assets for another project didn't seem surprised by his actions. During his time at FBG, Molidor was infamous for his unethical ways and used to brag about his pump and dump schemes as well.
Now that IEOs have replaced ICOs, the industry is taking a different turn. BitMax has launched five IEOs to date- DeepCloud AI, DUO Network, Ferrum Network, UltrAlpha and DOS Network. Of these, UltrAlpha is BitMax CEO's personal blockchain project.
Yoon says that BitMax duped these and several other projects into believing that they are market makers and paying them a heavy fee for that. DeepCloud AI alone brought in $300k. He notes that it is difficult to suggest if Molidor's incompetence is responsible for this problem or the fact that BitMax is willing to demolish new projects for a few gains.