Nomura, the biggest brokerage and investment bank in Japan has recently launched its own digital currency custody service for institutions. The service was launched in partnership with CoinShares, a fund manager and blockchain security firm Ledger.
Komainu launched
The joint venture is named Komainu and has already received regulatory approvals from the Japanese Financial Services Commission. The news will fuel more partnerships between startups and established financial institutions. The trend for both to participate has been rising in recent times. The established financial institutions are now looking to add more crypto tools to their toolset for providing it to Main Street investors.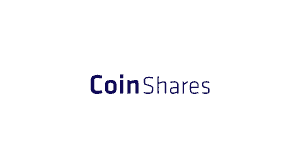 Recently, BNY Mellon teamed up with Bakkt to set up a new crypto custodial service. The Wall Street bank will be safeguarding the assets of institutional clients which could be leveraged to store the digital assets with Bakkt.
Komainu is an old project
The Komainu project was first announced in 2018 to provide institutional investment in digital assets via a compliant platform. It would be working on a bespoke environment that could be supplied by Ledger, the company behind the popular cold storage hard wallet known as Nano S. The venture will also provide an infrastructural and operational framework. It will add to the existing investment management industry and also enable investors to create and embed best practice standards within their own businesses.
Nomura's global chief digital officer Jezri Mohideen commented,
"Komainu will act as a foundational pillar to Nomura's digital asset strategy, enabling the firm to further progress with its initiatives across the full digital asset value chain, thereby setting out to become one of the leaders in the institutional digital asset industry."
CoinShares will also play a valuable role in this partnership. The firm has experience in commodity trading, forex trading, hedge funds, and exchange-traded products. Komainu will be led by a team of experts from all three partners. CoinShares CEO Jean-Marie Mognetti will be leading the project. Kenton Farmer will be working as head of operations while Andrew Morfill will be working as the chief information security officer.