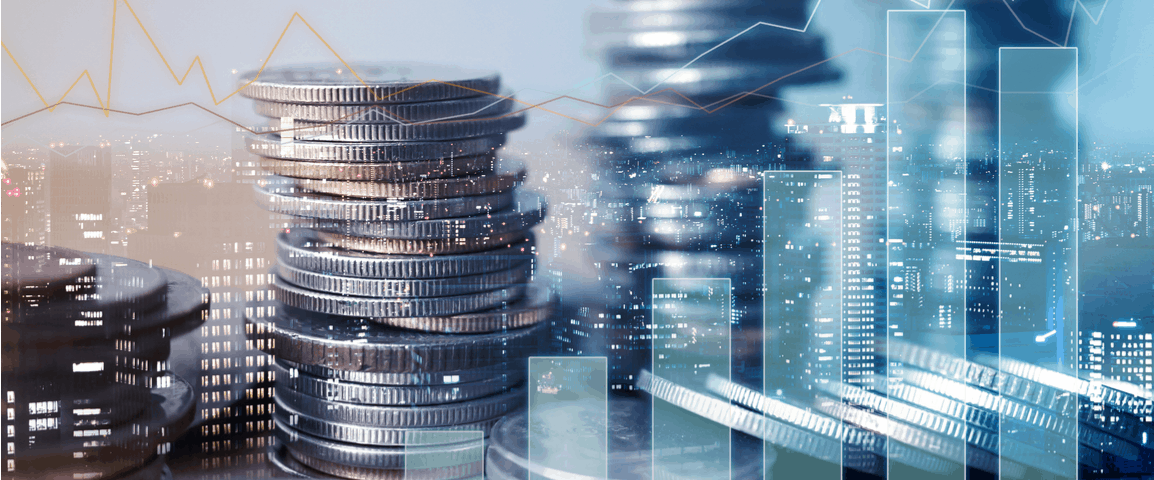 The path to mainstream blockchain adoption may lie in the B2B (business-to-business) applications. A majority of businesses are looking into the technology for enterprise use, MetLife is using it for an automated insurance platform, and we may see Bitcoin ETF's after all.
However, like with traditional startups, blockchain projects need venture funding to follow through on their ideas — and we're not talking ICOs. Before a public offering, ideas need institutional funding to get anywhere. This is where angel investors and index funds come into the picture.
One such fund, Wavemaker Genesis, has seen great success in these early-stage crypto investments. Featuring an 18-person team, Genesis has invested in over 250 companies around the world and were first-round backers in successful projects such as EOS and Ethereum.
In an exclusive interview with Unhashed, we had the opportunity to speak with the founder and CEO of Wavemaker Genesis, David Siemer. Here, we asked the long-time investor about his experience in the market, blockchain use cases, and the future of the industry as a whole.
Claiming to bring "an early-stage venture model to crypto," Genesis is the result of Siemer's experience as an angel investor for traditional tech companies under Wavemaker Partners — a group he co-founded in 2003. The firm has offices in Santa Monica, California, and Singapore, and manages over $300 million in funds.
Wavemaker Genesis: Moving The Market Forward
Crypto and blockchain are still early markets. Investors, both small-time and on Wall Street, are hesitant to jump into digital assets due to volatility and lack of maturity. Yet, in describing his move to cryptocurrency, Siemer compares the state of the market to the early stages of the Internet. Back then, few believed we'd use the invention in the way we do today. Those that saw the potential were pioneers of the digital space.
Siemer believes blockchain is in a similar state. While anyone can complain about the current state of the decentralized ledger, those that are working to see it succeed will benefit in the coming years.
Siemer notes, however, that comparisons to the Internet aren't perfect, because the Internet required time to establish the necessary infrastructure. We needed to lay down the wiring, develop networks, etc. On the contrary, blockchain technology utilizes devices that are already in users hands. The foundation is already built; all we need is a network on which to connect. Startups are already developing applications on Ethereum, TRON, and other platforms. Because of this, Siemer believes we will see mainstream blockchain adoption in only a couple of years. This is in contrast with other predictions, some of which suggest longer timelines before mainstream adoption, but it's not a baseless claim.
Sooner Than We Think
Part of the widespread adoption will be due to blockchain's basic use cases, such as "banking the unbanked," declares Siemer. It's not something we'll see as much in first-world countries, where services such as banks and medical care are widely available. Instead, we'll see blockchain provide those amenities in third-world areas.
As decentralized, standalone entities, blockchain assets such as Bitcoin could be invaluable for third-world citizens. Anyone with access to an Internet-connected device would have a way to store their funds. There are no employees to pay, banks to build, or services to run.
Conversely, "unbanking the banked" would also help spread adoption. Banks don't care for citizens that don't take advantage of all their offerings, and customers don't like using banks as a holding space, says Siemer. Cross-border payments are slow and expensive, and banking fees are a constant threat. A blockchain-based solution provides customers with an alternative to traditional banks — one that requires little to no effort from them. The Wavemaker co-founder believes asset storage is a use case that is too valuable for citizens to pass up.
Interestingly, when asked how many clients are involved in which industries, Siemer revealed that there isn't much of a culmination in one space. This is partly because developers are trying blockchain in every industry possible, but also due to Genesis spreading their investments to all corners. In this early stage of the market, it's impossible to tell which use cases are the best and which will fail to carve a space. He says that this may change as a market takes the lead, but right now, a general approach is best.
Suggested Reading : Keep your cryptocurrencies safe with one of our recommended wallets.
Evaluating The Market
That said, Genesis doesn't throw their money at any startup that comes their way. The team utilizes their experience from traditional ventures to make choices. This process includes researching a project's team members, conducting in-depth analysis on its proposed use-cases, and evaluating the long-term potential of the idea. The vetting process seems to be working too, as there hasn't yet been a failed investment, says Siemer.
Despite the early stage of the blockchain industry, Siemer believes in its potential wholeheartedly. The market won't move forward if nobody makes the leap, but the Genesis team seems more than ready to lead that charge. It's easy to discard a technology in its early stages, but much like the Internet, those with the means and the vision will bring it to the rest of the world. Then, and only then, will it see success.
The post Bringing The Venture Model To Crypto: An Interview With The Founder Of Wavemaker Genesis appeared first on UNHASHED.