NEW YORK (InsideBitcoins) — Whenever someone tries to explain bitcoin to a friend, relative, or colleague, an analogy with gold always seems to find its way into the conversation. Some have even said that a combination of bitcoin and gold could create the perfect currency, but it seems that OKCoin CEO Star Xu may disagree with that partnership.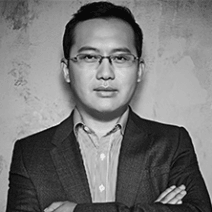 In his mind, bitcoin is possibly a "perfect gold", which means there may be a point in the future where gold-backed and fiat currencies are no longer needed. Xu was able to expand on some his thoughts on bitcoin and gold during his presentation at the recent North American Bitcoin Conference in Miami.
What are the valuable properties of gold?
The last slide of Star Xu's presentation included a summary of why gold was valued as money in the past. Before governments around the world took complete control over the creation and regulation of currency, gold was used as money because it was simply the best option available on the market. Gold and silver won out over other commodities, such as diamonds and oil, because it has specific properties that make it more useful as a money.
One of the properties that illustrates why gold makes sense as a money is portability. Something like cattle would be difficult to move over long distances, but the fact that a large amount of value could be stored in a gold coin makes the precious metal useful in this regard.
Another useful property of a money is divisibility. The money should be useful for both large and small transactions. In the case of gold, it can be used for both large and somewhat small transactions with relative ease. Silver was often used for tinier transactions, although a digital gold currency could be able to handle transactions of a much smaller stature.
In addition to the properties mentioned above, durability, limited supply, and fungibility are also commonly demanded attributes of a money.
How does bitcoin improve upon those properties?
As Star Xu explained during his talk, bitcoin could be viewed as a "perfect gold," offering better portability, divisibility, durability, and fungibility than its precious metal cousin. One of the specific examples pointed out by Xu was divisibility. He noted, "What is perfect gold? It can divide just like bitcoin can [be divided into 100 million satoshis]."
Obviously, portability is where bitcoin dominates every other form of money in the world. Although there are virtual forms of gold and fiat currency, it's important to note the difference between IOUs and physical ownership of an asset. For example, the dollars or euros in a PayPal account are nothing more than IOUs to be paid out when you make a withdrawal. With a cryptocurrency such as bitcoin, you're transferring physical ownership of the asset whenever you make a transaction.
Although gold is extremely durable, bitcoin also wins in this category due to the fact that you can store bitcoins on a computer, piece of paper, or even in your head with a twelve-word passphrase. Bitcoins are also impossible to forge, while fake gold is still sold to unsuspecting victims from time to time.
It should be noted that there have been some world events, such as the recent removal of the euro peg from the Swiss franc, where the bitcoin and gold markets have reacted with movements in the same direction. There are plenty of people in the world who already view bitcoin as complementary to gold, but the question of whether bitcoin is a more-perfect gold can only be answered with time.
You can follow @kyletorpey on Twitter.