Gold ranks up high on the list of most traded commodities in the financial markets and probably is the oldest tradeable commodity in the money markets. Traditionally, gold traders would have to buy physical gold metal, gold coins, and jewelry. These were complemented by the lesser complicated Gold EFTs after the advent of stock exchanges that are currently traded alongside the more versatile online gold CFDs.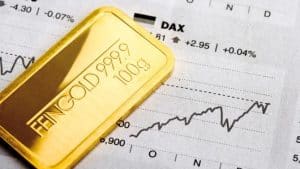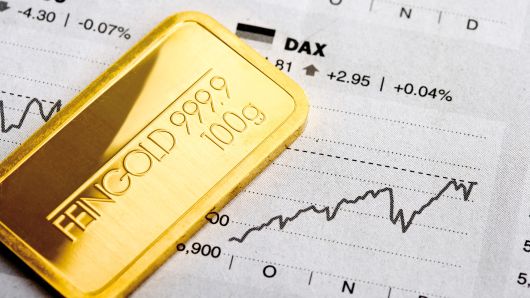 Such developments in the money markets as the introduction of leverage and margin trading have caught up with gold trading making it possible for everyone to engage in the trade, regardless of their disposable income.
One of the most interesting things about gold trading is that it rarely experiences huge volatilities and that its long-term forecast has always been up-trending. This has earned it the nickname 'safe haven' for the money market investors together with such currencies as Japanese Yen and Swiss Franc.
Why is gold a good investment?
Apart from its rich history and the fact that it is probably one of the most valued precious metals, gold can be used in numerous industries, especially in the manufacturing and cosmetic sectors. But why should you consider investing gold?

Safe haven: Gold is probably the most stable financial instrument given that it doesn't fidget in the face of inflation, deflation, political uncertainty or economic crisis. To the contrary, it has time and again proven its ability to thrive under pressure. For instance, gold rose in value tremendously during the historic financial crisis in the 1930s as well as in 2008 when every other product, currency, stocks, and bonds, shed value significantly or were declared valueless.
Portfolio diversification: Gold's ability to withstand, and even thrive, in the direst economic and political situations make it the perfect investment choice should you consider diversifying your portfolio. Investments in physical gold bullions, coins and CFDs would serve the same purpose.
Highly liquid :Gold is also one of the most traded instruments in the markets. This implies that even if you invested a significant portion of your capital in gold either to save it from high inflation or as a diversification move, you can easily convert it to cash to settle an emergency.
Hedge against your stock portfolio: Investors with interests in specific stocks are always using CFDs as a hedge against their physical stock holdings. But what happens in periods of economic or political uncertainties that threaten to tear down the entire stock markets? Use gold to hedge against your stock portfolio.
Direct investment gains:The demand for gold is insatiable. Its price is therefore almost always rising thereby giving you a chance to derive significant returns from these price movements.
Pros and cons of Gold trading
Pros
Its continued scarcity guarantees the continuity of its bullish trend
You won't have to worry about the ever-uncertain market conditions and volatilities
It can be used to offset inflation or as a hedge against most other commodities and financial instruments
Its demand is almost always on the rise
Cons
Gold CFDs are often subjected to higher brokerage fees in the form of spreads and commissions compared to most other commodities or currencies
Diminished incidence of huge inflation beat the significance of its use as a hedge
Forms of gold investments available to traders
Physical ownershipGold-ETFs Futures contractsGold CertificatesGold CFDs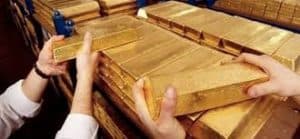 You can invest in physical gold bullions in the form of coins or jewelry. The upside to this is that you don't have to worry about brokerage fees. Physical gold, however, carries with it several associated costs like buying the safe box and the unending risk of theft.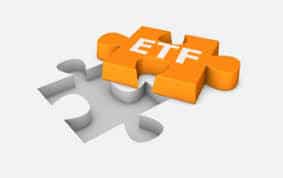 You can also consider investing in the bullion (GOLD) exchange-traded funds and trade them directly on stock brokerage platforms or place them under a managed fund.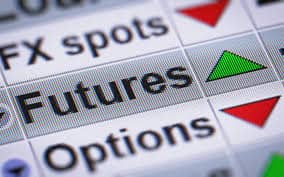 Most futures brokers offer gold futures contracts that are more flexible and less risky to hold compared to physical gold. Plus you get access to considerable leverage when trading futures.
You can also consider the gold certificates offered by most banks.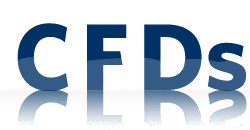 Traders without sufficient funds to invest in physical gold or ETFs gold can trade its price movements with the online CFD brokers. Higher leverages and minimum deposits make it possible to earn tangible returns from slight gold price movements from low initial deposit amounts.
Best gold trading brokers for 2019
In an age where there exist numerous commodities brokers online, each fighting for acknowledgment as the best, how do you identify the one you can trust with your gold trading ambitions? We believe that some of the most important factors to consider include their reliability and regulation, their trading costs, and the amount of emphasis they give to technology.
We are also drawn to brokers that strive to provide a level trading field for both the novice and more experienced traders by way of guidance and mentorship.
1. CryptoRocket

CryptoRocket has become a powerful force in the CFD market, offering access to a broad range of asset classes and markets worldwide. When it comes to commodities the firm has focused on hard currencies, especially the energy and precious metals sectors.

Gold trading via CFDs is actually one of the easiest ways that an individual can invest without having to deal with the problems of custody physical gold or the cost of buying futures contracts. Take into consideration that CryptoRocket is also a competitive option in terms of fees and commissions, making gold trading accessible and relatively cheap than other platforms.

If you are interested to start buying and selling gold, we recommend you to take your time to review CryptoRocket as one of the best options in the market.

Pros:
High Leverage – 1:500
No transaction and deposit fees
MT4 and WebTrader available
Professional and valid customer support services
Highly secure trading platform
Cons
Limited deposit methods
Only offers Metals and Energy
2. AvaTrade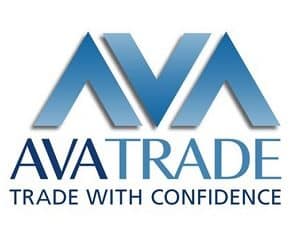 We consider AvaTrade the next best bet when it comes to Gold CFDs trading given their equally competitive spreads and leverage as high as 1:400.  Their emphasis on technology by way of availing their system on such platforms as MetaTrader 4 as well as the innovative AvaTradeGo mobile app also proves their reliability. Importantly, the broker allows hedging, implying that you can use your Gold CFDs to offset risks associated with a related commodity or currency on the same trading account.

Beginner friendly and Zulutrade

Like CryptoRocket, AvaTrade is dedicated to the provision of learning and training resources to all their clients aimed at helping their beginners master the trades and increase the efficiency of the more experienced lot. This includes daily commodity market reports and live webinars. The broker is also warming up to the idea of social trading and has since allowed the integration of Zulutrade, a social trading platform that allows for copying of trades, into their systems.

Pros:
Supports expert advisor trading
Supports to different gold trading strategies including scalping
Dedicated customer support available 24/5 online and on phone
User-friendly trading interfaces
Internationally regulated and highly reliable broker
Cons
One may consider the number of integrated analytical tools on their MT4 platform limited
Discriminative application of drawdown and negative balance protection
How to trade gold CFDs
Like any other commodity CFDs, Gold trading involves taking advantage of market price movements. On the surface, trading gold CFDs works like the conventional money market where you get to buy the commodity at its lowest price and hold while waiting for the price to appreciate. However, unlike the conventional market, CFD trading gives you the chance to make profits even when the price of gold is depreciating, often referred to as short trades.

The mastery of gold trading, therefore, starts with learning how to interpret the commodity's price actions, that is often preceded by the decision of your preferred trading style. For instance, do you wish to day trade or position trade? This in effect determines whether you have to start mastering the technical analyses tools associated with day trading or have to resort to the longer term fundamental analyses techniques associated with position trading.

But I can just be comfortable with copying trades from expert traders, you might think. And while copying trades is a viable option, especially if you are just beginning gold trading, it is also limited in so many ways. The most significant is the fact that no one is perfect and that even your pro trader is bound to make costly mistakes that may end up losing you money.

This includes mistakes that you probably would never make if you were in such a position. Not to mention that vetting their strategies and having access to massive informational resources gives you a solid chance of becoming an even better pro trader. But you will never get to explore your limits if you get comfortable with copying trades or using automated traders. If you hope to excel in gold trading, reduce overreliance on copied trades and expert advisors or rise to the level of popular investors and have others copy your trades, here are two primary gold trading approaches you must strive to master:
1.Trading gold on technical analyses
Much like with stock trading, technical analysis is every day trader's secret to success with gold trading. It lays more emphasis on analyzing the price actions over a given period of time and using the analyses to predict its next course. When choosing a broker, most gold CFDs traders will consider the chart outlays, their user-friendliness and the number of customizable features as well as the number of premium analytical tools integrated therein.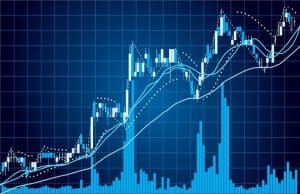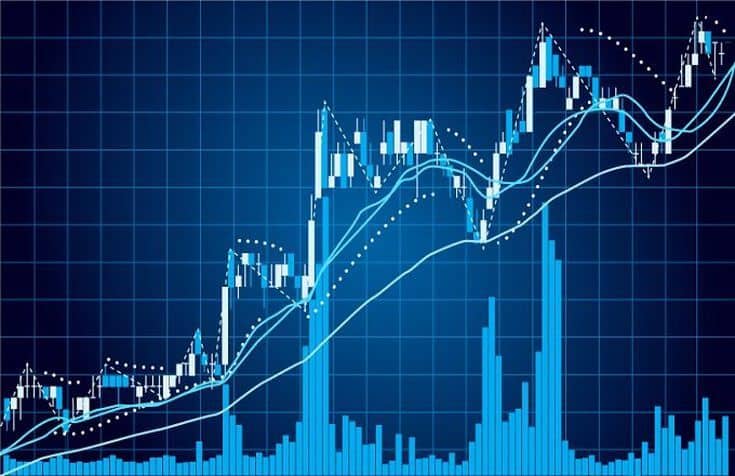 Ideally, the gold technical trader is always checking on the market chart movements, concentrating on the highs and lows and trend lines and patterns. These play a key role in helping the trader understand the current trends such as whether the market is racing up or down a trend or stuck in a range. The trader then applies such analytical tools as the Fibonacci retracements levels and Oscillators to determine the best entry and exit points.

For example, in the periods leading to the 2007/8 financial crisis and immediately thereafter, the gold market witnessed massive price movements that saw the commodity hit the highs of $1400 per ounce of gold. However, the past few years have seen it stabilize and fall back to trade around $1200 mark. Analyzing such ranging market patterns as double tops and bottoms with the technical analyses tools present a day trader with the best bet in determining and benefiting from likely future price movements.
2. Trading gold using fundamental analyses (long term charts)
Fundamental analyses for both gold and any other commodity involves combining a host of market factors to determine the most likely price movement direction in the future. Unlike technical traders who focus primarily on the possible price of gold in the next hour or minute, fundamentalists are largely position holders who are more interested in the price of the commodity a few weeks or months down the line.

Fundamental trading involves the analysis of the underlying factors that are likely to affect the price of the commodity. In the case of gold, a trader has to do a thorough examination of the environment in a bid to establish the forces that may impact the prices in the long run. Such factors may include the general sentiments, the performance of economies as well as the interest rates set by central banks. Here are some factors that affect the price of gold:
Inflation: Inflation incites a strong rally for gold as investors turn their backs on stock markets
Value of the USD: USD value is inversely related to the price of gold. A weaker USD often pushes the price of gold upwards and vice-versa.
Central bank reserves: As more central banks switch to gold monetary reserves from paper currencies, the price of gold shoots up.
Demand and supply: the forces of demand and supply in the jewelry and manufacturing industries as well as in the investment world have the biggest impact on gold prices.
To stay informed, you can follow gold related news on Metal daily as well as money metals. An economic calendar will also be an important tool for any gold trader.
Tips on how to succeed as a gold investor
Take advantage of the different analysis techniques: Whether you hope to day trade or hold trading positions, consider using the technical, fundamental, and sentimental analysis tools in determining your entry and exit positions.
Keep an eye on the Dollar: The performance of the U.S Dollar and the value of gold are inversely related. A falling dollar price, therefore, pushes the value of gold up and vice versa.
Check on the market sentiments: Market volatilities have a similar impact on the price of gold as a falling dollar. In the case of highly volatile global markets, most investors and traders turn to the safe haven gold thereby pushing its price up.
Monitor global political tensions and economic performance: Political tensions often precede poor economic performance that in turn incites market volatilities. Keeping an eye on global politics, identifying possible hostilities early on, and investing in gold ensures that you benefit from any ensuing gold rally.
Bottom line
The fact that gold is one of the oldest commodities in the money markets means that there is a lot of information and resources out there that you can use to fast-track your way into becoming a pro trader. It, however, starts with understanding all the basic and most crucial aspects of the trade like the applicable analysis techniques, the forms of gold trading available as well as any other factor that affects the price of the commodity. It is through the mastery of these aspects of trade that you can accurately determine the current pattern and possible next price movement and more importantly, the most profitable trade entry and exit points.
FAQs
Who can invest in gold?
Virtually everyone, both individuals and institutions, can engage in gold trading. The high global demand for the commodity, even higher liquidity and ever-soaring prices make it an interesting commodity to hold for both individuals and enterprises.
How do I invest in gold?
You first have to make a decision on the form of gold you want to invest in, depending on your interests and the amount of disposable income. Individuals with higher capital base looking to diversify their investment portfolio may consider investing in physical gold and ETFs while the rest can consider gold CFDs offered by commodity brokers online and which require less capital investment.
How do gold investors and traders make money?
Like any other commodity trader and investors, gold investors and traders make money when the price of gold rise above the point at which they acquired it. Gold CFD traders, however, have the opportunity to short the commodity and make money when it loses value.
What is the advantage of trading gold CFDs over owning physical bullions?
Primary benefits include the fact that CFDs are less capital intensive, they are more liquid, allow for leveraged and margin trades and that you don't have to constantly worry about the security of your gold.
What is the current trend in gold trading?
Gold assumed an untamed uptrend for the better part of the 1970s, hitting an all-time high price level of $2076 per ounce of Gold in Feb 1980. The rally, however, slowed in the next four years and stabilized at $700 by the end of 1984. The next big gold rally would take place during the last financial crisis between 2005 and 2015 when it hit the highs of $1400 per ounce. Today, it has stabilized around the $1200 range.
What is the relationship between the U.S Dollar and Gold?
In the money markets, Gold is expressed XAU/USD, USD has an inverse relationship where the rise in price in one results in an almost equal loss of value of the other.