Are you looking to gamble at an online casino, but plan to use cryptocurrencies as a means to deposit and withdraw your funds? If so, you're in luck – as there are now heaps of crypto-centric casinos operating the online gambling arena. However, if you're specifically looking to use EOS – your options will be somewhat limited in comparison to Bitcoin casinos and Ethereum Casinos.
Nevertheless, we have created the Ultimate Guide to EOS Casinos – which includes the 4 very best platforms of 2020. Moreover, our in-depth guide will show you everything that you need to know to get started with EOS gambling today, such as how to choose an EOS casino, what games you can play, safety, and more!
Our Recommended Bitcoin Casino 2020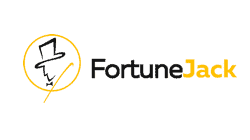 110% Welcome Bonus + 250 Free Spins!
100's of Bespoke Bitcoin Casino Games
Excellent Website and Usability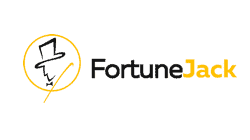 Pros and cons of EOS casino sites?
The Pros
All accounts are anonymous
No need to upload documents
Deposits and withdrawals are super-fast
No fees to fund your account
Heaps of classic casino games to choose from
Most platforms use Provably Fair
The Cons
Number of EOS casinos in operation is extremely limited
The best 4 EOS casino sites in 2020
1. Luckygames - Fast and Secure EOS Dice Game

If you're looking for an EOS gambling platform that facilitates traditional dice games, then you're in luck – as Luckygames supports more than 72 different cryptocurrencies – including that of EOS. First and foremost, all player accounts are anonymous, meaning that you will never need to upload any documents. This is great, as traditional fiat casinos will ask you to provide a copy of your government-issued ID, as well as a proof of address.
Moving on, the Luckygames platform specializes in one game only – dice. This is great if you're looking for a proprietary dice platform that sticks with the basics.  The layout of the dice game is also very user-friendly, which is perfect for beginners. At the same time, you still have the option of setting your own betting-parametres, such as your dice mid-point and your stake sizes.
In terms of the fundamentals, Luckygames generates the outcome of its dice game via Provably Fair. It does so by taking a seed from the player, and then hashing it against its own seed. This guarantees beyond all reasonable doubt that the outcome of the game cannot be manipulated, subsequently paving the way for a safe and secure EOS gambling ecosystem!
Key Points:
✔️ Simple EOS dice game
✔️ Play dice 24/7
✔️ Dice games backed by Provably Fair
✔️ 100% true and fair – no issues with manipulation
✔️ Choose your own stakes – perfect for both small and big bets
✔️ Also runs a jackpot dice game
Visit Luckygames Now
2. TrustDice - Best site to combine EOS dice with other casino games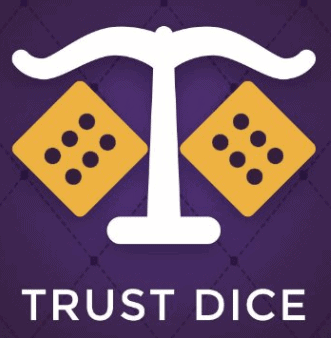 Although TrustDice might sound like it specializes exclusively in conventional dice games, this couldn't be further from the truth. On the contrary, the EOS gambling site hosts a range of other casino games. With something to suit most tastes, this includes a decent number of table games such as blackjack and roulette. Moreover, the TrustDice platform even has a live dealer department.
This is where you get to experience a real land-based casino table, but from the comfort of your own home. For example, let's say that you were playing live roulette. Once you place your virtual chips on-screen, the real-world croupier would then spin the wheel. This is perfect for those of you that don't quite trust software games.
Outside of the table game department, TrustDice also hosts a number of slot games. The vast majority of these slot titles are backed by leading software provider SoftSwiss, meaning that you can rest assured that the outcome of each spin is true and fair. Finally, all EOS casino accounts at TrustDice are completely anonymous, and take just 30 seconds to open.
Key Points:
✔️ Heaps of classic table games like blackjack and roulette
✔️ Live dealer room for that 'real-world' experience
✔️ Slots department
✔️ EOS dice game also available
✔️ All accounts are 100% anonymous
✔️ Account opening process takes less than 30 seconds
Visit TrustDice Now
3. EOSBet - Great if you want to become the dealer

The EOSBet platform is a recently launched online gambling site that aims to cater to both gamblers and bankrollers. First and foremost, if you are simply looking to gamble, the platform currently offers four games. This includes dice, hi-lo, baccarat, and crash. The key point is that all of the four games hosted at EOSBet were designed and launched in-house. There should be no concerns with the legitimacy of each gaming outcome, as they are backed by Provably Fair.
You also have the option of analyzing the Provably Fair data yourself, if this is something that you wish to do. While the gaming suite is super-thin at just four games, the reason that we like EOSBet is that you also have the option of becoming the 'banker'. In other words, you get to benefit from the house-edge of the games hosted by the platform.
The house-edge is something found on all casino games in the real-world, as it guarantees that the casino will always make a profit long-term. However, instead of letting the casino benefit from the house-edge, you can take this role on yourself. In order to do this, you will need to hold the platform's native gambling token – which is suitably called the 'BET' token. Finally, all EOS deposits and withdrawals at ESOBet are instant, which is great.
Key Points:
✔️ 4 games available – hi-lo, baccarat, dice, and crash
✔️ All accounts are 100% anonymous
✔️ EOS deposits and withdrawals are instant
✔️ Games backed by Provably Fair
✔️ Become the banker – profit from the long-term house-edge
Visit BetEOS Now
4. SportBet - The only EOS sports betting facility in the market
If you are looking to access the sports betting markets with your EOS coins, then until recently you would have been out of luck. That was until the SportBet platform was launched earlier this year, making it the first EOS sportsbook of its kind. Before we discuss the platform in more detail, it is important to remember that you need to proceed with extra caution when using a newly launched gambling platform,  not least because it will not have a long enough track-record in the crypto-centric space.
Nevertheless, not only are all deposits and withdrawals processed in EOS at SportBet, but each and every betting transaction is posted to the underlying blockchain. This is great, as it means that there is always an immutable record of your bets, should you ever run into a dispute with the bookmaker. In terms of the markets, SportBet currently lists 13 key sports, which includes the likes of soccer, tennis, baseball, hockey, cricket, AFL, and boxing.
Even more impressively, not only do you have the chance of placing a match pre-game, but the SportBet platform also offers a fully-fledged live betting facility. This is where you can gamble on a match while it is still being played. The odds will update an almost a second-by-second basis, depending on what is happening in the game!
Key Points:
✔️ First EOS sportsbook of its kind
✔️ 13+ sports covered
✔️ Lots of betting markets available
✔️ In-play section also offered
✔️ Very simple layout – perfect for beginners
Visit SportBet Now
What is an EOS casino?
In its most basic form, an EOS casino is an online platform that allows you to use your EOS coins to gamble online. As EOS itself is less than two years old, it will come as no surprise to learn that there are very few EOS casinos operating in the market at the moment. Moreover, some of the major players in the crypto-centric gambling arena – such as FortuneJack and 1xbit, are yet to support EOS deposits and withdrawals, even though they support multiple digital currencies.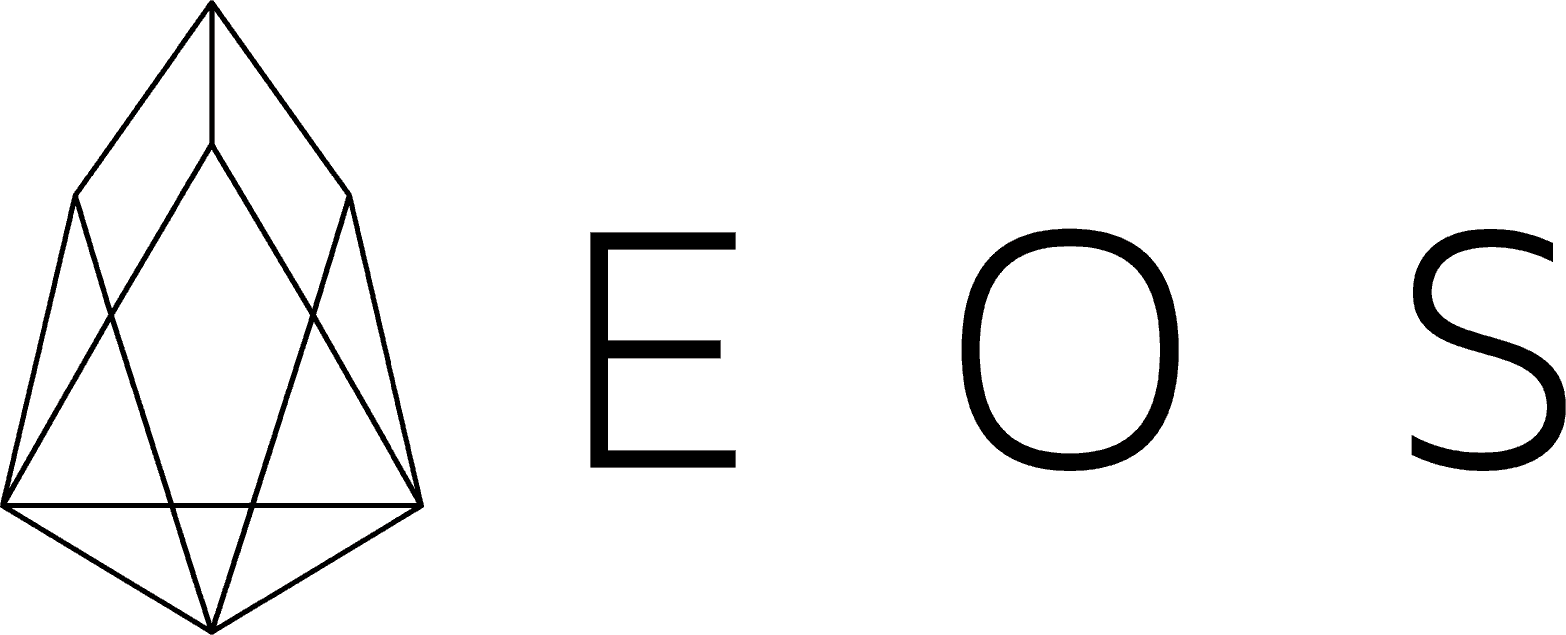 Nevertheless, there are still a number of EOS gambling sites that offer 24/7 gambling services. These come in a range of shapes and sizes, so you'll need to pick a platform that meets your individual gambling needs. For example, while the likes of Luckygames only offers a standard EOS dice game, others – such as TrustDice, have a more comprehensive offering. TrustDice, in particular, is best suited to those of you that want to play classic casino games such as slots, blackjack, and roulette.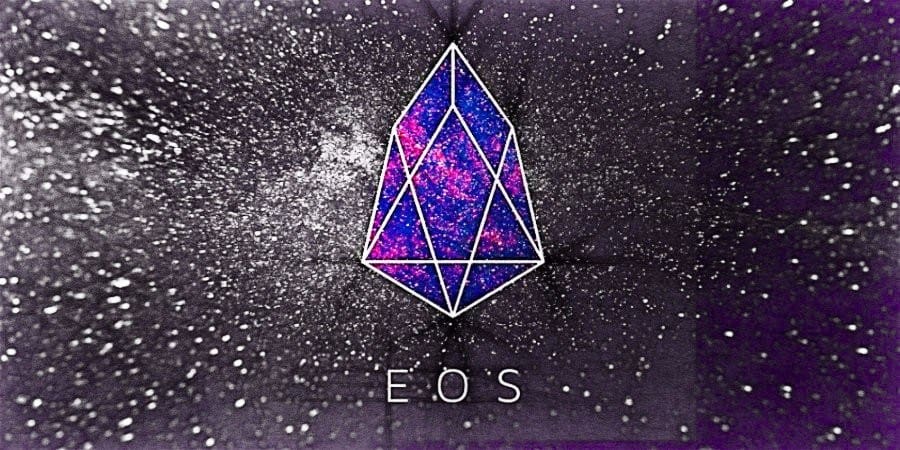 It is also important to note that irrespective of your chosen EOS gambling site, the vast majority of operators will allow you to gamble anonymously. This means that the casino will NEVER ask you to provide any ID, nor will you need to submit a proof of address. Instead, you'll simply need to provide an email address and you're good to go!
What games can I play at an EOS casino?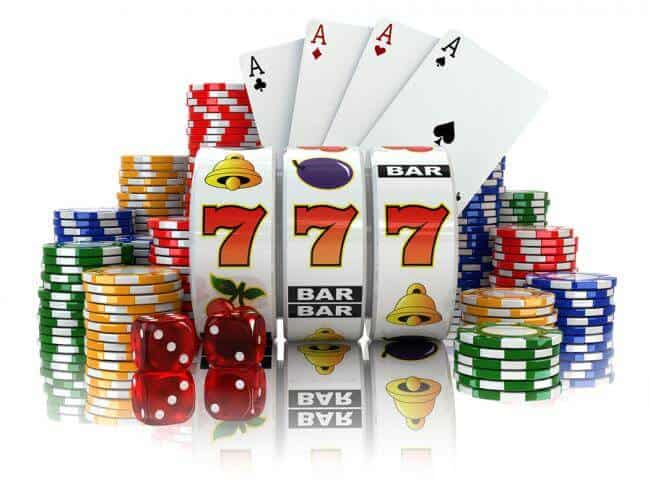 Leading crypto-centric casinos operating in the space will typically offer thousands of casino games, as well as a fully-fledged sports betting facility. However, EOS casino sites are a lot more limited in what they offer. This is either because they have not formed enough partnerships with software providers operating in the fiat space, or because they create their own games in-house. Nevertheless, the industry is just about broad enough for you to find your preferred casino game.
With that being said, check out the following list of games currently available at EOS casinos.
✔️ Table Games
If you're looking for a table game department, then you will probably need to go with the TrustDice. For those unaware, table games cover classic casino titles such as blackjack, roulette, and baccarat. The rules remain constant with the offline version – albeit, you'll be playing with virtual chips.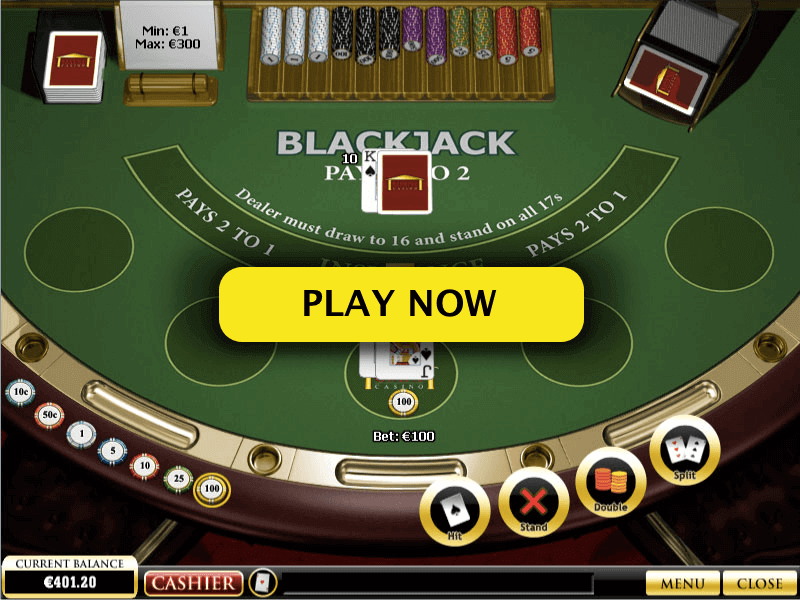 You will also have access to a few variations of your favourite table game, too. For example, you can play both European and American blackjack at a couple of EOS casinos, as well as a number of different versions of blackjack. Some versions have lower house-edges than others, so be sure to check this before playing.
✔️ Live Dealers
Once again, if you are looking for a live dealer department, you will need to go with TrustDice. In doing so, you will get to experience the real thing from the comfort of your own home. In a nutshell, the underlying software developer will set up real tables, and beam the dealer to your screen via a HD camera feed.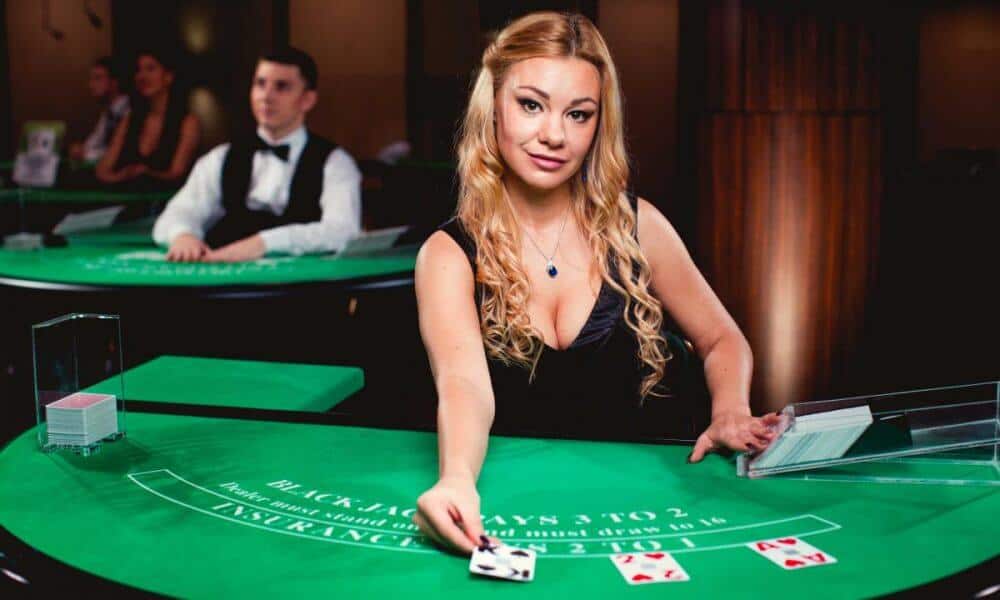 For example, if you wanted to play live blackjack, the dealer would deal the cards in front of your very eyes. When it is your turn to make a decision, the dealer will then action the decision in real-time (for example hit, stick, double down, etc).
✔️ Slots
If you are looking to play online slots at an EOS casino, the likes of TrustDice have a reasonably comprehensive slots department. This covers classic slots with just 3 reels and 1 payline, as well as highly interactive slot games that come jam-packed with in-game specials.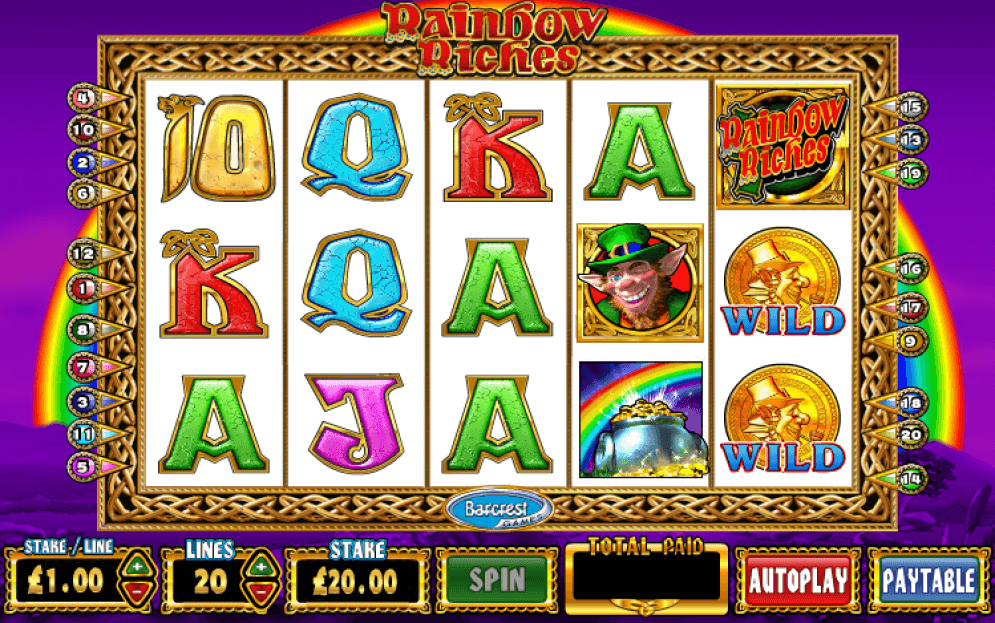 On the other hand, you won't find a progressive jackpot game at an EOS casino. As such, if you are looking to chase that life-changing win, you will need to use another crypto-centric casino that supports popular coins like Bitcoin or Ethereum. Notably, this includes the likes of FortuneJack and 1xbit.
✔️Video Poker
If you've got a passion for video poker, then you're in luck – as a couple of EOS casino sites offer this. In fact, you will have access to multiple video poker titles such as Three Card Poker, Multihand Double Poker, and even Caribbean Poker.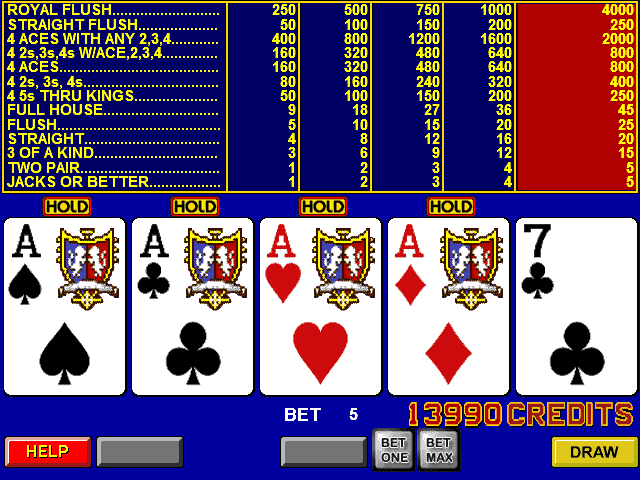 Video poker is not only one of the easiest casino games to play, but it also has one of the lowest house-edges, too. Moreover, video poker is perfect for all budgets, as you have the chance to choose your stake before playing.
✔️ Dice
In terms of popularity, EOS dice games potentially leads the way. Regardless of which of our four recommended EOS casino sites that you go with, all of them allow you to play dice. If you've never played before – the rules are super-simple. Let's say that you have a dice that ranges from 1-100.
Before rolling the dice, you need to set the mid-point. For ease, let's say that you pick 50. As such, you need to guess whether the dice will land on a number higher or lower than 50. When you adjust the mid-point, the odds on offer will change accordingly. This means that you can set your own betting parameters to suit you.
✔️ Lotteries
If you join an EOS casino site like Luckygames, then you will be able to play lottery games. These operate in much the same way as an offline lottery like the MegaMillions or EuroMillions, insofar that you need to buy a ticket, and attempt to match as many numbers as you can. The more numbers you match, the more you win!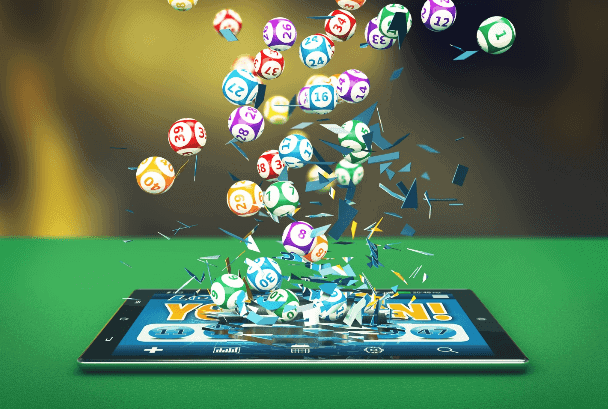 In particular, Luckygames hosts a daily jackpot game within its lottery department. Every ticket that is purchased goes into the jackpot pool, which keeps on increasing until it is won.  This feat is achieved when you are able to match all five numbers found on your ticket! Furthermore, the results are generated by Provably Fair, so you can be 100% sure that the lottery game is legitimate.
✔️ Sports Betting
As of 2020, we now have a fully-fledged EOS sports betting facility in the name of SportBet. The platform allows you to gamble on popular sporting events such as soccer, basketball, tennis, rugby, cricket, and baseball. Although the number of markets available is much lower than the likes of FortuneJack, SportBet is still reasonably comprehensive.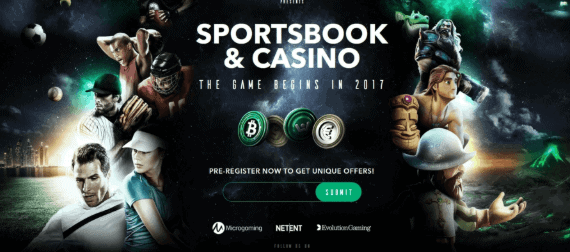 Furthermore, SportBet also offers the all-important in-play feature, meaning that you can place a bet mid-game. You'll need to be quick though, as the odds will change super-quickly!
Are EOS casino games fair?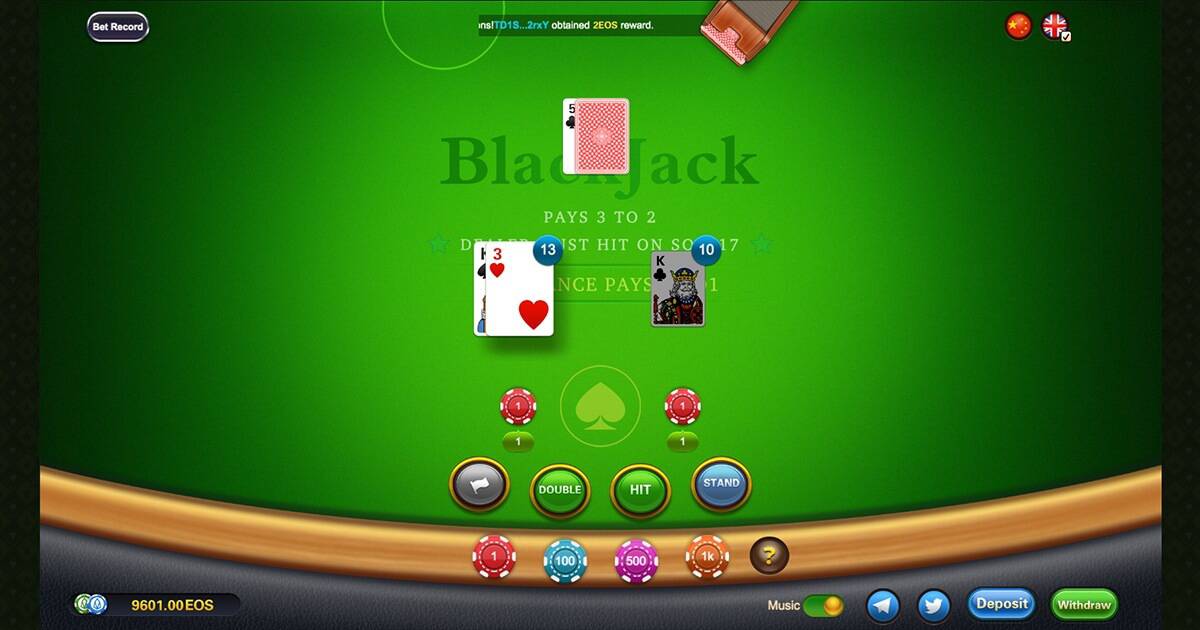 The fairness of the games that you are playing at your chosen EOS casino site will depend on how the games are backed. In this sense, games are either backed by Provably Fair, or alternatively, regulated software companies. Both channels are safe, as a number of controls are in place to ensure that each gaming outcome is true and fair.
Here's a breakdown of the two.
⭕ Software Casino Games
In the case of TrustDice, most of the platform's games are created by third-party software firms. These software companies have been servicing the fiat casino space – both online and offline, for a number of decades. As such, they are highly reputable with a global presence in the gambling arena.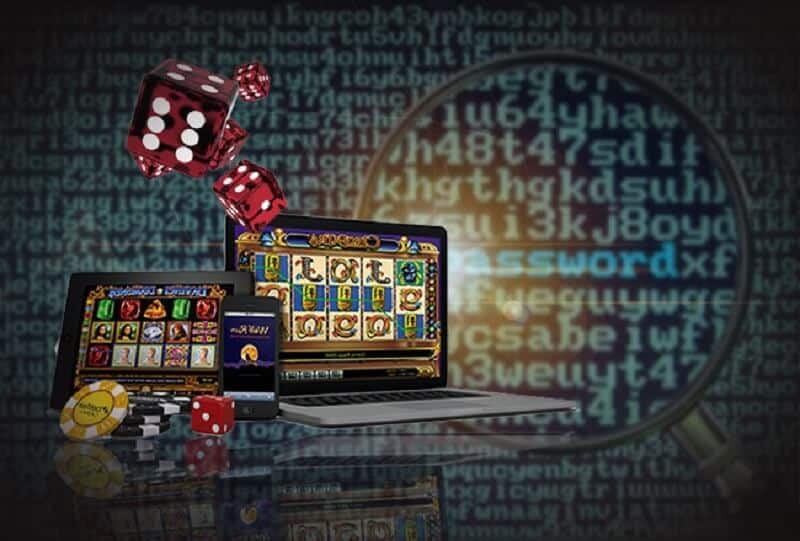 The most important thing to remember is that software companies that service the fiat gambling space must be regulated. This will usually see the developer hold a gaming license issued by stringent gambling regulators such as the UK's Gambling Commission. This means that the underlying gaming data must be water-tight and free from the threats of manipulation.
⭕ Provably Fair Casino Games
Most EOS gambling sites are small start-ups that prefer to create their own games. This comes with both its pros and cons. On the one hand, as the games are backed by Provably Fair (be sure to check this first), you can be 100% sure that the EOS casino cannot rig the outcome of the game. This ensures that you are able to gamble in a safe online ecosystem.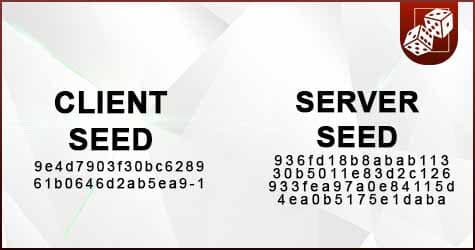 On the other hand, Provably Fair games are usually very basic in nature. They typically lack innovative graphics and high-end visualizations – which is something that you will all-but certainly find from regulated software providers. However, if you're not too fussed about graphics and thus – more interested in the benefits of Provably Fair, then this shouldn't matter.
Are EOS casino sites safe? Will I get scammed?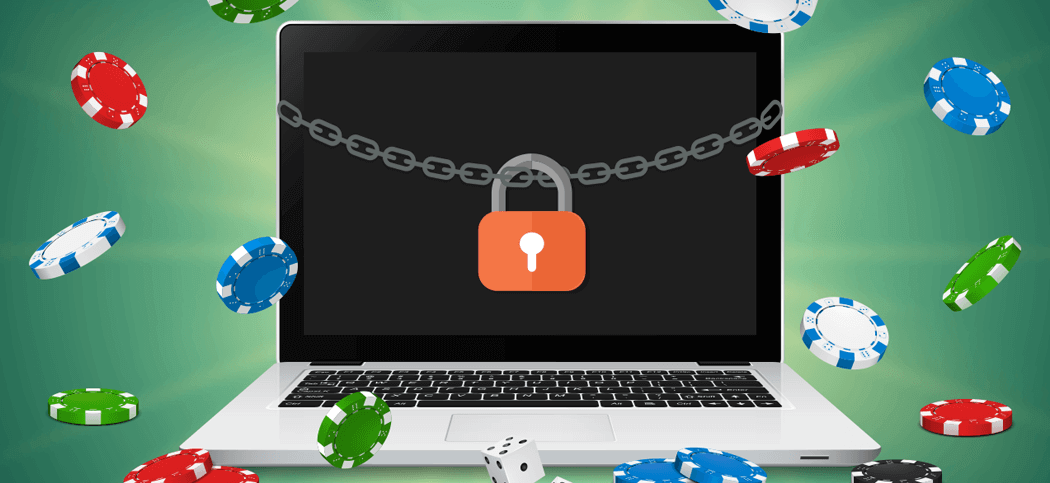 First and foremost, the EOS casino space is not regulated. While some platforms will display an e-license issued by the Curacao Gaming Control Board, this offers little in the form of consumer protections. As such, were the EOS casino in question to go bust, you would not have anywhere to turn. This is why you can never be 100% certain that your funds are safe at a crypto-centric casino.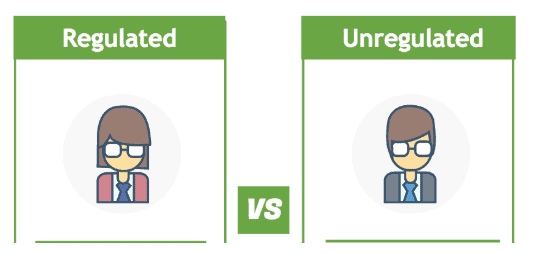 With that being said, you should only use an EOS casino if you feel confident in the platform's reputation. The key problem in this respect is that most EOS gambling sites are still in their infancy. While Bitcoin-supported sites like FortuneJack and Betchain have been around for surplus of 5/6 years, many EOS casino platforms are yet to reach their first birthday. All-in-all, just make sure that you tread with extreme caution.
How to choose a trusted EOS casino?
As we noted just a moment ago, you need to ensure that you only use an EOS casino that you can trust. While there can never be any guarantees of the legitimacy of your chosen site, there are a number of factors that you should look out for prior to joining. Not only does this centre on trust, but also the gaming suite, anonyminity, and payments.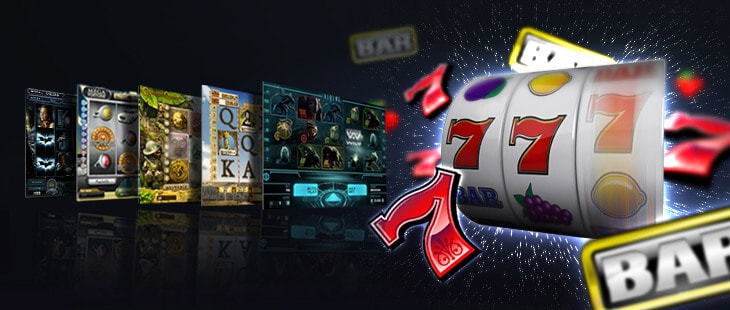 Here are four key metrics that you need to look out for when choosing an EOS casino.
✔️ 1. What reputation does the EOS casino have?
First and foremost, you should check to see when the EOS casino was launched. The older the platform, the more of a long-standing track-record it should have. It is always a good idea to check the public domain for any potential red flags on the EOS casino, too.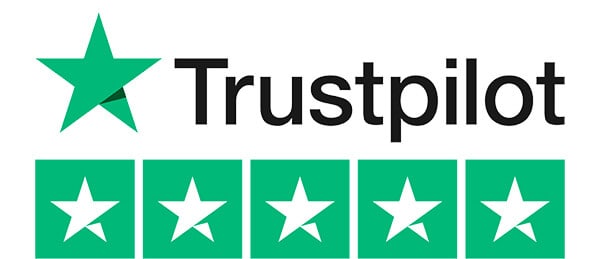 If you can't find the information that you are looking for, it might be worth posting on Reddit. In doing so, you can ask whether any forum members have experience of using the EOS casino.
✔️ 2. Does the EOS casino offer instant payments?
If you are going to use an EOS casino over a traditional fiat gambling site, then you will want to ensure that you are benefiting from instant deposits and withdrawals. All of the EOS gambling sites that we have recommended offer instant withdrawals, which is a major plus-point. In fact, the withdrawal should be processed autonomously, meaning that there is no requirement for the platform to transfer the funds manually.
✔️ 3. Will the EOS casino allow you to gamble anonymously?
Much in the same way as a Dash casino, Monero Casino, or Ripple casino, you should expect your chosen EOS gambling site to offer anonymous accounts. This means that there will be no requirement to submit any personal information, nor will the casino ask you for any ID documents.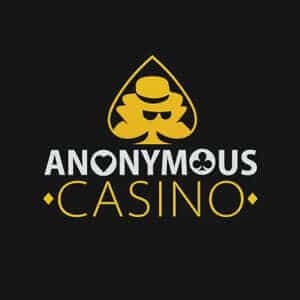 Instead, you will only need to provide an email address (for the purpose of lost login credentials or communication) when you register an account.
✔️ 4. Does the EOS casino offer my favorite casino game?
The final question that you should be asking of your chosen EOS casino is whether or not the platform hosts your favorite casino game type. Your choice of games is going to be very limited regardless of which platform you go with, so you need to browse through the gaming suite prior to signing up.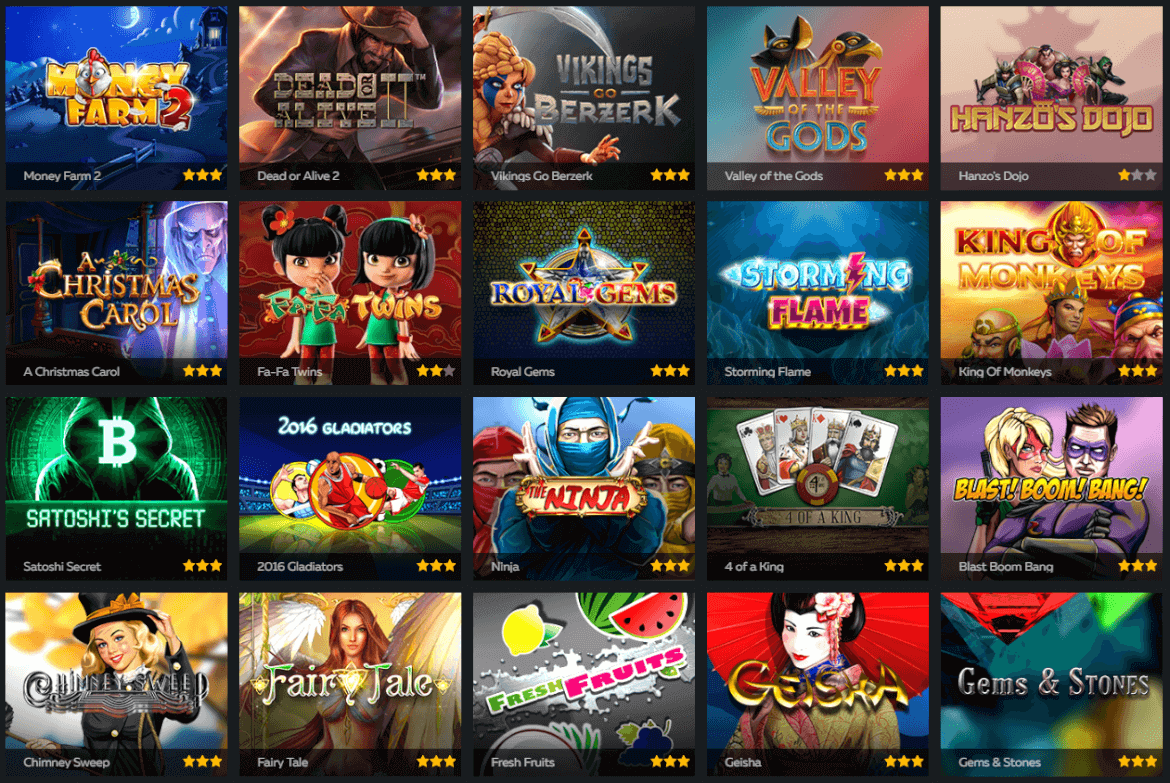 For example, if you're looking for a neat slots department, then your best bet is going to be TrustDice. If you're instead looking for an EOS lottery game, then Luckygames is potentially the most suitable.
EOS casino bonuses and promotions
If you are looking to obtain a casino bonus when you join a new EOS gambling platform for the first time, then you are likely going to be out of luck. In the case of Bitcoin casinos such as FortuneJack and 1xbit, you'll be able to claim a super-lucrative welcome package of up to 7 BTC. On top of this, you'll also get a number of free spins to use in the slots department.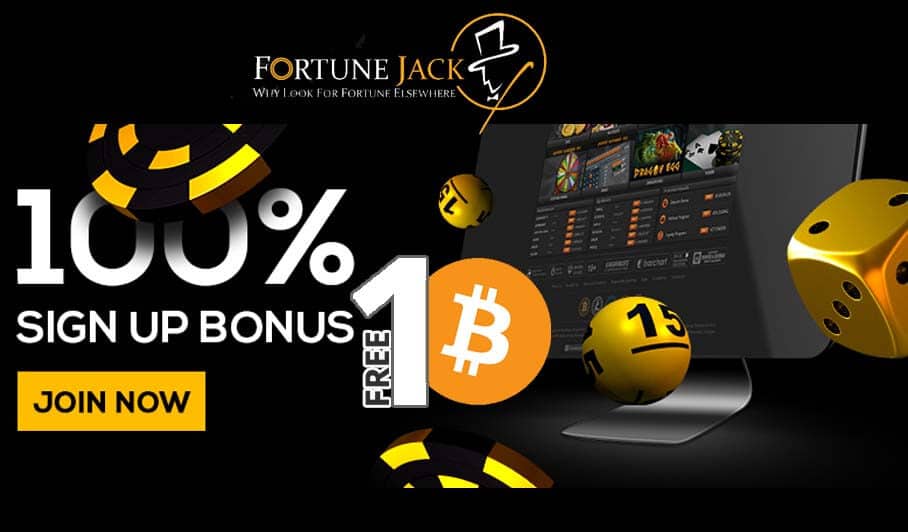 However, EOS casinos are mainly run by small, independent developers, meaning that they don't have the resources to offer bonuses. This isn't the end of the world anyway, because crypto-casino bonuses often come with huge wagering requirements. As such, you might be best just to play without a bonus.
How to register and deposit funds at an EOS casino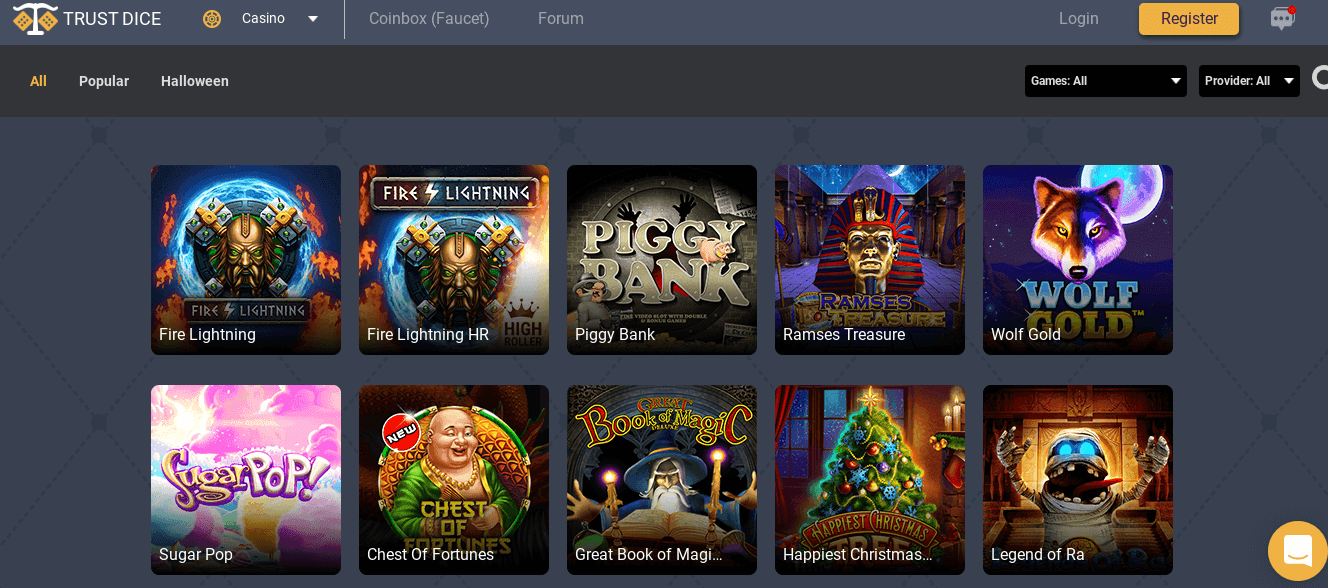 So now that you have a firm grasp of what an EOS casino is and how they work, what do you think? If you're liking what you read and want to take the next step, we are now going to show you how to get started. While the exact process might differ ever-so-slightly depending on the platform you choose, the concept is exactly the same. As such, by following the below guidelines, you could be gambling at an EOS casino in just a few minutes!
Step 1: Choose a trusted EOS casino site
As we have repeatedly mentioned throughout our guide, your first port of call will be to choose a trusted EOS casino. You can either use one of the four sites that we have recommended above, or alternatively, choose your own site.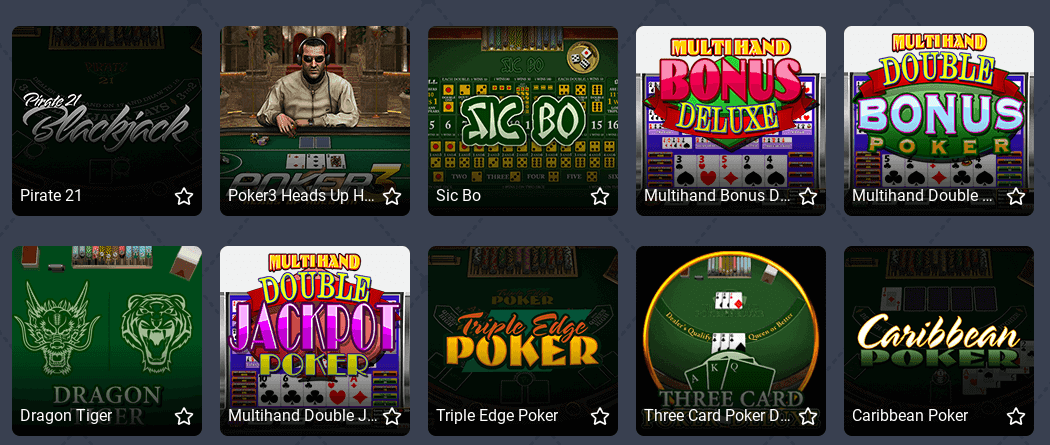 If you do choose your own site, just be sure to follow the steps outlined in our above section – 'How to choose a trusted EOS casino'.
Step 2: Open an account
Regardless of which site you end up choosing, you will need to open an account. You will likely only be asked for your email address and to choose a strong password – meaning that you should have an account opened in less than 30 seconds.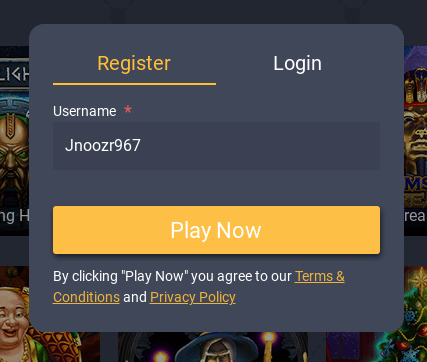 Just make sure you confirm your email address, otherwise, your account will not be activated.
Step 3: Deposit EOS coins
Once you have your EOS casino account set-up, you will then need to deposit some funds. Firstly, head over to the 'DEPOSIT' section of your casino account. You will then need to find your unique EOS deposit address and copy it to your clipboard.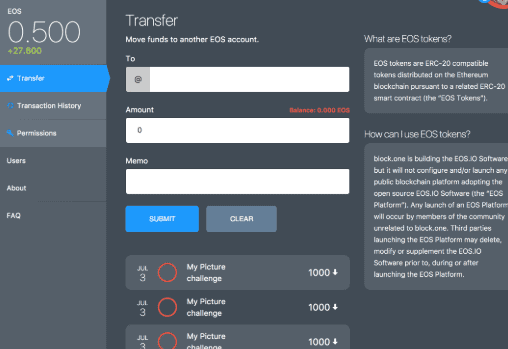 Once you've got your EOS wallet address copied down, you'll then need to load-up your private EOS wallet. Paste the address in, choose how many EOS coins you want to transfer over, and complete the transaction. All being well, the EOS casino should credit your account within a few minutes.
Step 4: Making a withdrawal
When you decide to withdraw your funds out, you will need to get the EOS casino to transfer them to your private EOS wallet. As EOS casinos allow you to remain anonymous, your wallet address will not be kept on file. Instead, you'll need to paste it in.
To do this, head over to the 'WITHDRAWAL' section of your chosen EOS casino account, and then choose how much you'd like to take out. Finally, paste the wallet address in and confirm the withdrawal. In most cases, the funds should hit your private EOS wallet in just a few minutes!
Our Recommended Bitcoin Casino 2020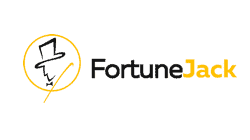 110% Welcome Bonus + 250 Free Spins!
100's of Bespoke Bitcoin Casino Games
Excellent Website and Usability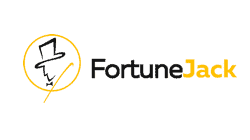 FAQs
Why don't EOS casinos offer bonuses?
Most EOS casino sites are small start-ups backed by developers with limited resources. This means that they do not have the financial clout to offer you a welcome bonus.
What is the best game to play at an EOS casino?
If you're in the table department, then you are best off sticking with blackjack, as this comes with a super-low house edge. However, video poker is even more competitive, with some titles coming out at just 0.5%.
How long do casinos take to credit EOS deposits?
In most cases, deposits will be credited as soon as the EOS network marks it as valid. As such, you shouldn't have to wait more than a couple of minutes to see the funds in your casino account.
Are EOS casinos regulated?
EOS casinos operate in an unregulated manner. This is much the same as other crypto-centric gambling platforms, as there is no legal requirement to hold a gaming license if the platform deals exclusively in cryptocurrency deposits and withdrawals.
Can I play progressive slot games with EOS
At the time of writing in 2020, no EOS casinos are offering progressive slot titles. If this is something you're looking for, you'll be best off exchanging your EOS coins for Bitcoin or Ethereum, and then joining a comprehensive platform like FortuneJack.