Looking to find a Canada forex broker that allows you to buy and sell currencies at the click of a button? If so, you'll be pleased to learn that there are heaps of platforms to choose from.
With that said, knowing which broker to sign up with is no easy feat – as you'll need to make considerations regarding regulation, fees, spreads, commissions, tradable currencies, leverage, and more.
To help you along the way, here we discuss the top five Canada forex brokers currently active in the space. If you prefer to do your own research prior to signing up, we've also listed some handy tips on how to find a broker on a DIY basis.
Our Recommended Canadian Forex Platform
If you're super-strapped for time and you simply want to start trading right now, we would suggest using the Canada forex broker listed below. Our top pick ticks most boxes – such as tight spreads, low commissions, dozens of tradable pairs, and heaps of supported payment methods. All you need to do is click on the link below, open an account, deposit funds – and you're good to go!
Top Forex Brokers Canada
We spent the required time researching and testing hundreds of individual forex brokers – all of which service Canadian traders. In order to get our top picks down to just five, we implemented a very strict set of criteria. This ensures that you are accustomed to the very best Canada forex trading platforms active in the online arena.
1. Forex.com - Industry-Leader in the Online Forex Space
As the name suggests, Forex.com is an online broker that specializes exclusively in forex. This includes more than 80 currency pairs across the majors, minors, and exotics. The broker is actually located in the US, albeit, it accepts traders from Canada. As is to be expected, the broker is regulated by a number of key US bodies -including FCM, RFED, CFTC and NFA.
You can get started with an account at Forex.com from just $50, and the platform accepts deposits via a debit/credit cards or bank wire. Fees are reasonably competitive too, with spreads on the majors starting at 1.2 pips. On the flip side, you will need to pay a $40 wire fee if withdrawing cash to a non-US bank account, and inactive accounts are charged $15 per month. Finally, the research department at Forex.com is highly rated, and you'll also have access to heaps of technical indicator tools.
Assets: Forex
Demo Account: Yes
Educational Material: Highly extensive forex research department and technical indicator tools
Fees: 1.2 pips on major pairs, $40 wire withdrawal fee, $15 monthly inactivity fee
Minimum deposit: $50
MT4/MT5: MT4
Regulation: US regulators such as FCM, RFED, CFTC, NFA
Payment methods: Credit/debit card, Bank wire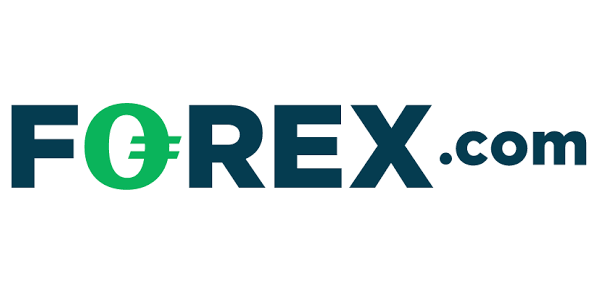 Spreads from just 1.2 pips
Regulated by US bodies
More than 90 pairs
$40 wire withdrawal fee
$15 monthly inactivity fee
2. AVATrade - Forex Broker with Multiple Regulatory Licenses
If you're looking to keep things as local as possible, AVATrade is powered by Friedberg Direct - a member of the Investment Industry Regulatory Organization of Canada (IIROC) and the Canadian Investor Protection Fund (CIPF). Moreover, the broker also holds licenses with regulators in Ireland, South Africa, Japan, and the British Virgin Irelands. AVATrade offers several options in the trading department - including full support for MT4 and MT5. The broker also offers a native mobile app that allows you to buy and sell currencies while on the move.
Fees are competitive, with spreads starting at just 0.9 pips. Deposits and withdrawals are free, and you can fund your account with a local bank wire or debit/credit card. We also like that AVATrade allows you to start trading from just $100, which is ideal if you only want to risk a small amount of money. On the flip side, the platform is weak in the research department, so you'll need to perform fundamental analysis externally.
Assets: Forex, thousands of CFDs, cryptocurrencies
Demo Account: Yes
Educational Material: No fundamental news or trading ideas, but trading calculator provided
Fees: 0.9 pips on most major pairs, no withdrawal fee, monthly inactivity fee
Minimum deposit: $100
MT4/MT5: Both
Special Features: Pricing alerts and notifications
Regulation: Licenses in Ireland, Japan, South Africa, British Virgin Islands
Payment methods: Credit/debit card, Bank wire
Spreads from just 0.9 pips
Multiple licenses
Both MT4 and MT5 supported
No research features
Does not offer 2FA login
Only 56 forex pairs supported
3. FXTM - Regulated Forex Broker with Heaps of Payment Methods
A lot of brokers in the Canada forex space will limit deposit methods to just debit/credit cards and bank wires. Although FXTM does support these payment options, the broker also permits deposits via popular e-wallet Skrill, as well as cryptocurrencies like Bitcoin. This is ideal if you like flexibility when it comes to getting money in and out of a broker.
In terms of the forex department itself, FXTM hosts heaps of pairs. This includes all major pairs and a number of minors/exotics. Most importantly, the platform allows you to trade at spreads of just 0.6 pips if you open an ECN account. Take note, ECN account do come with a minimum deposit of $500, so this might not be suitable if you're just looking to trade with small amounts.
Assets: Forex, cryptocurrencies, indices, commodities, CFD stocks
Demo Account: Yes
Educational Material: Educational videos, step-by-step trading tutorials, frequent analysis publications
Fees: Major spreads of 0.6 pips via ECN account, €30 withdrawal fee for non-EU bank wires, free e-wallet withdrawals
Minimum deposit: $500 on ECN accounts
MT4/MT5: Both
Payment methods: Credit/debit cards, Bank wire, Skrill, Neteller, Cryptocurrencies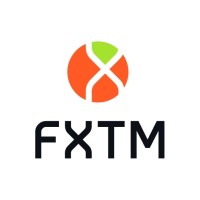 Spreads from 0.6 pips
Supports e-wallets
Reguated by FCA and CySEC
Fees charged on most withdrawal options
5. OANDA - Highly Rated Forex Broker With No Account Minimums
Oanda is a US-based broker that accepts Canadian traders. Founded in 1996, the platform has an excellent track record in the online brokerage space. Oanda is regulated by heaps of licensing bodies, including Canada's IIROC, the Retail Foreign Exchange Dealer (RFED) in the US, and the UK's FCA. Other licenses include ASIC (Australia), MAS (Singapore), and FAS (Japan) - making Oanda one of the most trusted brokers around.
The platform supports more than 71 individual currency pairs, which includes lots of minors and exotics denominated in CAD. Trading fees are relatively competitive at Oanda. For example, you can trade EUR/USD at 1.2 pips, and GBP/USD at 1.6 pips. Indices like the S&P can be traded at just 0.5 pips. When it comes to the payments department, Oanda supports debit/credit cards, Paypal, and bank transfers. There are no minimum deposit amounts, nor will you need to pay any fees to fund your account.
Assets: Forex, CFDs
Demo Account: Yes
Educational Material: Daily market analysis via MarketPulse
Fees: 1.1 pips on major pairs, no trading commissions
Minimum deposit: No minimums
MT4/MT5: MT4
Regulation: IIROC, RFED, FCA, MAS, FAS, ASIC
Payment methods: Credit/debit card, Bank wire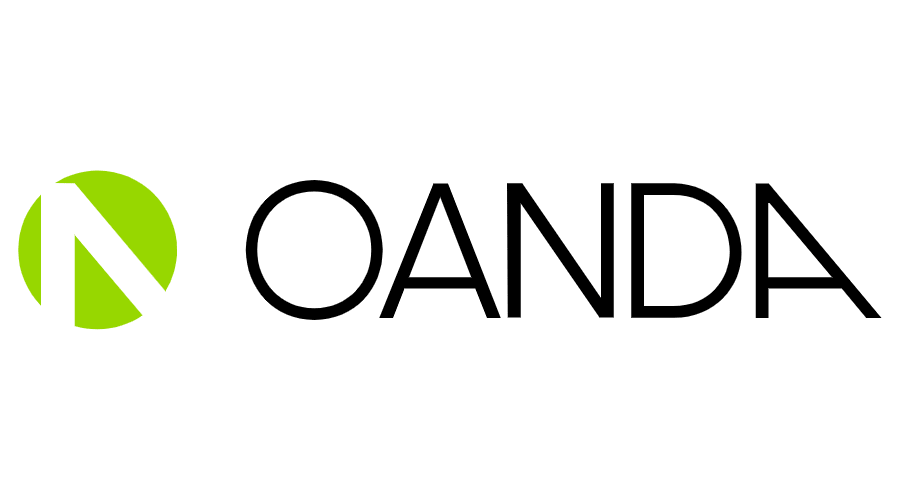 Highly competitive pricing model
The no minimum deposit and lot size make it friendliest to beginners
The first withdrawal is free regardless of the payment processor
The mobile app charting is quite poor and does not allow for alert creation
Little emphasis on news, research, and education
How to Choose a Forex Broker in Canada
While most of you will prefer to simply choose one of our recommended brokers and start trading straight away, some of you might want to perform your own research prior to taking the plunge. This is actually a good idea as it will allow you to be 100% sure that the forex broker is right for your needs. For example, while you might have found a broker that is regulated in Canada and supports Paypal, it won't be ideal if it doesn't host your preferred trading pair.
As such, below we have listed the most important factors that you need to look out for before choosing a forex broker in Canada.
The most important factor that you need to look out for is whether or not the Candian forex broker is regulated. More specifically, the broker needs to be regulated and authorized by a tier-one licensing body. If you want to keep things local, then this should be from Canada's IIROC. Other notable bodies include the UK's FCA, Australia's ASIC, and MAS in Singapore.
Have you thought about the type of currency pairs that you wish to buy and sell? If you're looking to trade the Canadian dollar, then you'll want to choose a platform that hosts heaps of minors. With that said, you should also look to see what exotic pairs are supported if you want to gain exposure to the emerging markets. Fortunately, brokers allow you to see what pairs are supported prior to joining.
You should also check to see what payment methods the broker supports. Most platforms will support debit/credit cards and bank wires, as well as e-wallets like Paypal. However, you also need to explore whether there is a minimum deposit amount in place, and if the broker charges fees to use a specific payment option.
Understanding how much your chosen broker is going to charge you to trade forex is also important. Firstly, look to see whether or not the platform charges trading commissions. If it does, this is usually on a variable-fee basis. For example, if the broker charges 1% and you trade $200, then you'll need to pay $2 in fees.
Don't forget, this is also applicable when you exit your trade. Regardless of whether or not a commission is charged, you will always need to pay a spread. This is the difference between the 'buy' and 'sell' price of a pair. Crucially, we would suggest sticking with Canada forex brokers that offer spreads of less than 1 pip.
Trading Tools and Research
You'll also want to ensure that the broker offers a comprehensive research department. This should include heaps of expert analysis, seminars, weekly trading tips, and fundamental news in real-time. For those of you with the ability to read charts, opt for a broker that offers heaps of advanced technical indicators.
Finally, you should also check to see what the customer support department is like. Firstly, explore what hours the support team works. Ideally, this should be on a 24/7 basis. Secondly, explore what support channels are available. At a minimum, this should cover live chat, telephone support, and email. The final icing on the cake is if the broker offers a local Canadian toll number.
Leverage at Canada Forex Brokers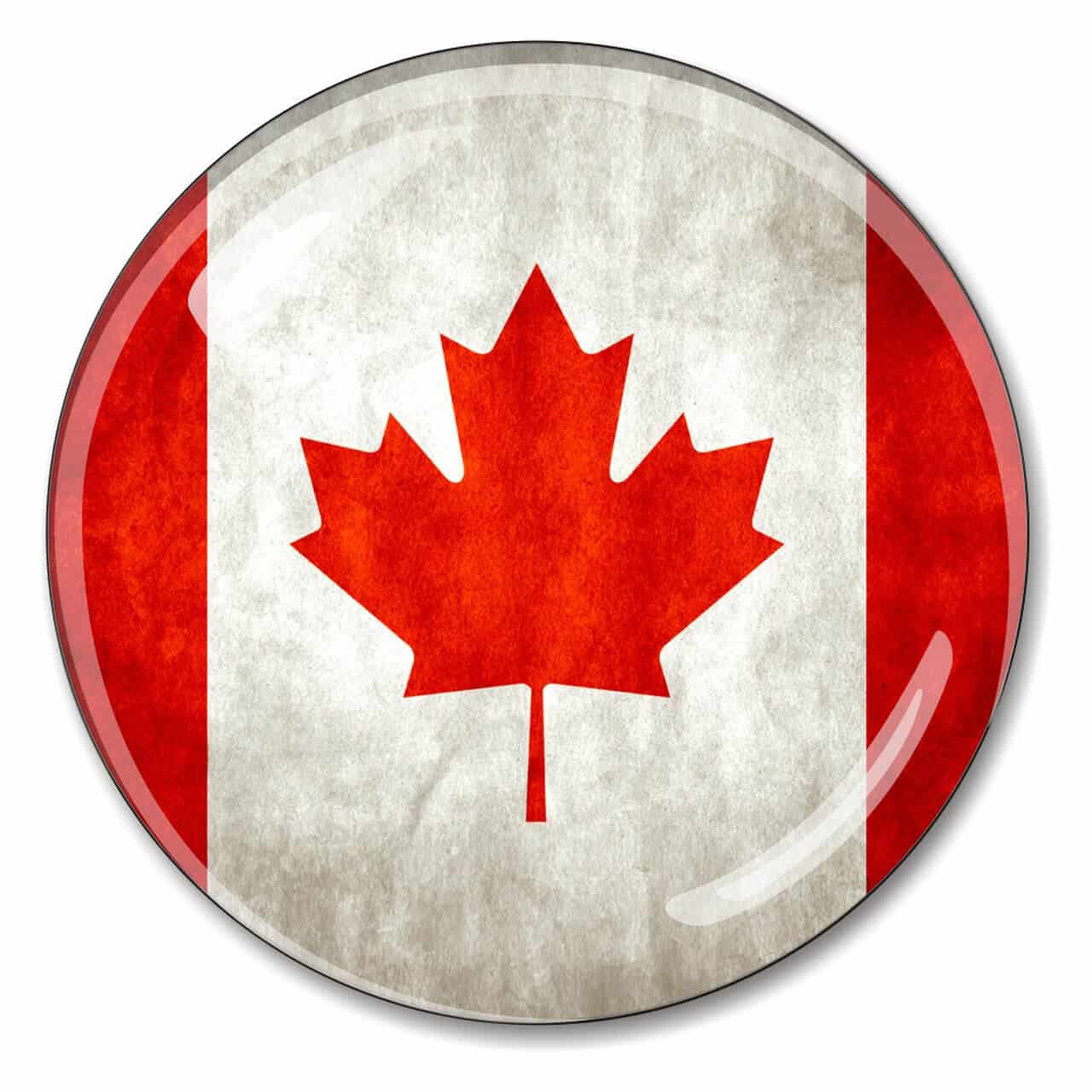 Have a slightly higher appetite for risk? If so, you'll be pleased to know that the IIROC – which is the regulatory body responsible for regulating Canadian brokers, allows retail traders to apply leverage of up to 50:1. With that being said, there is no guarantee that you will be able to obtain leverage to this amount, as the decision ultimately lies with the broker.
This is why you are required to answer some questions about your prior trading experience when opening a brokerage account. In other words, if the Candian broker feels that you are too inexperienced to handle leverage at levels of 50:1, you'll likely get a much lower limit. Moreover, limits will all-but-certainly be lower on minor and exotic pairs.
Conclusion
By reading our guide from start to finish, you should now have chosen a Canada forex broker that meets your needs. We've discussed our top five broker picks of 2020 – all of which meet our strict set of criteria. This includes low trading commissions, tight-spreads, heaps of regulatory licenses, and a good number of tradable currencies. Essentially, this allows you to start trading straight away, as all of our recommended brokers have been pre-vetted.
With that being said, it might be best to research a broker yourself to ensure it meets your trading requirements. We've outlined the many metrics that you need to look out for prior to choosing a new platform, so we hope you've read through them. Ultimately, just make sure that you are well versed in stop-loss orders before you risk your own funds. If you aren't, you will likely lose a lot more than you had hoped for.
FAQs
Are Canadian forex brokers safe?
All of the forex brokers listed on this page are regulated by tier-one licensing bodies. This even includes the Investment Industry Regulatory Organization of Canada (IIROC) - the body responsible for regulating Candian brokers. Take note, not all forex brokers in Canada are regulated, so be sure to check this.
What leverage limits do these brokers offer?
As per IIROC - retails traders based in Canada are capped to leverage limits of 50:1. However, your chosen broker might offer you less - especially if you're new to forex.
Should I join a commission-free FX broker?
Commission-free brokers remove the need to pay any variable-fees when trading forex online. However, you'll still need to pay a fee via the spread. If the spread is too high, avoiding commission isn't as attractive as it sounds.
What is the minimum deposit amount required in Canada to start trading forex?
Although most brokers in Canada require a minimum deposit of at least $100, a number of platforms do not have any account minimums at all.
What payment methods do Canadian brokers support?
At a minimum, brokers in Canada usually support a debit/credit card and bank wire. With that said, some brokers also support e-wallets like Paypal. Be sure to check this prior to joining a new broker!
Forex brokers by country