NEW YORK (InsideBitcoins) — A Wall Street icon just brought bitcoin into the big leagues. Intercontinental Exchange (NYSE: ICE), the leading global network of exchanges and clearing houses, announced today that its wholly-owned subsidiary, The New York Stock Exchange, is part of a record-setting $75 million investment in Coinbase, the high profile bitcoin wallet and trading platform.
"This marks the first time that financial institutions have made a major investment in a Bitcoin company."
Other investors in the Series C funding round include financial services leader USAA,  BBVA, the second largest bank in Spain, and Japanese telecom giant DoCoMo.
San Francisco-based Coinbase was established in 2012 and hosts over 2.1 million consumer wallets and serves 38,000 merchants.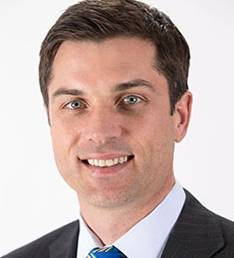 "With this investment, we are tapping into a new asset class by teaming up with a leading platform that is bringing transparency, security and confidence to an important growth market," said NYSE president Tom Farley. "We look forward to supporting Coinbase's growth utilizing our global distribution capabilities and market expertise."
"At its core, Bitcoin is a decentralized protocol that enables exchange of value among parties around the world, giving it the potential to alter the financial services landscape," said BBVA Ventures executive director Jay Reinemann. "By serving consumers, merchants and developers alike, Coinbase touches the most important aspects of that emerging ecosystem, giving it one of the best viewports into new developments and applications for the technology."
The New York Stock Exchange will work with Coinbase to bring additional transparency to bitcoin pricing. ICE is a leading provider of financial information and market data and has worked through its benchmark administration business to restore confidence and integrity in financial data.
In a blog post this morning, Coinbase said:
"Today we are pleased to announce that Coinbase has raised $75 million in Series C financing, the largest funding round to date for a Bitcoin company. This brings our total capital raised to $106 million.
"The round was led by DFJ Growth, with participation from our existing investors, including Andreessen Horowitz, Union Square Ventures, and Ribbit Capital.
"Three of the world's most respected financial institutions – The New York Stock Exchange, USAA, and BBVA – also invested in the round alongside personal investments from former Citigroup CEO Vikram Pandit and former Thomson Reuters CEO Tom Glocer. This marks the first time that financial institutions have made a major investment in a Bitcoin company."