Last Updated on
China's relationship with digital currencies cannot be defined as symbiotic. The Chinese government has cracked down on all its crypto establishments in recent years, throwing out companies like Binance and several crypto miners. In a surprising turn of events, the state media outlet Xinhua published an article on Bitcoin, hyping the currency.
A sound backing for Bitcoin?
On Sunday afternoon, Twitter users reported that the Chinese state media is hyping up Bitcoin in a recently published article. The news didn't have any effect on the price of Bitcoin but could have pepped up Chinese investors who are interested in the leading digital coin.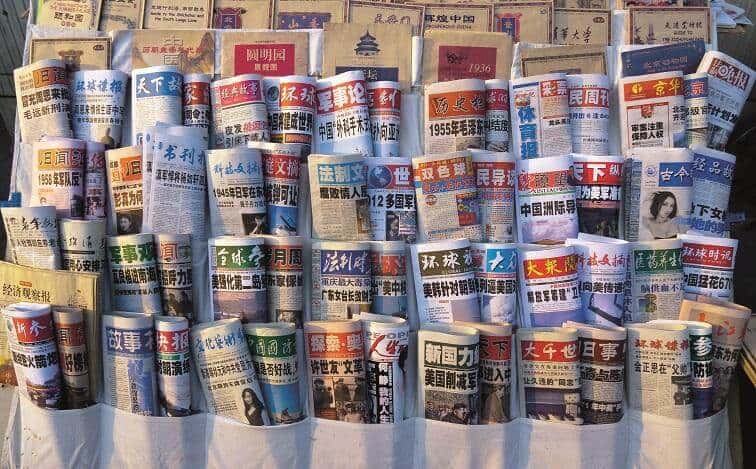 Xinhua's most recent edition had an article titled "Bitcoin: The First Successful Application of Blockchain Technology." The story provided a balanced outlook on the digital currency- far from the negative stance of the Chinese government. The story could be a green light for Chinese investors to reassessing their point of view on digital assets.
Sino Global Capital's Matthew Graham shared the full-page article in Xinhua which delves deep into blockchain technology, talking about mining and halving. It also called BTC a non-tangible currency. There is no record on Xinhua's circulation, which makes assessing the impact of the article very difficult. However, since it is a state-run service, the article could have reached several million people.
Is Chinese media pro-crypto?
This is not the first time that China's biggest corporations and media have spoken positively about Bitcoin. A Chinese bank called The Bank of China also published an article earlier this year, talking about the leading cryptocurrency. It talked about how Bitcoin functions, why it is a valuable asset and why its price is constantly going up.
Blockstream CSO Samson Mow provided a rough translation of the article. Note that the Bank of China is one of the four largest state-owned commercial banks in the country. It should not be confused with the People's Bank of China (PBoC), which is the country's central bank. The PBoC is reportedly developing a digital yuan which could be a stablecoin connected with their fiat currency.
The article provided a complete overview of Bitcoin's journey, too. It talked about Bitcoin Pizza and Warren Buffett's criticism of the digital currency. The article also detailed Bitcoin's price action and its limited supply. It is unclear what the Chinese authorities think about these articles.