Yesterday, Virgil Griffith, a U.S citizen, was arrested for violating the law on education related to blockchain technology. According to reports, Virgil violated the IEEPA acts by wrongfully traveling to North Korea to deliver a presentation on blockchain technology on how to avoid sanctions.
He went to North Korea with the knowledge that his action over there was against the law. Also, he traveled without taking appropriate permission from the government.  According to the US government, Mr. Griffith was fully aware of the repercussions of traveling to North Korea to expose them to blockchain technology, knowing well the country has been under severe monitor because of their nuclear weapon programs.
Mr. Griffith went against IEEPA's resolve to prevent North Korea from obtaining technology or information that will help the country promote its cause of developing nuclear weapons. It's even more worrisome that it's an American citizen that decided to aid the country's adversary.
Mr. Griffith was accused in April 2019, particularly for traveling to DPRK and presenting a seminar at the DPRK cryptocurrency conference. In this case, he knows such actions violate the sanctions placed on DPRK. Even so, Griffith did not at any time seek permission from OFAC to offer technology, services, or goods to the DPRK.
Mr. Griffith was also warned against his actions but refused to abide by the law. He allegedly went to North Korea, a United States' foe, and addressed his listeners how to evade sanctions with blockchain technology.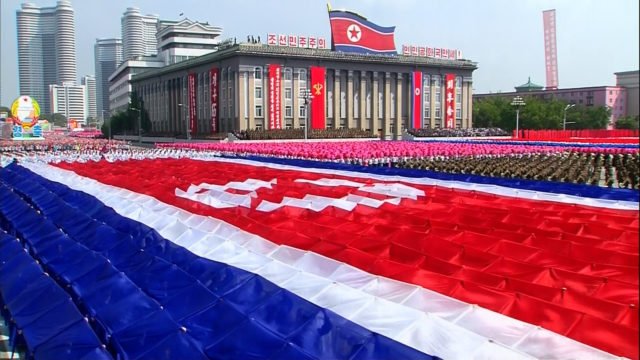 North Korea still under sanctions
IEEPA placed sanctions on North Korea because, according to the international organization, the Asian country poses a security threat to the world. The country is trying to gain access to the blockchain world by developing a cryptocurrency that can evade sanctions. The head of the crypto conference in DPRK, Cao de Benos, stated earlier that the country is in the early stages of developing a cryptocurrency that will work like Bitcoin.  He stated that they are still in the elementary stages of the process, and they don't have any plans to make the token a digital currency yet.
Griffith could get 20 Years in Prison
Mr. Griffith was charged yesterday after he was found guilty of violating the International Emergency Economic Powers Act (IEEPA).  Attorney Geoffrey Berman stated that Mr. Griffith is charged with a maximum prison sentence of 20 years.
If any US citizen has a genuine reason to export services, technology, or pass any information to DPRK, they must obtain a license from IEEPA to do so. But Mr. Griffith did not seek such a license. Griffith's case is severe because he has been previously denied permission to travel to North Korea, and the government gave him strong reasons for the denial.