With the new coronavirus pandemic, all it took was a day of bad weather in the Wisconsin Democratic primary to have grim images flood the internet. These images show US voters forced out in the hail and cold to enact their right to vote, doing so in the midst of a global pandemic. As one would imagine, the image brings up desires to push for a better way to vote, mainly ones doing so from home. However, the American Association for the Advancement of Science, or AAAS, warned that a safe way to do so has yet to be developed.
AAAS Considers Internet Voting Unsafe
On the 9th of April, 2020, the AAAS issued an open letter to Secretaries of State, Governors, and State Election Directors. Within it, the association's Center for Scientific Evidence in Public Issues warned against the use of internet voting within the elections. The warning stated that this method has yet to become a secure solution for voting in the US, and speculated that it wouldn't be for the foreseeable future.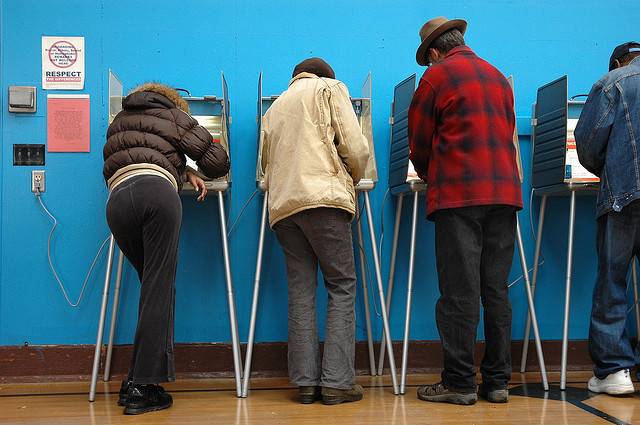 The AAAS classifies online voting to include anything like faxes, emails, or other web-based voting systems, with voting through mobile apps included. The association cited a study done in 2018 in regard to election security. Through this, the AAS highlights that the use of blockchain technology holds the potential to enact ballot manipulation, as well as uncounted votes. Furthermore, AAAS warns against overall violations of privacy.
AAAS Worried About Privacy Violations
AAAS explained that serious questions started to come up the moment a blockchain architecture gets used. This comes in regards to the contents stores, how the votes would ultimately be transferred to some durable paper records, as well as how the blockchain itself would be decrypted for public access. According to the AAAS, there is no technical or scientific evidence that would suggest an internet voting system would, or even could, address these concerns.
It should be prudent to note that Estonia doesn't seem to have an issue with this.
The use of paper ballots has become an outdated, slow process when compared to the world at large. However, there are fewer vulnerabilities to hostile online elements to tamper with the voting process. This is something that the US already has been struggling with.
Spurring New Innovations
As worries and concerns rise about how the 2020 election will take place amid a pandemic of unprecedented proportions, talks are already underway over what should be done next. According to the AAAS, one of those options that shouldn't be considered is blockchain.