Although Bitcoin was first launched in 2009, global interest in the digital currency is only just taking off. Those that were fortunate enough to buy Bitcoin in its first few years are now potentially sitting on millions of dollars worth of coins. With that said, it's not too late to jump on the bandwagon if you want to get some Bitcoin of your own.
In this article, we show you how to get Bitcoin in 2020 through 7 tried and tested cost-effective methods.
Easiest method to get bitcoin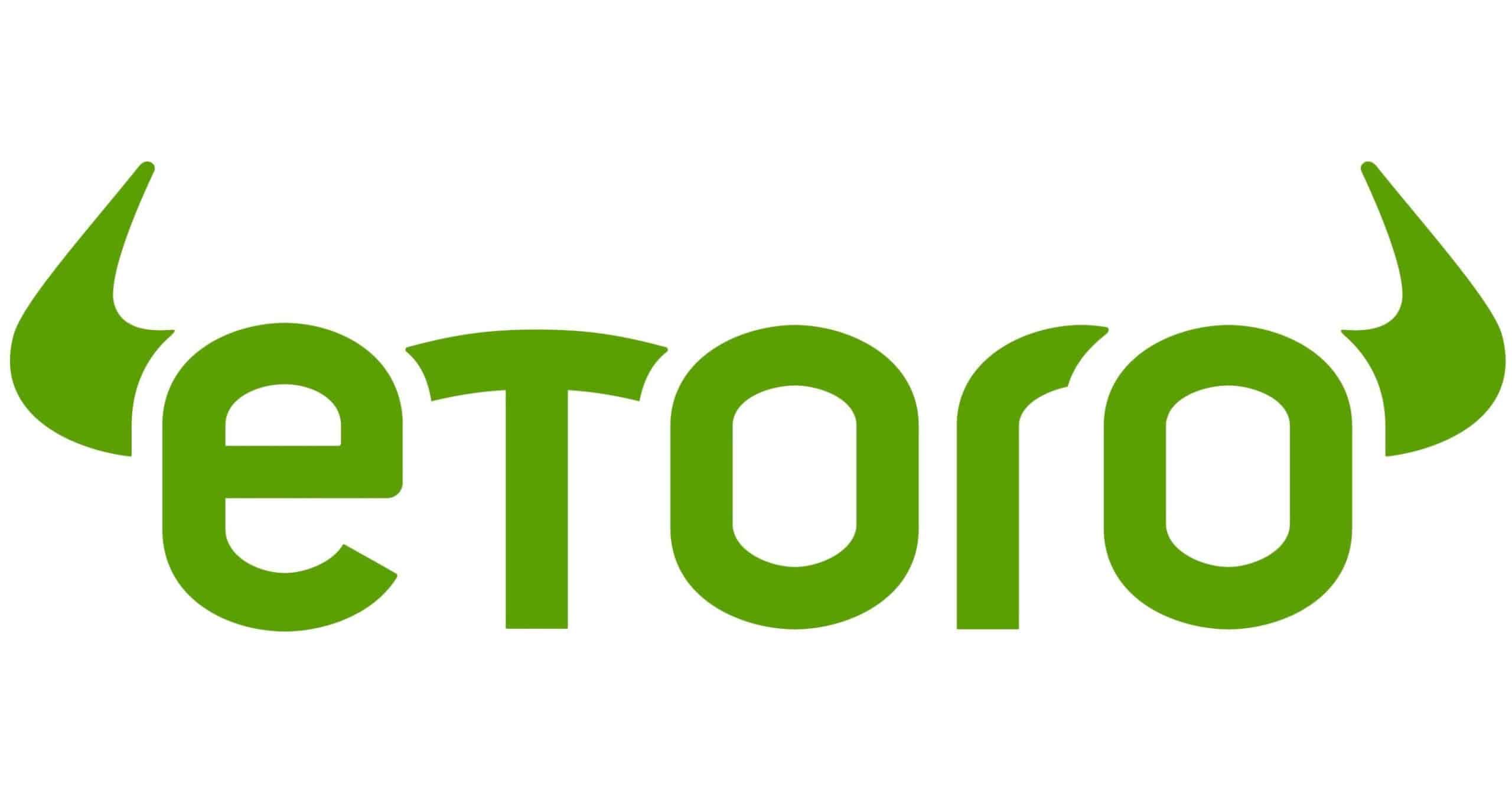 Buy, sell, trade and store BTC on the eToro platform
Get bitcoin in under 5 minutes
Low trading fees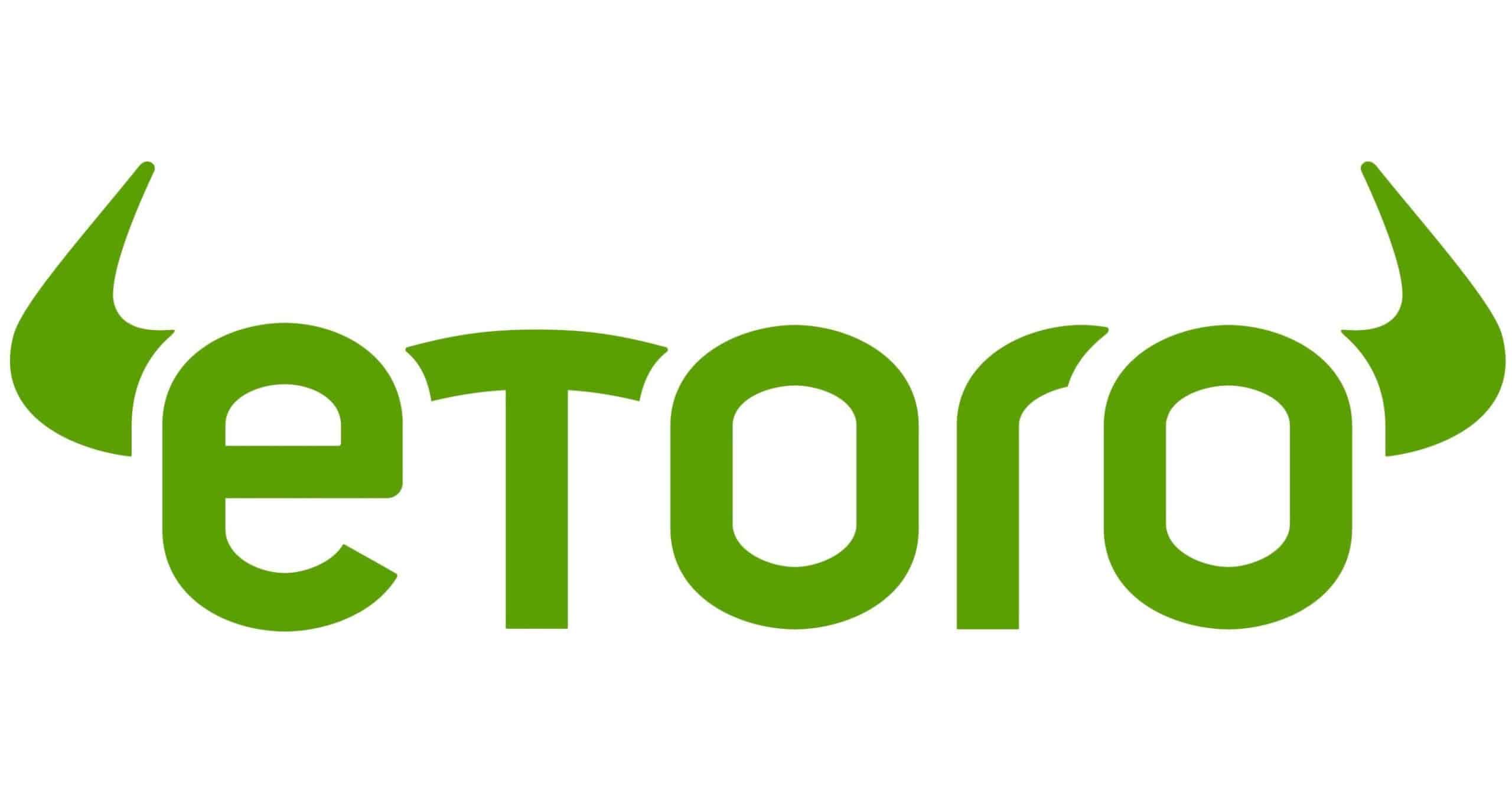 Method 1: Get Bitcoin through a bitcoin broker
The easiest way to invest in Bitcoin is to go through an online brokerage site that specializes in cryptocurrencies. At the forefront of this is eToro. eToro is a well-regulated broker that allows you to buy Bitcoin and 15 other cryptos with an everyday payment method – such as a debit/credit card, e-wallet, or local bank transfer. The entire process of opening your account, verification and purchase takes less than 5 minutes and this broker does not charge any trading fees or commissions.
eToro is open to both U.S. and UK customers as well as a number of countries around the world and counts with over 6 million users worldwide. It is also regulated by the CySEC, FCA and ASIC, making it a safer choice than unregulated exchanges like Binance.
As a side note, although you will own the Bitcoin 100% outright at eToro, the online platform does not allow you to withdraw your coins out to a Bitcoin wallet (you'll need to use a cryptocurrency exchange for this). As such, this particular option is perfect if you are looking to buy and store Bitcoin with a regulated broker and thus – not worry about having your coins hacked by an external bad actor.
Step 1: Open an Account With eToro
To get the ball rolling, open an account by clicking here. You will need to provide some personal information, such as your:
First and last name
Home address
Nationality
Date of birth
Contact details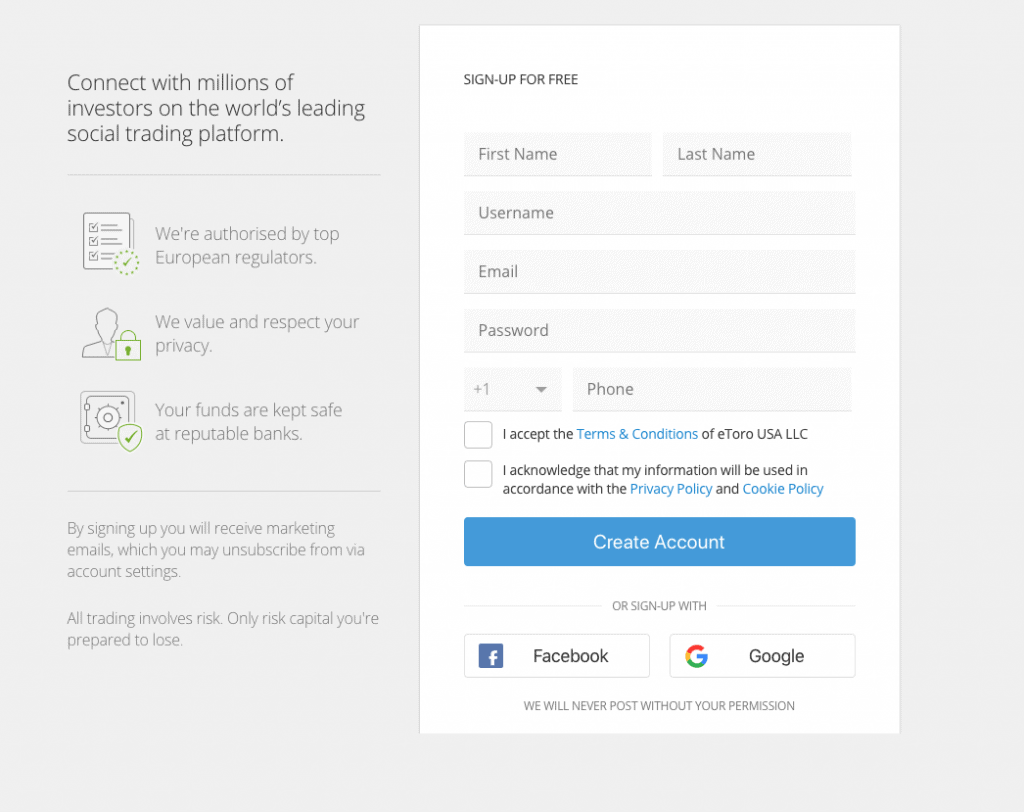 Make sure the information that you enter is accurate, as you'll need to verify it in the next section.
Step 2: Verify Your Identity
As eToro is a regulated broker, it must comply with domestic and regional anti-money laundering laws. As such, you'll need to verify your identity.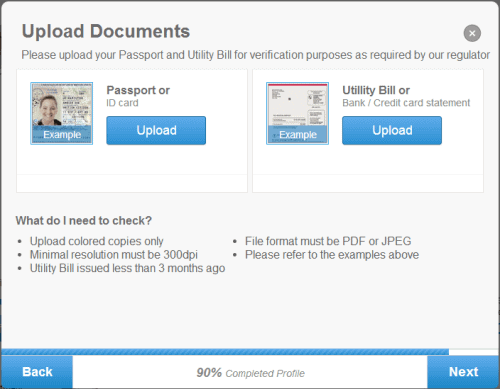 The process takes 2 minutes, and simply requires you to upload a copy of your government-issued ID. This can be a passport or driver's license – and in some cases, a national ID card.
Step 3: Deposit Funds
You are going to be buying Bitcoin with real-world money, so now you will need to deposit some funds. The good news is that eToro offers heaps of payment methods, which includes:
Debit/Credit Cards
PayPal
Skrill
Neteller
Local Bank Transfers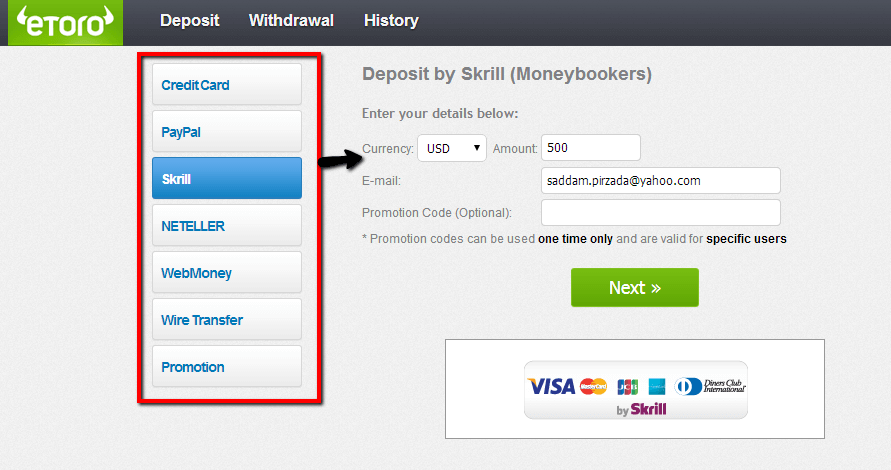 Not only are deposits instant (apart from bank wires), but they are also free.
Step 4: Get Bitcoin
Now that you have funded your newly created eToro account, you can now proceed to buy your first ever Bitcoin. Look out for the 'Top Markets' section at the top of the page, and then click on 'Cryptocurrencies'. You will then be able to see the full list of digital currencies that you can buy and sell at eToro. Click on 'Bitcoin' to be taken to the main trading page for the coin.
Here's where you need to make sure you do things correctly, as you now need to set up a Bitcoin buy order.
Firstly, enter the amount that you wish to buy in US dollars
Next, make sure that leverage is set to 1x (if you apply leverage you will be buying a CFD)
Choose a stop-loss amount if you want to exit your trade if Bitcoin goes down by a certain percentage
Choose a take-profit amount if you want to exit your trade if Bitcoin goes up by a certain percentage
Choose an entry price, or simply take the next available price to execute the order immediately
Confirm the trade to buy Bitcoin
The coins will be stored in your eToro account, so you don't need to do anything else until you decide to sell (or your stop-loss/take-profit order is activated)
Pros and cons of using a broker to get Bitcoin
Pros
Get bitcoin quickly within less than 5 minutes
Use an everyday payment method
Choosing a regulated platform will provide fund protection
No need to store the coins yourself
Cons
Inability to withdraw your Bitcoin to a private wallet in some cases
Spreads are often higher than on exchanges
Method 2:  Acquire Bitcoins from another individual or via a peer-to-peer marketplace
The next option available to you is to get the bitcoins from somebody else in person. This is ideal if you know somebody who is holding Bitcoin and wishes to offload their coins, as you will benefit from a direct sale.
Not only does this mean that you won't need to pay any fees or commissions, but you might be able to negotiate a better price. If you don't know anyone selling Bitcoin, you can also use a peer-to-peer platform like LocalBitcoins.
This online platform is a marketplace for buyers and sellers of Bitcoin. You can filter the marketplace by your country of residence to find a local seller. Each seller will list the amount of Bitcoin they have for sale, what price they want to charge, and what payment methods they accept.
For example,
You find a seller located in your country that accepts a local bank transfer
You enter the amount you wish to buy and the order is sent to the seller
The seller sends you their local bank account number, so you transfer the funds
The coins are held in escrow by LocalBitcoins, meaning that the seller will release them once they receive payment
The coins are then released to you so you can withdraw them to your private wallet
Pros and cons of using a bitcoin peer-to-peer marketplace
Pros
Safe for both sellers and buyers
Range of local payment methods supported
Fees are low
Ability to withdraw your Bitcoins to a private wallet
Cons
Some sellers can be slow to confirm the payment
You might need to pay a premium on certain payment methods (like PayPal)
Method 3: Use a Bitcoin ATM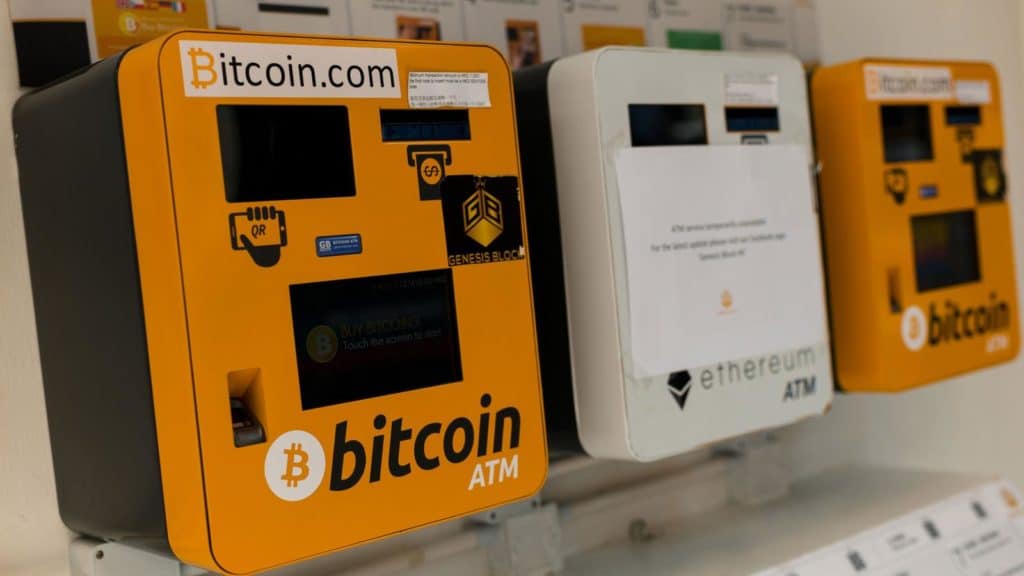 If you're looking to acquire Bitcoin with cold-hard cash, you can also consider Bitcoin ATMs. If you have a Bitcoin ATM near you, all you need to do is:
Enter the amount of Bitcoin that you want to buy
The machine will tell you how many Bitcoins you will get for your stated amount
Insert the cash into the ATM
The ATM will either print a wallet barcode, and transfer the coins directly to your wallet
Pros and cons of using a Bitcoin ATM
Pros
Easy and quick way to get Bitcoin
Instantly receive your Bitcoin via a printed barcode or directly into your wallet
Thousands of Bitcoin ATMs located around the world
Cons
Super-high fees
You need to understand how private wallets work
Method 4: Get Bitcoin for selling your old electronics
Cryptocurrency enthusiasts will often argue that Bitcoin is all-but-certain to play a role in the future of money. With that being said, it's now possible to sell products online in exchange for Bitcoin. For example, if you've got a few bits and pieces lying around the house that you wish to sell, you can use a specialist Bitcoin marketplace such as Glyde, which operates in a similar nature to eBay.
All you will need to do is list your item for sale, ship the goods and get paid in Bitcoins.
Pros and cons of using Bitcoin marketplaces
Pros
No need to risk your own money buying Bitcoin
Sell things online that you no longer need in exchange for Bitcoin
Avoid all fees and commissions
Cons
Difficult to find buyers that have the means to pay in Bitcoin
Method 5: Get paid in Bitcoin
If you have a skill that you can sell online (like writing, programming, web development, etc.), then why not ask your client to pay you in Bitcoin? In fact, there are a number of online job marketplaces that specialize exclusively in cryptocurrencies.
As such, any tasks that you perform for your client will be remunerated in Bitcoin (or an alternative digital currency). Take note, as Bitcoin is a decentralized currency, there is always the risk that a client might not pay you what they owe. As such, stick with job websites that offer an escrow service.
Pros and cons of getting paid in Bitcoin
Pros
Offer your skills to clients online in exchange for Bitcoin
Lots of crypto-specialist job marketplaces online
Avoid all fees and commissions
No requirement to spend your own money
Cons
There is always the risk that a client won't pay you
Method 6: Completing tasks and surveys and get free Bitcoin
There are a number of ways to get free Bitcoin without possessing any high-level skills. This includes the likes of Bitcoin faucets, earning Bitcoin by playing games, and completing basic data entry tasks online.
Check out the following ways to earn Bitcoin for FREE.
Bitcoin faucets
Although less prevalent than they once were (due to the fact that Bitcoin is now worth thousands of dollars), a number of Bitcoin faucet websites are still in operation. In a nutshell, the faucet will release a tiny amount of Bitcoin to members of the site for FREE.
Don't get too excited, as the amounts are worth a few cents at best. With that said, they might be worth considerably more in the future if and when Bitcoin reaches its full potential!
Playing games
With millions of apps now active in the Google Play and Apple stores, competition between gaming developers has never been stronger. As such, developers are required to reward users for trying there games, with the hope that it will push their app up the ranking ladder.
One such method is to offer FREE Bitcoin to those that reach certain levels of the game. Once again, the amount on offer will be minute, albeit, it's FREE!
Completing tasks and surveys
If you've got a bit of spare time on your hands, why not complete some tasks on websites to earn Bitcoin? The tasks could be anything from completing Captcha puzzles to data entry. Either way, the tasks will be super-easy, so you don't need any skills or experience to do it.
Pros and cons of getting Bitcoin for free
Pros
Complete basic tasks in exchange for Bitcoin
No skills or experience needed
Play newly released games in exchange for Bitcoin
No requirement to spend your own money
Cons
The amount of FREE Bitcoin on offer is going to be worth a few cents at best
Very time-consuming
Method 7: Bitcoin mining
The final option available to you in your quest to get Bitcoin is that of mining. For those unaware, miners are responsible for confirming Bitcoin transactions, as well as keeping the underlying network secure. You don't need to have any skills per-say, as everything is automated.
With that said, what you will need is a specialist hardware device that can cost hundreds, if not thousands of dollars. Moreover, you will also need to consume heaps of electricity to keep your hard operational 24/7. The main workaround to this is to join a Bitcoin mining pool, which will cost you significantly less than mining on a DIY basis.
Pros and Cons of bitcoin mining
Pros
Earn Bitcoin block rewards in exchange for confirming transactions
No prior skills or experience need
Join a Bitcoin mining pool to keep costs down
Earn passive income
Cons
The costs of Bitcoin mining hardware are now in the thousands of dollars
No guarantee that you will make money
If mining on a DIY basis your electricity costs will go through the roof
Conclusion
If you've read our guide on how to get Bitcoin from start to finish, you should now have a firm grasp of the many different purchasing methods available to you. As we noted, the easiest way is to use an online broker like eToro and pay for your Bitcoin with a debit/credit card or e-wallet.
However, if you're not too keen on risking your own funds, we've also given you some handy tips on how to get Bitcoin by earning it, or selling goods online in exchange for the digital currency.
Ultimately, if you opt against using an online broker to get Bitcoin, just make sure that you know the ins and outs of how private wallets work – as you will be personally responsible for keeping your Bitcoin safe!
Easiest method to get bitcoin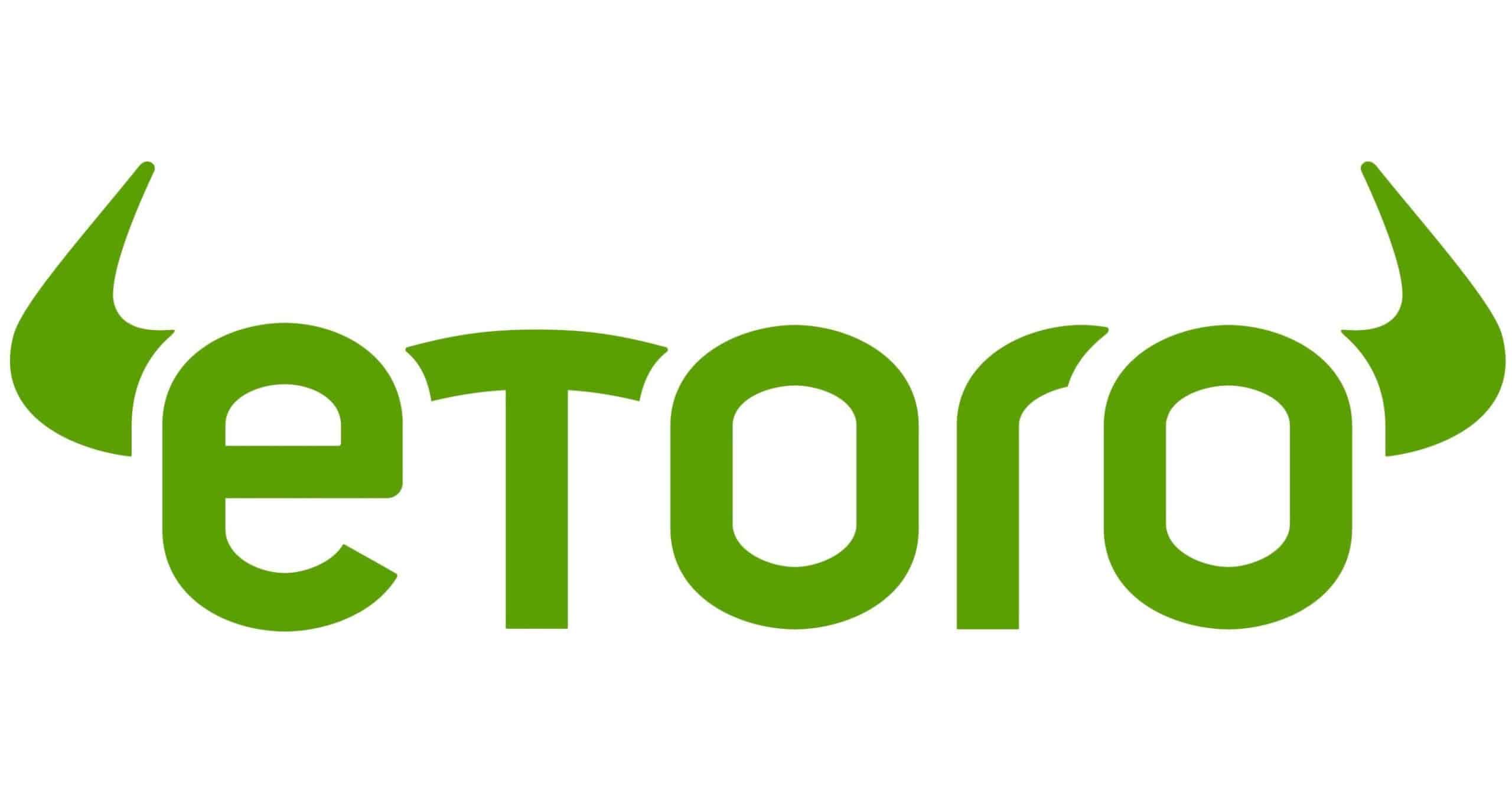 Buy, sell, trade and store BTC on the eToro platform
Get bitcoin in under 5 minutes
Low trading fees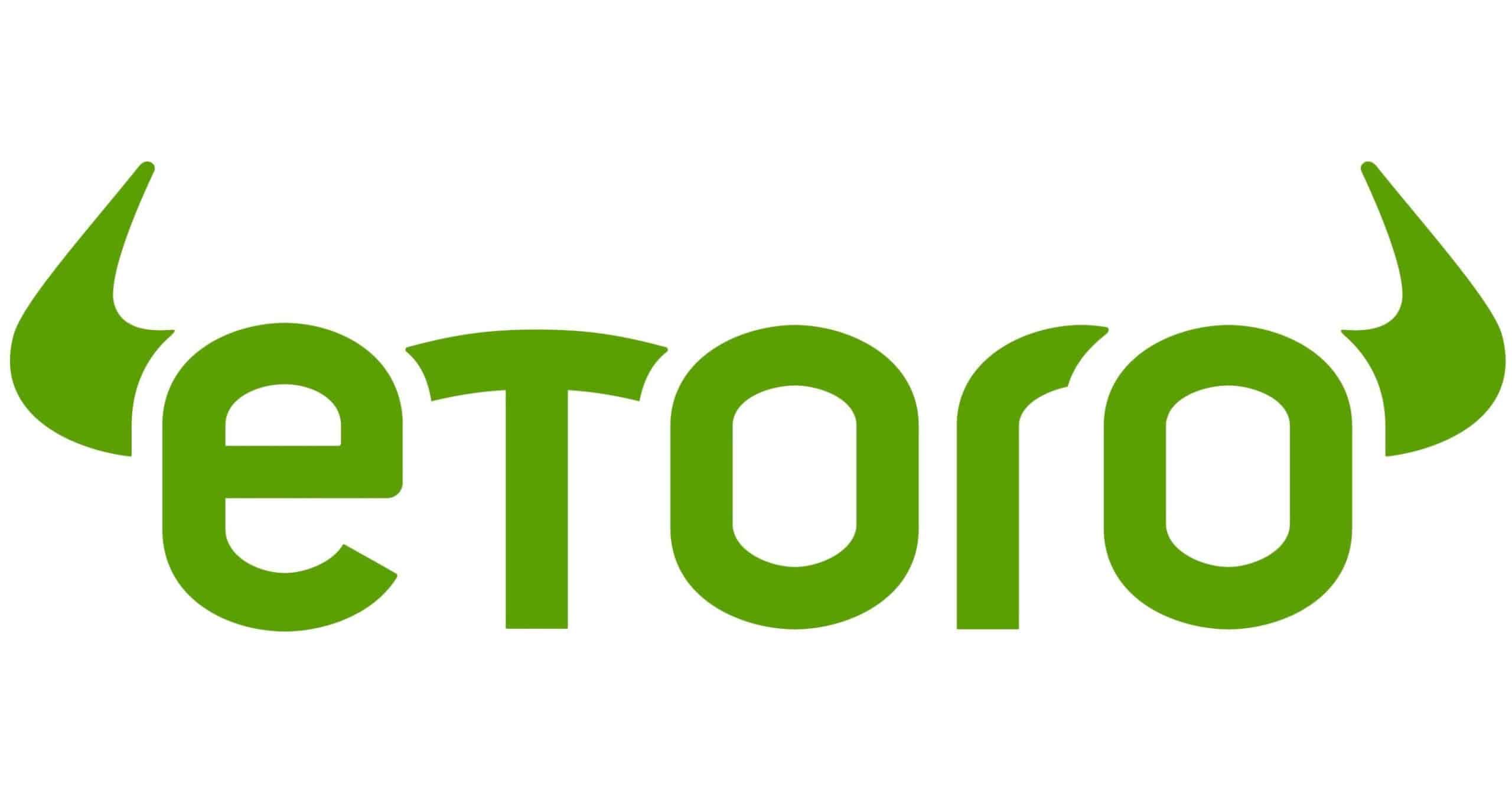 FAQs
What is the easiest way to get Bitcoin?
The easiest way to get Bitcoin is to use a specialist online broker. You'll be able to register an account in minutes, and deposit funds with an everyday payment methods like a debit/credit card or e-wallet.
How can I get Bitcoin anonymously?
If you want to buy Bitcoin anonymously, some Bitcoin ATMs allow you to make a purchase without supplying any ID..
How can I get Bitcoin for free?
Bitcoin is now a multi-billion dollar asset class, so obtaining it for free is no easy feat. With that said, you can still earna small amount of Bitcoin for free by using an online faucet, or playing newly created app-based games.
How do I sell my Bitcoin?
This depends on how you bought it. If you purchased Bitcoin from an online broker, you can simply sell it back to the broker. If you are holding your Bitcoin in a private wallet, you will need to sell it at a cryptocurrency exchange.
How do I get paid in Bitcoin?
There are now a number of online job marketplaces that specialize exclusively in cryptocurrency payments. As such, if you've got a skill that you can market online, why not get paid in Bitcoin!?