There is something wrong with the API
Litecoin LTC is definitely one of the old guard in cryptocurrency. And when we say "Cryptocurrency", we mean "cryptocurrency", not any of these second, third, or fourth generation utility tokens like Ethereum, NEO, or Quant. Litecoin LTC is digital cash, just like Bitcoin. In fact, Litecoin got its start as a hard fork of Bitcoin. For most of its life, Litecoin has functioned as a kind of digital sandbox for Bitcoin development. Ideas that might later be used to improve upon the Bitcoin software were first tested on Litecoin.
This turned Litecoin into a very strong cryptocurrency option in its own right. But we're getting ahead of ourselves. We'll quickly tell the Litecoin price story below, and then make Litecoin predictions for the coming years. Will Litecoin worth shoot up in value or collapse beneath all of its industry competition. We don't know for sure, but we'll let you know our most fair and educated Litecoin prediction.
Why Litecoin LTC Prices Rise and Fall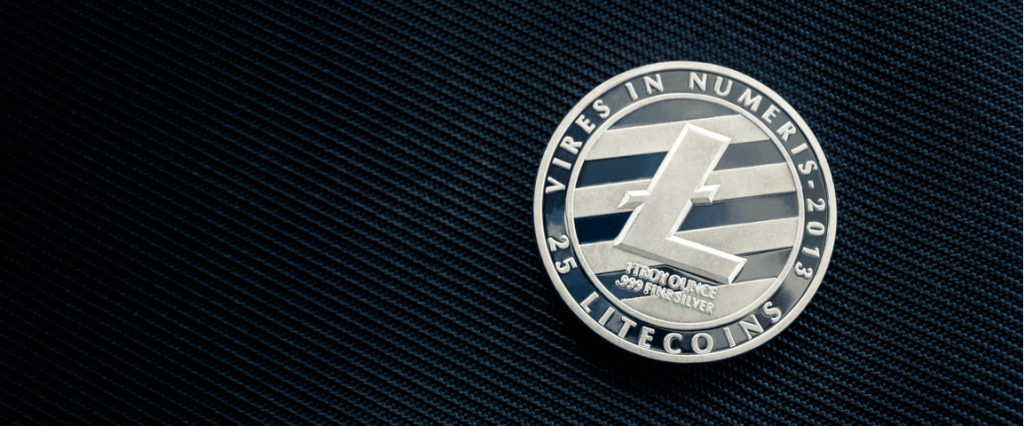 As anyone who understands cryptocurrency knows, Litecoin prices rise and fall based on the laws of supply and demand. Cryptocurrency investors buy Litecoin today for all kinds of reasons, but they only pay for it what they think it's worth. If people were to all agree at once that Litecoin was worth only $2, Litecoin prices would collapse the world over, because no one would be willing to pay anything higher. However, investors around the world tacitly agree that Litecoin has value, so they're willing to pay around $41 for it (mid-February 2019 prices) and many also store their digital coins in Litecoin wallets until the price increases and they can sell them for profit.
Litecoin's value comes from its usefulness as a digital currency. As one of the first major alternative cryptocurrencies, which is now available on most best trading sites on the market, Litecoin got a head start on the competition that would evolve years after its inception. As a result, thousands of retailers around the world accept Litecoin as money, along with Bitcoin, Ethereum, and maybe a few others. This alone assures that Litecoin has inherent value, but there are other factors that determine just how much value investors believe it has at any given moment.
Litecoin value may be well known, but it has a difficult job in making itself stand out among its contemporaries. Why wouldn't someone just use Bitcoin or Dash instead of Litecoin? What makes Litecoin unique? These are the questions that Litecoin investors ask themselves. The more investors who believe in Litecoin, based on the way they answer these questions, the higher Litecoin prices go. It's as simple as that. So how do we answer these important questions about Litecoin?
Litecoin Historical Prices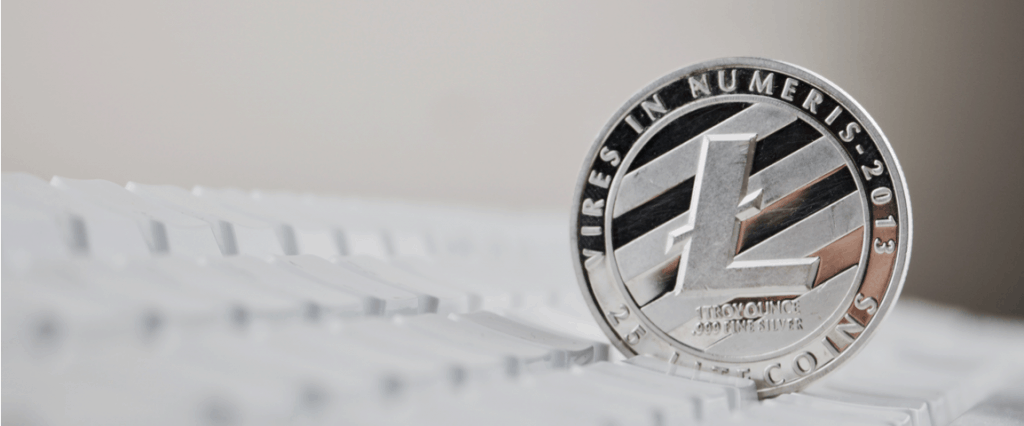 Litecoin's price history is a bit of a roller coaster. This is a cryptocurrency that was first mined all the way back in 2011, just 2 years after Bitcoin was launched. In its early days, and for several years thereafter, Litecoin prices were measured in pennies. At the time, this was still a very experimental idea/technology, that pretty much nobody in the mainstream understood, or had even heard of.
By the time Coin Market Cap started tracking Litecoin prices in 2013, industry watchers had caught on to Litecoin's potential, and Litecoin prices had been driven up to $4.30. Litecoin reached a major milestone in late 2013 when prices rose higher than $10 for the very first time, momentarily peaking above LTC $50!
This Litecoin price point didn't last, and prices quickly crashed. By the last days of 2013, Litecoin was trading for around $25. But prices didn't stop falling there. Litecoin dipped back below $10 for most of 2014, and almost hit $1 in 2015. This was the lowest price Litecoin had ever registered since it started to be widely traded, and some thought that Charlie Lee's brainchild was doomed to irrelevance.
Then Coinbase announced that it would be adding support for Litecoin. Coinbase was the biggest Bitcoin exchange in the world, and Litecoin was going to be its second supported currency! The markets didn't react immediately, but when the Litecoin price started to rise, it went on quite the tear.
By the end of 2017, the cryptocurrency markets were in white hot hysteria. People were saying that Bitcoin was going to hit $1 million in another year, and it seemed like it was impossible not to make money, no matter what coin you were invested in. Litecoin investors definitely benefited from this upward pressure, and Litecoin prices peaked at almost $400 in December 2017.
Unfortunately for Litecoin holders, this price did not stick. From here on out, Litecoin prices were a rollercoaster to the bottom. LTC prices would freefall toward $100, then recover almost to $300, then collapse again. Various traders made and lost a great deal of money during these fluctuations, depending upon when they bought and sold. But as of today, Litecoin is sitting at almost 10% of its all-time high price. Will Litecoin rise from the ashes? Stay tuned for our Litecoin LTC price predictions for this year, and years to come.
Litecoin LTC Future Price Predictions
We haven't actually made any comment so far about our opinion of Litecoin's quality. Is this a good cryptocurrency? Does it hold up in 2019 just as it did when it was launched 8 years ago? We're sorry to say, we have some doubts about what Litecoin brings to the table in 2019, but we're not ready to discount this cryptocurrency fully, at least just yet. Here are our Litecoin price predictions for the upcoming years.
Litecoin Prices in 2019
Litecoin is in an interesting place in 2019. On the one hand, it has been demonstrated by others that Litecoin doesn't have much funding left, having spent it away on development in the months and years gone by. Without money to spend, Litecoin development will slow to a crawl, and that's exactly what we see from Litecoin's Github activity.
Litecoin has had only two commits submitted to Github since September of 2017. That's virtually nothing. To its credit, Litecoin works just fine as it is, without further development. And this has been enough to carry it into the new Spend App, which makes Litecoin available to spend at 40 million retailers around the world. We think that whether or not Litecoin gets technical updates, it will survive, and maybe even thrive, for the rest of Litecoin. After all, Dogecoin hasn't received an update in many months, either, and it's doing just fine.
Litecoin gets a pass for now. If crypto markets recover, Litecoin will be one of the main beneficiaries, and LTC investors will see their bags swell in value. By year's end 2019, Litecoin prices will be at…
$100 per LTC.
Litecoin Prices in 2020
By 2020, we expect Litecoin to be showing its age. If the crypto markets recover, there are ways in which this will not actually be a good thing for Litecoin. Litecoin is fast and affordable to use specifically because not a lot of people use it. If traffic increases 10-fold, expect the Litecoin network to start to slow down just like Bitcoin did at peak trading volume in 2017.
In a situation like this, people would start to realize that Litecoin was a perfect technology for 2015, but that it doesn't bear up to the new competition's standard in 2020. With many new cryptocurrencies, some of which use new methods for security and consensus, Litecoin will be a dinosaur in 2020 markets. However, it might still be experiencing better prices because of greater buying volume in the wider market. We expect Litecoin's price at the end of 2020 to be…
$100 per LTC.
Litecoin Prices in 2021 and Beyond
That's right. We don't think Litecoin is a terrible cryptocurrency, but we don't think it's going to improve upon what it already does well in the years to come. All of that new attention will go to newer cryptocurrencies, or Bitcoin BTC, and Litecoin will be left in the dust. Of course, the enterprising Charlie Lee could find new funding and could modernize his aging cryptocurrency, but we don't see that happening. By year's end 2021, Litecoin prices will have fallen to…
$20 per LTC.
Litecoin isn't a bad cryptocurrency, but it is an old one. Without finding new ways to infuse this aging technology with modern blockchain methods, Litecoin will fade into obsolescence. That might night happen in the next month. That might not happen in the next year. In fact, Litecoin may be able to gain momentum simply with partnerships and novel applications. But Litecoin itself will not improve, and it will not be able to meet the needs of a new bull market that blows past 2017's all-time highs. We can't predict the future, and things might not turn out just like this for Litecoin, but we wouldn't bet on LTC for a mid-to-long range crypto pick.
A-Z of Crypto Pages