There is something wrong with the API
Bitcoin Cash prices are a very interesting subject. Bitcoin Cash BCH has had a tumultuous history from the very beginning, and we don't see this changing anytime soon. The would-be usurper to Bitcoin's throne still holds a place in the market, but it doesn't command the respect it did when it first appeared. We tend to like the reasons (at least the public ones) for which Bitcoin Cash was created, but those don't seem to hold the weight they once did. To be frank, we don't understand Bitcoin Cash's claim to relevancy at this point in 2019. Let's take a closer look at why.
First things first, Bitcoin Cash came out of a disagreement from the very heart of the Bitcoin community. Bitcoin BTC was pretty much broken – excruciatingly slow (transactions could go unconfirmed for days at a time) and expensive (fees of $50 or more were not uncommon). How could things go on like this?
There were several different community groups who rallied behind one solution or other. For some, bigger blocks were the answer; they could hold more transactions which would speed things up and lower costs. For others, this would be a betrayal of Bitcoin's core integrity, and Bitcoin would be better off depending upon developing secondary solutions, like Segregated Witness and The Lightning Network.
You could say that group #2 won this argument, but that's only because group #1 splintered off from Bitcoin as Bitcoin Cash. The schism was formalized on August 1, 2017, when Bitcoin Cash forked away from Bitcoin, a new implementation of the Bitcoin Core code with bigger blocks and a few other technical doodads. At the time, any trading expert would have recommended to buy Bitcoin Cash.
At its genesis, Bitcoin Cash really was a better solution than Bitcoin. We might endure some slings and arrows from commenters for saying so, but it's true. Bitcoin Cash was fast and cheap at the beginning. Sure, this might have been because so many fewer people were using it, but it was also due to Bitcoin Cash's better ability to absorb traffic.
It even seemed for a moment like Bitcoin Cash would steal Bitcoin's hash power, sending Bitcoin into a death spiral. This very nearly happened in late 2017, but Bitcoin eventually recovered and Bitcoin Cash solidified itself as one of the major second-tier cryptocurrencies, along with the likes of Litecoin and DASH.
Then Bitcoin BTC…got better. Segregated Witness had some effect, the Lightning Network grew, and issues like Coinbase batch orders removed a hell of a lot of spam from the beleaguered network. Bitcoin wasn't, and isn't, perfect, by any means, but Bitcoin Cash was no longer that much better than Bitcoin itself.
That's pretty much where we are today, except Bitcoin Cash just suffered a major schism of its own, where the Craig Wright-led Bitcoin Cash SV split off from the Roger Ver-led Bitcoin Cash BCH. The two dying juggernauts warred for some days, before Bitcoin Cash SV wilted (and deservedly so). Still, Bitcoin Cash has yet to reabsorb the value lost to SV, and is trading at its lowest point ever. Let that one sink in.
Why Bitcoin Cash Prices Rise and Fall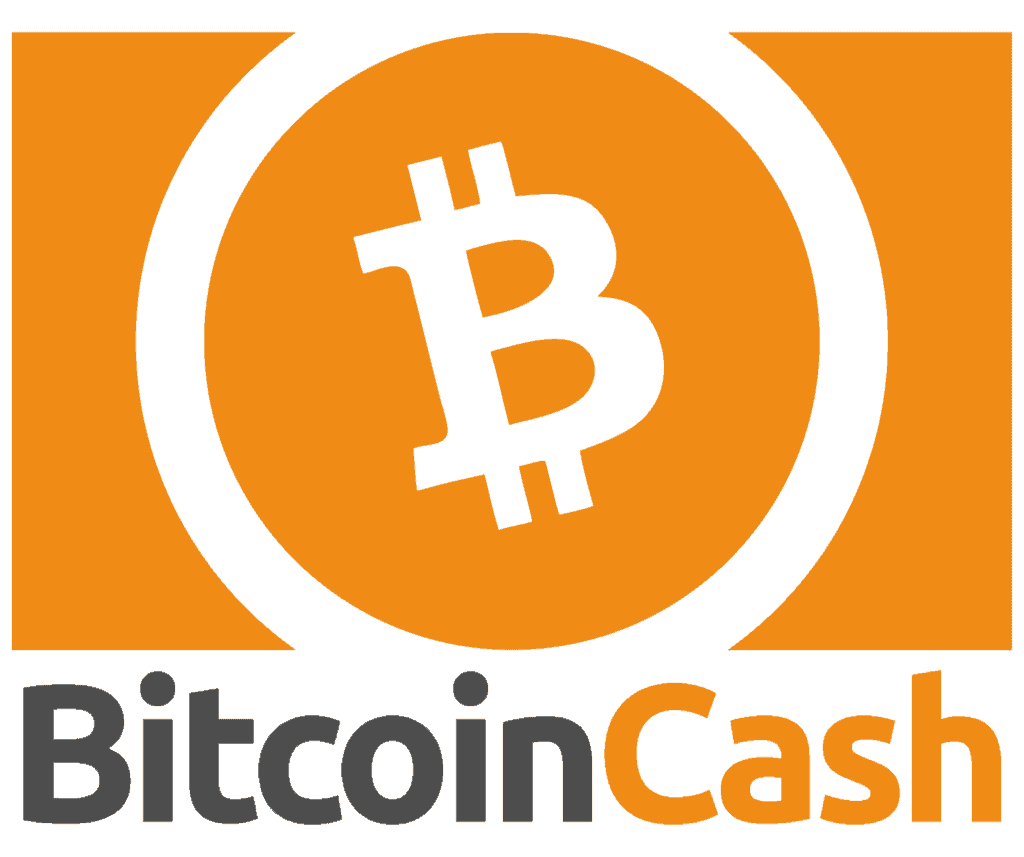 So we know why Bitcoin Cash prices fall, but is there any good reason why Bitcoin Cash could rise once more? Well…if there is, we certainly don't find it very obvious. Bitcoin Cash's daily transaction load is so light that they pretty much never need to make use of their larger blocks. Costs are similarly low, but only because there's so little competition for block space. So, sure, Bitcoin Cash BCH works just fine as fast digital cash, regardless of borders. But so do half a dozen other cryptocurrencies made for this purpose.
Bitcoin Cash still has a fair amount of marketing effort pushing its adoption. The likes of Roger Ver are sinking millions into trying to ensure that when the bulls return, Bitcoin Cash is the global choice for digital money. However, we just don't see this happening. Sure, there may be new Bitcoin Cash ATMs going in somewhere, and this or that retailer may be accepting BCH for the first time, but we're inclined to think that Bitcoin Cash has one shot to bring down Bitcoin, and it blew it. From where we're sitting, it's all downhill from here.
Bitcoin Cash Historical Prices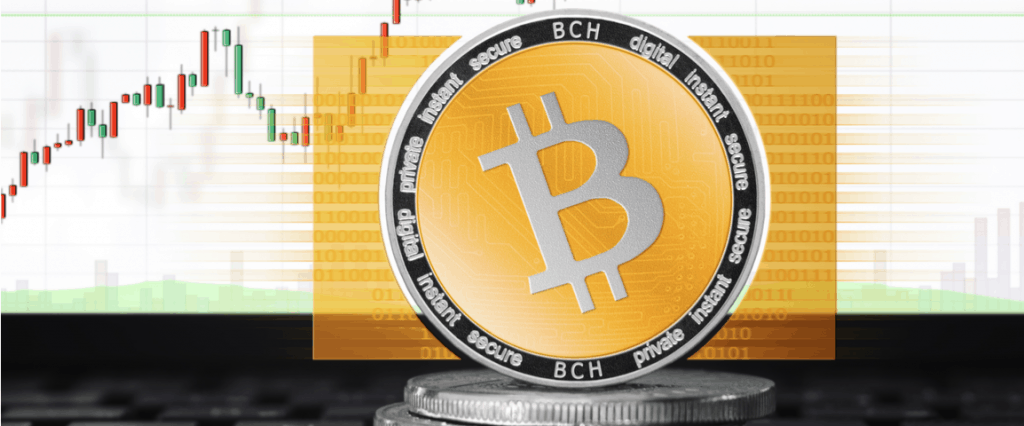 Before we get into our Bitcoin Cash price predictions, let's take a look at how we got here. Bitcoin Cash was hella hyped when it entered the markets for the first time in mid-late 2017. The hard fork of Bitcoin initially traded for about $550, then collapsed into the $300's. Bitcoin maximalists scoffed, saying that Bitcoin Cash was a scam that would die off in an instant. This didn't happen.
Bitcoin Cash made a swift recovery, then surpassed its shortly-past all-time high. In August 2017, BCH hit almost $900 before falling off again. Within months it had hit $1,400, then $4,100, then…!!!!!
Bitcoin Cash started to collapse a bit before the other major currencies in the crypto price crash of early 2018. When Bitcoin started to fall too some thought that this would be the time when Bitcoin Cash would take its place, but this just didn't materialize. In the months that followed, Bitcoin Cash fell into the $2000's, then into the 1000's, then into the 100's, until you can buy one BCH today for about $125. We've seen would-be recoveries during this time, but nothing has lasted, and the future looks less than bright.
Bitcoin Cash Future Price Predictions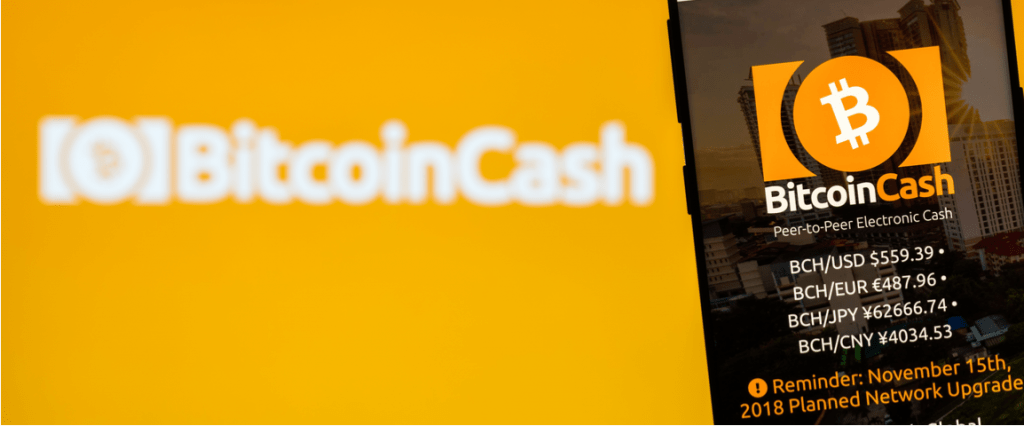 So what's next for BCH prices? Well, we've got to be frank: we don't see any light at the end of this tunnel. Bitcoin Cash had an opportunity for greatness. And while it was partially borne of a desire from powerful crypto-parties to have a controlling interest in Bitcoin, the #1 cryptocurrency on the planet, it was also born of a legitimate desire to create digital cash that's useful to people around the globe. BCH failed on both points, and is today no better suited for universal adoption than Bitcoin, or even a handful of Bitcoin clones. We're sorry to say it, but Bitcoin Cash looks like an also-ran. So what's our Bitcoin Cash prediction for the future?
Bitcoin Cash Prices in 2019
If the bulls re-enter the crypto marketplace in 2019, Bitcoin Cash BCH will likely see a modest recovery. However, anyone researching where to put their money for maximal returns will surely find Bitcoin Cash less than inspiring. Let's assume for the purposes of this Bitcoin Cash prediction that 2019 causes the crypto markets to hit a $1 Trillion market cap for the very first time. In this case, we'd expect to see Bitcoin Cash prices at…
$250 per BCH coin.
Bitcoin Cash Prices in 2020
Assuming the crypto markets do recover, though, the energy and smart money is going to go towards projects of a high quality (or at least high hype). Bitcoin Cash simply won't be able to bring anything to the table in this kind of market environment. It'll fade to the back, it's long-suffering investors will see the light, and Bitcoin Cash will drop out of the top 20 for the first time. In this situation, expect to see Bitcoin Cash prices of…
$10 – $50 per BCH coin.
Bitcoin Cash Prices 2021 and Beyond
If this future comes to pass, it will have been a sad road for Bitcoin Cash. Again, we have no ill will toward to project as a whole, and think it could have been a contender if its battle with Bitcoin had had a slightly different outcome. But it didn't. By 2021, no one will be talking about Bitcoin Cash, nor trading it. Miners and users will have left the project in equal proportion, and Roger Ver will be on to some new scheme of questionable value. Bitcoin Cash prices at this point will be…
$0.00 per BCH coin.
So there you have it. We wouldn't go so far as some Bitcoin Cash critics and say that BCH is a scam. Sure, controlling interests of the BCH brand (and currency) desired unchecked power in the crypto space, but that didn't mean that Bitcoin Cash's adjustments to the Bitcoin Core code weren't potential solutions for Bitcoin's ongoing poor performance. They just weren't the solution that ultimately worked.
We don't see what Bitcoin Cash offers at this point in history, and we've got to assume that as time goes on, the network is just going to grind to a halt. We'd recommend that our readers look to other projects for better potential investment returns. Sure, we'll continue to hear about Bitcoin Cash on Twitter and from BCH's still-considerable marketing campaign, but these are more that grunts of a dying buffalo than the cries of a vigorous behemoth. You tried your best, Bitcoin Cash, but in crypto that's not always enough.
A-Z of Crypto Pages