Are you based in Canada and looking to buy bitcoin? In this guide we will explain how to buy bitcoin in Canada and present the top cryptocurrency exchanges for 2020 to help you make your purchase.
2. Bitvo: Instant account registration
Bitvo is one of the most feature-rich crypto exchange platforms in Canada. It was founded in 2018 to facilitate the buying and selling of bitcoin and other cryptocurrencies through its top-notch website and mobile applications.
It differentiates itself from other exchanges by making cryptocurrency transactions very easy. If you are a new trader, you can take advantage of the quick buy and sell order buttons that will give crypto prices at market rates. Experienced traders can use the Advance Trading Screen that offers access to live order book.
The Same Day Guarantee feature means that you will get an instant account registration, and deposit and withdrawal requests will be processed the same day you initiate them. On top of that, you will get live customer support all the time. If you don't get all of these guarantees, you can ask for a refund for your fees.
Bitvo provides zero trade fees and a 1% withdrawal fee, which is one of the lowest in the industry. The Visa Bitvo Cash Card will allow you to spend directly from your account anywhere Visa is accepted.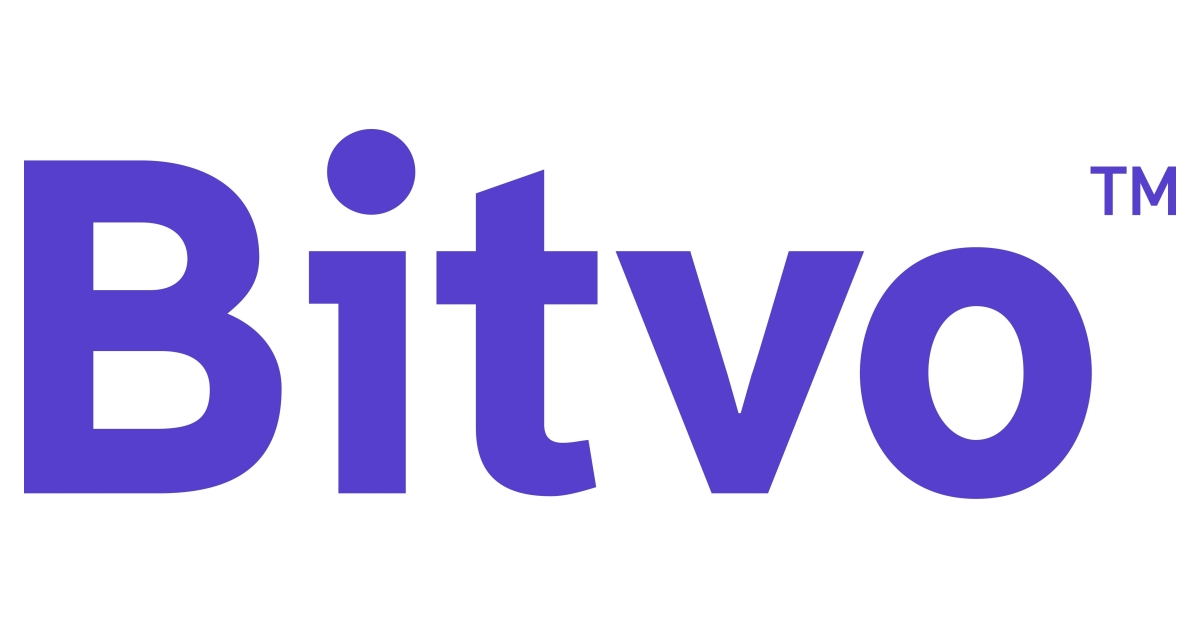 Reliable and fast transactions
Great customer support
Offers both web and mobile applications
Does not feature margin trading
3. MyBTC.ca: Interac e-Transfer, Cash, Bank Wire and Credit Card accepted
MyBTC.ca is a simplified Canadian platform that is easy to use and provides a wide variety of funding methods. One of its most noticeable features is that it allows its users to buy and send cryptocurrencies directly to their wallet address. This will eliminate the hassle to wait to withdraw from an exchange or incur withdrawal fees.
To execute your order on the platform, you will be required to complete KYC, which is a simple process. There are two forms of KYC verification processes you can choose from. First, you can submit your identity documents to the verification team for internal review. Second, you can complete the verification process in-person at Canada Post.
If you choose the first method, you will be prompted to submit your government-issued photo ID and a selfie of yourself holding the ID. However, if you value your privacy and don't mind leaving your home, you can complete the KYC verification at any of the 6000+ Canada Post locations countrywide. You will be required to carry your government ID, proof of residence and the unique barcode issued by MyBTC.ca.
The customer support on the platform is impressive. You can get in touch with the customer agents through email, text, phone call or via its official Facebook page.

Offers a quick option to buy cryptocurrencies
Excellent customer support
Two KYC verification processes
4. Kraken: Excellent security measures
Kraken is a reputable crypto exchange based in San Francisco with an office in Halifax, Nova Scotia to handle its Canadian operations. This makes it ideal for Canadian residents.
Compared to other exchanges available in Canada, Kraken has limited funding options. Right now, the only way to deposit Canadian dollars is through a bank wire transfer. This means that you will have to travel to your bank to initiate the wire transfer physically. Indeed, this is not a convenient method, but if you are willing to go through the process, Kraken is an impressive platform with advanced features.
The best feature on the site is the margin trade option that enables users to borrow funds to buy digital assets. It can be profitable if you know how to use it. Also, it offers discounts to high volume traders, which is rare to find on other platforms.
Kraken is a centralized cryptocurrency exchange platform that seeks to offer the security standards of a decentralized exchange. This means that it does not hold its users; data or personal information, making it less susceptible to hacking.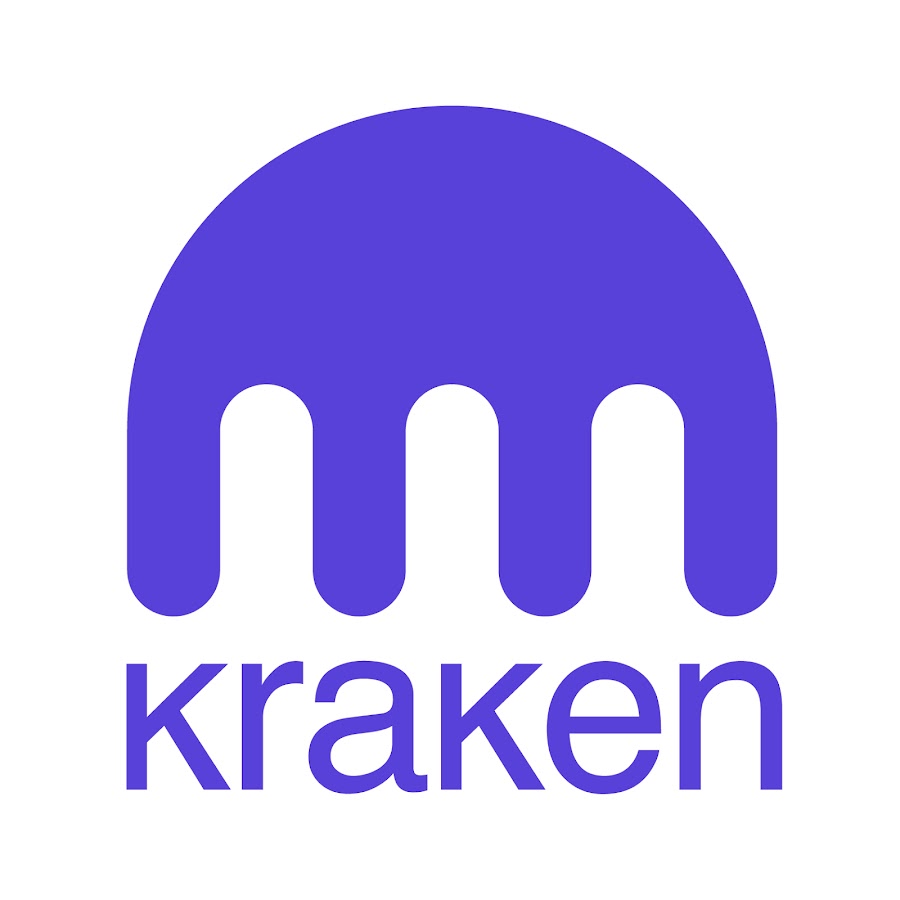 Simple sign-up process
Supports 5 fiat currency deposit
Advanced trading features
Other ways to buy bitcoin in Canada
1. Peer-to-peer platforms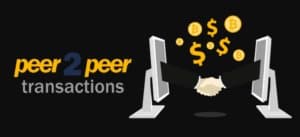 Apart from the centralized exchange sites mentioned above, you can buy bitcoin on peer-to-peer (P2P) platforms.
These P2P platforms will enable you to purchase BTC directly from sellers without requiring a third-party to process the transaction. This is a great alternative that offers numerous benefits, especially if you are concerned about transaction fees.
On most P2P platforms, fees are more reasonable ranging from 0% to 0.7%. This is very low compared to the centralized sites that charge up to 10%. Buyers and sellers post adverts looking for trading partners, and a transaction is created when someone accepts the advertisement.
After an advert is accepted, the platform functions like an escrow where it locks the BTC or other cryptocurrencies so that they are inaccessible to both parties. Once the buyer makes the payment, the digital assets are unlocked and released. This helps ensure that the seller does not receive the funds then refuses to send the bitcoin to the buyer.
2. Bitcoin ATMs
A Bitcoin ATM is not like the traditional fiat currency ATM, where you use your debit card to withdraw funds. Instead, it is an internet-connected machine that will enable you to buy bitcoins using cash or debit card. Some Bitcoin ATMs feature a bi-directional functionality where you can sell and buy bitcoins.
A notable feature of these Bitcoin ATMs is that they help you buy bitcoins anonymously, unlike the centralized exchanges. There are no KYC or AML verifications required, making them an excellent option to secure your identity and privacy. However, privacy comes at a high cost. On most Bitcoin ATMs, you will incur between 7% and 10% to buy cryptocurrencies.
Since there are only few Bitcoin ATMs, finding one around you is the toughest part. Some of the cities in Canada with these ATMs include Toronto, Calgary, Edmonton, Winnipeg, Ottawa and Montreal.
3. Face-to-face transaction
The process of buying bitcoin in a face-to-face meeting is similar to the P2P platforms. In fact, you are likely to use P2P platforms to find a seller. However, instead of dealing on the platform, you arrange a one-on-one meeting to exchange the bitcoins for cash or any other agreed payment method.
Conclusion
Buying bitcoin in Canada is easy and quick thanks to the cryptocurrency exchange platforms mentioned above.
If you are a new cryptocurrency trader living in Canada, simply pick one from these secure and reliable crypto exchanges, create your account, deposit funds, buy BTC then you're good to go!
FAQs
What is a bitcoin wallet?
Once you have bought BTC and you want to store it, you should use a bitcoin wallet. It is like a bank account wherein you can receive, store and send bitcoins to others. There are various types of bitcoin wallets that you can choose from including a mobile wallet, web wallet, hardware wallet, desktop wallet and paper wallet.
How do I choose the best Canadian crypto exchange?
Due to the vast number of exchange sites in the cryptocurrency industry, it is difficult to choose the best for your needs. The most important thing is to conduct thorough research and compare the pros and cons of each site. Some of the critical factors to look out for are payment methods, fees, limits, ease of access and customer support.
Can I use Canadian banks to buy bitcoins?
Yes. According to the Canadian government, financial institutions such as banks do not oversee digital currencies. This means that banks cannot stop you from transferring your money into exchange sites to buy bitcoins. However, you should take note that if you use a credit card, you will incur a cash advance fee.
Am I required to pay taxes on my bitcoin income?
In Canada, residents are required to declare and pay taxes on any income earned. For instance, if you had bought $200 worth of bitcoins and sold at $270, you will be required to declare $70 income in your annual tax return. The income will be subjected to the tax as per the regular capital gain tax regulations.
Is it necessary to declare the value of my digital currency portfolio?
There is no definitive law in Canada that requires you to declare the value of the digital currency you are holding. For example, if you purchased bitcoins worth $200 and the value increases to $250 after a few months without realizing any gain, you are not required to declare the value. However, when you convert the digital currency to fiat currency, you are required to account for any gain or loss in your next tax return.