Last Updated on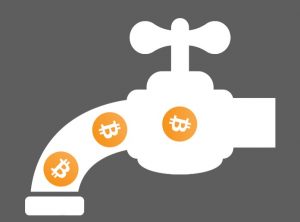 Cryptocurrency, and Bitcoin especially, is very complex technology no matter what your technical background is; subsequently, the learning curve for cryptocurrency and relative technologies is very steep. Bitcoin is also immutable, meaning that once it is sent/used, it is permanent. There are no reversing transactions with Bitcoin. Enter the concept of Bitcoin faucets: Websites that offer you minuscule amounts of Bitcoin (Or other cryptocurrencies) for free, just in limited amounts. As a result, faucets run to provide an incentive to get a hold of cryptocurrency technology before diving head-first with your whole bank account. So if you mess up with a small amount of Bitcoin, you can just go back to a faucet and get more.  This guide will be an outlet for prospective users of cryptocurrency looking to learn more about Bitcoin faucets as well as which faucets are the best. 
What is a Bitcoin Faucet? Cryptocurrency Faucet?
When Bitcoin was first beginning to pick up traction amongst the retail and mainstream community, a group of users came up with an idea that would yield profit, spread awareness and level of knowledge regarding Bitcoin, and also provide a preliminary framework for beginners to get a hold of the technology behind cryptocurrency. This solution was called a 'faucet', a platform where users could get free Bitcoin for watching ads, completing captchas, and the like.
When first starting out with Bitcoin or crypto, you're bound to make mistakes. Whether it be sending crypto a wrong address, or misplacing your private key, it's always better to make beginner mistakes with small amounts of money rather than your life's saving. It's better to send $1 of Bitcoin to a wrong address and learn your lesson as opposed to sending $10,000 of Bitcoin to a wrong address.
Bitcoin faucets serve as facilitators for learning this type of tech. All that's required is a valid Bitcoin address that you own and a valid Bitcoin faucet link, and it's that simple, you'll be given free Bitcoin (A very very small amount in exchange for either watching an ad or completing a small maze/captcha).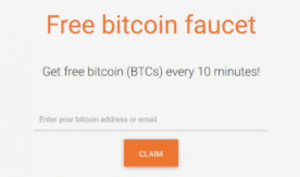 Additionally, there are multiple types of 'faucets'. Bitcoin faucets are websites that distribute free Bitcoin, Ethereum faucets are websites distributing free Ethereum, and so on.
How to Use Bitcoin Faucets?
Using a Bitcoin faucet is fairly streamlined and straightforward. If you haven't created one already, you'll need an accessible Bitcoin wallet. If you're unsure how to create a Bitcoin wallet and how to use one, you can follow our Bitcoin wallet guide. In any case, you'll want to ensure that you can access it entirely and find the 'Receive' button or process which will generate a string of random letters and numbers, which is your main wallet address. The faucet will know this is where it should send the Bitcoin too, once you enter it on the platform.
The next step is to find a valid Bitcoin faucet; keep in mind many of these faucets are actually just scams and fakes that offer above average Bitcoin deposits, however, the truth of the matter is that many of these will be fake. Therefore, it's important to do extensive due diligence, while referring to this guide if you ever come to a roadblock.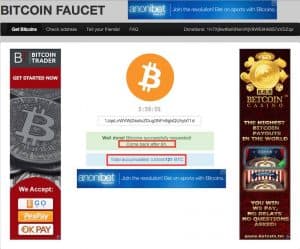 It should be noted, with Bitcoin faucets, each faucet will have a 'Reserve' (Which is the total amount of Bitcoin left able to distribute to other users). Bitcoin faucets will always also have a time limit that predicates when the next time you can receive Bitcoin for will be.
Nonetheless, once you've found a Bitcoin faucet of your choosing, the next step would be to copy and paste your receiving wallet address into the input field specified on the faucet; in the image on the right-hand side, this input field is above the green box. In all cases, you'll be asked to paste the wallet address and in many cases, complete a captcha or watch an ad. Once done, you'll be successfully sent Bitcoin!
How Do Bitcoin Faucets Make Money?
Bitcoin faucets might seem too good to be true, but the actualization is that they're not, in fact, they do function as a proper business model, they're not just giving away Bitcoin for free for absolutely no reason. On pretty much all Bitcoin faucets, you'll notice an abundance of cryptocurrency advertisements pop up windows, hard to complete captchas and more; this is essentially the profit method of Bitcoin faucets as has been made so for multiple years now. The goal of a Bitcoin faucet is to make more money from advertisements/partnerships than it has to spend on the free Bitcoin it's giving away to users. Then, you can use that Bitcoin as you want, it doesn't matter if it's Bitcoin trading, online payments and much more.
Assume the following: A Bitcoin faucet starts up with $500 in Bitcoin to give away to users for free. The faucet adds a lot of advertisements to the main platform page. Within a week, the faucet has given away all of its $500 in Bitcoin, however, when checking its advertisement stream, the revenue shows that it actually made $575 in ad revenue, making a $75 profit. As a result, the faucet buys $550 in Bitcoin and continues the process.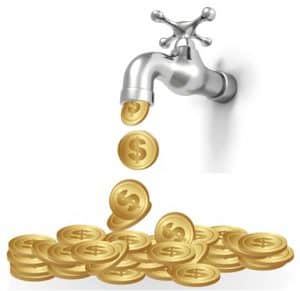 Of course, there are limitations, and it'd be underwhelming to say that capacity constraints are just a small problem with Bitcoin faucets, however, if executed correctly, it can be a reasonable option for prospective website owners looking to start an alternative business.
So when asking, "Are bitcoin faucets actually legitimate", a majority of them are in fact legitimate, and you'll actually get free Bitcoin, however, it will be in minuscule amounts, and you'll have to deal with a large number of advertisements being thrown at you. 
Best Bitcoin/Cryptocurrency Faucets for 2019
Now, with your newfound knowledge on Bitcoin faucets, you might be wondering which faucets are the best, which ones offer the best rates, and which ones are better than the rest. We've compiled, based upon both empirical data as well as personal experience, a list of the best Bitcoin faucets.
1. Cointiply, a global faucet standard

Cointiply is at the top of our list when it comes to the best overall Bitcoin faucets; Cointiply has for some time now been the global leader for Bitcoin faucets all around, having now paid out a total of $350,000 in free Bitcoin. The platform is extremely advanced in terms of functionality and reputability. For starters, Cointiply offers the ability to use some of the earned Bitcoin you garner from the faucet to pay to remove ads, as well as a plethora of ways to get free Bitcoin.
Cointiply lets you get free Bitcoin from either watching videos from selected sponsors, clicking on specific advertisements whitelisted on the 'Pay to Click' section, as well as in-browser videogames that you can play to earn Bitcoin. Since Cointiply has been around for so long consistently establishing its track record, and because it has consistently improved and added new features, games, and abilities on their faucet, we rank it #1 in current Bitcoin faucets.
Pros:
One of the longest track records in Bitcoin faucet history
Over $350,000 equivalent in Bitcoin given away for free
Multiple ways to get free Bitcoin and progress-checking account creation
Browser games, video-ads, and click-ad methods to interact with the faucet
Claim 200 satoshis max per hour
Cons:
Comparatively lower maximum of Satoshis redeemable per day.
Has a global site maximum redemption time constraint (1 hour)
2. FreeBitcoin.io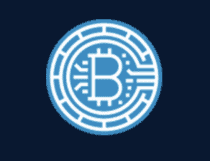 FreeBitcoin.io is one of the more higher-paying faucets, however, not as established or as extensive of a track record as most other faucets. However, due its success in paying out higher amounts of free Bitcoin over the course of multiple months, we have confidence in ranking it fairly high. FreeBitcoin.io is structured fairly differently than most other faucets, however, in an efficient way. FreeBitcoin is structured so that you randomly 'roll' a prize similar to a dice game which can range from $0.0003 all the way up to $300. You can roll for a new prize every hour.
Although this is fairly limiting in terms of time constraint, FreeBitcoin's structure offers larger amounts of free Bitcoin per withdrawal. Through our own testing, statistically, we were able to deduct that 5 days of using FreeBitcoin.io's faucet has proven more profitable than up to 8 days of leading competitors such as Cointiply. However, due to FreeBitcoin's limited track record, and unappealing UI, it doesn't quite get the top spot on our list.
Pros:
Up to $300 in free Bitcoin are redeemable per hour
Has an above average payout
Has a 'dice roll' type vibe to the platform where you can roll for a random result
Only $1 minimum is required to start a withdrawal
Cons:
Only 1 main way to get free Bitcoin on the site
Deployed in later half of 2018, meaning they don't have as extensive of a track record as competitors
UI/Flow of the platform can be improved
3. BTCClicks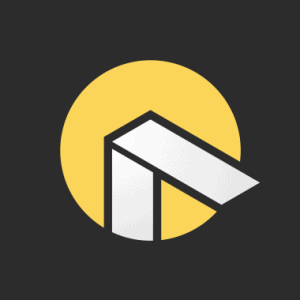 When it comes to track record, BTCClicks is amongst the longest and most reputable platforms in the Bitcoin faucet market. As of the time of this writing, BTCClicks has been operational for now over 6 years, starting out in 2013 as one of the leaders of the crypto faucet market. BTCClicks gives you the ability to collect .00026 mBTC per ad watched, clicked, or interacted with, which maintains itself on a 60 second refresh time, which means you can collect that amount every 60 seconds. In terms of affiliate and referral commission, BTCClicks gives you up to 80% total commission. That statistic alone makes BTCClicks the optimal Bitcoin faucet if you're looking to harvest referral fees.
BTCClicks offers a singular method for Bitcoin redemption, which emphasizes an almost entire emphasis on advertisements/advertisers. As a result, advertisers/crypto companies and platforms can also partner with BTCClicks to provide real-time, result-based advertising efforts.
Pros:
One of the longest track records in the Bitcoin faucet industry started in 2013
Up to .00025 mBTC per click/interaction
Up to 80% referral fee, one of the highest of all BTC faucets.
60-second timer to refresh redeemable earnings
Cons:
Only one method for earning BTC, which is advertisement focused
Minimum of 0.1mBTC required internally on the platform before you can cash out
4. MoonBit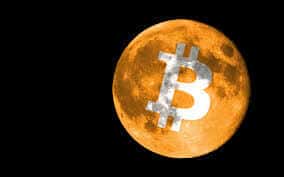 When it comes to a majority of Bitcoin faucets, one of the factors that are majorly considered when it comes to determining if the faucet in question will be your go-to faucet, is the redemption limit and redemption time constraint. This is the max amount you're allowed to redeem per max amount of time. These are constraints to keep faucets sufficient and not drained by a single user entirely in one sweep. MoonBit is one of our favorite faucets because of its flexible and hybrid structure as far as constraints. MoonBit functions by setting a changing amount of Bitcoin that is allowed on a maximum basis per user that visits the faucet. What this means is that, for each person that visits the site, a per/user basis is created. This is essentially a number that will fluctuate based upon how much you choose to redeem or not redeem per hour. As a result, if you decide to redeem only once every day, MoonBit's algorithm will essentially reserve more for your account for being patient. In any case, however, if you're confident that in the near future more users will begin using MoonBit, you can redeem free BTC as frequently as you want. It's an alternative take on Bitcoin faucets, one that has proven fairly successful for over a year now.
Pros:
You choose your own redemption times, as a result, limits depend on amount of users incoming our outgoing on the faucet.
Has had a medium-length track record (About a year and a half).
The faucet fills up dependent on a uniquely tailored algorithm
Cons:
Redeemable BTC is really dependent on multiple factors that we've seen don't always equate in comparatively large payouts
Users have reported bugs/errors with the platform
5. Bitcoin Aliens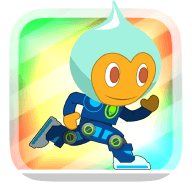 Bitcoin Faucets can definitely get boring at times, especially when the majority of faucets available are monotonous platforms that ask you to watch advertisements or fill out captchas; Bitcoin Aliens takes this boring concept of faucets and flips it on its head. Bitcoin Aliens is an app on iPhone and Android (Now multiple games for multiple types of cryptocurrencies) where you play a game similar to a two-dimensional Temple Run. In this case, you play as an alien, who is the main character, and have to navigate his movement through space, dodging various barriers and roadblocks. The more, or for longer, that you play Bitcoin Aliens, the more free Bitcoin you generate.
While unfortunately only available on mobile at this time, Bitcoin Aliens is one of the highest paying faucets ever, yielding approximately 4300 satoshis per hour (Equivalent to approximately $0.4 at current rates). The downside is that in order to harvest this free BTC, you need to be playing on the application the entire time, whereas with ads you can just click once and obtain free BTC seamlessly. Bitcoin Aliens additionally does not have any hourly restraints or limits.
Pros:
New, and intuitive faucet method
No hourly limits or maximums
Multi-asset support
Average up to 4300 satoshis redeemable per hour
Cons:
In order to harvest max amount of Satoshis, you need to be playing the app the whole time
No browser faucet, only a mobile app currently
6. Bonus Bitcoin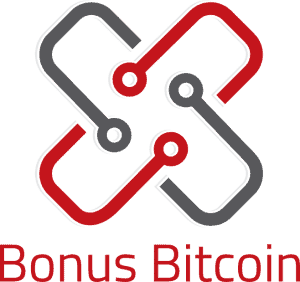 Bonus Bitcoin is one of the factor-dependent Bitcoin faucets that is structured very similar to the 'FOMO' games present on the blockchain currently. Bonus Bitcoin structures its payout dependent on the number of users and interaction on the platform within a past set amount of time. As a result, Bonus Bitcoin has proven very high average payouts for users of the faucet, however, this is dependent on when the platform is picking up the most traction. We've seen that during certain times of Bitcoin's price growth and growth in the interest of Bitcoin conceptually, Bonus Bitcoin's faucet payouts are the highest of all faucets. However, this works inversely the same way when markets are decreasing, meaning if Bitcoin isn't garnering interest, payouts decrease.
Pros:
During an increase in platform activity, the faucet can briefly payout over 5000 satoshis (Equivalent today to $0.35)  every 15 minutes
Low time constraints (15-minute limits)
Proven track record
Earn 5% daily on your collected satoshis if you visit at least once a day
Cons:
Payouts depend on how many users are visiting the site, the lower the number of users, the lower the payout will be
Its structure is fairly similar to the 'FOMO' DApps that are currently popular, so be cautious of using this platform
Conclusion
Bitcoin faucets, in general, have been monumental in spreading cryptocurrency awareness; serving as outlets for free cryptocurrency, faucets have arguably assisted in the mainstream growth of Bitcoin in today's society.  While they might appear suspicious at first and there are in fact faucets that are illegitimate, they are real, functional ways to get free Bitcoin. It's just that in any case, doing proper diligence and having the ability to deduct real from fake faucets is essential
FAQs
Are Bitcoin faucets legit? Are they really 'free money'?
Yes, as long as you research the faucet beforehand, Bitcoin faucets are in fact legit.
How do I interact with a Bitcoin faucet?
To get free Bitcoin from a Bitcoin faucet, you need to create a Bitcoin wallet and simply paste your public wallet address on the faucets input.
Which Bitcoin faucet is the most efficient?
In terms of overall profitability, speed, and track record, we believe that Cointiply is our ideal choice.
Are there different types of Bitcoin faucets?
Yes, the main types of faucets are advertisement-based, video-based, game/interactivity-based, and captcha-based.
Do faucets work with other cryptocurrencies?
Yes, there are different types of faucets, such as Ethereum faucets, and more, however, in each case, you have to ensure that the wallet address you input is supported by the faucet.