New York BitLicense: Lawsky Promises "Substantive Revisions"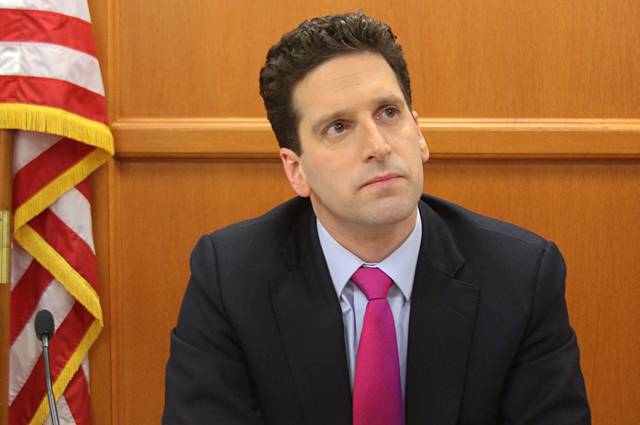 NEW YORK (InsideBitcoins) — The comment period for New York State's BitLicense proposal ends in one week. With the much-anticipated deadline approaching, Benjamin Lawsky, superintendent for the state's Department of Financial Services promised "substantive" revisions and an ongoing process during a presentation this evening at Yeshiva University's Benjamin N. Cardozo School of Law in New York.
"The bank industry is colliding with the tech industry," said Lawsky. "No one knows how it is all going to shake out. But it does appear at the very least that virtual currencies hold the potential to provide cheaper fees. That is a very profound change that could occur some day."
He went on to note some additional benefits of virtual currencies, including efficient worldwide transfers, protection from identity theft, and additional block chain innovations such as escrow transactions. But he also mentioned the downside of digital currencies, including the famous failure of Tokyo bitcoin exchange Mt. Gox.
"That event underscored the risk customers run when entrusting their money to an unregulated financial institution — whether for bitcoin or any other financial product," he said. "But effective and appropriate government oversight can play an important role in reducing the risks of fraud, mismanagement and abuse of financial consumers."
With the initial comment period coming to a close, Lawsky says the process is not necessarily close to being finished.
"To be clear, our proposal was meant to be a beginning, not an end," he said. "We are going to likely make changes to our proposal and we'll see a new comment period. That is quite typical. We can make our proposal better, smarter and wiser. We will be making substantive revisions, but many of the original rules makes sense."
With recent high profile concerns regarding cybersecurity, most recently including the hack of JP Morgan Chase, Lawsky said it was important to impose a regulatory framework for consumer protection.
Many of the modifications he expects to announce will be "clarifying in nature," and include:
Software developers and individual users will not be required to be licensed
"Cumulative and duplicative" money transmitter registration and  virtual currency licensing may be required for some companies but the process will be streamlined
Banks will not be able to launch virtual currency projects without adhering to the same BitLicense regulations
Mining operations will not be required to obtain a BitLicense unless they also host wallets or conduct other related activities that fall under the new virtual currency regulations
Compliance costs for startup firms is a concern and these companies should be able to conform to the new rules without "being crushed with huge compliance costs." Lawsky and his team are working to develop a "creative solution."
Lawsky said it was not his department's intent to issue "regulations for regulations' sake. Just applicable guardrails so that consumers are protected."
You can view the entire presentation here.
Earlier this afternoon Lawsky also appeared on Bloomberg's Street Smart and talked with Trish Regan about the future of Bitcoin. You can watch that interview below.