The idea of putting stocks and other assets on the bitcoin blockchain as colored coins has been around for quite some time, and the excitement surrounding this concept was recently taken to the next level due to the announcement of NASDAQ's experiments with the Open Assets Protocol. Overstock CEO Patrick Byrne is well-known for announcing a partnership with Counterparty late last year, but it appears that his innovative, ambitious project has hit a few snags along the way.
Although most people are still thinking about issuing actual stocks or other assets on top of the bitcoin blockchain, another startup has taken a shortcut to allow the trading of more than 75,000 tickers today. The project is known as Veritaseum, and it is the brainchild of well-known financial analyst Reggie Middleton. Instead of waiting for particular assets to be issued on top of the blockchain, Middleton and his team have enabled bitcoin users to trade the value associated with essentially any financial product in a decentralized manner.
The fact that actual value (not IOUs) is traded on Veritaseum is the key differentiating aspect of the platform when compared to the proposals mentioned above. It is akin to the difference between actually trading $1,250 based on a troy ounce of gold versus trading papers indicating a promise to produce $1,250 representing said gold.
How does it work?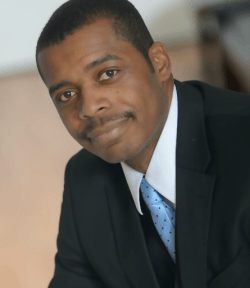 At its core, Veritaseum is a platform for creating and cryptographically signing derivatives contracts via the bitcoin blockchain. Two parties can place a bet on the price of any asset listed in the Veritaseum trading wallet with practically no counterparty risk. Veritaseum never holds any user funds, and all smart contracts are settled via trusted data feeds.
I met up with Veritaseum CEO Reggie Middleton at last month's Inside Bitcoins conference in New York, and he described the nearly unlimited power of the platform during our short conversation. He noted that "there is no limit to what you can do" with Veritaseum. Middleton made this point clear after I asked him if users could go long Apple stock denominated in US dollars on his platform. In his response he explained:
"You can go long Apple stock denominated in Samsung stock, or long Apple stock short Samsung stock more realistically. You can simultaneously do any two exposures of any asset class (including forex and commodities) or any four currency exposures you want."
Middleton also noted that you can remove the majority of the volatility found in bitcoin, which is the underlying asset of the entire platform. He explained:
"If you want to take the bitcoin volatility out and focus solely on your chosen exposures, you just lever up the exposures. Once you lever up, the price movement of the exposures is going to outrun the price movement of bitcoin. You haven't eliminated it, but you've drastically muted the volatility [of bitcoin]. Mathematically, it's close to 100 percent but more like 80-90 percent. This can also be done without adding additional risk to your trade. If you wish to have $100,000 of exposure, you can put $10,000 worth of BTC up and lever it 10x. 10x$100,000 is the same risk exposure as $1,000,000 cash. Our system doesn't allow for negative equity, FTDs or margin calls making it dramatically safer than the antiquated, legacy, heteronomous system that is currently the de facto standard. "
How to bring liquidity to the platform
One of the key issues that usually pops up with any exchange in the bitcoin space is that it can be difficult to attract buyers and sellers to the platform. This issue is compounded for Veritaseum due to the fact that they're essentially creating an endless number of trading pairs on their platform from the start. When asked about this sort of chicken and egg problem, Middleton did not seem too concerned. He stated:
"It's the same problem every other exchange has, so it's not unique. Also, it doesn't exist on the institutional side. A member of our board of advisors, which we are just putting together, is the ex-chief investment office of one of the largest funds in the world — a few hundred billion dollars. He was a maverick in his space, is excited about the opportunity to literally shake up the world of finance, and is tasked with basically getting institutions to do trades. So, for every ten billion dollar institution that [trades on our platform], that's the equivalent of an entire Bitfinex in one month's worth of trades. That's how we're going to start, and then we have different verticals — we have that vertical, we have retail, and we have other, specialized verticals."
Trading Veritaseum smart contracts as separate assets
Although he noted that the functionality is "a few months away," Middleton did mention that making the various smart contracts created via Veritaseum into their own tradeable assets will be added to the platform in the future. Once this feature is added, Veritaseum will essentially be a vehicle for creating digital assets tied to the price of basically anything. This is somewhat similar to what projects such as BitShares and NuShares have been building over the past few years. If you can send or receive a Veritaseum smart contract that exposes the holder of that contract to the current US dollar price, then you've essentially created a USDcoin on top of the bitcoin blockchain. When asked if he envisions people using these sorts of tradable contracts for fiat-denominated money transfers in the future, Middleton claimed:
"People can do whatever they want with [the contracts]. I'm a software provider. What you do with it [is up to you]. That's like telling an email software provider what he should do with the content going through the email. We don't check the email, we don't have access to the email and the email doesn't go through our servers – we simply provide the software."
Click here to continue to page 2 of this article.