Whether you're looking to trade forex professionally or in your spare time, having access to the global currency markets on a 24/7 basis is absolutely crucial. In fact, imagine having a large amount of exposure to a currency, and only finding out about a devaluation when it was too late?  Having access to the forex space remotely is therefore imperative.
Although you can't be sat at your trading desk all day, what you can do is ensure that you have the best forex apps on your smartphone. This way, not only will you be able to trade forex at the click of a button, but you'll have access to key market data in real-time.
Here are five of the best forex apps that you need to have in 2019.
1. eToro
No matter how often you plan to trade, it is of utmost importance that you have the ability to buy and sell forex pairings on your mobile phone. You don't want to be in a position where you need to urgently exit a trade, but need to wait until you get home to do it. That could be the difference between you making a small loss, or a significant one.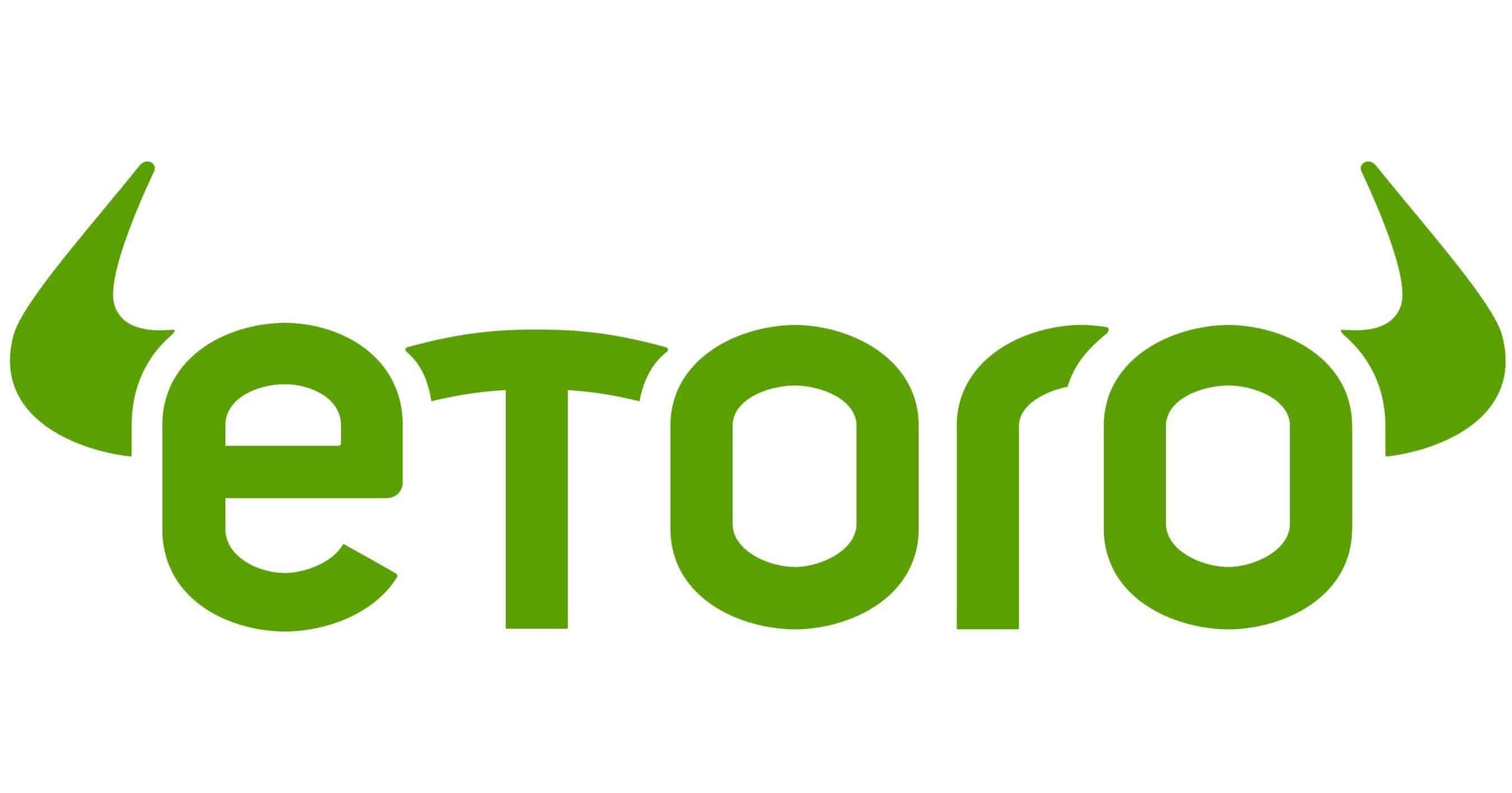 As such, it's best to go with a forex app that allows you to trade on a 24/7 basis, in the most user-friendly of manners. The eToro app is probably your best bet for this. On top of listing more than 47 currency pairings, the eToro app also allows you to trade crypto, commodities, stocks and shares, and indices. Furthermore, the eToro forex app is also licensed and authorized by the UK's FCA and Cyprus's CySEC – two highly stringent regulators that will ensure your funds are kept safe.
By having the eToro app on your smartphone, you'll be able to trade forex at the click of a button. The app has been fully optimized for both Android and iOS devices, meaning that you'll get a top-grade trading experience while on-the-move.
✅ Trade forex 24/7
✅ 47 forex pairs available
✅ Regulated by the FCA (UK) and CySEC (Cyprus)
✅ U.S. friendly
✅ Easy to use
To get started, simply follow the steps outlined below:
Create an eToro account
Confirm your identity by uploading ID document
Deposit funds in your account after selecting a payment option ($200 minimum)
Download the eToro app for your phone
Access the markets at any time through one-click log-in
Check out our eToro forex platform review or our forex trading guide to get started.
2. Bloomberg Business
Once you've sorted your mobile trading app, your next task is to install an app that will provide you with financial news in real-time. This is crucial, as you'll want to notified about any key market developments that could affect your forex positions.

One of the best forex apps for market news is that of the Bloomberg Business Mobile App. Available on both Android and iOS, Bloomberg is known globally for its industry-leading news and analysis. On top of having round-the-clock access to key market research, you'll also receive news notifications straight to your phone. You can actually pre-set the type of updates you want, which can be tailored specifically to the forex pairs you plan to trade.
✅ Real-time news updates
✅ Industry-leading organization
✅ Available on both Android and iOS phones
✅ Pre-set notification preferences
✅ In-depth research analysis
3. The Forex Hours
Although rather unknown in the trading scene, the Forex Hours app is crucial if you plan to trade currencies that span different time zones. The app gives you a full breakdown of each global market, the times that they open and close, and whether you should be aware of any hot-spot hours. For example, if you wanted to trade GBP/USD (known as the 'Cable'), then the most active trading period is the few hours that both the New York and London Stock Exchanges are open.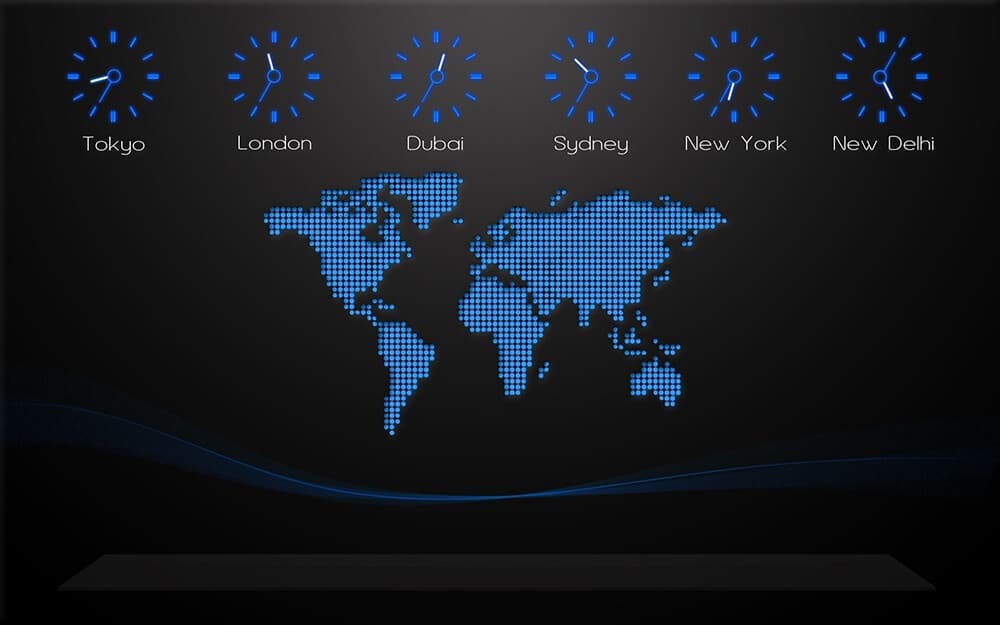 The Forex Hours app makes this simple for you, by keeping you up-to-date with what markets are open. You can also pre-set the app to send you notifications when market signals occur, such as when buyers significantly out-weigh sellers on a particular forex pairing.
✅ Be in the know-how of what global markets are open for trading
✅ Pre-set notifications for key market signals
✅ Ascertain the best forex trading hours
✅ Free to download
4. FXDailyReport.com
If you're looking to increase your exposure to real-time forex analysis (which you should be), then it's crucial that you have the FXDailyReport.com app installed on your phone. The platform provides up-to-date news and analysis on the vast majority of major and minor forex pairings, on a 24-hour basis.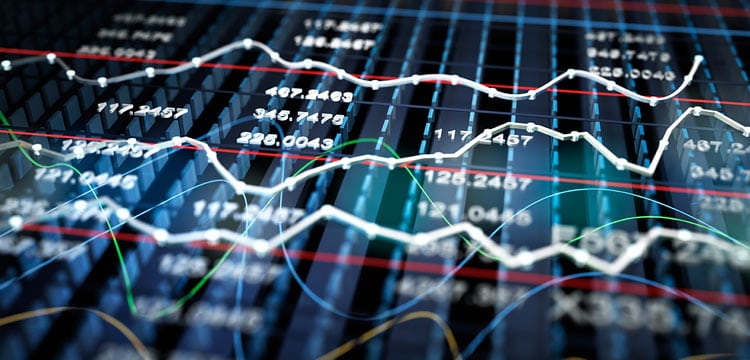 The FXDailyReport.com app also provides a useful analysis of exotic pairs. If you have a select number of forex pairs that you like to trade, you can instruct the app to send you notifications every time a new development occurs. Once again, this is a great way to stay ahead of the market and ensure that you don't miss any crucial news.
✅ 24-hour developments on forex trading
✅ Customize what notifications you receive
✅ Never miss important news linked to your favorite forex pairings
✅ Access to other markets such as stocks, commodities, and indices
5. IQ Option Forex
To really take your forex trading to the next level, you should consider installing IQ Option Forex. The app provides a range of market insights to assist with your investment decisions. Available on both Android and iOS, the IQ Option Forex app is free to download.

Although it can take some time to get used to the trading intelligence features that the apps provide, it's well worth spending the time as you'll give yourself an edge.
✅ Access to key market developments
✅ Great for learning about market insights
✅ Provides market intelligence
✅ Suitable for most asset classes, including forex.
Best forex apps: The verdict?
If you want to give yourself the best possible chance of making your forex trading career a successful one, then it's crucial that you have the right apps installed on your phone. By downloading the apps that we have suggested, you'll be armed with the right tools to make this happen.
This will not only ensure that you'll be able to trade forex on a 24/7 basis with eToro, but you'll also have access to key market news and analysis in real-time. As such, if you're notified of an important development that could affect your forex position, then you have the capacity to act on it immediately.
Read to get started trading forex on your phone? Click the link below to get started with eToro, our recommended forex trading app.