As everyone who has an interest in the cryptocurrency industry will tell you, security is one of the most important factors to consider when choosing a crypto wallet.
It is a generally accepted fact that paper wallets are among the most secure storage options for digital assets.
[no_toc]
But you may wonder how they actually work. What makes them so secure? How can I create a paper wallet? And which one is the best paper wallet out there?
In this guide, we will strive to answer all of the above questions and many more to help you get better acquainted with paper wallets.
By the end of it, you should be well-placed to know if the paper wallet is for you!
Quick Search Box
Quick Guide: Create a Paper Wallet in 5 Minutes
Choose one paper wallet
Generate private and public keys
Print them out in paper in the form of QR codes
Put the paper in a safe place
Compare
Seeing as there are lots of paper wallets out there, we have included a compare box in the article to help you determine which one is best for you. If you want to learn more about how to paper wallets and other cryptocurrencies, check out
this guide
.
What is a Paper Wallet?
What is a Paper Wallet?
A paper wallet is a cold storage option for your cryptocurrencies. To create a paper wallet, all you have to do is to generate private and public keys and print them out on paper in the form of QR codes.
A public key is comparable to a bank account number. Someone with access to this key can view your account on the blockchain, know how much you have and keep track of transactions.
On the other hand, the private key is like a password or PIN code to the account. If a person has the two key, they gain full control over the account and are able to spend digital assets from the address in question.
The idea of a paper wallet is to keep these two addresses secure and out of the reach of unauthorized or malicious entities.
Everyone who owns cryptocurrencies uses a crypto wallet to keep track of it. Cryptocurrency wallets can be used to:
Send Cryptocurrencies
Receive Cryptocurrencies
Trade Cryptocurrencies
Spend Cryptocurrencies
Withdraw Cryptocurrencies
Each cryptocurrency uses blockchain technology to complete transactions. However, crypto wallets cannot:
Send cryptocurrency to any non-cryptocurrency crypto address
Share user information with 3rd parties (not recommended)
Withdraw or access bank funds (only Bitcoin ATM)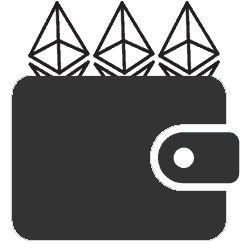 With most other forms of crypto storage, users do not have to come into contact with their private keys as the process is automated. When it comes to paper wallets however, you are in full control of your private keys.
Note that it is not like actual digital assets are printed out like physical notes for fiat money. Rather, the information that is usually stored in a wallet is what gets printed out.
The term cold storage simply means that these keys are offline and therefore inaccessible to malicious attackers. That makes it ideal as a long-term storage solution.
However, the most important thing in this case would be to ensure the safety of the physical document. For instance, you would need to keep it out of the reach of bad actors as well as away from water, fire or any other risk of damage.
There are lots of ways to create a paper wallet. Some users will opt for online wallet generators while others make use of web and software wallets with built-in paper wallet functionality.
Let us consider some of the most popular paper wallet generators out there:
Best Paper Wallet Providers
BitAddress.org
Create a Paper Wallet on BitAddress.org
BitAddress.org is a paper wallet service provider that makes use of open source code and JavaScript technology.
Its wallet generation program is one of the easiest methods for creating your paper wallet. The site is simple, intuitive and easy to navigate.
Additionally, the paper wallets that the site creates are quite colorful and appealing. They come with clear fold lines to keep everything in its place and make it neat.
The use of JavaScript for wallet generation eliminates the sending of generated private keys online. At the same time, it makes use of random sequencing to generate unique, random keys.
One of the highlights of the site is the fact that users can create different types of wallets simply by selecting from the list of options on the site.
Here is how to create your paper wallet on BitAddress.org:
Step 1: Go to BitAddress.org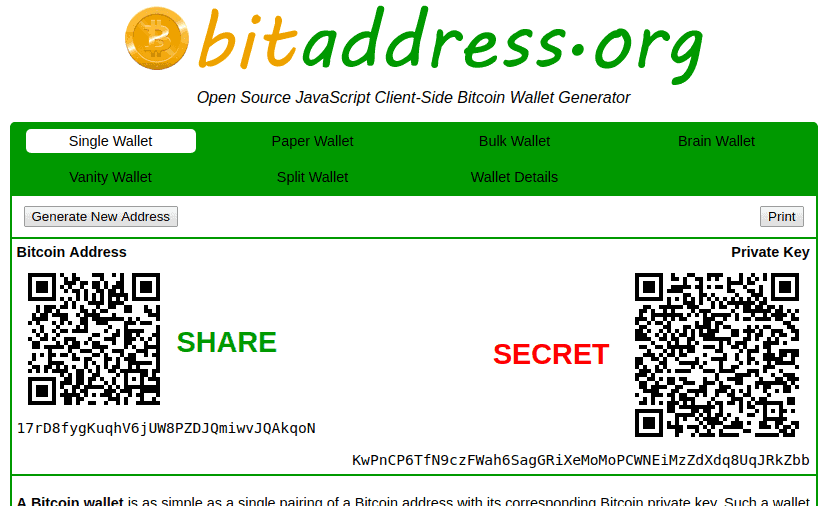 The first step to generating a paper wallet is to visit the BitAddress.org site. When you open the site, you will see a box telling you to type in random characters or move your mouse around to create extra randomness.
This will automatically create a private key and public address and corresponding QR codes. You can now print out the paper wallet and keep it securely.
Step 2: Adding Funds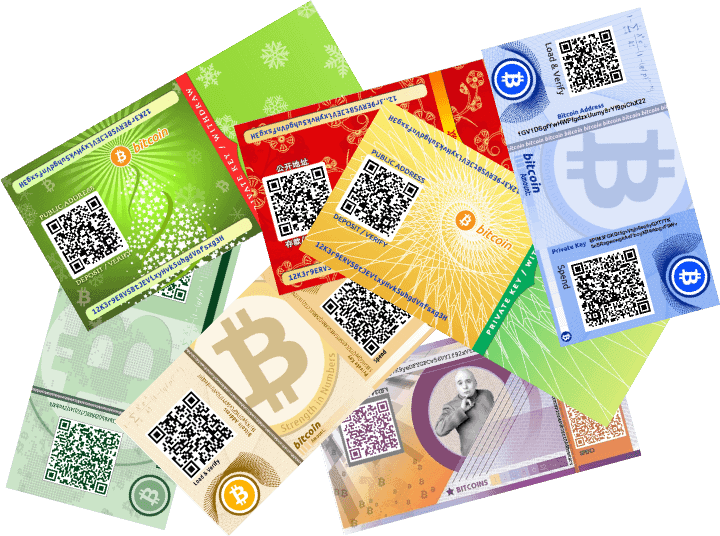 To send your funds to this wallet, all you need to do is send Bitcoins to the public address by scanning the QR code or copying the random series of characters beneath the QR code.
Bitcoinpaperwallet.com
Bitcoinpaperwallet has been in existence since 2013 and is yet another popular site for generating paper wallets. Its creator is known as Canton Becker, a developer who has been creating web apps since 1993. He is currently based in Santa Fe, New Mexico.
You can either create your paper wallet online for free or order a kit that includes zip-sealed bags, holographic stickers and other material for enhanced security.
The site creates a tri-fold paper wallet that is tamper-resistance for storing your digital assets. For instance, the paper is resistant to "candling" and has holographic stickers for added security.
Thanks to the tri-fold design, the important details are out of sight and to keep them hidden, you get to seal it shut, preferably with the holographic tape.
Not only can you print a paper wallet on the site. But you can also order supplies and hologram stickers from them.
And on the reverse side of the paper wallet, you can view printed instructions for checkin wallet balance and withdrawing funds.
Here is how to create a Bitcoinpaperwallet:
Step 1 – Go to Bitcoinpaperwallet.com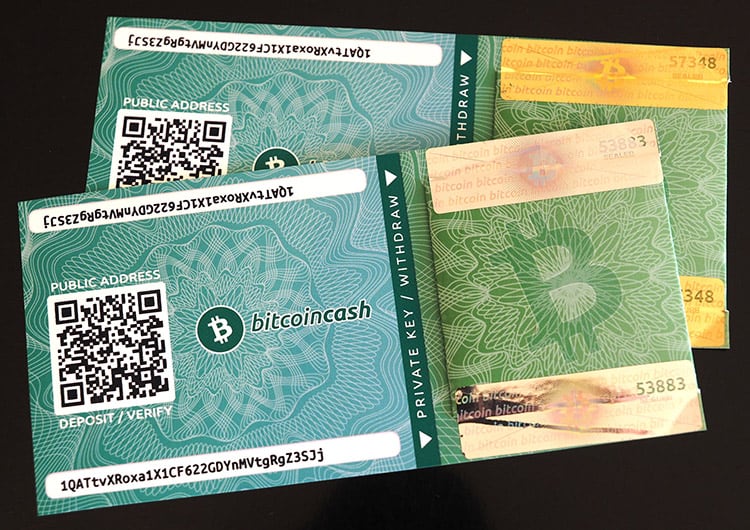 To begin with, visit the bitcoinpaperwallet.com site and click "Print a wallet"
Click "Generate Keys and Print Paper Wallet" and then move your mouse around and/or type in random characters into the box
Step 2 – Create and Print Your Wallet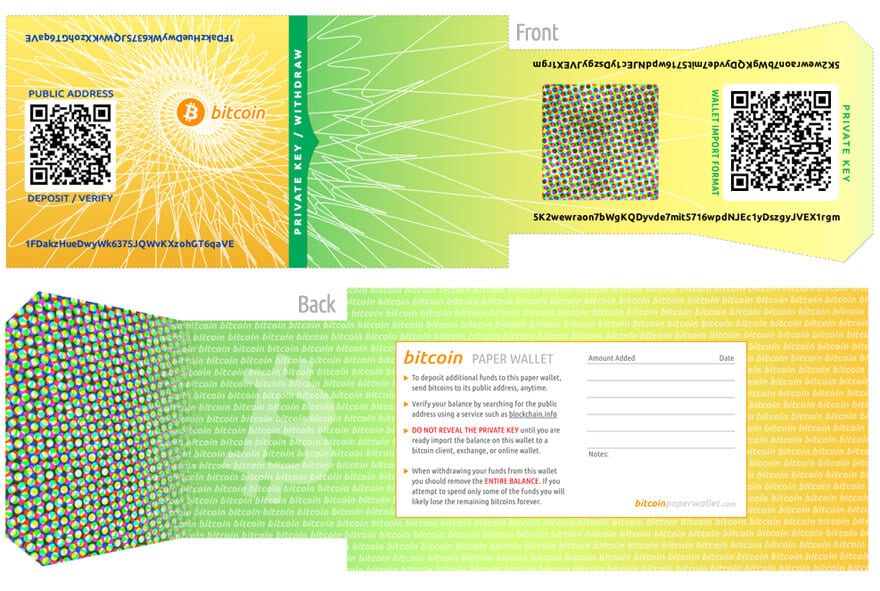 Once you are done, your wallet will appear on the screen and you will get a prompt to print out the front.
WalletGenerator.net
Just like BitAddress.org, WalletGenerator.net makes use of JavaScript technology. And this greatly minimizes the probability of your private keys leaking into the internet.
Another similarity that the two sites share is that they are both open source. As such, if you have some knowledge of coding, you can examine the source code for the paper wallet generator.
The site has a focus on user safety and actually provides instructions on how to generate your wallet offline. Little wonder it is one of the most popular sites for generating paper wallets for crypto users.
About the team behind the wallet, the site simply says: "We are just two random guys (sic) having fun with a side project."
To use the site to create your own paper wallet, follow these steps:
Step 1: Go to walletgenerator.net and create your wallet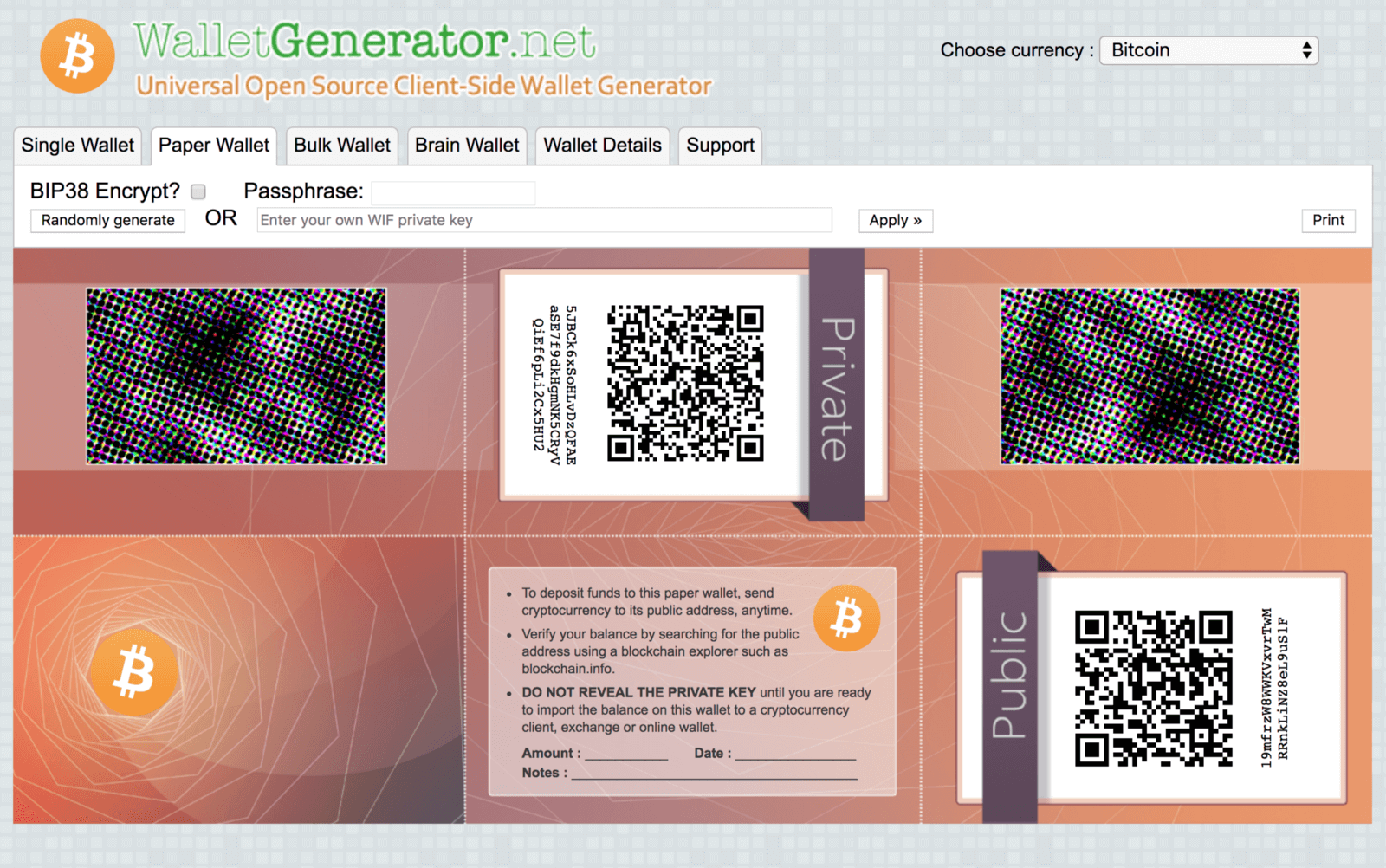 On the site, you will get a security checklist recommendation and a reminder to follow it so as to avoid potential risks.
Select your cryptocurrency and then click on "Generate New Address." Print the paper wallet tab on high quality paper, fold it and store it securely.
Step 2: Add Funds to Your Wallet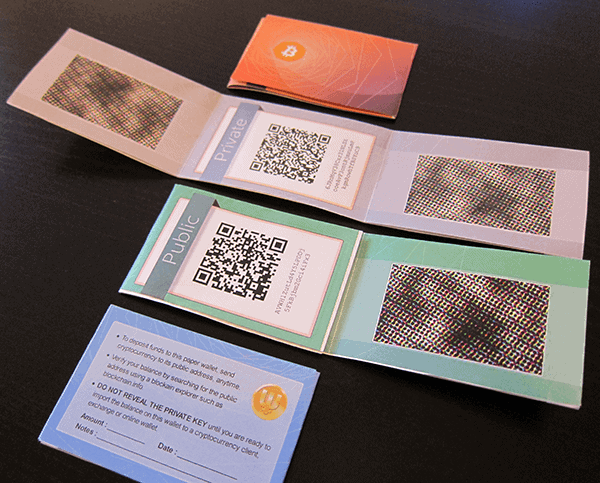 To receive funds in your wallet, make a transfer from another wallet to the public address on your new paper wallet. According to a reminder on the site, it is prudent to try sending a small amount at first before you send a big payment.
Electrum
Electrum is one of the oldest Bitcoin wallets, having been in existence since 2011 and is a product of a German computer scientist. Due to its early arrival on the scene, the wallet reportedly handles at least 10% of all Bitcoin transactions.
Primarily, it is designed for desktop and mobile use. However, the wallet also allows users to create paper wallets for cold crypto storage.
To create your Electrum paper wallet, here is what you need to do:
Step 1: Create a Wallet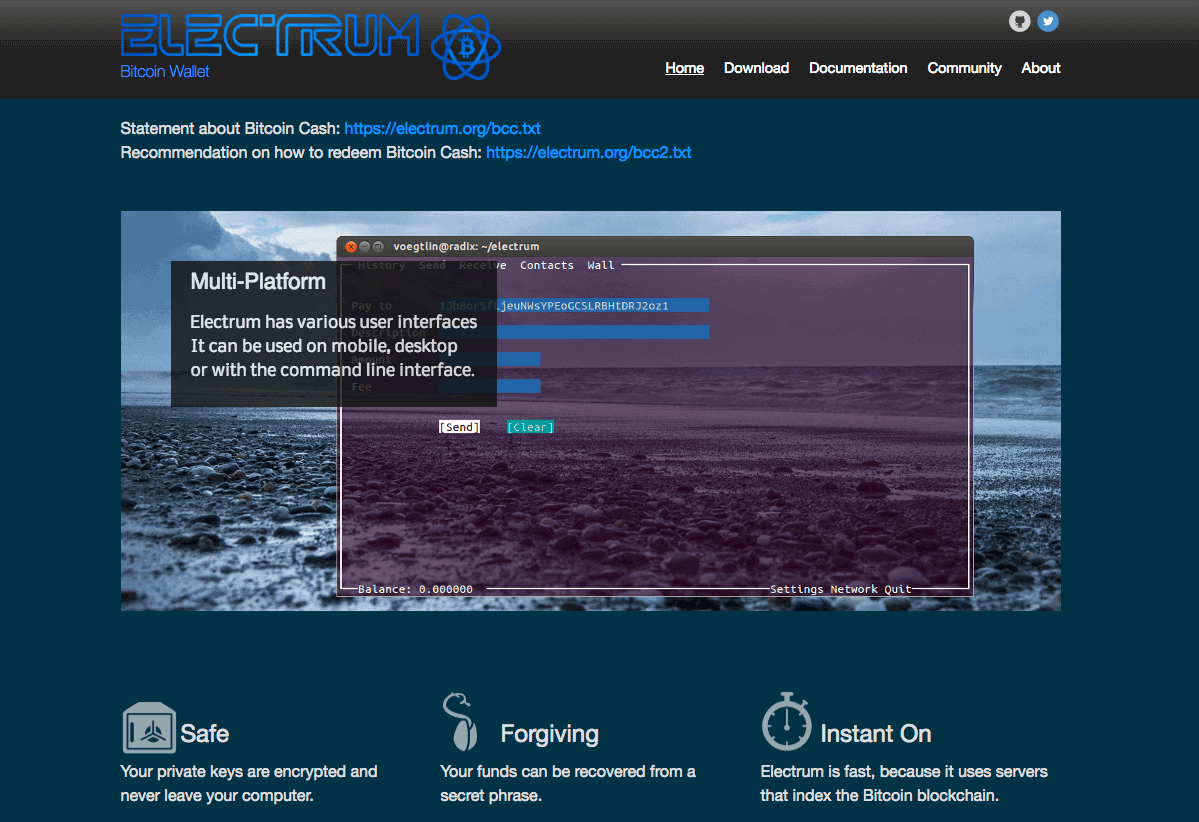 Go to the official Electrum site, download the Electrum wallet app and create a new wallet by clicking File>New.
Choose the wallet type; any of the available options can do apart from the "Bitcoin Watch Only Address." After that, click "Create a new seed" and you will get a 12-word mnemonic phrase. Write it down and keep it safe.
Step 2: Get Your Private Keys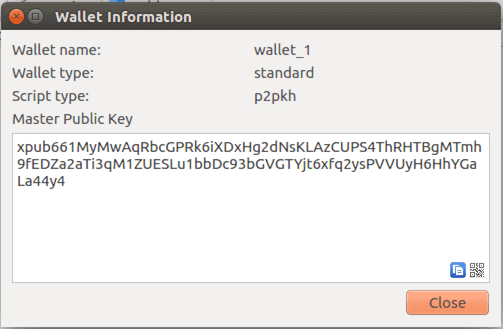 Start by re-typing the mnemonic phrase to confirm it and then your wallet will be ready to use. To get your public keys, click Wallet>Public Master Keys. Copy and paste this key somewhere and then generate your private keys and print both out and store them securely.
Mycelium
Mycelium is another industry favorite which has been on the scene since 2013. It is an easy-to-use wallet with an intuitive interface and straightforward design.
The wallet comes in the form of an app for both Android and iOS devices and has a focus on safety. One crucial item in the Mycelium ecosystem is a small USB paper wallet printer known as Entropy.
With Entropy, you can generate and print a paper wallet for your crypto funds without the need for a computer interface.
To create your own Mycelium paper wallet, here is what you need to do:
Step 1: Get Mycelium Entropy and Plug it into a Printer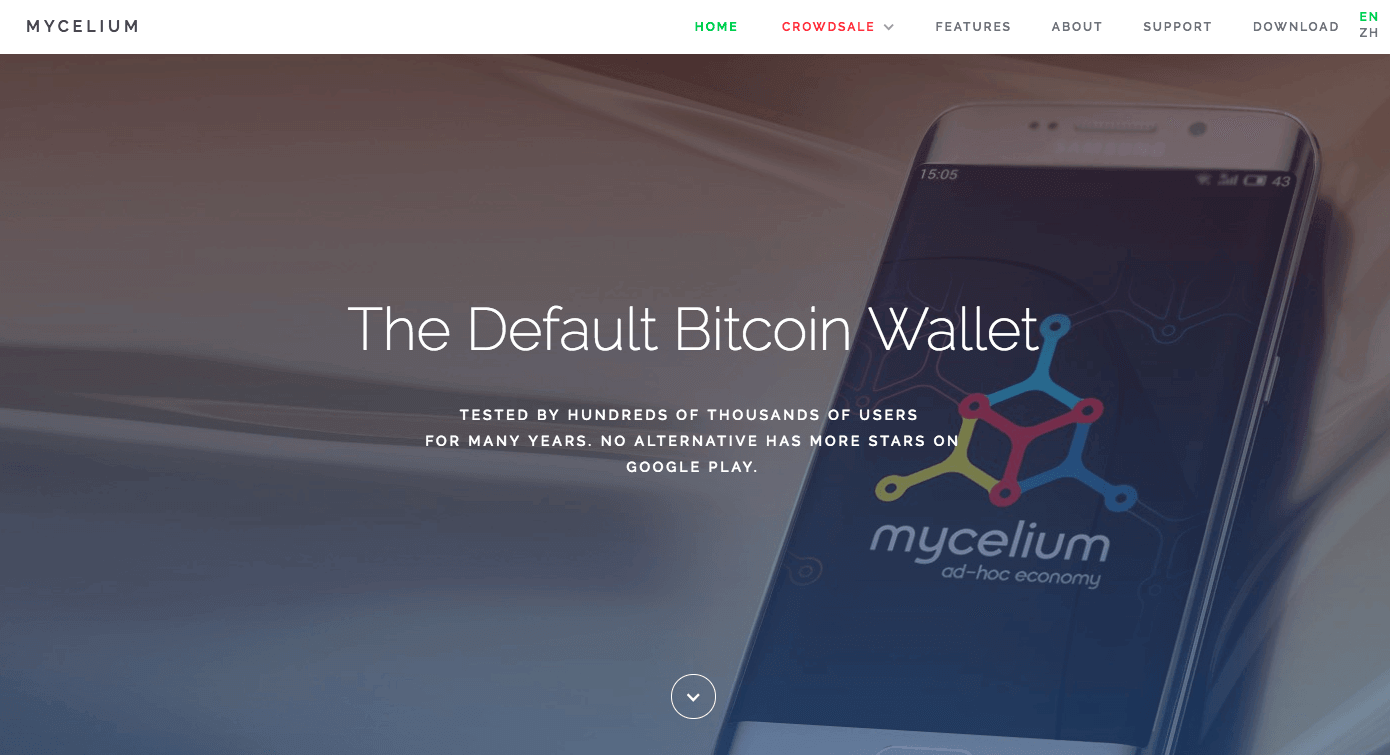 Simply insert the Entropy device into the USB port on your printer and once it detects the paper wallet image, hit "Print"
To create a new paper wallet, push the button on the device and give it a few seconds then print out the image as in the first step.
Step 2: Spending from the wallet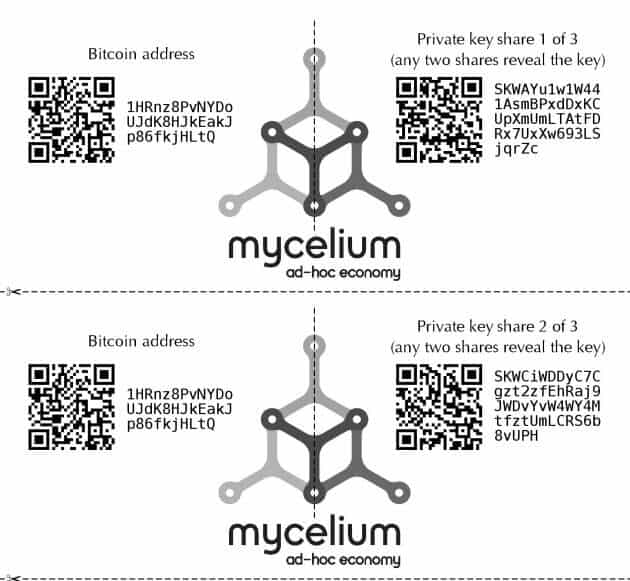 To spend from your Mycelium paper wallet, you will need the Mycelium app. Once you install it, go to Accounts>Cold Storage and follow the prompts to access your paper wallet.
Best Paper Wallets in Your Country
UKCanada & USAustralia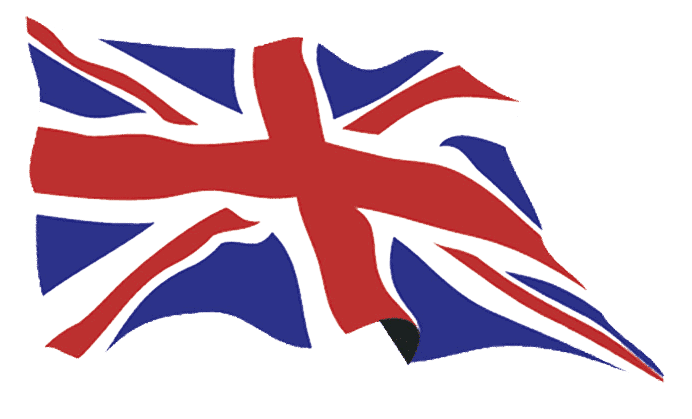 There are lots of paper wallets to choose from for residents of the UK. In fact, the best part about paper wallets is the fact that they are accessible globally.
Our favorite pick is the walletgenerator.net for one major reason. Unlike most of the other options, it supports multiple cryptocurrencies. If however you are content with a Bitcoin-only paper wallet, BitAddress.org is a great choice.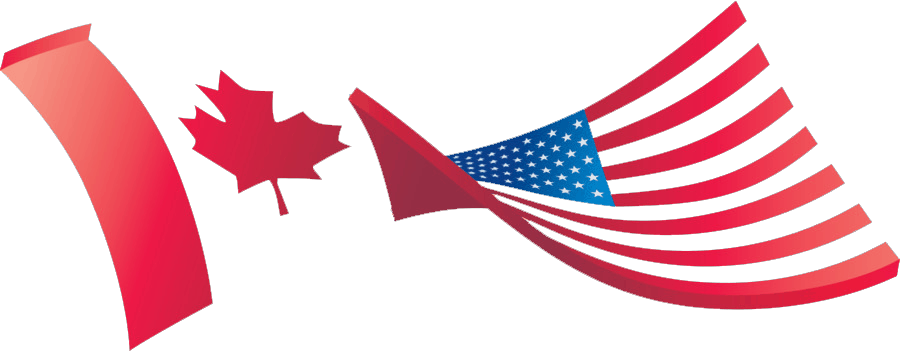 For residents of Canada and the US, we would still recommend either walletgenerator.net or BitcoinAddress.org. This is because both of these wallets use JavaScript engine and are therefore almost immune to online vulnerabilities.
The Mycelium Entropy paper wallet generator is a great option for users in Australia. It is one of the easiest to use paper wallet generators out there and also one of the most secure.
The only challenge is getting your hands on the device. If you cannot get one, good old-fashioned options BitAddress.org, Bitcoinpaperwallet.org and walletgenerator.net are all viable.
Differences Between Exchange, Hardware and Software Crypto Wallets
Our guide has focused on paper wallets, which may have you confused about the various types of wallets out there and the differences between them. Let us briefly analyze the different types of wallets and the features that set them apart.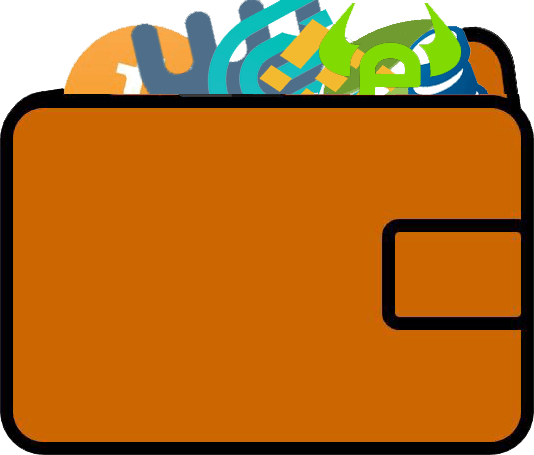 Exchange Wallets
Crypto exchange users get access to online wallets on the platform to store the coins they buy. While these are extremely convenient wallets, easy to access and use, they are also the least secure.
They are ideal for short-term storage but for extended storage, go for a cold option such as hardware and paper wallets.
Here are our favorite exchange wallets: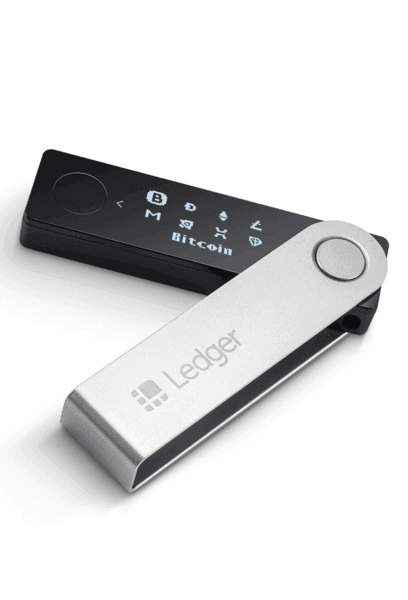 Hardware Wallets
These are the safest wallets for crypto storage as they are not connected to the internet for extended periods. This makes them virtually hack-proof and thus secure.
They are only comparable to paper wallets in security but a little more convenient as they are easier to access.
Here are some good examples of hardware wallets: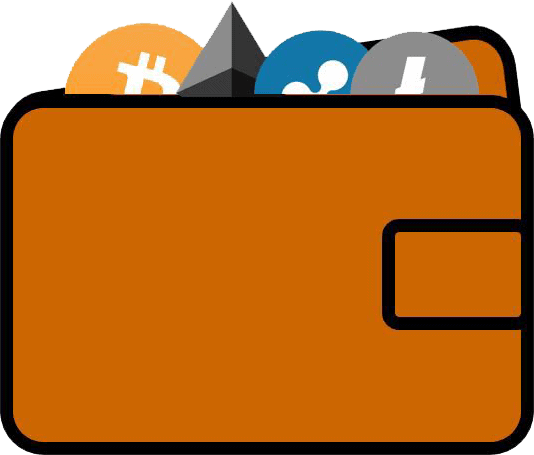 Software Wallets
These wallets store your cryptocurrencies on apps either on mobile devices or PCs. They are also convenient to use but less secure than hardware wallets due to exposure online.
We recommend them for everyday users of cryptocurrencies but you should only store the amount you need for short-term use and store most of your funds in cold storage.
Here are some good examples of software wallets:
Best Wallet on Mobile
At the end of the day, it is clearly evident that paper wallets offer a much higher level of security than most other wallets (with the exception of hardware wallets). For this reason, they are one of the best storage options for long-term needs.
However, as a majority of crypto users will agree, you need a wallet for storing the coins you use on a daily basis. This could be for trading, making payments and generally carrying out crypto transactions.
Paper wallets have always been considered one of the most secure options for crypto storage. However, as is the case with all methods, the safety of its use will vary from one individual to another.
To ensure you keep your cryptocurrencies secure in paper wallets, you need to keep your paper wallet safely. Some opt to deposit these wallets in safety deposit boxes for the ultimate security.
But keep in mind that doing so will once again transfer the safety of your digital assets into the hands of a third party.
On the sites that offer paper wallet generation services, you will typically find security instructions to minimize the risk associated with the storage option.
For instance, they usually highlight the importance of printing on quality paper using a high quality printing technique to minimize fading and other effects. They also recommend lamination of paper wallets and outline precautions in case you choose to laminate.
You would also need to protect the paper wallet from loss, fire, water damage and other possible risks. All in all, the security of your paper wallet, and ultimately your digital assets is in your own hands and requires diligence.
Be sure to adhere to the security recommendations so as to keep your wallet safe at all times.
FAQs
What type of paper and printer should I use to create my paper wallet?
A laser printer will create a more durable print than an inkjet printer as the output is waterproof. To make it even more long-lasting, seal the printout in a bag or laminate it. When it comes to the choice of paper, the best option is synthetic waterproof paper e.g. Revlar. If however you have to use an inkjet printer, you can spray the paper with a fixative to preserve it or use waterproof paper like Teslin.
Can I print two wallets on one paper?
If you are concerned about paper wastage or have many wallets to print out, you can print multiple wallets on one paper.
Should I laminate my paper wallets?
Yes. It is always a great idea to laminate your paper wallets to protect them against getting damaged. However, it is a better idea to laminate an inkjet printout than a laser print out because lamination heat can make the laser prints on either side of the paper to fuse.
How do I send funds to a paper wallet?
To send funds to your paper wallet, open your live software wallet or web wallet and send funds from it to the public address on your paper wallet.
How do I spend funds from a paper wallet?
To spend funds from your paper wallet, you can either sweep or import the wallet. In effect, this transfers your funds from the paper wallet to a live wallet. As a point of caution, always spend the entire balance as it is not safe to spend it in portions.
Do I need coding knowledge to use a paper wallet?
No. Even though having coding knowledge is a plus in that you can audit open source codes for various paper wallet generators, it is not a necessity. Without coding knowledge, you can still follow the simple instructions to create and safeguard your paper wallet.