NEW YORK (InsideBitcoins) — According to a report in the New York Times's "Dealbook," the Winklevoss Twins are aiming to launch a regulated bitcoin exchange in New York. Although the report claims that this would be the first regulated bitcoin exchange for American customers, the reality is that there's already another exchange to buy cryptocurrency operating in New York — Coinsetter. It is likely that both of these exchanges would become regulated eventually, although more competition in the coveted U.S. bitcoin exchange market should always be welcomed with open arms.
At this time, it appears that the new exchange — named Gemini — will have no direct connection to the proposed bitcoin ETF from the same Winklevoss Twins.
Details of the exchange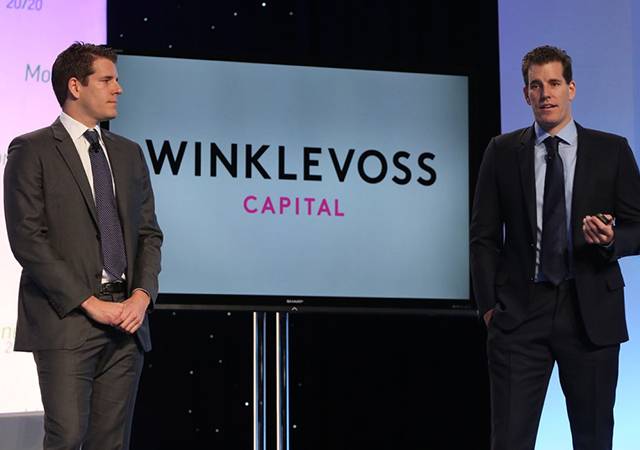 Gemini is self-funded by the Winklevii; they've hired top engineers from hedge funds, acquired a partnership of sorts with an unnamed New York-chartered bank, and engaged regulators in a manner that would turn off many early bitcoin adopters. The move to create the exchange is a long term play from the Winklevoss Twins who believe they "have to build the infrastructure" before bitcoin can go mainstream.
The twins have been holders of bitcoin since 2012, and they've already had long conversations with New York and Federal regulators who want to make sure that this new technology does not run amok and power money laundering for terrorists and criminals.
An early version of the exchange has been built in the Winklevoss Capital offices in Manhattan, and their chief compliance officer, Michael Breu, worked at Bridgewater Associates — a mammoth hedge fund — before he decided to join the team. Gemini's chief security officer, Cem Paya, previously worked the same job for Airbnb. Law firm Katten Muchin Rosenman is helping Gemini deal with financial regulations and winning regulatory approval from the New York Department of Financial Services.
As of now, Gemini's plan is to launch the exchange as soon as their given the go-ahead by NYDFS Superintendent Ben Lawsky.
Not running for greener pastures
One of the most interesting aspects of this revelation from the Winklevoss Twins is that they are not running for greener pastures. Other bitcoin companies, such as Coinapult and Monetas, have decided to head over to Panama and Switzerland respectively to avoid the regulations associated with running a bitcoin company in the United States. Co-owner of Coinapult Erik Voorhees has spoken about his disgust with forcing bitcoin companies to "spy on their users" in the past.
The Winklevii should understand this regulatory environment just as much as anyone else in the space, given the fact that one of their early bitcoin investments in BitInstant was eventually shut down. The company was selling bitcoins to an intermediary who then sold those bitcoins on Silk Road. In response to these sorts of issues, Tyler Winklevoss has stated, "This time around we are betting on ourselves."
Our Latest Investment: Gemini http://t.co/ynMI6iqRXL @GeminiDotCom

— Winklevoss Capital (@winklevosscap) January 23, 2015
FDIC insurance offered for dollar deposits
One of the perks of having a banking relationship with a New York bank is that Gemini will be able to offer FDIC insurance on U.S. dollar deposits. The Winklevoss Twins described this feature in a post on the official Gemini blog:
"We are also thrilled to announce that we have secured a banking relationship with a New York State-chartered bank. This means that your money will never leave the country. It also means that US dollars on Gemini will be eligible for FDIC insurance and held by a US-regulated bank. Your US dollars on Gemini will be as safe and secure as they are in your bank account today."
Due to the costs associated with insuring bitcoins, it seems that possibility is off the table for now. This should not come as a surprise due to the fact that a similar non-insured structure is used for the potentially upcoming bitcoin ETF from the Winklevii.
As always, it's important to remember the lack of protection offered to users of bitcoin exchanges — regulated or not — in situations where the bitcoins are lost or stolen.
You can follow @kyletorpey on Twitter.
Photo credits: WinklevossCapital.com