Did you know that forex trading is the single largest global market that operates around the clock? It is also one of the most complicated industries that require a mastery of not just analyses skills but that of its players especially the brokers. And there is no better way of getting both skills and a deeper understanding of the broker's operations for both novice and active veteran traders than by opening a demo account.
The fact that the best forex brokers offers a free and sufficiently funded demo account gives you no reason to jeopardize your portfolio by trading real money off the bat. But what is a demo account? Must you start your career trading in a demo environment? And what are the best demo accounts currently available? Here is everything you need to know about forex demo account trading.
What is a forex trading demo account?
A forex demo account is best described as a simulation of the live trading account, but specially designed to help you practice trading and understand the broker's operations. It looks, feels and uses real forex industry data. They are mirror images of real trading accounts with the most significant difference between the demo and a live account being the fact that the former uses virtual currencies.
Given the highly decentralized nature of the forex industry and the lack of a unified international regulatory body, each forex broker is free to come up with individualized terms of engagements for prospective traders hoping to transact through their platform. Most will, therefore, create the demo account, often referred to as a simulated trading account, to help these prospects understand not just the market but also the different features of their platform.
What to focus on and what to avoid when looking for a demo account
Demo accounts are supposed to mimic the operations of a live account in helping understand the market and the broker. But given that various brokers provide different features for their demo trading accounts, it is important that you know what to look for, as well as, what to avoid to ensure you are not swayed by the hype within the industry.
What to look for
✅Trading platform: You are trading a demo account because you want to familiarize yourself with the broker and their trading platform. Why would you then practice trade with a MetaTrader platform if you intend to use the cTrader in your live trading?
✅Exploration time limit: A demo account is a practice ground for any trader and the more time you spend here, developing and testing different strategies, the higher your chances of succeeding in a live account environment. Only go for brokers who don't limit the amount of time you spend trading their demo accounts.
✅Customer support: The amount of support advanced by a broker to their demo accounts is a reflection of the attention you get when trading in a live environment. Go for brokers with the best support? But how do you tell if a broker has invested in proper support? By checking out reviews about their services.
What to avoid
❌Poor demo account and broker reviews: Avoid brokers of ill-repute by checking the reviews of their verified customers and expert industry operatives. Here, pay attention to complaints about transparency and account features.
❌Non-regulated brokers: Avoid demo accounts from unregulated forex brokers.
Criteria used to rank the various demo accounts
When vetting the best forex demo accounts, our primary focus was their features and the extent to which they mirror those of a real trading account. Our attention was particularly drawn to the different factors that affect how much you make and how you come up with a trading strategy.
Availability and ease of use of charting templates
Technical indicators
Research and education/training
Order placement options and execution speeds
Spreads, leverage and lot size
Currency pairs
Customer support
Best 6 Forex Demo Accounts 2019
1. XM $100,000 Demo account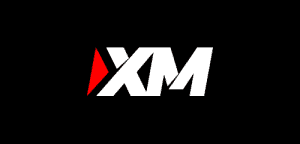 Regulation: FCA/ CySEC/ASIC
Headquarters: Limmassol, Cypress
Founded in: 2009
XM Group's and their $100,000 demo account also make it to our list of brokers with the best demo accounts. It is also one of the most unique and most versatile demo accounts given that the broker is one of the few who allow prospective traders wishing to join their platform to open and run up to five fully-funded demo accounts. These accounts are also fitted with all the features of a live trading account and operate in real time markets sharing the same leverage and spreads as their live account counterparts.
The broker notes that they haven't set a time limit to the use of their demo accounts, and that a trader can always open another if they exhausted their virtual amounts in the other. However, demo accounts that remain inactive, three months after the last login are recalled automatically. XM demo accounts are hosted on either the MT4 or MT5 platforms and include such special features as stop loss.
Pros
✅Speedy execution of orders
✅Regulated by multiple agencies across the world
✅Comprehensive forex training material (videos, articles and live webinars
✅Support both signal trades and expert adviser assistance
Cons
❌Demo account use is limited to five batches of $100,000 virtual currency
❌The variable spreads often shoot to unhealthy levels
2. Oanda $100,000 Demo account
Regulation: FCA/ FSA/ASIC/CFTC
Headquarters: New York (NY), USA
Founded in: 1995
Oanda is one of the few, if not the only one, reputable traders that promise infinite virtual funds for their demo account, released in batches of $100,000. This means that you are free to reset the virtual balance back to the original amount anytime. But this is not the only reason Oanada's demo account makes it here. We also like the fact that the broker has availed it in the five trading platforms that support their live accounts, thereby guaranteeing a seamless transition.
We can also attest to the fact that Oanda forex broker and their demo platform are all after helping traders at this get a feel of the live trading environment. They achieve this through the real-time exposure of demo trades to the live market using the real-time spreads as well as live prices. More importantly, they don't have a time limit for trading the demo account or refiling their virtual currencies.
Pros:
✅Employs such trading features as stop loss
✅Has over 50 trading indicators for perfecting a strategy
✅Simplified registration and transition to live trading account
✅Wide selection of major and emerging currencies to choose from
Cons
❌Limited education and training for beginners
❌Customer support and assistance is wanting
3. PepperStone $50,000 demo account
Regulation: FCA/ASIC
Headquarters: Melbourne , Australia
Founded in: 2010
Pepperstone demo accounts are specially designed for forex market beginners who are still learning the ropes, as well as, active veterans who either want to test and perfect a strategy or others that want to test an expert adviser tool. Both are given $50,000 in virtual currencies that they have to use within thirty days. We also found their demo account quite effective in conducting back-tests and checking the effectiveness of different strategies.
The demo account can be operated on both the cTrader and the preferred MT4 platform, just like the rest of the live accounts maintained by the broker. Note that registering a demo account requires as much information as registering and verifying a live account. This makes transitioning rather effortless and just a deposit away. Pepperstone, however, will only allow for the opening of two types of demo accounts, the commission-free but high spreads standard account and Razor that attracts little commission and even smaller spreads.
Pros
✅Fast order execution speeds
✅High leverage (up to 1:500)
✅A choice between standard and razor demo accounts
✅Wide selection of technical indicators
Cons
❌Limited demo account exploration period
❌Not much emphasis on training
4. Forex.com $50,000 demo account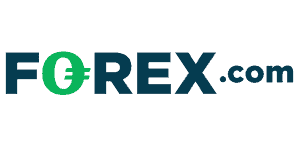 Regulation: FCM/RFED/CFTC/NFA
Headquarters: Bedminster, New Jersey , United States
Founded in: 2001
Would you like to start off your career in forex trading or further expand your skill set with a $50,000 demo account with a reputable broker? That's what Forex.com promises both forex trade beginners and experienced professionals seeking to register on their platform. The broker goes ahead to over-deliver on this by giving strong emphasis on the educational aspect of trading. Their team of experienced traders is constantly updating their forex education library, treating traders to market forecast and hosting regular 'strategy reorganization' webinars.
Our attention when interacting with the Forex.com was always drawn towards their platform's ease of use. The well displayed and easily customizable charts and layouts as well as the numerous technical indicators integrated therein played a key role in informing our decision to feature the broker on this list.
Pros
✅Regulated by Australia's ASIC
✅Wide selection of currency pairs to choose from
✅Impressive customer service
✅A comprehensive approach to forex education and training
Cons
❌The demo can only be used for 30 days (time not extendable)
❌High spreads
5. HYCM $50,000 demo account
Regulation: FCA/CySEC/MiFID
Headquarters: London, United Kingdom
Founded in: 1977
HYCM like most other reputable forex brokers presents its prospect traders with an opportunity to first familiarize themselves with their platforms and operations in a $50,000 demo account. This is open to all forex traders, both seasoned industry operatives and beginners trying to get by. According to the broker, the funds will be active for two weeks. The silver lining here, however, is the fact that they haven't placed a restriction on the number of demo accounts an individual trader can open.
Additionally, a trader has the option of choosing their demo account's base currency, either USD or EUR. We also noticed that there is no difference between registering a live or demo accounts, implying that it only takes a minimum deposit to take a demo account live. It is also important to note that the demo account is hosted on the all-popular MT4 platform.
Pros
✅You don't need identity verification before you start trading
✅Low spreads and high leverage
✅Ease to use platform for both beginners and trading veterans
Cons
❌Rigid as it is only hosted on MT4 platform
❌The charts could use more indicators
6. AxiTrader $50,000 demo account
Regulation: FCA/ASIC
Headquarters: Sydney, Australia
Founded in: 2007
Regardless of your skill level in the forex industry, you can never go wrong with a $50,000 dollar, risk-free demo account on the dynamic MetaTrader platform. AxilTrader's demo account mimics the live forex market environment by allowing the account operators to execute trades using real-time data from both the industry and the broker. You can, therefore, stand assured that you are trading on the same spreads and leverage levels with every other trader maintaining your account type. The only difference between you and them is the fact that your trades are risk-free.
Ideally, a demo account from AxilTrader expires within thirty days. But the broker claims that they are always open for negotiations and encourage individuals who wish to see their demo accounts expiry time extended contact their customer support team. From our interactions with the broker and their platform, we learned of the broker's unwavering dedication towards the advancement of forex education. They will even allocate a demo account holder an account manager to guide them through the intricacies of forex trade.
Pros
✅Dedicated customer support team over multiple channels
✅Regulated by ASIC
✅Supports expert advisers and signal trading
✅Integrated with numerous technical indicators
Cons
❌30-days not enough time to master the trade or perfect a strategy
❌Limited currency pairs
How accurate and reliable are demo accounts
Demo accounts can be used alongside forex beginner guides to accelerate the forex learning process. They are also a great addition to an experienced trader's arsenal when it comes to testing strategies, new brokers, signals, and expert advisers. But as much as they may try to replicate the live trading environment with all the real-time data and technical indicators, they aren't always an accurate representation of the market conditions.
While they may be reflecting real market prices and spreads, they always turn a blind eye to key aspects of trade that have a huge impact on a trader's profitability. For instance, they don't take into consideration the aspects of deposit and withdrawal charges, slippage, or re-quotes as they don't involve deposits and withdrawals.
More importantly, experts warn the near-perfect trading strategies developed in a demo account setting shouldn't be expected to be as reliable in a live trading environment. This is due to the emotional detachment brought about by trading free cash. While emotional balance has proven to be the greatest tool in conquering the forex market, demo account trading does little to bring out the emotional intensity that trading real money arouses or help a trader maintain calm in the face of a loss or win.
You have to leave room for adjustments when considering both the accuracy and reliability of demo account strategies. The best thing is to try and develop the most sophisticated strategy and hope that it stands the accuracy tests that come with fees and charges as well the win or loss emotions that test its reliability.
How can you speed up your mastery of forex trade when trading in a demo account?
1. Understand the platform: After opening a demo account, don't rush into executing trades. Take time to first understand its basics such as how to interpret indicators and charts.
2. Learn how to use the leverage level: Your forex broker might have offered leverage of up to 1:1000, but this doesn't mean that you must use it all. Stop overtrading and master how to use the right leverage level for the right trade.
3. Create and follow a strategy: It is not enough to feel like you are executing trades. Learn to pause from time to time, examine past trades, identify trends and then use that, good or bad, to build your strategy.
4. Master your emotions: You will never make anything in forex trade as long as you don't have your emotions in check. When you win, don't let that get into your head and when you lose, don't take it personally. Approach every trade like it is the first and the last you will ever make, alienating your buy or sell decision from previous wins or losses.
FAQs
How do you open a demo account?
Different forex brokers have different requirements for traders wishing to open demo accounts on their platform. Some will ask for comprehensive details and even demand for identity verification while others just need your name and email address. These requirements are however well explained in every broker's demo accounts terms and conditions.
Is demo account available on all platforms?
Yes, demo accounts can be hosted on virtually every platform, from MetaTrader, cTrader, web traders, and even smartphone applications. The forex broker is, however, free to host their demo accounts on all or some platforms of their choice.
Can I trade live without going through the demo?
Yes. If you have had previous experience in trading or have enough money to risk as you learn, go straight ahead and start trading in a live account. You can also trade without going through a demo account if you rely on trading signals or are using a reliable expert advisor.
What are the other key differences between real and demo accounts?
Apart from trading real cash and virtual currencies, no matter how well your trades are in a demo account, you can never withdraw profits from the account. Additionally, while real forex account trading account keeps the trader on edge, forcing them to think long and hard before making a market move, demo accounts encourage laxity and comfort.
Can I open two demo accounts with the same broker?
The answer to this is entirely dependent on the broker. But most do not allow for the creation of extra demo accounts or even extension of the demo trading period after expiry. The more flexible ones will only allow for the creation of one account at a time after either expiry or exhaustion of the allocated virtual currency.
How long does the demo account last?
Some last a lifetime with an unending supply of virtual cash. Others last a few months or weeks with the possibility of extension upon request, while some last around the same time with no option of renewal.
Can I renew my demo account after time lapse?
Yes, if your trader has set out a provision for its renewal. In most cases, you have to get in touch with the forex broker's customer support team and request that they extend your training time. In other cases, you only have to wait for the first one to expire or exhaust its credit reserve before requesting for a top up.
Who needs a demo account?
The demo trading was initially meant to help market beginners get a grip of the market's operations. Over the years, however, they have evolved and extended their scope. Today, anyone who needs to understand a new broker, tests a new strategy or even tests an expert adviser needs a demo account.