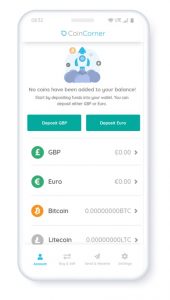 Robo-advisors are gaining popularity over the past couple of years as a type of automatic portfolio management service. A robo advisor always uses computer algorithms to create an asset portfolio for investors according to their risk tolerance and time horizon. Robo advisors companies are perfect for investors who want someone else to carry out investment activities with low risk and high reward potential.
These companies are also best for investors who don't have any knowledge about how to analyze complex technical charts and financial statements. Above all, the robo-advisor services are offered at a fraction of the cost compared to a human financial advisor.
Robo-advisors normally allocate funds according to the risk preferences and investing goals. Although robo-advisors have the potential to invest in several products such as bonds, stocks, futures, real estate commodities, but the client's funds are mostly used to build ETF based portfolios.
Although there are several robo advisor companies available online, we selected the best robo-advisor for you that offer a low initial investment, popular investment options, low fees, and comprehensive portfolio management features. In addition, we've dividend these advisors into two categories:  5 best robo advisors for U.K. investors and 5 best robo advisors that accept U.S. clients.
Robo Advisors Selection Criteria:
Choosing the right robo advisor is the key to success. There are several things that you need to consider before starting automated investing. All the below-listed robo advisors are among the best in the industry. However, we have used the following criteria before choosing the right one for you:
Regulation and compliance
Minimum account balance
Customer support
Number of instruments
Human support
Accounts types
Tax strategies
Best USA 5 Robo Advisors for 2019
Betterment – The Robo Advisor with No Minimum Balance Requirement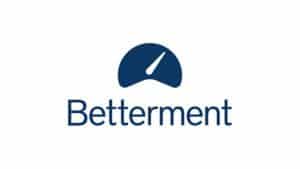 Betterment is one of the largest and best robo-advisor for U.S. clients. This company only offers services to U.S. clients due to regulatory restrictions. Betterment robo advisor is perfect for new investors due to no minimum account balance requirement for its standard or digital plan. It takes a passive approach to trades and investing.
| | |
| --- | --- |
| Review at Glance | |
| Avg. Annual Return 2013 – Present | 6.99% |
| Return in 2019 so far | 13.66% |
| Access to financial advisors | It gives direct, real-time access to a dedicated team of financial advisors. |
| Multiple saving accounts | It let investors specify and track multiple personal savings goals simultaneously. |
| RetireGuide | It offers a strong personalization feature called RetireGuide. |
| Minimum account balance | No minimum account balance requirement |
With almost $13.5 billion in assets under management (AUM), this robo advisor offers advanced portfolio management through its Plus and Premium plans. It promises an additional 2.9% each year due to its passive investing approach, tax-efficient techniques, and rebalancing.
Its asset portfolio includes a mix of low-fee bond index funds and stocks. The company charges a low fee to clients. For instance, it charges only 0.25% annual fees on a basic Digital plan with no minimum balance requirement. Basic Digital plan account holders would also have complete access to automated portfolio management along with all of its web tools and customer service. Moreover, the fee will decline to 0.15% if the customer has more than $2 million in an account.
Pros:
No account minimum
Fractional shares limit uninvested cash
Robust goal-based tools
Personal Capital – The Robo Advisor with Modern Theory Approach

Personal Capital offers robo advisor services to clients across the United States. It is one of the best robo advisors who offer an automated experience along with instant access to a financial advisor. This platform has close to $8.5 billion in assets under management. The platform permits investors to link their bank accounts to the platform, which helps in tracking their spending and retirement savings.
| | |
| --- | --- |
| Review at Glance | |
| Average Return 1 Year | 8.42% |
| Minimum Investment | $100,000 |
| Fees | Wealth Management: First $1 million: 0.89% ; $1-3 million: 0.79%; $3-5 million: 0.69%; $5-10 million: 0.59%; Over $10 million: 0.49% |
| 401(k) Assistance | Yes |
| Human Advisor | Available for all account holders |
It uses modern portfolio theory investing approach in order to establish your portfolio according to your risk tolerance and to maximize your portfolio's return. It also employs tax loss harvesting and rebalancing approaches.
However, it charges a relatively higher fee for its services. The fees are ranging from 0.49% to 0.89% on an annual basis. The client offers a lower fee structure to clients who invest in higher capital.
It offers three different types of accounts to customers according to the size of investment: Personal Capital account provides investment service for clients with up to $200,000, it provides Wealth Management plan to customers who have more than $200,000 to $1,000,000 in investable assets and it offers Private Client plan to clients with more than $1,000,000 in investable assets.
Although all the above-listed plans provide access to a human advisor, the customers with premium plans are permitted to access the dedicated financial advisors along with additional wealth management features including estate and tax planning services.
Pros:
Multiple Accounts Types
Human Advisor Availability
Strong Customer Support
Wealthfront – The Advisor with Risk-Free and Automated Approach
With $10 billion of assets under management, Wealthfront is perfect for investors who want risk free and automated approach to their investment strategy. This robo-advisor creates a personalized and diversified asset portfolio according to your answers to a risk questionnaire. It has set a minimum investment amount at $500 with no additional management fees.
| | |
| --- | --- |
| Review at Glance | |
| Avg. Annual Return 2013 – Present | 6.75% |
| Return in 2019 so far | 14.18% |
| Fees | 0.25% |
| Account minimum | $500 |
| Promotion | $5,000 amount of assets managed for free |
| Accounts types | Multiple accounts |
It also offers a referral program that will give you and your referee an extra $5,000 to be managed with no management fees.
It offers multiple accounts types to investors. These accounts include individual accounts; IRAs Trust accounts and 529 College Savings Plans. It uses a tax-optimized direct investing strategy for tax-loss harvesting. This robo advisor also offers periodic rebalancing to those customers who have invested $100,000 or more.
Pros:
The low account minimum and no extra fees
Investment in fractional shares
Easy to Use
Access to financial planners
Tax-Loss Harvesting
Ellevest – The Robo Advisor with Low Fee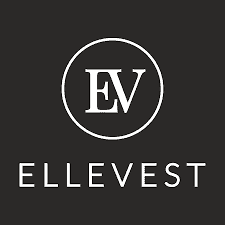 Ellevest stands among one of the best robo advisors for U.S. clients. It does not accept clients from other parts of the world due to regularity restrictions. It charges only 0.25% for accounts with the minimum balance of up to $50,000. Once the client reaches $50,000, the client can upgrade to a premium service which would give access to financial planners and coaches.
| | |
| --- | --- |
| Review at Glance | |
| Average Return 1 year | 8.78% |
| Fees | Digital – 0.25%/year; Premium – 0.50%/year |
| 401(k) Assistance | Yes |
| Tax Loss Harvesting         | No |
| Portfolio Rebalancing | Yes |
Although it employs a good tax strategy, Ellevest does not include tax loss harvesting. In addition, it provides personalized portfolios at a good rate. This robo advisor only invests in ETFs.
It offers multiple account types to investors. However, all types of account holder would have unlimited access to financial advisors. It human financial advisors help on several topics including consolidating and customizing your account to meet your goals, managing old retirement accounts, as well as advice on managing investments while paying off debt.
Pros:
Beginning investors
Intermediate investors
Low minimums
Women
Goal-oriented investors
Blooom – The Robo Advisor With Best Retirement Plans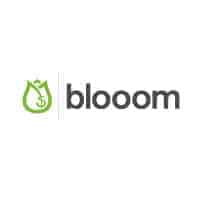 Blooom is focusing primarily on one segment: workplace retirement plans like 401(k)s. This robo advisor has built a platform to facilitate Americans' retirement assets. It absolutely manages defined contribution plans — 401(a)s, 401(k)s, 403(b)s and 457s.
| | |
| --- | --- |
| Review at Glance | |
| 401(k) Assistance | Yes |
| Tax Loss Harvesting | No |
| Portfolio Rebalancing | Available |
| Advice | Automated |
| Minimum Investment | $0 |
They have set up a simple business model. They haven't set any minimum account requirement and they charge a flat $10 fee each month.
Pros:
Beginning investors
Hands-off investors
Desktop users
401(k) users
Best UK 5 Robo Advisors 2019
WealthSimple  – The Robo Advisor with Several Investment Plans
With £1.5 billion in assets under management, it's socially responsible investing options are a unique feature of this platform. One can ask to build a portfolio of companies that align with your values. It offers all the best services to investors such as tax loss harvesting, automatic rebalancing, dividend reinvestment and access to human advisors.
| | |
| --- | --- |
| Review at Glance | |
| 2019 Average Return so far | 10% |
| Fees | 0.40%-0.50% |
| Account Minimum | $0 |
| Promotion | 10,000 amount of assets managed for free for one year |
| User-Friendly | Yes |
They do not take any fee on first £5,000. They charge 0.50% fee on accounts with up to £100,000. The fee rate will decline once your account reaches over £100,000. Its premium account includes perks like free VIP airline lounge access. Its hands-on human help combined with streamlined design makes this platform best for beginners.
Pros:
Free access to human advisers
Free portfolio analysis
Free tax-loss harvesting
Socially responsible investment options
No account minimum
Cons:
Higher account management fees
Limited free-management promotion
Limited personal finance tools
Moneyfarm – The Robo Advisor with Simple Advice and Discretionary Investments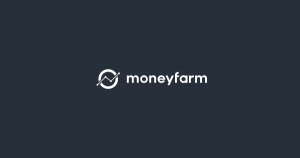 Founded in 2011, Moneyfarm offer robo advisor service both in the U.K. and Italy. The clients from the U.K. require only a minimum balance of £500 to start investing with Moneyfarm. They charge a very low fee of 0.7% when the invested capital increases up to £20,000 and the fee declines to 0.6% once the capital moves between £20,000-100,000. Moreover, they offer further fee relaxation on invested capital higher than £100,000.
| | |
| --- | --- |
| Review at Glance | |
| Annual Average Return | 7.6% |
| Assets Under Management (AUM) | £400 million |
| Minimum Account Balance | £1 |
| Fee Range | 0.4% to 0.7% per year |
| Account Types | ISAs, General Investment Account, and Pension (SIPP) |
| Additional Services | Human Support |
The simple advice and discretionary investments are among their best features. This robo-advisor platform also offers human advice centre, which helps investors in understanding their investment opportunities and risk appetite. This strategy also ensures that the client's asset portfolio is built according to his requirements. Its investment strategy is based on maximizing returns and minimizing risks. The main factors of the strategy include: keeping costs low, diversification and rebalancing the portfolio.
Pros:
Competitive Fees
Great Customer Support
FCA Regulated
Easy to Use
Low minimum requirement
Cons:
Does not offer services to international clients
Wealthify – The Robo Advisor with Broad Range of Assets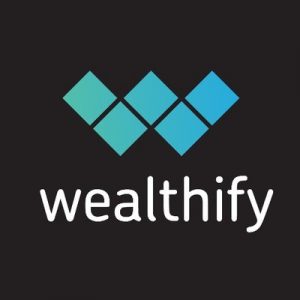 Wealthify offers low minimum deposit requirement along with a broad range of assets such as both ETF's and index funds. The fee is 0.6% for any investments that fall between £15-50,000. Wealthify platform collects data from global financial markets to spot risk factors and protect investments from them. They offer multiple products including ISA transfer, Investment ISA, and ethical investments.
| | |
| --- | --- |
| Review at Glance | |
| 1 Year Average Return | 6.5% |
| Pension/ retirement calculator | Not available |
| Savings/ Investment forecaster | Available |
| Portfolio breakdown | Yes |
| Educational material | Available |
| Mobile app | Yes |
Wealthify invests your money in diversified portfolios to spread your risk across different industries and countries. The portfolio will be composed of largely low-cost passive investments, including mutual funds and Exchange-Traded Funds (ETFs). Their teams of experienced investment managers are watching and adjusting your plan to make sure the best returns.
Pros:
Fees on the low side in the UK robo-advisor space
Investor-friendly risk-management questionnaire
Cons:
Minimal educational or research content
No SIPP offered
Nutmeg: Most Recognized robo Advisor in the UK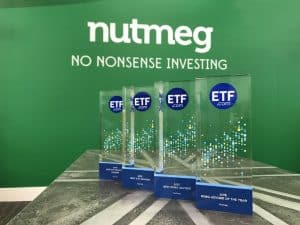 Nutmeg is one of the most popular and the largest robo advisor – with assets under management of more than £600 million. This platform was developed with the objective of providing transparency in the investment management strategies along with increasing trader's access to world-class professional advice.
| | |
| --- | --- |
| Review at Glance | |
| Founded | 2011 |
| Support Options | Email |
| Minimum Deposit | £500 |
| Regulated | FCA |
| Accounts types | Multiple |
The low minimum deposit requirement of £500 makes it the best place for beginners. On the negative side, the invested capital below £5,000 requires to set-up a recurring contribution of £100 per month.
The Nutmeg platform uses a wide range of exchange-traded funds (ETFs) to build a diversified portfolio. They offer three types of investing accounts: individual savings account (ISAs), a Personal Pension, and a General Dealing account.
Pros:
The broad range of global ETFs
The choice between fixed allocation or managed portfolio
Strong customer service
Cons:
Accounts below £500 require the recurring contribution of £100 per month
The pension has a minimum investment amount of £5000
Exo Investing – A Robo Advisor with Several Assets and Investing Plans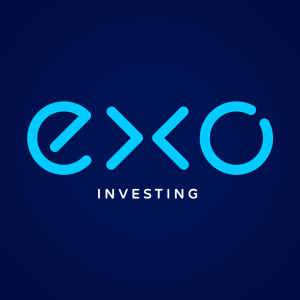 With a pre-defined portfolio and a system of automated investment management, Exo Investing robo-advisors designs portfolio to meet the given level of investor risk appetite. Exo Investing permits clients to take benefit of a large number of assets that will be automatically removed or added to their portfolio. This is different from a ready-made portfolio based on their risk preferences.
| | |
| --- | --- |
| Review at Glance | |
| Social Network | Yes |
| Collaboration tools | Available |
| Task Management and Scheduling | Available |
| Mobile Platform | Available |
| Cloud-Ready | Yes |
The company provides multi-asset investment management with fees of less than 1%. It also does not charge a hidden fee or portfolio rebalancing fee.
Pros:
Flexibility
Personalization
Portfolio management system based on AI
Cons:
Portfolio simulations tools
Lack of other asset types
FAQs
What are robo advisors
The automated investment platforms which use various algorithm techniques for building and repositioning once asset portfolio according to the risk appetite is known as Robo advisor. The investors can simply create an account with robo advisor by answering some questions about his risk tolerance and goals. The robo platform will invest his capital in a pre-constructed portfolio (normally a collection of low-cost ETFs and mutual funds).These robo advisors offer low-cost services to an individual who doesn't have enough time to study market reports and technical charts. Robo advisors are taking advantage of the modern investing environment and technological innovations.
What are the benefits of using robo advisors?
There are many advantages to using robo advisors services. They make investing simple for investors who don't have enough time to make instant changes in their portfolio. The ease of use is among the biggest benefit of robo advisors. It's really simple to create an account with these companies. You just need to sign up and answer some questions about your risk tolerance and goals.In terms of quality, robo advisors made up the portfolio based on low-cost index funds that always provide a huge possibility of outperforming market returns. Tax efficiency is among the biggest benefit of these platforms. If you're investing within a taxable account, many robo advisors offer services that can increase your after-tax returns.
Which robo advisor is best for you?
Choosing the right robo advisor is the key to success. There are several things that you need to consider before starting automated investing. All the above-listed robo advisors are among the best in the industry. However, it's essential to take into account the following factors before choosing the right one for you: Minimum investment requirements Portfolio recommendation Regularity authority Customer support Access to human advisors
What type of major services robo advisors offer to clients?
The main idea behind the robo advisors services is to automate the investment management process, which reduces the time and costs along with lowering the risk and maximizing the profit potential. At most robo-advisors, you can expect: Regular rebalancing of the portfolio Financial planning tools Tax-loss harvesting Support of human advisor Some companies also offer hybrid services
What are robo advisors costs?
Robo advisors are generally considered as much cheaper than human advisors. The majority of companies offering robo services charge an annual management fee between 0.25% and 0.89%. These fees are based on as a percentage of assets under the management. Robo advisors offer a lower fee to investors who have big account balance while the fees are higher on lower balances.