The blockchain division of global investment giant eToro, dubbed eToroX, today launched two now stablecoins. Instead of USD, these stablecoins will be commodity backed, namely gold and silver.
The new stablecoins launch on eToroX
The two-commodity based stablecoins are eToro Gold (GOLDX) and eToro Silver (SLVX). The platform also launched two new fiat-pegged stablecoins namely eToro Ruble (RUBX) and eToro Yuan (CNYX). It also introduced 17 new fiat pairs to the cryptocurrency exchange. They are- USDEX-EURX, USDEX-GBPX, USDEX-JPYX, USDEX-CHFX, USDEX-AUDX, USDEX-NZDX, USDEX-CADX, USDEX-RUBX, USDEX-CNYX, EURX-GBPX, EURX-JPYX, EUR-CHF, EURX-AUDX, EURX-NZDX, EURX-CADX, GOLDX-USDEX, and SLVX-USDEX.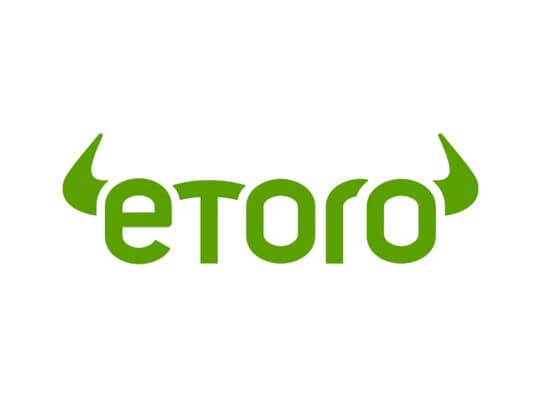 eToro already features 8 fiat stablecoins namely- eToro Japanese Yen (JPYX), eToro New Zealand Dollar (NZDX), eToro United States Dollar (USDEX), eToro Swiss Franc (CHFX), eToro Euro (EURX), eToro Pound Sterling (GBPX), eToro Canadian Dollar (CADX) and eToro Australian Dollar (AUDX).
eToro co-founder and CEO Yoni Assia noted that blockchain brings transparency and creates a new paradigm for asset ownership. She said that blockchain is the future of finance and they will witness the greatest transfer of wealth into the blockchain. Assia added,
"One of the key obstacles that cryptoassets need to overcome for mainstream adoption is price stability. Stablecoins largely eliminate this hurdle, creating a more user-friendly way to interact with the blockchain. By adding eToro Gold and eToro Silver and expanding our fiat-stablecoin range to 10, we are demonstrating the vast potential offered by tokenized assets."
eToro becomes more confident about crypto
The eToroX platform also features five popular digital currencies like Bitcoin (BTC), Ethereum (ETH), Litecoin (LTC), Bitcoin Cash (BCH) and Ripple (XRP). The coins are traded in 43 pairs with fiat currencies. The two new commodities based stablecoins and the 10 fiat stablecoins are all ERC20 tokens, created on the Ethereum blockchain.
eToroX's managing director Doron Rosenblum noted that adding fiat pairs means that users will be able to trade forex around the clock. It will also help them trade traditional assets like gold and silver with ease. He noted that the company is opening up markets and their latest move will allow users to both trade and hedge whenever they want. They could also close their exposure whenever they want.
He added that introducing 17 new instruments to the exchange in less than a month since launch shows that the platform is committed to grow the exchange and bring forth the possibilities offered by blockchain. Rosenblum also said that they don't just want to add established cryptocurrencies but also want to push the boundaries and continue innovation.