Last Updated on
For decades, the only way to get involved with the financial markets was through an indirect source such as a broker who would have a placement in any market, such as stocks, and then try to work with your broker a certain position you wanted to place. That scenario might be hard to imagine in a 21st-century setting where we can access a plethora of different financial markets simply by opening our phones. We have made immense progress as far as technology goes when it comes to engaging with the financial markets. Luckily, we don't have to go back and forth over a hard-to-access phone, as in today's standards, we are now able to enter an increasing number of financial markets through what is referred to 'online trading'.
Online trading is simply buying or selling assets in a financial market through the comfort of your digital setting; whether this is your computer or phone, the age of the internet has enabled anyone to start trading assets no matter their location or technological capability.
How to Start Online Trading in 6 Steps
Register for an account with Coinbase or any other supported online retail platform.
Find the "Deposit" section for the selected exchanged.
Link a valid deposit method. If verification is required, complete it.
Once your deposit has been validated, look for the exchange section, and choose the asset you'd like to purchase.
Navigate to the order section of the asset exchange section; find either 'buy' or 'sell'. Enter the quantity you'd like to purchase on the specified order.
Upon execution, you should now see ownership of the asset.
66% of retail investor accounts lose money when trading CFDs with this provider. You should consider whether you can afford to take the high risk of losing your money.
What Exactly is Online Trading?
Referring back to the antiquated methods of engaging yourself in the financial markets, there was traditionally an intermediary who you'd have to consult with about buying or selling said security. Your accounts were held theoretically through paper records only, and you never had direct access to your accounts. Online trading is the process of doing away with these obsolete methods, and bringing the capability of engaging in the financial markets directly with an internet connection. While moving through intermediaries in a laggard fashion is absolutely still a possibility, technology has introduced new ways for us to trade on the financial markets. Online trading became prevalent with the introduction of 'ECNs' or "Electronic Communication Networks', which were platforms that were able to connect 2 different entities in a digital environment. While the technology was only at first available to sophisticated financial firms, computer scientists and developers alike worked to bring the trading experience to the average retail user, therefore birthing the concept of 'online trading'.
Let's make the distinction between online trading (Introduced in the 1990s) and all trading conducted prior to that. Prior to online trading, if you wanted to invest in a certain stock, you'd have to either go to a brokerage firm personally or call them on the phone and tell them exactly what you wanted and how much. You never had your own visual guarantee that the stocks or assets being purchased were really in your account, only hopes that if things went awry, you weren't left in the absolute dust. The broker would find a price suitable for your inquiry and then ask if that was okay. If it was, you'd confirm, and the broker would purchase the asset for you. Adding this to slower bank transfers and fund mitigation, and the process could take literal days to weeks just to get a trade in. Fast forward to present day, with online trading, all of the buying and selling of an asset is done at the comfort of your own home (If you choose to), and the process is entirely streamlined. The main distinction is that online trading utilizes automation to extract a level of efficiency that traditional trading was never capable of doing. With online trading, you communicate with the broker directly through an online platform; you specify what price you want to enter in, you specify when the trade is executed, and you call the shots. This is made possible by automating the brokerage system and redirecting all incoming orders.
With online trading, you can also utilize it in ways that traditional trading never could have allowed you to. Many online trading platforms enable APIs which let you create your own trading strategies on their brokerage platform, and strategies that would require you to be looking at real-time price movements of an asset would be entirely impossible due to you having to call up brokers repeatedly just to get answers on certain prices. Online trading, in short, facilitates the financial market process and streamlines it from the top-down. Trading online has been developed to tailor a range of investors and has created an entirely new wave for strategies. Quantitative trading, one of the most advanced trading mechanisms, was redefined as a result of online trading. Online trading revitalized a plethora of different methods and created its own internal market.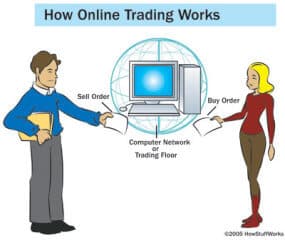 Online trading works behind the scenes by connecting buyers and sellers of orders (The two 'entities' we previously mentioned) through a certain trading firm's internal network. This can be edited and modified in a plethora of different ways, however, at its core, this is the essential overview model.
Does online trading apply to a certain market? Absolutely not. Online trading is available for almost all financial markets; this means you can have access to stocks, bonds, forex, crypto and commodity trading. There is really not that much as far as limitations when it comes to online trading. The process in itself is quite revolutionary and a staple behind the financial markets we see and interact with everyday.
The following table demonstrates some of the most vetted and well-developed online brokers:
Regulated by CySec and FCA
Pay With PayPal
Trade Cryptocurrency
Buy Cryptocurrency
KYC compliant
US Friendly
Trade Now
Regulated by the FCA
Offers Trading with CFD
No Stamp Duty for their UK customers
KYC Compliant
Multiple Deposit Methods
Not US Friendly
Trade Now
Regulated by CySec
Trade With Leverage
Offers Trading CFD on MetaTrader 4
KYC Compliant
Multiple Deposit Methods
Not US Friendly
Trade Now
Regulated by CySec
Trade With Leverage
Offers Trading CFD on MetaTrader 4
KYC Compliant
Multiple Deposit Methods
Not US Friendly
Trade Now
Low Flat Fee per Trade
Advanced Trading
Accepts Several Payment Methods
No Minimum Balance
Trading Bots are Allowed
US Friendly
Trade Now
The Types of Online Trading
Within the online markets, there is a wide variety of possibility, and only a very finite limitation as far as global span. Some online trading methods are more efficient than others; nonetheless, here are some of the most opportunistic methods of online trading that extract the benefits of being a technological derived concept.

Forex Trading – Forex trading is the trading of foreign exchange currencies; the value of the US Dollar relative to the Japanese Yen, for example, fluctuates in high deviations everyday. Forex trading tries to buy and sell different currencies at varying prices in order to profit. With online trading, you can now trade these varying currencies in 'lots' or aggregated quantities, in merely minutes with a verified account.

 Cryptocurrency Trading – No other form of online trading truly extracts the opportunity of the internet like cryptocurrency trading does. Cryptocurrencies are digital forms of code that hold value based upon the markets demand for them. Trading cryptocurrencies can only be done online. Keep in mind these are highly volatile and complex asshttps://insidebitcoins.com/trading/cryptocurrencyets.

Stock Trading – This is the most accustomed retail form of trading. Stock and equities trading relies on trading 'shares' of companies. With online trading, you can trade these fractions of companies virtually during the relative market hours (Which are traditionally 9:30 AM to 5:00 PM). Certain shares also offer dividends, which are quarterly or semi-annual payments of revenue for being involved in the company.

Forex Trading – Forex trading is the trading of foreign exchange currencies; the value of the US Dollar relative to the Japanese Yen, for example, fluctuates in high deviations everyday. Forex trading tries to buy and sell different currencies at varying prices in order to profit. With online trading, you can now trade these varying currencies in 'lots' or aggregated quantities, in merely minutes with a verified account.

Commodity Trading – Commody trading is the buying and selling of a large range of assets such as gold, sugar, coffee, natural gas and precious metasl.  Commodity trading dates back to the early civilizations in Egypt and the Middle East. It bears some similarites to stock trading. Like stocks, commodities are traded on platforms where investors aim to generate profit from the fluctuations of market prices. Although commodity trading is one of the oldest forms of trading, it is also the one that has undergone the most modernization, the most recent one being the adoption of commodity trading through CFD brokers. While gold trading has remained the most traditional form of commodity trading, many users are now turning to commodities such as marijuana with the rise of marijuana stock trading in the latest months spiking.
 Copy Trading – Copy trading is more of a method form of trading, not a market. Copy trading is something that is enabled on select platforms such as Coinbase, where you can follow expert trader's trade instead of relying on self decision or intuition. This is a good strategy for beginners.

 Day Trading – Some traders have taken the initiative to trade certain markets all day, buying and selling assets within the same day, sometimes within mere minutes of holding. This is traditionally done in a form of speculative manner, however, can prove profitable if done correctly. Day trading refers to trading any form of market, just within the same day.

 Options & Derivatives Trading – When you've mastered the basics of the markets, one method of trading involves trading underlying 'derivatives', or additional subsidies of certain securities. Things such as 'options' are contracts relative to an asset that you can purchase that have their own price movement independent of the securities they represent. They are a complex form of trading, and require a lot of research.

 Algorithmic Trading – The online markets have enabled for the first time, algorithmic or automatic trading. This refers to online trades that are completed by programs automatically based upon a certain set of criteria that are run by 'bots'. These bots scan markets and if they find a certain asset attractive to trade, they will either buy or sell it. This process was only made possible through the introduction of online trading.
How to Start Online Trading
Getting started with online trading doesn't require the amount of time, and effort, that it used to require to get involved with the financial markets. Now, in today's terms and in accordance with the possible and available technology, trading can be done immediately online. The process can be kick started near immediately depending on jurisdiction.
Step 1: Choosing An Online Broker
What's An Online Broker? – Online trading is completed through what are referred to as online exchanges or brokers. These are providers of certain assets that you can then choose to either buy or sell. If we were referencing the initially drawn comparison of physical brokers, there's technically no difference. The brokers are now simply 'online' in this case. You access these sites in order to either buy or sell a certain asset.
Online brokers work distinctively in the relation of other applications or websites. This means you'll need to create an account login that you can then access to then create buy or sell orders. Finding the right online broker for you is a subjective process. Traditionally the most important factors for a good online broker are security, reliability, speed, transparency, and cost.
When choosing an online broker, you should additionally try to use comparison charts or tables to have a direct view on which exchanges or brokers are better than others and the best ways you can utilise each. Assessing additionally, which brokers list and support which products and to which extent (Such as on margin, with specific customisation in the order types, and so on), and then deduct which one would be the best fit for you. You can read a brief description of each recommended broker below:
Online Trading Platforms
Markets.com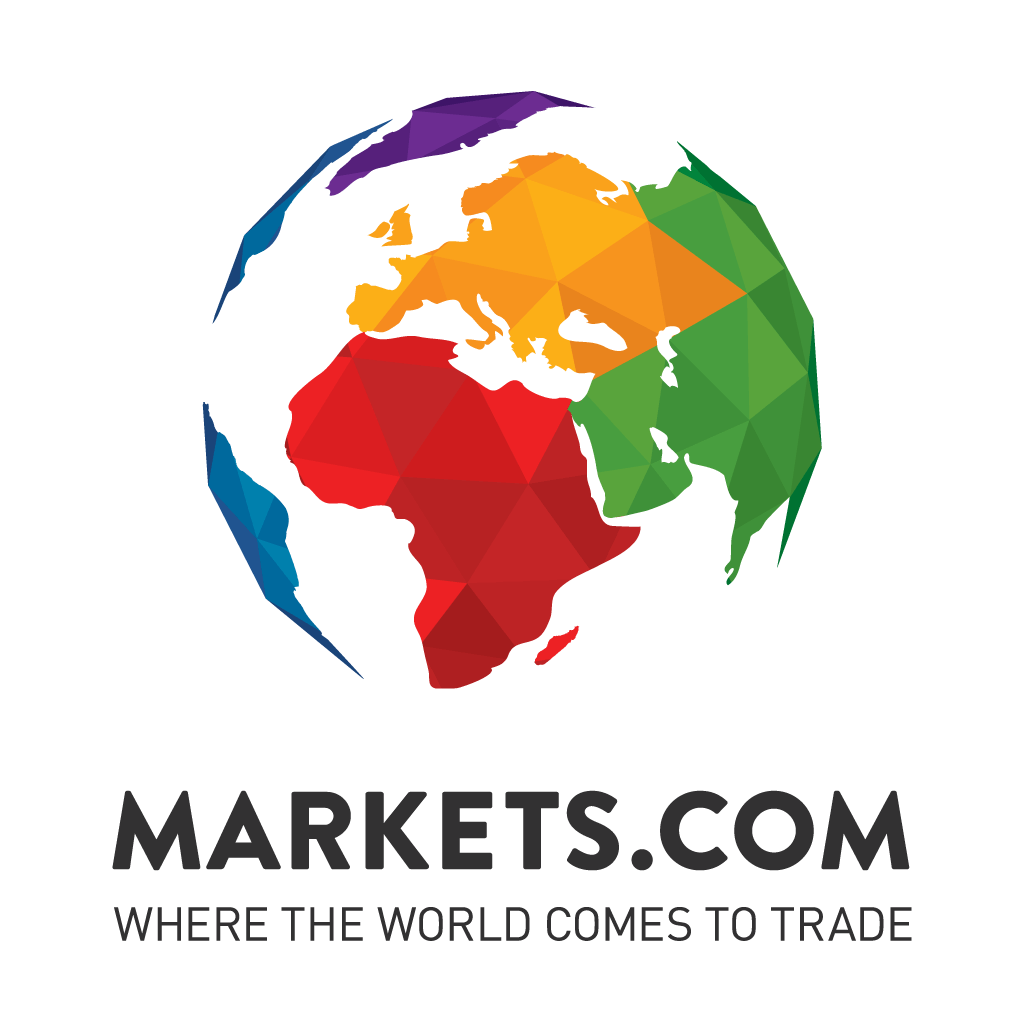 Markets.com is an additional online exchange that maintains a level of security and regulatory oversight that is very competitive to other brokers and exchanges in the environment.
The exchange offers award winning buying and selling of assets in forex, commodities, cryptocurrencies, and more. The exchange is additionally operated by Safecap, which is a subsidiary of Playtech PLC which is listed on the London Stock Exchange main market, an additional asset on the FTSE 250.
Markets.com has maintained very impressive statistics as well; in addition to never suffering major downtime, the exchange has generated over 5M created accounts in just a year's time. Markets.com combs through a majority of different markets to trade/choose from that are real-time analyzed and verified.
Markets.com also maintains a variety of different funding methods; this ranges from credit card, bank account, to PayPal.
The integration process is fairly quick. The exchange offers the trading of CFDs (Contracts for difference), in a regulated, overseen manner.
Pros:
Research, spreads and leverage for day traders
Demo account
Low commissions
Good set of technical analysis tools
Cons:
Limited order types
Spreads higher on MetaTrader 4/5
No guaranteed stop losses
TD Ameritrade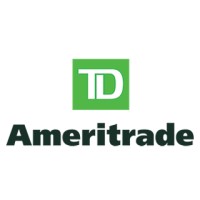 TD Ameritrade maintains one of the most secure, and highly safe options when it comes to online platforms to trade. The platform is hosted by the bank "TD" and has registered the appropriate services to maintain its safety and legitimacy. Ameritrade has demonstrated it is one of the most powerful online trading exchanges in the industry with lots of room to grow. The online trading broker offers trading in a plethora of markets. Although verification and registration can take a bit of time, it still maintains a very impressive presence in the overall financial markets.
Binance

Binance is one of the leaders in the cryptocurrency markets when it comes to online brokers/exchanges.
Although Binance currently offers trading strictly for cryptocurrencies through an online exchange platform, it maintains as one of the most fortified and relatively groundbreaking exchanges as of recent terms.
Binance maintains 2 main methods for deposits. This is done through either credit card addition of a payment method, or through main cryptocurrency deposits. These deposits are done by creating Binance-held cryptocurrency wallets (Such as Bitcoin or Ethereum) which are then sent cryptocurrencies.
Once the account values are updated, you'll be able to then use these deposited cryptocurrencies to buy and sell other cryptocurrencies. It should additionally be noted Binance is not a registered exchange for securities or commodities.
Binance's future intentions of listing other assets, securities, or currencies are currently unknown; however, with its garnered traction, it definitely isn't impossible.
Pros:
Various selection of up-to-date cryptocurrencies
No verification needed (Besides email) to purchase Crypto
Cryptocurrency deposits accepted as well as credit card
Cons:
Most targeted exchange from hackers/phishers
Slow verification if looking for extended limits
Coinbase

Coinbase is an online broker that is arguably leading the industry in terms of maintaining regulation and security.
Coinbase is a primary brokerage and trading exchange that offers the buying and selling of a number of different cryptocurrencies. Coinbase is a regulated and registered exchange within the United States, which gives it a precedence in terms of law-abidance that has been previously limited.
Coinbase has been pushing the limits. The process for signing up on Coinbase is relatively straight forward. To get started, you'll only require an email and created password.
Then, you're required a lengthy verification process to move forward. Upon verification, you'll have the opportunity to utilize Coinbase for a plethora of purposes, including custodial services, online real-time trading, or cryptocurrency purchasing and selling.
Pros:
You own the Bitcoin you buy on the exchange
No need to deposit funds to buy BTC (in case you use your credit card)
Newbie and user-friendly interface
Low credit card fees
Cons:
Credit card fees are lower at some brokers
Trading fees are higher than at top cryptocurrency exchanges
Step 2: Registering and Verifying
No matter which broker you choose, there will be a method of usability involved that will need you to create an account. In this case, you'll be registering for an account which means you'll need to initially enter in your email and then provide a valid, verifiable password. This is encouraged to be created with high emphasis to security. In the cases of account registration, the account creation process will typically be the same. The first steps above all others is to follow either the "Create Account", "Register", or "Start Trading" buttons which will all typically link to the same relative areas of input; email, account username, and password. The following form is an example of a very basic sign up page to get started with online trading.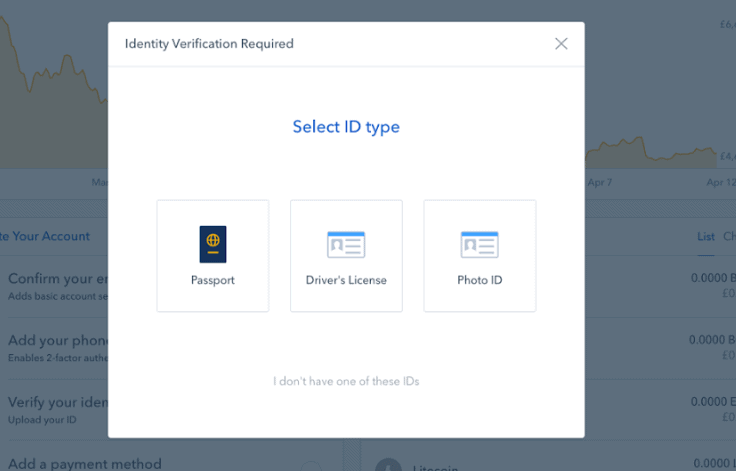 Assuming you're able to move past these initial stages, you'll be prompted to then verify your account. In this case, you'll have to provide valid information that regulators and the owners of the exchanges will vet in order to validate your account as a valid 'investor'. This 'investor profile' will then be pushed forward upon successful execution.
In the case of verification, the length of research and materials that are required to pass the verification stage is truly dependent on 1.) Your area or jurisdiction and 2.) The host behind the exchange you're working with. In most cases, you'll be required to provide at least one or more of the following:
– A valid ID or form of identification (Passport or driver's license)
– Proof of residence (In the form of a bank account statement, credit card bill, or lease agreement)
– 2 or 3 factor-authorization. This can be an additional form of account validation, such as a phone or alternative email, or can be done through the Google Authenticator app.
Once you've provided the previously asked for information and the exchange or broker has worked with their compliance team to validate the info as true, you'll be enabled on the broker and able to login and utilize their services in real-time.
Step 3: Depositing
In order to enable online trading, you'll need to add funds to your newly created account. A newly created account for online trading needs to be funded through any of the broker's supported payment methods. Think of an online broker as a portal to an asset you want to trade; you need to 'add money' to this online portal so that you can buy the assets. There is in fact the ability to do online trading on a demo account, which uses fake funds and fake trades that are calculated in real-time, however in any other cases to make real profit with online trading, you'll need to first link a valid deposit method.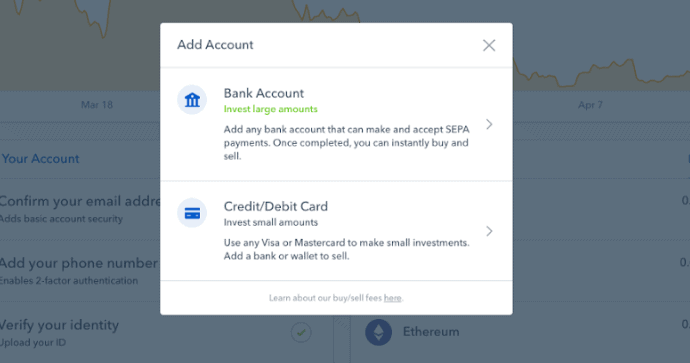 Each online broker is going to be different, and their subsequent supported deposit methods will vary. The most common methods are through linking of the following: Bank Account, Credit Card, PayPal, wire transfer, or cryptocurrency deposit.
Linking the actual deposit methods is traditionally required before anything else. Then, once deposited and linked, you'll be able to actually fund your account. The funding process traditionally differs from broker to broker, however, Coinbase follows depositing in a way that is typically parallel and able to be referenced for most other brokers.
In this case, you'll have to have first maintained and accessed a registered and validated account on the broker of your choice. Then, we'll navigate to the "Account" tab. Upon selection, we can then click on the blue "Deposit" button as demonstrated below.
Clicking on this button will prompt a new form where you'll select from the broker's supported deposit methods. Then, after inputting the required information to link the method, you'll then simply specify the amount of funds you'd like to deposit and wait for the confirmation process to complete. Once done, you'll be able to go back and use these funds for further usage of the broker/exchange.
Step 4: Finalizing a Market and Asset
Once you have funds deposited on your account, the next step is to finalize and determine which market and asset you're looking to buy and or sell. When we refer to 'online trading', we're talking about the buying and selling of a certain asset. When looking to complete an online trade, you'll first need to find the market and subsequent asset to 'trade'. In terms of market, this concept is subjective and the choosing of which market to trade on is relative to your own preference.
Each market has their own respective qualities, pros and cons, and has attributes that attracts certain users. It's important to distinguish at first as well, which markets you'd like to engage with, as certain brokers may not provide trading of certain markets. For example, buying of cryptocurrencies is enabled but trading of Forex and equities is not possible on Coinbase, whereas buying of underlying cryptocurrency assets is not possible but trading of Forex is possible on Markets.com.
Then once a market is specified, you can then dial in on which asset you want to purchase. Deciding which asset to purchase is entirely dependent on your own preference. Traditionally, risk, length, price, and speculation are the main factors that drive the selection of a certain asset. Whether you decide to buy Bitcoin on Binance, or trade USD on Markets.com, you're going to be engaging in online trading.
Step 5: Buying and/or Selling
The final step in truly trading online is simply buying and/or selling the asset we've selected previously. This step is fairly straightforward. This process will vary on which broker or exchange you've selected, however, the process can be cross-referenced regardless of which one you finalize.
The process will typically look like so: Navigate to the exchange or market section of the broker and find the asset you're looking to trade. Selecting the asset will prompt a buy/sell section; enter the quantity and specify a 'market order'; which is the more basic order type.
The following demonstrates a buy order placed on Coinbase on the Forex market for the GBP/USD pair. This position is going long (Bullish) on the GBP/USD pairing. The rate is simply the price at which you're purchasing the asset (In this case, the EUR/USD pairing). The 'amount' translates to the quantity in amount of funds you're looking to spend on the purchase.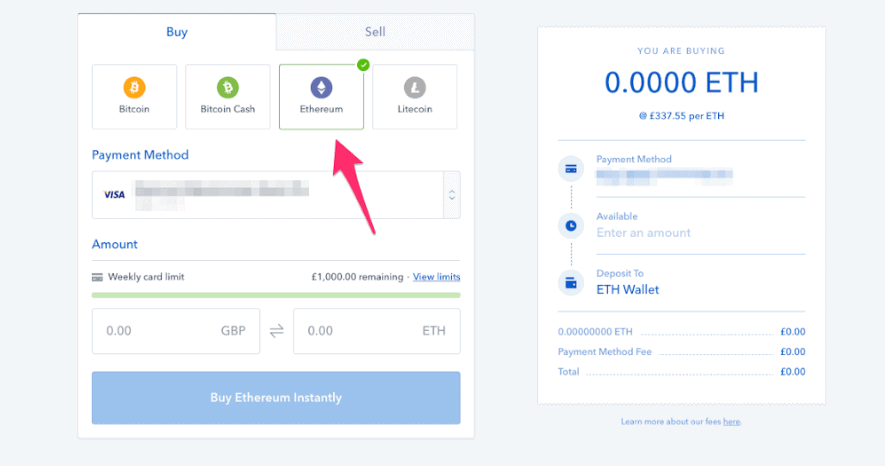 Upon pressing 'Set order', your order will enter the order books and depending on the liquidity of the asset you're looking to trade, you'll have successfully traded online.
Why Trade Online?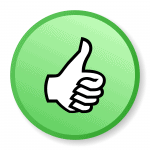 The Benefits
Trading online has a plethora of various advantages. The positives in many cases outweigh many of the costs and fees associated with online trading. Some strategies that have been created are even tailored exclusively for online trading environments. The technological shift to online trading has developed newfound opportunities as well. There are various edges of moving strictly to online trading.
Profitability/Cost-efficient: Trading online is theoretically cost-efficient in many ways; when comparing online trading to physical trading through brokers, online trading offers great pricing options. This is mainly because online brokers and exchanges, in almost all cases, maintain consistent real-team price updates. Non-online brokers traditionally were able to imply premiums on whichever asset they're selling; with online trading, fees are (In most cases) added on a strict before-hand basis.Additionally, online trading has multiple avenues and methods for profit that physical or alternative trading hasn't enabled or allowed. Online trading, therefore, has the opportunity to make more profit at higher margins than previously allowed.
Speed: Online trading has enabled a new level of speed and efficiency. With online trading, the process for buying and selling certain assets on a variety of markets can be done near instantly (If liquidity is available).Orders are connected to one another where buyers and sellers are matched on a global scale. The process is streamlined in a way that non-online trading could never complete. The speed in order execution is essential, and online trading has created a new sense of efficiency in that respect.
Monitoring: With online trading, your positions on certain assets can be monitored in real-time. This means if you buy an asset you can track its value at all times. In the 20th century with physical trading, you'd have to consistently keep calling your broker and checking the price movement. Additionally, online trading gives you visualization in your positions.
Leverage: Online trading has offered a fast, integrated way of trading on 'margin', which essentially allows you to borrow money from a broker at a set cost. As a result, you can gain profits, or lose money, at faster rates.
Financial products such as CFDs (Contracts for Difference), which enable margin on contracts for trading, are then enabled in an entirely digital environment.
Compare the Types of Online Trading
Market

Behaviour
Trading Type
Market Hours

Pairs

Popular Pairs
Popular Exchanges
FOREX

High Fluctuations

Trade in Lots or Aggregated Quantities

8:00AM to 5:30PM (Weekdays Only)

40-70 Different Pairs

EUR/USD GBP/USD

eToro Markets.com

Bitcoin

Highly Volatile

Trading can Only be Done Online

24/7

Over 1600 Cryptocurrencies

BTC/USD BTC/XRP

eToro Binance

Stocks/Equities

Most Established Trading Market

Trades Shares or Fractions of Companies

9:30 AM to 5:00 PM (Weekdays Only)

6,000 Stocks on NYSE
3,500 Stocks on NASDAQ
Over 15,000 OTC Stocks

Apple (AAPL) and Alphabet (GOOGL)

eToro 24Option

Copy Trading

Results Based on Other Traders's Performances

Trades only on Selected Exchanges

Depends on the Market of Choice

Depends on the Market of Choice

XRP/USD GBP/USD

eToro

Day Trading

Speculative Trades

Trades in Any Market within the Same Day

Depends on the Market of Choice

Depends on the Market of Choice

Depends on the Market of Choice

Binance Markets.com

Options & Derivatives

Complex Form of Trading

Trades Derivatives, Futures and Options of independent Assets

Depends on the Market of Choice

Depends on the Market of Choice

Depends on the Market of Choice

eToro Markets.com

Algorithmic Trading

Automatic Trading

Trade in Any Market and Exchange that trades with Binary Options

Depends on the Market of Choice

Depends on the Market of Choice

BTC/USD GBP/USD

Binance or IQ Option
Online Trading Courses
Although the process of being able to trade markets online has offered immense opportunity, many times getting involved in the online trading world can be very complex and confusing to newcomers, or even those who are accustomed to markets but have never traded online. There are concepts that must be learned first-hand, and as a result, InsideBitcoins has provided an online trading course to become more of an expert on online trading.
Online trading courses should generally have a good amount of content and criteria in them. You should try to identify these concepts, terms, and methods prior to getting involved with online trading, as this can help save your account from taking rather larger losses. Studying these online courses, in addition to practicing using online demo accounts, can yield more potential in the overall markets than ever allowed for before.
These trading courses try to leverage ideologies that are birthed in the online trading markets and emulate them in an educational fashion. Online trading can be complex; therefore, look for courses that are provided by companies that are built on ideologies that technology such as online trading is the way of the future, and more importantly look for courses provided by companies that proven success in these fields as well to learn from the best.
Trading Platforms and Their Types
Online trading can be done on a plethora of different brokers as we have previously mentioned. However, in many cases, sometimes you want to utilize a unique or more advanced trading platform or system built specifically for online trading methods. In these cases, you'll use platforms such as Metatrader, to aggregate your broker information and place trades in a more easy to use interface. What is Metatrader, and what's the main difference between the newer Metatrader platforms?
Metatrader's widely renowned platform made its breakthrough with MT4, or Metatrader4. The platform offered a streamlined and global opportunity for all traders to find ease in their trading processes, more namely at first in the Forex markets. Then, in an attempt to release an "improved" version of the previously released platform, Metatrader released Metatrader5 (MT5). There are some varied opinions in the overall currency trading community when it comes to which platform reigns dominant. The most important point here: MT4/MT5 are not brokers. They are platforms that can link brokers to enable fast and efficient trading. You can more than likely link your broker of choice (If they are a name brand) to your MT platform.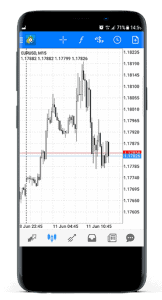 MT4
MT4 was created and tailored specifically for Forex trading, but as a result, created a standard basis for different platforms looking to streamline the broker account linking process. MT4 is simply a platform where users can link their accounts from a validated broker and streamline their trading in an efficient and quicker manner than they would have been able to do without it. What's the difference between MT4 and other trading platforms? Mainly, the features and interactive functions of MT4 are what separates it from other subsequent platforms such as MT5.
MT4 focuses in on the foreign exchange market, and its features in many ways tailored directly for Forex traders. It has limited functionality as far as customizable and editable order types and its basic charting basis is created off of Foreign exchange currency analysis. From a very basic point of view, however, MT4 offers an easy to use platform, great for beginners who are simply wanting to learn more about trading and get accustomed to a particular market.
MT5
As a result of releasing a successful global trading platform with MT4, Metatrader then began development of a more wide and multi-market platform, which birthed MT5. MT5 is more comprehensive and not tailored strictly for the Forex market but rather for all markets in a more global sense of the matter. MT5 enabled more comprehensive and editable order types, featuring over 5 custom order types while MT4 only enabled 2-3 minimum upon inception. MT5 also had more features, a larger number of integrated brokers, and even more advanced charting mechanisms.
MT5 is enabled for a plethora of markets as well, not just Forex as was the case with MT4. Conclusively, MT5 is better for more experienced traders and users, or those who are ready to upgrade their trading environments from a more basic setting to a more editable and interactive framework.
Conclusion & Verdict
When it comes to online trading, Metatrader has developed some of the most top-tier platforms in the industry. Metatrader, through MT4 and MT5, has established integrated trading technologies that can be used by both beginners and experts in the field. MT4 is recommended more for basic users and inexperienced traders and offers exposure mainly to the Forex markets. MT5 is a bit more complex to navigate, however, offers exposure to multiple markets and enables higher levels of customization.
Trading Online in Your Country
UKUS & CanadaAustralia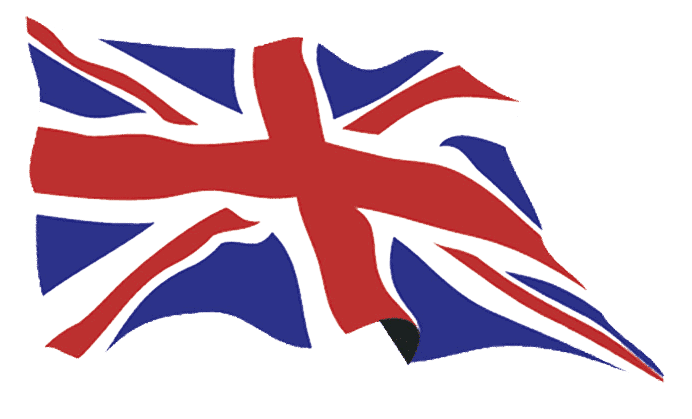 Trading online in the UK means that if you're signing up or looking for a particular brokerage, that you should seek out exchanges that are highly secure and either registered with the FCA or regulated to a larger extent. In the case of cryptocurrencies, while FCA registration for brokerage of these assets is not entirely possible yet, exchanges like Binance enable you to trade online crypto in the UK.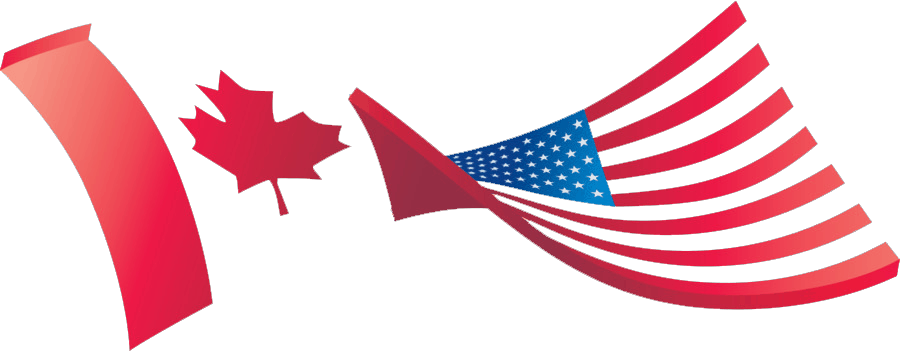 The US and Canada maintain a highly strict and maintained environment when it comes to online trading; if trading of securities, currencies, or commodities, then in order to offer online trading services/sales of securities, registration with the SEC is required. There is traditionally a "BrokerCheck" button located on all valid US exchanges that you can click to navigate to the SEC website and see if the exchange is registered as a broker. Otherwise, when it comes to currently unregulated assets such as cryptocurrencies, websites like Coinbase have enabled high emphasis on compliance, especially for those in the US.

For those in Australia and New Zealand, online trading can be done on a number of platforms; for those looking to get intuitive access and immediate trading capabilities, you can use Coinbase which is one of the most popular online trading platforms in Australia and NZ. Additionally, if looking for a quick, accessible exchange to start trading cryptocurrencies, Binance, as previously mentioned, integrates a quick option to get started immediately without elongated verification methods.
Online Trading Terminology – The Must Know Online Trading Vocabulary

 Tickers & Symbols – Whenever you're looking to start trading, you have to take into consideration the nomenclature of whatever you're buying and selling. Since online trading is completed on exchanges, these exchanges have to formally represent whatever is being allowed for trading. These representations are issued by 'tickers' or 'symbols. They are usually 1-4 letter names that represent an underlying asset. For example "AAPL" is the ticker/stock symbol for Apple, the technological firm. This applies for all markets as well; "BTC", although decentralized, is the ticker/symbol for Bitcoin on the markets.

 Trading Pairs – No matter which market you're looking to start online trading on, there's going to be an entity that you'd like to either buy or sell. The entities that are being bought and sold, are almost always represented by a trading pair, a subsequent deviation of two aforementioned "tickers". These two tickers compose the pair, and traditionally is represented by the gained asset at the beginning followed by the lost asset. For example in buying "BTC/USD", you're gaining Bitcoin and giving up US dollars.

 Stop Loss – Stop losses are customized order types that essentially will cancel your position in an asset or market if you start to lose more than a certain amount of money.

 P/L – When trading online, you will very often run into the 2 letter term of "P/L"; this is simply representative of your profit or loss on a certain position. If your "P/L" is $405, it means that you've currently gained $405 in profit. If your P/L is indicative of $-240, it means you're currently at a loss of $240.
Realized vs Unrealized – Within the financial markets, there are two types of profits and losses: realized and unrealized. Realized profits or losses are financial gains or losses that are finalized and cannot be altered. This results in a closed position. Unrealized profits or losses are gains or falter in a position that is only on paper and hasn't been finalized or added to your account just yet. This is the result of an open or pending position.

 Bears vs Bulls – In all financial markets, there are talks of 'bulls and bears', or particularly, 'bullish or bearish' tendencies or outlooks. This is the market's way of distinguishing positive/prosperous outlooks and declining/negative predictions. A 'bullish' market means a market that is looking positive or increasing. A "bearish" market is a market that is looking towards the bottom-side of things or looking to fall further.

 Bid & Ask Prices – Each asset that is being traded will maintain a bid and an ask price; for core functionality in the financial markets, it's important to maintain a level of knowledge about this. Bids are prices that someone is proposing in order to buy a certain asset, while ask prices are the price someone is proposing in order to sell their held asset. The bid price will in all (Unless imperfect/glitched markets) cases be higher than the ask price.

 Liquidity – When trading online, you have to adhere to how fast a certain asset can be either bought or sold. If an asset can be bought or sold very quickly close to its buying or selling price, then the asset is considered to be very 'liquid'. If the ability to buy or sell the asset is very limited, then the asset is said to be 'illiquid'.

 Volume – The amount that an asset is being bought or sold is represented by its 'volume'. When volume picks up in an asset trading online (Or trading in any sense), that can be seen as activity behind an asset that is increasing. Activity in online trading can generally be seen as a sign of the asset moving in a certain direction. Increased volume doesn't mean increase/decrease in price, it simply means that something is happening where someone or something is buying or selling a lot of said asset.

 Margin – Online trading can be done with margin, which is essentially borrowed funds to realize a profit or loss faster. When you use margin, you're fundamentally borrowing money from a brokerage to open a larger position than you'd be able to with your initial capital. Fees are incurred in this process, though. Also, although profits can be realized faster, losses can as well.
10 Tips On Trading Online

Have a Plan – Many people start online trading and believe that they'll somehow magically maintain some unrealized talent and be able to manage immense profits; they say losses are rare and that they'll 'deal with it when it comes'. One major tip to keep in mind when trading is that you want to form a plan beforehand. Try to form a strategy and a plan in mind prior to jumping in online trading.

 Prepare for the Worst – When you're trading online, try to imagine the worst possible scenarios. Run through scenarios where you may fail and try to position yourself in the markets accordingly.

 Set Stop Losses and Hedges – Order types such as stop losses and take profits can save you from 1.) Losing money, but also 2.) Losing newly gained profit and getting greedy.

 Don't Trade with Emotion – One of the most commonly used expressions when it comes to trading is the warning of trading based upon your emotion. Using greed, euphoria, or fear, as a main proponent of your strategies can mean huge losses.

 Practice and Keep Learning – Trading online gives the opportunistic ability to trade on demo accounts. Use these practice accounts to perfect strategies; additionally continue reading up, and learning about the ins and outs of online trading. There are many complex tools that only advanced users can grasp that put you at the forefront of the market.

 Pay Attention to Position Sizes – The worst mistake you can do is entering your entire account on a singular position. Unless you have 100% certainty in your position (Which probably will never happen), try to pre-arrange your trades and see how much you're willing to risk within your account limits.

 Stay Up to Date On News- The online ecosystem maintains an edge because it allows people to access information and make decisions faster than ever before. Adhere to this, and follow the news, both on trading itself, but also the news on the markets or assets you're looking to trade on.

 Update Your Software/Technology – Online trading is maintained within a technological sphere that is consistently updating, improving, and changing. These updates are many times implied for your own safety and security of the platform. Make sure you're updating and reviewing any changes in software or brokers.

 Find the Best Broker Tailored for Your Own Style – Every trader has their own style; some use strategies that imply high risk, while some are more on the conservative side. As a result, research and find a broker that you feel works best for you. Maybe if you imply high-risk strategies, you'd want to find brokers with higher margin limits. If you're worried about cost saving, find brokers with little to no fees. Find your style, and use brokers that emphasise it.

 Learn It Before Using Real Money – Prior to depositing and trading your real money, learn the ins and outs of the online trading market beforehand. Of course, there is no lesson like losing your own money in a trade you thought was impeccable, however, improving your skill and knowledge before losing can reduce the learning curve.
Conclusion
The financial markets as we know it are evolving and changing in real-time. Brokers are adapting to new technological protocols, people are shifting towards inclusive online exchanges, and institutions are undergoing a huge renovation in their internal structures. Online trading is taking the world by storm and is enabling the engagement in the financial markets at very low-cost strategies where you're able to enter the game with little limitations.
Learning the financial markets can be difficult, however by following our guides and tutorials, it can be done in a very ephemeral amount of time. Online trading is evolving each day, becoming more efficient and faster than we've ever seen before. Online trading has become a tool that people around the globe can use to form strategies and craft ideas that can potentially yield them riches in the financial markets.
Online trading isn't easy, especially if you're a beginner; however, it's absolutely possible. Thousands of people around the world have amassed riches and made profits once unimaginable through trading online.
FAQ
How can I learn how to trade online?
InsideBitcoins offers our own internal online trading guide; in addition, there are thousands of resources and news pieces placed on our platform that has allowed us to portray powerful lessons of online trading. Online trading is essentially an ecosystem and learning how to maneuver it is relatively a skill. This skill can be improved, and the more you practice and research about the parameters around online trading.

Can you get rich trading online?
Trading online has in the past, made people rich. Although previous results do not in any way indicate future performance, the fact of the matter is that there are thousands of people around the world that have gotten rich trading. However, it's important to note that the percentage of people that have become rich off of trading online is very slim in percentage of those who have not. Many people lose money in trading; this is mainly because of greed, misproportioning positions, and much more. However, if the proper diligence and research is completed, is getting rich from trading online possible? Absolutely.

Where's the best place to trade online?
There are thousands of online brokers and exchanges where you can trade online, and there is no singular one that is the 'best' so to speak, however, there are definitely ones that are better and more advantageous than others. No matter where you're looking to start trading online, try to look for ones that enable low fees, high limits on deposits and withdrawals, and emphasis placed on speed/execution.
Coinbase is a globally pertinent choice when it comes to choosing which online broker to trade. Coinbase offers a plethora of different markets. Additionally, if you're looking for niche market brokers and providers, such as cryptocurrencies, the better exchanges to look for are ones such as Binance or Coinbase that maintain a level of safety/regulation that others do not.

How can I be sure that my area of jurisdiction allows for online trading?
There are certain jurisdictions that restrict online trading altogether, and there are certain countries or areas that maintain certain parameters and restrictions only on parts of online trading. It's best to research the topic within your own country and utilize resources such as lawyers or accountants to see exactly which processes are allowed or disallowed in your region.
How money much is needed to start trading online?
Theoretically, you can get started trading online as long as you deposit the minimum amount that's required by your broker of choice. In any other case, it's recommended to start out on a paper or demo account, and then deposit anywhere from a minimum of $250-500 ot begin the online trading process.

Is online trading safe?
There is risk involved with online trading, and depending on the market you choose to trade on, the more or less risk may be imposed. Cryptocurrencies, for example,impose a higher level of risk in trading online than stable equities such as stocks on the S&P500. The ideology of a certain trading process being 'safer' than another depends on your individual risk tolerance.

What is the best market to trade online?
This question is entirely subjective; there is no singular market that is the best to trade online, mainly because each market contains its own respective attributes and qualities. The Forex market traditionally can yield higher profits because of the imposition of higher margin, however, as a tradeoff, the risk amount is upped in the same area. In the case of cryptocurrencies, the volatility is even more increased, therefore meaning that some users can theoretically make more money on trades of certain directions, but it also means that losses can be imposed quickly as well.
Finding the market that is best tailored for your trading style is what is most important.

How do I protect my online trading from hackers?
Online trading, while truly revolutionary in the technological sense, has opened the doors for hackers and fraudsters. One very important tip to maintain across all of your online trading platforms/methods is to enable a multi-factor authorization. This is typically done through 2 or 3FA. By linking a third party account such as a phone or alternative email, you can add an additional layer to your online trading security that was previously not available.

What are some good online trading strategies?
InsideBitcoins maintains some great guides and tutorials on trading strategies and methods that can help to tailor your own unique trading strategy. The more unique and the more 'edge' that a strategy has, the better it overall is.

How long does it take to master online trading?
There's multiple parameters that affect the amount of time it takes to truly grasp the concepts behind online trading. It can take as little as a few months if you truly dedicate yourself and your time to it, or it can take years if you only put minimal time in per week.