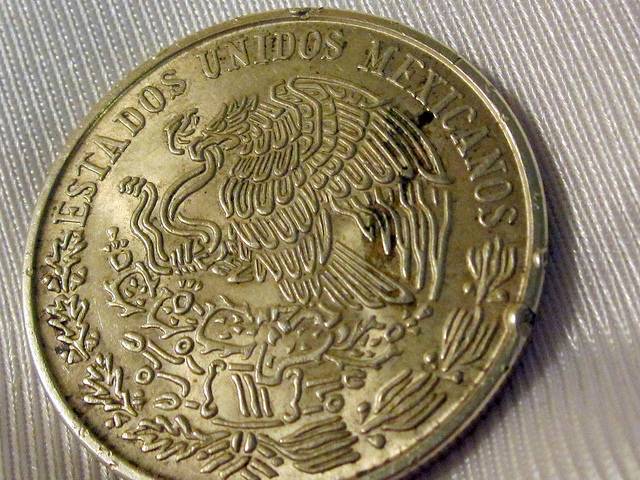 NEW YORK (InsideBitcoins) — There is a mounting push in Mexico to create a cryptographic currency supported by the Bank of Mexico (BdM), its central bank, which if successful, could see the release of a digital peso.
Should this happen, it could result in serious changes to the country, both economically and politically. Issues of tax collection, remittance markets, and those Mexicans who don't have bank accounts could all be impacted.
Back in March, there was a meeting to discuss the possibility of using the technology in Mexico. While a second meeting occurred in July and a third is planned for early September, it's unsure whether there will be any movement on this initiative.
But in an interview with 24 Horas, Lorenza Martinez Trigueros, Bank of Mexico's managing director of corporate payment systems and services said in a translated quote, "There is no case in which we see a potential adoption near term."
That being said, she did suggest that the proposal had been considered. "As our focus is on electronic payments which include credit and debit cards, payment cards, mobile payments in the participating banks and financial intermediaries; and in other ways we are analyzing, but there is no case in which we see a potential adoption nearby."
24 Horas also reported that Luis Daniel Beltrán Giron, CEO and Founder of Microbit, and José Antonio Rodríguez Reyes, CEO and founder of Altis, were brought in as topical experts to discuss with BdM. Beltrán is also the head of Peso Digital, a group pushing for its "digital weight."
Digital weight is "A citizens' initiative in which we propose that our currency, the peso, has its digital version. A cryptographic currency is supported by a central bank, in this case the Bank of Mexico." The website goes on to list the benefits of digital pesos including:
Decreased tax evasion
Zero fees for sending money between individuals
Transfer of money without the need for a bank
Perhaps the greatest benefit of this implementation would be an increase in total taxes collected. According to a study conducted by the OECD, "The tax to GDP ratio in Mexico was the lowest amongst OECD countries between 2010 and 2012." The report also says that tax collection "rose from 16.9% in 2000 to 20.9% in 2008 before falling back to 17.4% in 2009 and then rising again to 19.6% in 2012. It was 19.7% of GDP in 2011, around 14 percentage points below the OECD measure of 34.1%."
By having a central bank regulated digital peso, proponents say more currency could be tracked by the bank and allow the government to increase its total tax collection.
"We are analyzing, but definitely not from the point of view of independent assets, but rather to take advantage of this technology in national currency," Martinez Trigueros said.
Ecuador recently announced it was also considering establishing a state-run digital currency — and perhaps banning and even confiscating digital currencies.
While Martinez Trigueros expressed concern when she said, "Today we are seeing that these assets have significant risks that are not resolved today," there has been no movement to ban bitcoin in Mexico.
---