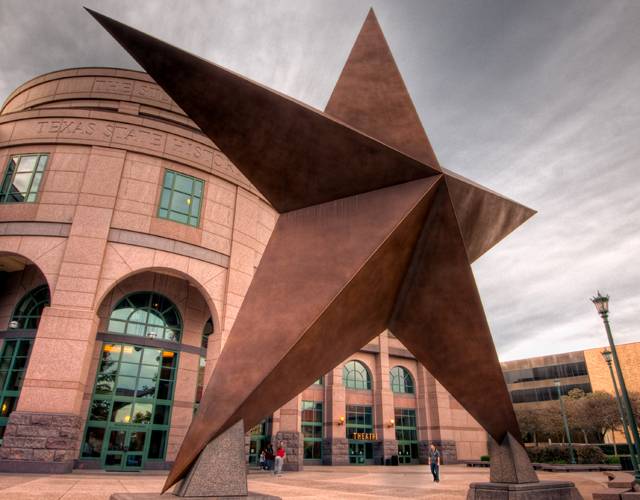 NEW YORK (InsideBitcoins) — Although many Bitcoin users have become pessimistic about the viability of starting a Bitcoin company in the United States since the release of the first draft of the New York BitLicense regulations, there is still a group of Bitcoin enthusiasts in Austin, Texas who believe their home city could turn into the first "Bitcoin Valley".
The Bitcoin meetup community in the state of Texas as a whole is vibrant and growing by the day, but it is the regulators who will have the final say on whether this area could become a hub of Bitcoin-related innovation. There are already a multitude of Bitcoin startups located in Austin, and it doesn't seem like the growth of this particular industry is going to slow down in the Lonestar State any time soon.
Why is Texas good for Bitcoin?
According to Texas Monthly, the venture capital fund known as BitAngels believes that Texas is the friendliest state in the union when it comes to Bitcoin regulation. In addition to becoming the first state to issue their own guidelines on digital currencies, Texas is also the home of Bitcoin-friendly congressman Steve Stockman.
The representative from Clear Lake recently introduced a bill that would force the IRS to treat bitcoins like any other currency, instead of viewing it as a commodity or investment. The Texas Alcoholic Beverage Commission has also approved Bitcoin as a payment method for alcohol in the state, and the state is also home to former congressman Ron Paul, who has always been an advocate of legalizing competing currencies.
While other states are thinking about how they can regulate Bitcoin and force companies to comply with current financial regulations, it seems that Texas wants to be as welcoming as possible to anyone who wishes to start any kind of Bitcoin business in the state.
Justus Ranvier, who is based in Austin and works on conceptual design and communications as a contractor for bitcoin firms worldwide, has written rather extensively on the idea that any Bitcoin company in the United States is ultimately doomed. In an email to InsideBitcoins, Ranvier talked about how "U.S. law and regulation exist to enrich the cities of Washington DC and New York, and allowing Bitcoin to flourish accomplishes neither."
Are there any real safe havens for Bitcoin?
Ranvier also admitted, "Ultimately, I don't trust Switzerland in the long term any more than I trust the U.S., but in the short term, they are a less-bad place to start a traditionally-organized company."
In the end, it may make sense for Bitcoin companies to take Ranvier's advice from back in 2012.
"Future Bitcoin services need to be run as if they are illegal enterprises, like Silk Road, even if what they are doing is apparently legal," he wrote. Ranvier believes that even though it may seem legal to run a Bitcoin company in certain jurisdictions right now, this could change at any point in time.
Although competition between governments could eventually cause certain jurisdictions to be friendlier to Bitcoin than others, it makes sense to approach this industry with caution as the rules and regulations are still being drawn up by unelected government officials.
You can follow @kyletorpey on Twitter.
---