Why Online Educators and Consultants Love Streamium and Bitcoin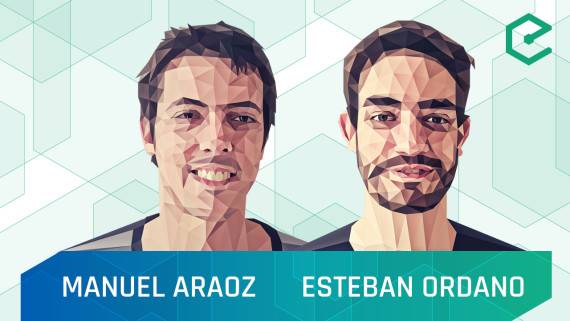 Although the Streamium development team has claimed half of their users are cam girls and other types of adult entertainers, there is also a small contingent of online educators and consultants who have found value in the platform. Due to the scalability issues facing Streamium right now, it appears that one-on-one use cases are seeing the highest levels of adoption at this time. According to Streamium Developer Manuel Aráoz, the pay-per-second model found in the streaming service is what online educators, consultants, and other freelancers find most attractive.
Also Read: Bitcoin Education Grows as Universities Begin Offering Crypto Classes
Who is Using Streamium?
Aráoz and fellow Streamium Developer Esteban Ordano were recently interviewed for an episode of Epicenter Bitcoin, and the current Streamium user base eventually become the topic of conversation. After explaining that half of Streamium users are essentially cam girls, Aráoz pointed out some of the other main types of users found on the platform:
"In education we have several language classes, like English or Spanish teachers, and a small amount of users doing consulting. On the gaming side, it's mainly just people playing video games and streaming their screens when they play. That's a feature we added some weeks after we launched Streamium — the possibility to broadcast your own screen — because some users requested that."
The gaming side of the user base is similar to Twitch.tv, although it's possible that the platform would be more useful for gamers who wish to teach other players how to become better at a particular game. These gamers who are streaming their screens while playing StarCraft or CS:GO could also be online educators or trainers of sorts.
What is the Value of Streamium?
In an effort to better understand their user base, the Streamium development team reached out to the teachers and consultants using the platform for feedback. As Aráoz explained during the interview, it appears that issues related with online education payments are what drive educators to the platform:
"Based on when we talked with them, what they really valued was the fact that they could charge by the second they were doing the class because sometimes they have problems charging after the class ends. So, you do a two hour class, and then the student disappears and they never pay. So, it's hard to get the money. The money is a problem in online teaching, so when do we charge? Before the class? After the class?"
What Other Features Would Online Educators Like to See?
In addition to getting feedback on why educators are turning to the Streamium platform in the first place, the development team also asked their user base what kinds of other features they would like to see added to the service in the future. The education freelancers requested a few different new features, which prompted the Streamium developers to ponder the creation of a full online education product:
"Based on when we talked with our early users, mainly on the education side, most were requesting some features we were not ready to develop like, 'Okay. We need a digital whiteboard where we can sort of write stuff, and the student can watch that. Or, we need dual video communications so that the viewer can also send their webcam content.' And we said, 'Okay. Do we want to really build an education product?'"
Instead of implementing these new features in Streamium, Aráoz and the rest of the development team decided to create a new product, Faradam. This new tool is basically Streamium without the video streaming option, but the idea is that it could be used in combination with any other online communication or educational tool. During the Epicenter Bitcoin interview, Aráoz explained that Faradam was somewhat of a flop. He stated, "Faradam was a pretty unsuccessful experiment. It got really few users."
Upgrades to Streamium will continue to be made over the near term, but it's important to remember that this is a free, open-source project with no backing from investors as a formal, profit-seeking company. For now, users can continue to experiment with new ways to earn a few extra dollars or a full-time salary through the platform.
---
Kyle Torpey is a freelance journalist who has been following Bitcoin since 2011. His work has been featured on VICE Motherboard, Business Insider, RT's Keiser Report, and many other media outlets. You can follow @kyletorpey on Twitter.