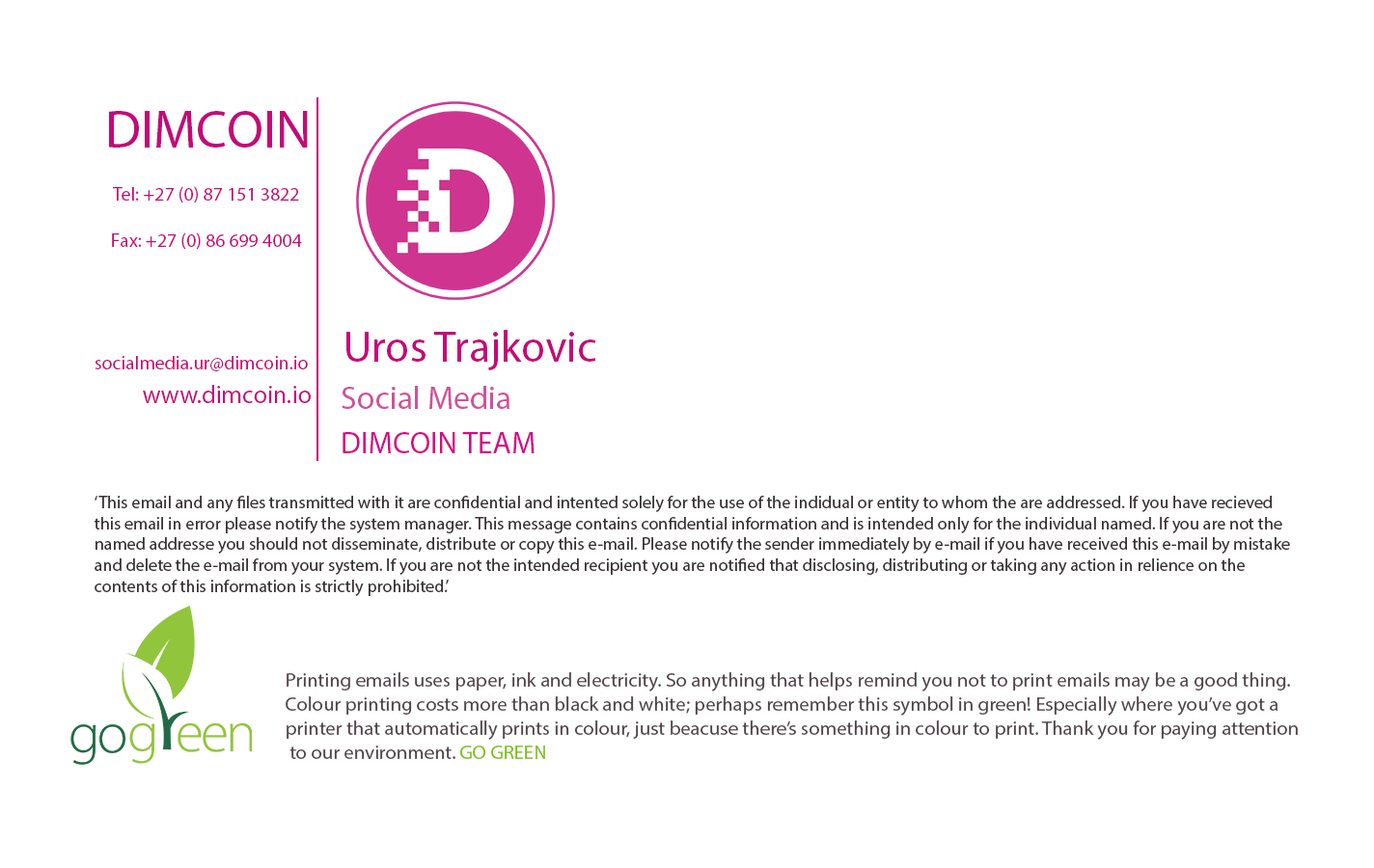 This
story
was shared from
this site
The DIM Ecosystem is an evolution in cryptocurrency, it offers financial products and services that allow the user to engage in a multitude of digital interactions.
The DIM Ecosystem will allow individuals and businesses to conduct state-of-the-art encrypted transactions, send, receive, trade, manage company shares and assets in online wallets. This will enable crypto stock trading and equity tokenization, on computers, mobile devices or via password-encrypted paper certificates.
DIMCOIN will host a Pre-ICO (Initial Coin Offering) starting on the 1st of July, 2017 at 12:00 CET until the 15th of July at 23:59 CET. The ICO will start on the 16th of July at 00:00 CET until the 27th of August at 23:59 CET. Each 100 DIMCOIN purchased during the ICO will receive 1 DIM TOKEN. A total of 1.74 billion DIMCOIN, including the bonuses and the 10 million DIM TOKEN that will be allocated for purchase by investors during the ICO.
The DIM TOKEN gives investors holding more than 50 DIM TOKEN some unique and exclusive benefits within the DIM Ecosystem, which are voting rights and a percentage of fees. The DIM TOKEN are an opportunity to earn lifetime recurring income based on transactions.
Phase 1 (Pre-ICO) starts with a 30% BONUS, resulting in 1$ = 100 DIMCOIN ($ 0.01 per 1 DIMCOIN) + 30 DIMCOIN BONUS + 1 DIM TOKEN. The ICO bonus will decrease until the end of the DIM TOKEN sale. Once the first funding goal of $10 million has been reached, there will be a dynamic price offer of $0.02 up to $0.12 per DIMCOIN. After $30 million has been reached, the price offer will be locked at $0.12 until all allocated coins have been purchased. The DIMCOIN will be listed and traded on major cryptocurrency exchanges around the world, starting in the 4th Quarter of
---