LONDON (InsideBitcoins) — The volatility of bitcoin's price has often been accompanied, though not necessarily driven by volatility in political circles. Confusion in South East Asia, outright hostility in Russia, questionable tax practices in Australia and an EU fundamentally divided over the issue — all of these factors have hampered bitcoin's growth into mainstream awareness. One country has ,however, been vocal in its support for Fintech and cryptocurrencies in general, the UK, a global financial hub that has always seen itself at the cutting edge of financial innovation.
One key event in the history of bitcoin has begun to loom large on the horizon: Chancellor George Osborne's autumn statement, due to be delivered to Parliament early in December, promises to provide some much-needed support for bitcoin from a major global trading centre.
A preview of things to come?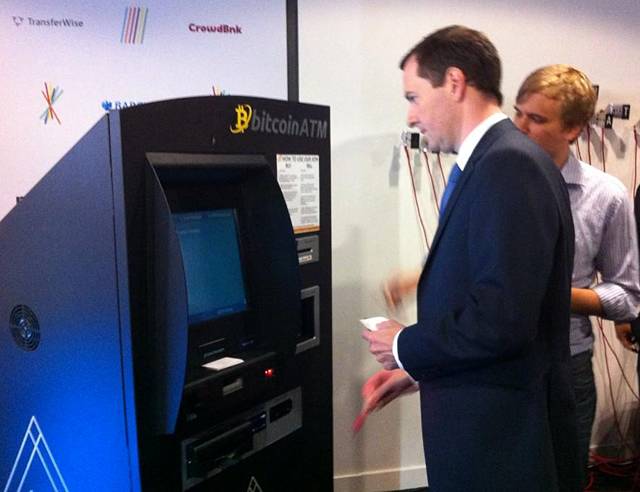 The details of the announcement remain tightly under wraps but during a speech delivered at Disrupt Europe, Ed Vaizey, the UK's Minister for the Digital Economy dropped a number of hints as to what we might expect from the December announcement.
"The UK is one of the best places to start a tech company," he told the crowded auditorium. "We have the skills here, particularly in London, a city that draws people from all over Europe." All of which we of course  already knew, the current administration maintains solid ties with financial interest groups and the creation of Tech City and the recent launch of Innovate Finance ably demonstrated that this commitment is more than just hot air; but what of bitcoin? Where exactly do cryptocurrencies fit into this new sense of vision and vim?
"The government is still looking at the tech, but sees potential for e-payments to bring multiple benefits to consumers and businesses," he said. "An uncertain and globally uneven regulatory environment around digital currencies injects an additional risk factor into this category of start-ups."
Allow end systems to "operate in a decentralized way, with no intermediaries"
But Vaisey indicated that the Chancellor did not intend to let an asymmetric regulatory environment dictate the direction that the UK was preparing to take in regards to cyrptocurrency.
"We're doing a major program of work looking at opportunities in digital currencies; I think the Chancellor had a good look at that. We want to make these e-payments faster, quicker; we want to make it as safe as possible. And we want to look at the kind of technologies that the digital currencies use to allow end systems to operate in a de-centralized way, with no intermediaries. We want to look at how the new technologies can benefit consumers and the wider economy. "
The Chancellor's focus is on using payment systems and digital currencies as a way to push forward financial technologies in "innovative ways," he added.
"We are passionate about the sector. We've got research going on about what kind of work we can do to turbocharge Fintech, so along with other areas of innovation, whether it's 5G or the Internet of Things, we are very strongly of the view that London and the UK can take a lead. So again it's about focusing our research, looking at the opportunities and government working as a partner of the financial industry to see if we can grow those opportunities."
Whilst avoiding specifics, Vaizey, a man who is undoubtedly intimately involved with the preparations for Osborne's announcement, nevertheless managed to provide a clear overview of intent: bitcoin is not only welcome in the UK, it's a place where in can thrive, it's a place where it can gain acceptance — it is in short, bitcoin's home.
Ian Jackson is an Inside Bitcoins correspondent based in the U.K.