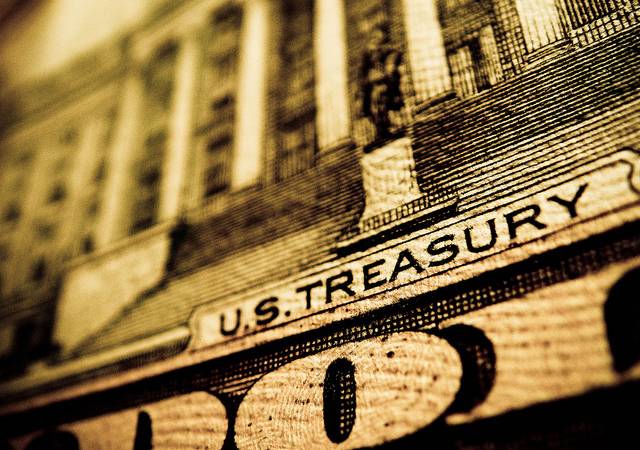 NEW YORK (InsideBitcoins) — The U.S. Treasury is hosting a roundtable discussion next week to "share the Government perspective on issues pertaining to financial access for MSBs (money services businesses) and to hear from they industry." Bitcoin advocates are marshaling their resources to be sure the cryptocurrency perspective is front and center.
Members of the U.S. Government, the regulatory community, banking and credit union sectors, and representatives of the MSB sector will also participate in the session.
The Chamber of Digital Commerce's president Perianne Boring will be participating and organization has formed a Financial Access Task Force to prepare comments and is calling on members of the industry to participate in a survey to present data to the Treasury.
"Companies that are involved in developing and deploying the protocol of crypto currencies or other digital assets – but are not involved in the provision of money transmission or other MSB activities – are being denied access to banking services. At best, this is a tremendous diversion of time and resources. At worst, companies are forced out of business, without having the opportunity to recognize the full potential of the technology," said Carol Van Cleef, chair of the Chamber's Financial Access Task Force.
In a statement, the Chamber noted that some bitcoin and other digital currency related companies have been included in the definition of MSBs, while still others in the industry have "felt the residual effects when seeking banking relationships."
In another banking-related initiative, the Digital Chamber is hosting a compliance bootcamp in connection with The North American Bitcoin Conference in Miami Beach, FL on January 15 & 16. Click here to register.
Meanwhile, another bitcoin advocacy group is cranking up its efforts. Coin Center, an effort begun in September by Jerry Brito, an adjunct professor of law at George Mason University, has officially launched its website, CoinCenter.org.
The site contains plain-language explanations of bitcoin and other cryptocurrency concepts, comments that we have filed on regulatory proceedings, videos of testimony given regarding cryptocurrency and regulatory issues and opinion pieces penned by Coin Center experts.
A Coin Center spokesman told Inside Bitcoins that the non-profit bitcoin advocacy will also be attending the Treasury's roundtable January 13th.
Photo credit: KJGarbutt
---