Analyzing the price movement of TRON today is showing that very soon, the cryptocurrency will either go up or down. From what the chart shows, two scenarios are likely going to play out in the price movement of TRX/USD. There may be a breakout at the upper side of the supply or TRON will record a breakdown at the lower side area.  Therefore, the best decision for short-term traders is to hold on a bit and watch what unfolds.
Mid-term Trend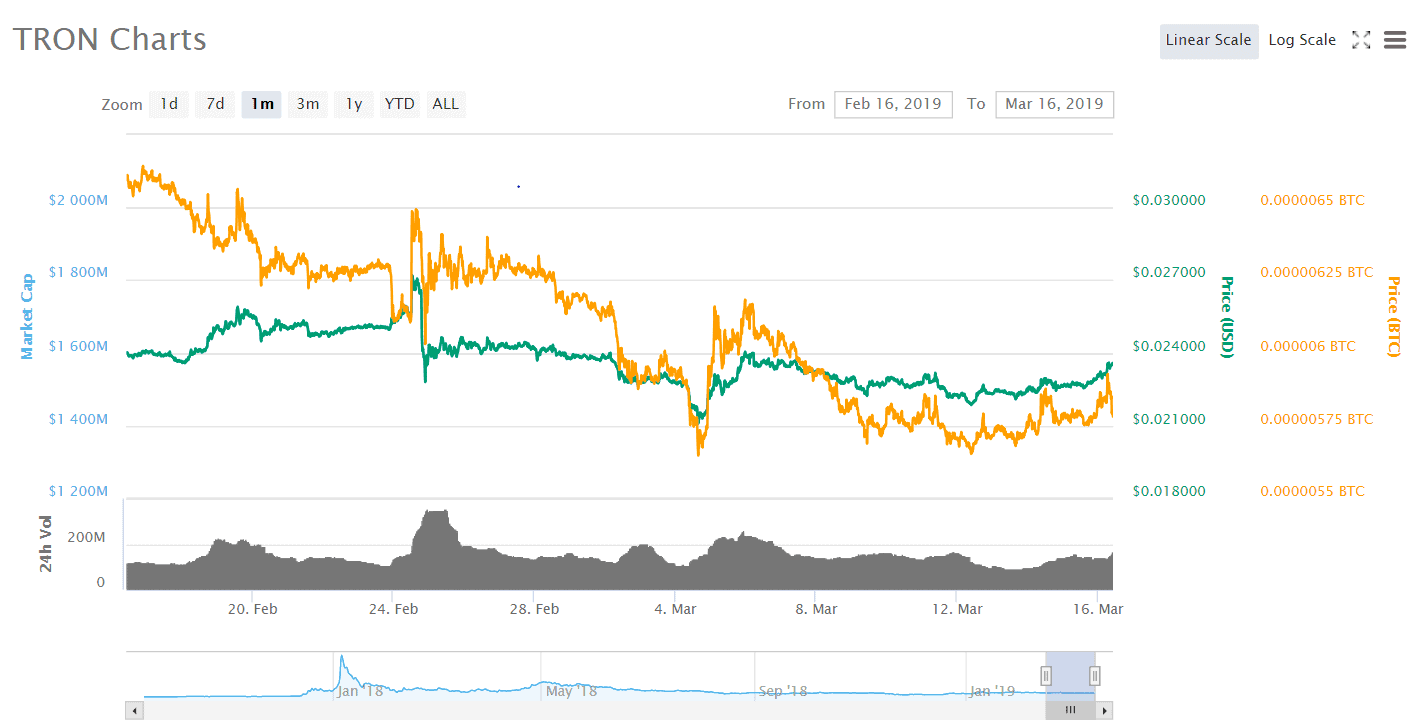 The medium-term movement for TRON shows that it is still maintaining the bearish trend. At the demand side, you will notice the initial push at $0.02247 from its upper line before it lost momentum. The Bulls staged a comeback which we could see at the bullish spinning top. As the market opened today, TRX/USD rose to the price of $0.02303 which enabled them to retest the upper line.
Unfortunately, TRON faced rejection at the supply area, and the Bears returned following the Doji formation. As a result, TRX/USD dropped to $0.02333 in its demand area. Its journey down south which remains valid at a price below the 2 EMAs also contributed to the fall.
Looking at the lower line, it represents the bear's target in TRON's mid-term with $0.02191 which we see in the demand area.
TRX/USD Position in Short-Run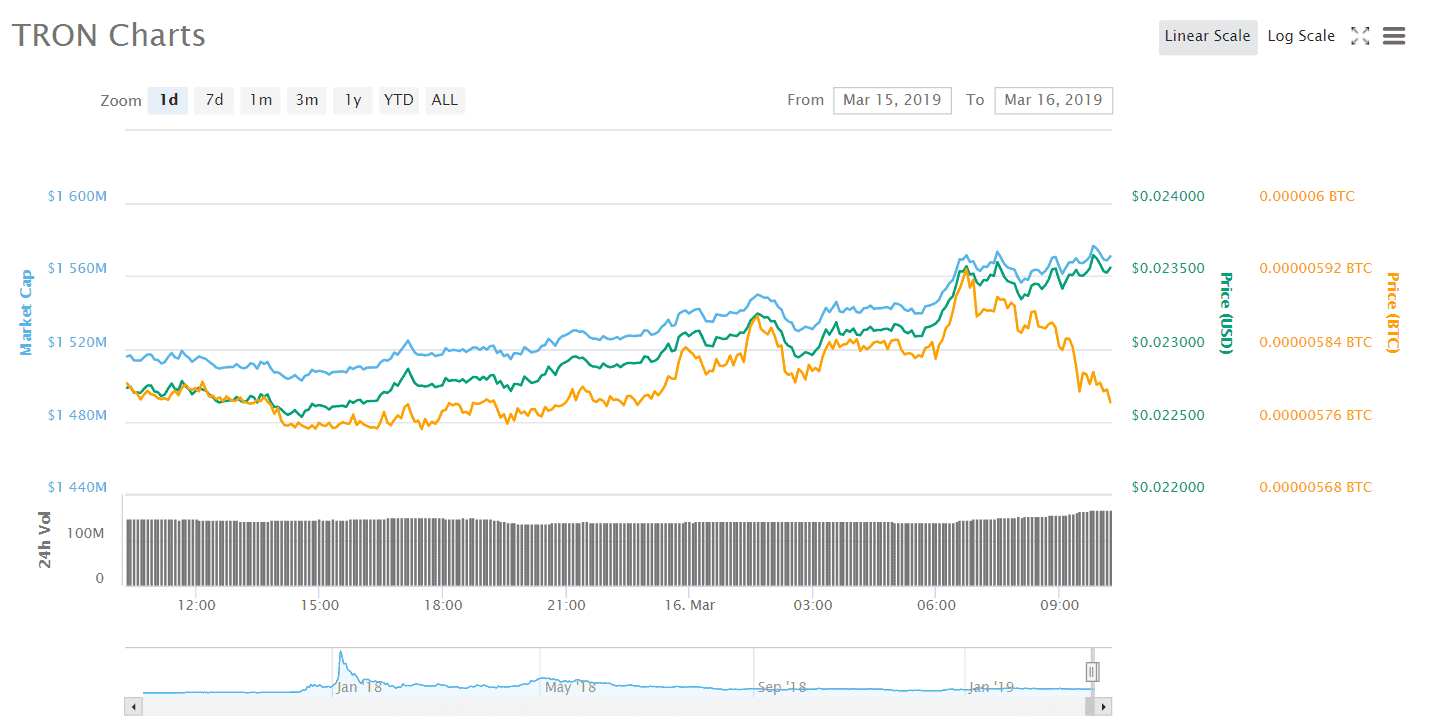 The short-term outlook for the cryptocurrency shows it continuing in the range-bound market. Yesterday, the Bull gained momentum from the pullback but lost it today after opening at $0.02300 in the upper supply. As the market activities continued today, the supply area of the chart shows that it faced two retests. Note that the bears returned after the retests. Looking at the chart, you will see the break in the Exponential Moving Averages (EMAs). These breaks confirm what TRON experienced today. The bears were fully in charge of the short-term range.
Take a look at the demand area; it shows the present price level of the cryptocurrency against USD. You will notice that TRX/USD is at $0.02279 which is on the downside. The momentum here is strong. Looking at the stochastic oscillator signal, you will see it pointing down directly at 43%. Also, the price of TRX remains down under the two exponential moving averages (EMA).
We see that on the upper side of the supply area, the digital currency is consolidating. The trading price remains between $0.02299 for the upper supply and $0.02229 in its lower demand area.
Seeing how the price of TRX is moving, traders should patiently wait for the sudden breakout. The expectation is that a breakout will occur in the upper area or the lower area will experience a breakdown. However, before finally taking a position, the coin will face a retest. Therefore, the trend is likely going to favor short-term TRX/USD traders.