The first ETF in the US market was introduced in 1993, with a structure that mimicked the S&P 500 and was named SPDR S&P 500 ETF Trust,  commonly known as the SPY.
The SPY is the oldest and biggest ETF available in the market, with $267 billion in assets under management and a daily volume that surpasses $20 billion of active trading taking place in the markets.
The ETF vehicle was developed and designed with the sole intention of offering institutional investors the ability to pursue more sophisticated strategies that would require macro investments and hedging.
From that rudimentary base model, the ETF continued mutating and changing, offering completely new investing models with some of the most complicated assets offering similarities to ones found in derivative products.
As of 2019, it is possible to find ETFs in basically every sector of the Equity Market and some of them even offering the possibility to invest in a fund from another asset class like US Treasuries, High Yield Bonds, Commodities, Options, and REITS.
The differences that can be found between funds can be day and night and investors should do their own research to understand if investing in an ETF is right for their portfolio and also to clearly understand how they work and how swings in prices might affect them.
One important example of different they can be and all the quirks they can have is:
Direxion Daily S&P 500 Bull 3X Shares (SPXL)
This specific ETF applies leverage to offer three times the daily or monthly return of the respective underlying index, providing an excellent opportunity for upside but at a higher risk since any movement against the underlying asset/index would cause that loss to be 3X as well.  Typically this specific type of ETF comes in pairs, offering a long and short option of the ETF.
The exchange-traded funds have gained more and more followers, increasing their acceptance and with this, their assets under management year after year, managing more than $1.3 Trillion in AUM as of March '19.
One reason why ETFs have become so valuable and look after by institutional and retail investors is for their vast investment scope, reaching and covering different types of asset classes, indexes, commodities, options, and at the same time offering a global and macro investment opportunity.
Since some ETFs offer dividends based on the underlying assets they represent, it has open the opportunity for retail investors to diversify into sectors and even to simply invest in some total macro funds that will follow the growth of the overall market and deliver high dividends while doing so.
Types of ETF
The purest version of the ETF vehicle was the "Market ETF" which had a correlated price to the value of an Index. The perfect example of this is the SPY and its a  10-1 correlation between both, making the value of the SPY a tenth of the value of the S&P 500.  Nowadays ETFs provide one of the vastest ranges of investment vehicles and models out there. If you can imagine it, there's a possibility it's been created and it is available in the market already.
Other types of ETF include:
Leveraged ETFs: Designed to provide returns following a multiple of the asset/index it's tracking. So, if the underlying returns 1%, a leveraged ETF with 2x leverage would deliver a  return 2%. Note that the risk associated with these ETFs increases as the leveraged by does.
Bond ETFs: Just like you can invest in ETFs that follow the price and returns of a specific equity index or simply a sector of the Equity Market, Bond ETFs provide an entry for investors to look into the Fixed Income market.
Sector ETFs: If you want to invest in a specific industry, a sector ETF can offer it without having to research each individual component of the basket. Examples include biotech, Energy, Semiconductors and Financial Institutions.
Commodity ETFs: A commodity ETF allows average investors to gain exposure to common commodities markets like gold, soybeans, or orange juice.
Foreign market ETFs: Let's say you have an interest in investing the Brazilian  stocks since the country is posting a positive outlook for the next 5 years, but you don't feel comfortable with buying directly in a local exchange or you simply want to passively invest in the overall market with a certain level of diversification, profiting from the overall economic growth of the country.
Inverse ETFs:  The main intention of these ETFs is to return the inverse/opposite of the underlying market/asset returns. It's commonly used as an alternative to short-selling but it still holds some of the major risk associated with short-selling like the unlimited downside if the price of the asset continues rising in value instead of tanking.
Actively managed ETFs: This specific model follows the trading and decision making of a fund manager, considered by many as a cheap option to returns provided by hedge funds. Usually, the fees of these ETFs are considerably higher and also the risk since the returns depend not on market growth but in the capacity of the fund manager to deliver alpha on its investments.
Top 10 ETFs to look for 2019

1. Vanguard Total Stock Market ETF (ticker: VTI)
The VTI ETF tracks the performance of the overall investable US equity market (small, mid and large-cap companies). The fund currently holds positions in more than 3,500 stocks across sectors and has a total of $675 Billion in assets under management.
This is a perfect ETF for investors looking to allocate capital in a long term basis and that do not have the time, knowledge or desire to invest in individual stocks.

2. Vanguard High Dividend Yield ETF (VYM)
Following a similar macro logic like the VTI, this ETF focuses on High Yield Dividend stocks of all sectors, sorting them by yield but giving then a weight based on their market cap with the intention of giving more exposure to the bigger and most stable companies.
Compared to the S&P500, one of the major differentiators is that the VTI focuses on Consumer Defensive Stocks, leaving aside the tech giants that rely on growth and that have huge valuations based on future guidance.
REITs are not considered in this index since the same logic would make them weight more than any other sector but would result in a regular Real Sate Index instead.
The fund currently has more than $24+ Billions in Assets Under Management.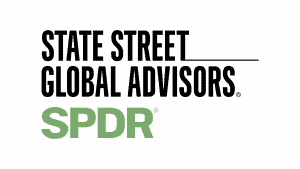 3. Financial Select Sector SPDR (XLF)
XLF is the oldest Financial ETF of the US Market and it covers investment in different branches like:
Banking
Insurance
Capital Markets
Mortgages
Consumer Finance
REITS
Diversified Financials
The fund currently has more than $24+ Billion in Assets Under Management. Some of the top companies invested by this fund are GS, JPM, C, BAC, and Berkshire Hathaway Inc.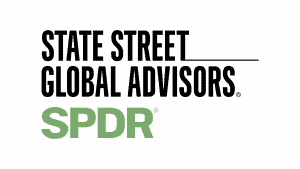 4. Consumer Discretionary Select Sector SPDR Fund (XLY)
XLY focuses on the Consumer Discretionary sector of the S&P 500 which covers in it companies that sell nonessential goods and services also known as elastic, which are specific goods that have plenty of substitutes available in the market which makes the prices to remain flat (otherwise they wouldn't be bought).
The highest weighted companies this fund have investments are:
 Amazon (24.24%)
Home Depot (9.93%)
Mcdonald's Corp (6.59%)
Nike Inc (4.80%)
Starbucks Corp (4.17%)
Lowe's Companies Inc (3.94%)
Booking Holdings Inc (3.65%)
TJX Companies Inc (3.03%)
The fund currently has more than $23+ Billion in Assets Under Management.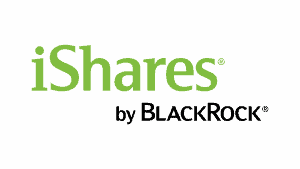 5. iShares China Large-Cap ETF (FXI)
With an unparalleled liquidity offer, FXI represents the best option for investors to achieve exposure to the Chinese Equity Market. One drawback that certain investors will have with this ETF is that it focuses on large-cap stocks only and with a considerable leaning towards the major sectors and not all of them.
The index has a heavyweight of investments in the Financial and Energy sector of the Chinese economy but it is light on the consumer and tech sectors. If you are looking for a short term investment related to a specific catalyst this is your best option, but if you are planning on investing long term there are many other ETFs that will provide a wider and more diversified investment of the Chinese market.

6. Vanguard S&P 500 ETF (VOO)
Best Overall
Just like the SPY from SPDR, the VOO tracks the Standard and Poor 500 Index, the main difference between the two is that the SPY is a market ETF and its prices are correlated directly to the price of the Index, while the VOO can deviate in returns since it has its own strategy for investing and not only a pegged value of an underlying.
As per the official prospectus from Vanguard, this ETF has the ability to invest in derivates and take in to practice strategies depending on the market action and economic cycle in order to compensate liquidity and valuation projections.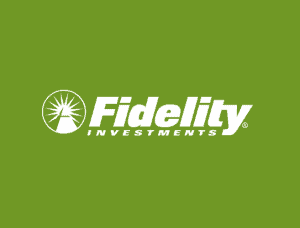 7. Fidelity ZERO Total Market Index Fund (FZROX)
Fidelity has come up with the cheapest available option for macro funds, meaning that this specific ETF does not carry any management fee for their investors.
This fund has positions in almost every us listed company with some specific exemptions based on market cap and tradable volume of the stocks. Specifically leaving behind any company under a $75 million market cap and an average trading volume of $25 millions of at least 6 months.
Best No-Fee ETF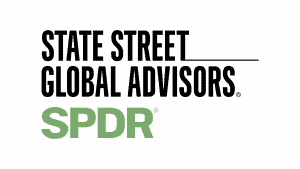 8. SPDF S&P 500 ETF (SPY)
The SPY is without a doubt the mother of all ETFs worldwide, not only it is the oldest exchange-traded fund of the US Market but also the biggest one with assets under management that surpasses $260 billion, making it the most Liquid ETF available.
Following the most basic form of ETFs, the SPY is pegged to the Standard and Poor 500 Index at a 10/1 ratio, making it easier and cheaper for investors to buy into the fund at a price per share of $281.12 instead of the $2,814 of one unit of the Index.
Followed by institutional players as well as retail investors, the SPY is the go-to ETF for active and tactical traders since it offers the ability to use more sophisticated strategies like Options and other derivative vehicles based on the ETF.
Best for Active Traders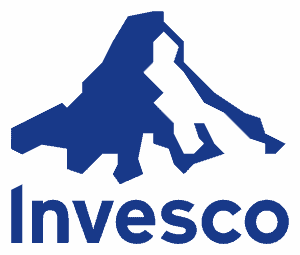 9.Invesco PowerShares (QQQ)
Best for NASDAQ Large-Cap Stocks
Just like the SPY offer traders a short term trading vehicle to profit from the S&P500, the QQQ offers similar value to anyone looking to capitalize from the returns of one of the most widely followed equity benchmarks of the US Market, the tech-heavy NASDAQ 100.
The top Sectors and Holdings of the ETF are:
Top Sectors
 Technology (60.49%)
Consumer Cyclicals (21.01%)
Industrial (9.03%)
Nike Inc (4.80%)
Top Holdings
Microsoft Corporation (10.28%)
Apple Inc (10.14)
Amazon (9.93%)
Alphabet (9.34%)

10. Vanguard FTSE Developed Markets (VEA)
The VEA ETF provides access to consolidated investing on Blue Chip companies outside of the US Market, with a key focus over developed economies.
The fund covers all sectors under a specific set of weights(Sector Breakdown, Market Cap, Region, Country).
Top 10 countries this ETF cover
 Japan (22%)
UK (13%)
Canada (8%)
France (8%)
Switzerland (8%)
Germany (7%)
Australia (6%)
Netherlands (6%)
South Korea (4%)
Hong Kong (3%)
Best International
BONUS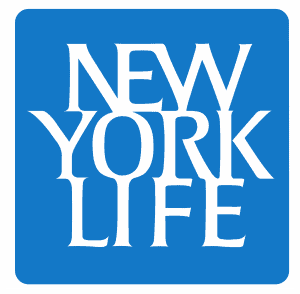 11. IQ Hedge Multi-Strategy Tracker ETF (QAI)
For many investors, hedge funds still remain as a distant figure that they are aware of, but does not completely understand. In the US Market HedgeFund investing requires an accredited investor with a net worth of excess of $2 million, creating a barrier for many retailers.
This ETF was designed to follow strategies used by hedge funds in order to deliver absolute returns and to smooth portfolio volatility. Keep in mind that the focus of this fund is not to deliver huge gains but to reduce volatility and help investors to diversify with strategies with a low correlation with the market, making it less market sensitive in high volatility and uncertainty full cycles.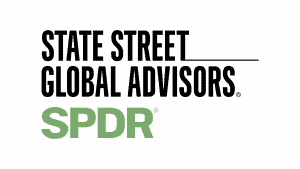 12. SPDR Gold Trust (GLD)
Best for Gold
Gold is an A-Class safe haven for institutional and retail investors worldwide, considered by many as the only real asset that could beat double-digit inflation and that will always sustain its relative value over time.
This fund allows investors to allocate assets into the yellow gold just as if they were buying the physical but as if it was another stock.
The price of this ETF is based on the price of a tenth of an ounce of gold.
Conclusion
Since its first introduction, the ETF has expanded the range of available instruments in the financial markets to a completely new frontier, providing investors with a macro lens to benefit from bigger movements taking place in a specific sector or in the market as a whole unit.
Just like with certain stocks, ETFs may suffer from liquidity problems depending on the number of traders flowing into or out of the fund, causing big slippages in certain cases. Swing movements might take time and could require investors to sustain a long term position rather than intraday trading.
It is important for investors to understand their risk tolerance, appetite, and profile before investing in any type of security and especially in ETFs due to all their differences between types and the necessity any investor may have within their portfolio.
Uncertainty and volatility are dominating the global markets and will possibly continue doing so for more quarters to come, this makes diversification to be even more important now than ever, providing investors with the tools remain profiting from the markets actively or to simply hedge any existing position they might not want to liquidate just yet.
If you are a long term investor or simply a day trader, you should consider adding ETFs to your portfolio or to your trading strategy, with more than 4,500 active ETFs available worldwide, it is highly possible that there is one that will suit your necessities as an investor and as a trader no matter the size of your portfolio and your market outlook.