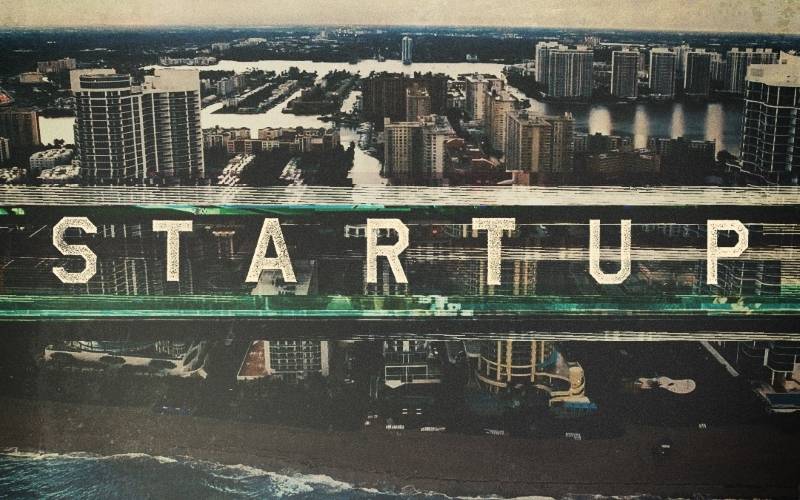 Bitcoin is constantly becoming more mainstream. Many people undoubtedly still consider it to be the tool of criminals, terrorists and anarchists. But our financial and technological worlds are moving towards bitcoin acceptance. This past week, our world moved towards that future culturally as well and that will help change Bitcoin's negative perception.
There are three major stories from the past week that embody Bitcoin's move to the mainstream in significantly different ways. Financially, the R3 group has made some significant progress in its permissioned Distributed Ledger Technology (DLT).
In the consumer technology world, Circle is integrating into Apple's iMessage app. Users will be able to use their Circle account to make payments using the app.
Culturally, Bitcoin users have a show to binge watch. Sony's free Netflix competitor Crackle has released the first season of StartUp, a drama focused around a Bitcoin-like cryptocurrency called Gencoin.
Taken on their own, each story is worth reporting on, but not specifically significant. Together, they show just how far Bitcoin has come since the perception of it being used exclusively by criminals and geeks was not far off.
Financially: R3 Gets its Stock Exchange
Everyone in the finance industry seems to be hopping on the Blockchain hype train. Not unlike how companies started realizing they needed an "internet strategy" in the mid-90s. Something similar is happening with Blockchain and financial companies today.
Leading the pack is the R3 Consortium, a group of banks and financial institutions focused on exploring blockchain and DLTs. This week, they announced that the largest South American Stock Exchange is joining the group.
BM&F Bovespa of Brazil once claimed to be the second largest stock exchange in the world. Today, it has fallen on more difficult times, posting a net loss for the last quarter. Financial sites commonly blame the struggling Brazilian economy and currency fluctuations. It does not currently rank in the top 10 exchanges in the world. BM&F Bovespa remains the largest exchange in South America and the only exchange of note in Brazil.
Their goals with Coda, the shared ledger that R3 is working on, are not clear. It seems likely that they may not even know; a CoinDesk article cites "future-proofing". There are several potential use cases. CoinDesk suggests security and transparency, something the company has been focused on.
It is the first stock exchange to join R3. The R3 Consortium includes Goldman Sachs, Barclays, JP Morgan and Bank of America and many others. They can surely find a use for the struggling exchange.
Technologically: Circle Working On iMessage App
Circle is developing an app for iMessage. Apple is opening up its iMessage API. Tech journalists are calling it a strategy to head off the likes of WhatsApp and SnapChat. Third party developers are now able to develop their own apps inside the popular instant messaging service.
To be clear, Apple is not embracing Circle or Bitcoin specifically. Rather, it is opening up its app to third party developers and Circle is working to be the first to market in it. Apple is calling the program "app extensions" and iMessage could have hundreds of apps in the next iteration of iOS.
Apple is not the only tech company going in this direction. Between Chatbots and instant apps, most companies are betting on some form of a second wave app revolution. Apps within apps are one part of that. It is good to see Circle getting on board with that quickly. Circle CEO Jeremy Allaire told the South China Morning Post that the move was about removing friction, a common mantra of Bitcoin advocates. "There's a hurdle to have to install a smartphone app so that I can pay my buddy and all the inputting and set up. To do it all within the iMessages app is a lot easier."
Catching the next wave of technology will be as crucial to bitcoin as embracing bitcoin is to financial institutions.
Culturally: Crackle's 'StartUp' Is About The Next Bitcoin 'GenCoin'
When a technology becomes mainstream, it inevitably intrudes into popular culture. There are dozens, if not hundreds of songs, movies and TV shows celebrating cars and road trips.  Computers had WarGames, the internet had Hackers. The intrusion is not always the greatest piece of culture but it always happens. While not a technology, you can see the same pattern in the marijuana movement. Would the world's most popular illegal drug be on the verge of legalization if the countless movies, songs and sitcoms had not made light of its use?
There is nothing that says "Modern Western Culture" like binge watching 11-hours of drama on a video streaming service. Crackle is Sony's free, commercial powered Netflix competitor. While not as popular as Netflix or Hulu, Crackle has a surprising number of interesting original series. Chosen, Comedians in Cars Getting Coffee, The Art of More and Sports Jeopardy are all critically acclaimed or criminally underrated.
I'm only two episodes in, but StartUp  may prove it deserves to be on that list. It is not perfect, and neither is its fictional cryptocurrency. But StartUp has a gritty realness that has echos of Kid Robot and The Wire. It may never reach the lofty heights of those two series but it should interest fans of both.
StartUp follows Izzy Morales (Otmara Marrero) as she attempts to launch GenCoin, a digital currency more stable, anonymous and secure than bitcoin. Since fiction requires a bit of disbelief suspension, I will give GenCoin's extraordinary abilities a pass (Morales declares that GenCoin's algorithm considers international markets and political realities to keep its price stable). The one gripe I do have is her insistence that GenCoin is more secure than Bitcoin because (among other reasons) it is not open source.
Nick Talman (Adam Brody) is Morales' main benefactor. He quickly invests in GenCoin with only the briefest reference to auditing the code. He says he is investing in Morales the person. Worse, her proclamations that "the code works" seems to be all the reassurance that Talman needs to hear.
If this were real life, I'd suspect Morales is a scammer. I would suggest Talman get his money out. The golden rule of cryptocurrencies is Open-Source or GTFO.
But as a fiction, it works. The first episode is clearly designed to both introduce the mainstream audience to the idea that digital currencies are the future, and prove to their more savvy audience members that they are in the know. It is peppered with buzzwords like "Peer-to-peer networks" and "Blockchain". There are characters that disbelieve the crypto revolution. A bank executive  and Morales' parents, are portrayed as behind the times Luddites. "Is that the blockchain?" asks Morales' supportive but confused father, as she rolls mining equipment into his garage.
Bitcoin owns a few cultural milestones. The Simpsons referenced it, HBO's Silicon Valley brought in an actual miner for the show. A college bowl game was once named "The Bitcoin Bowl". But, nothing has the potential to reach the masses like a television show, especially one that can be binge watched.
Crackle has relatively limited reach, and that will limit StartUp's potential somewhat. I doubt the series will become the next Kid Robot or Stranger Things.  But as the first piece of Cryptocurrency focused fiction, it could be far worse. It could have been Hackers. Early reviews are mixed, some critics love it while others are less kind. I will have to see for myself how it holds up in the later episodes. If you are a bitcoin fan, you probably should as well.
[Image: Sony Pictures via Facebook]
---