Last Updated on
NEW YORK (InsideBitcoins) — Despite swings of 12% during the week, the price of bitcoin ended off just 2% for the week ending February 6 — closing Friday at $223.53, according to the Windex composite. That's pretty much were the cryptocurrency has remained throughout the weekend, hovering in the $220s as of late Sunday morning in New York, according to the Inside Bitcoins Price Tracker.

The bitcoin price has lost about -30% for the year-to-date, according to the averageBTC index produced by bigterminal.com.
Other important developments for the week included: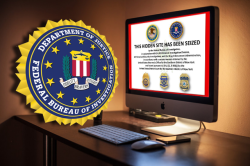 In deliberation that only took 3 ½ hours, the jury convicted 30-year-old Ross Ulbricht of running Silk Road as Dread Pirate Roberts. The jury found Ulbricht guilty on all seven felony charges: drug trafficking, computer hacking, running a criminal enterprise, money laundering, and fraud with identification documents. These seven felonies could carry a sentence of a minimum of 20 years and up to life in prison.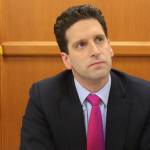 The New York State Department of Financial Services (NYDFS) finally released a revision to the original BitLicense proposed cryptocurrency regulations. As expected, the new document includes the changes Superintendent Ben Lawsky previewed in a speech in mid-December, including reduced record-keeping requirements, a two-year waiver from full compliance for startups, the allowance of virtual currencies to be held toward capital requirements and the elimination of the requirement for licensees to obtain address and transaction data for all parties involved in a transaction.
A group of nine participants did their best to explain bitcoin to the New Jersey Legislature's Financial Institutions and Insurance Committee on Thursday, informing the lawmakers about how they should view digital currency as a whole.
A private gathering of bitcoin movers and shakers called the Satoshi Roundtable occurred this weekend on a remote tropical island. "It's like a private dinner but we will make every effort to make it as transparent as possible," said organizer Bruce Fenton.
The historic Satoshi Roundtable is on. #Bitcoin #cryptocurrency @brucefenton pic.twitter.com/tSCyxTxQHV

— Juan Llanos (@JuanLlanos) February 7, 2015
A partnership between BitPay and Netherlands-based Adyen, a payments technology company was announced. The firms have enabled bitcoin payment acceptance for Adyen's 3,500 business clients. Jagex, a UK-based game developer, is the first merchant to accept bitcoins with the Adyen payments platform and was the first customer to go live with bitcoin acceptance.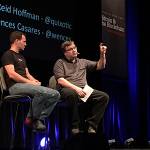 The founder of LinkedIn, Reid Hoffman's appearance at the Bitcoin & the Blockchain summit in San Francisco was the highlight of the event for many attendees. Appearing with Wences Casares, the co-founder and CEO of bitcoin wallet and vault Xapo, the two engaged in a wide-ranging and casual conversation that included cryptocurrencies, network effects — and the price of bitcoin.
KnCMiner announced a $15 million Series B investment, led by Accel Partners with participation from existing investors Creandum, GP Bullhound and private investor Martin Wattin. The company says it plans to use the new capital, in addition to cash generated through operations, to increase its bitcoin mining capacity and continue to build out its bitcoin-processing infrastructure.
A "small number" of Coinbase users fell victim to a phishing email, resulting in the loss of bitcoins from their accounts. In response, Coinbase announced that they would be reimbursing those affected and reassessing its API and application approval process.
For other events of the week, check the Inside Bitcoins news summary. And as always, for breaking news follow us on Twitter @InsideBitcoins and join the conversation on Facebook.
Hal M. Bundrick is the Editor-in-Chief of Inside Bitcoins. Email: Editor@InsideBitcoins.com. Twitter: @HalMBundrick