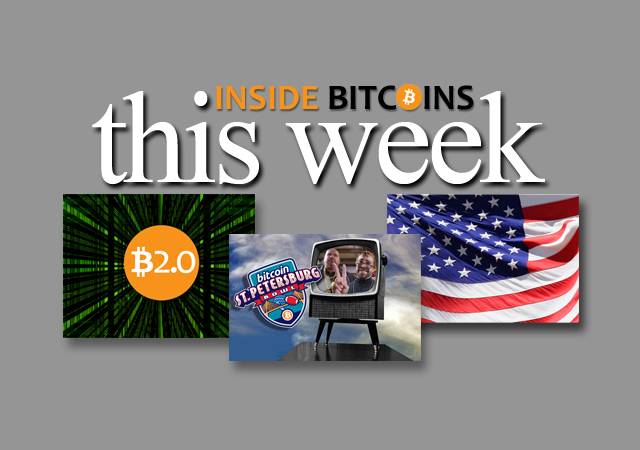 NEW YORK (InsideBitcoins) — The holidays may have brightened spirits but they certainly dampened the price of bitcoin. Since mid-month, cryptocurrency users have been getting a taste of what it would be like in a non-volatile world. For nearly two weeks the price of bitcoin has moved within less than a $30 range, from a floor near $310 to a ceiling under $340.
On December 16, the bitcoin price closed at $329.11. The Friday after Christmas it closed at $327.43, according to Winkdex. Saturday mid-morning (EST) the price sagged to the $300-teens where it has relaxed most of the weekend, according to the Inside Bitcoins Price Tracker.
Year-to-date, bitcoin is still clinging to little more than a -60% loss, according to the averageBTC index reported by bigterminal.com.
Other important developments for the week included:
An analysis of the cryptocurrency industry by Canadian research firm Technology Strategies International (TSI) concludes that virtual currencies are likely to be a "major disruptive force" within five years. The report recommends that companies that could be impacted by "Bitcoin 2.0″ applications should begin "preparing themselves now."
A fascinating "heat map" of U.S. regulation reveals what  Peter Luce, a member of the payment law team with the Washington, DC office of law firm Davis Wright Tremaine, calls a "patchwork of conflicting regulations, statutory interpretations, and regulatory delays" that bitcoin start-ups face.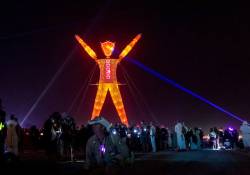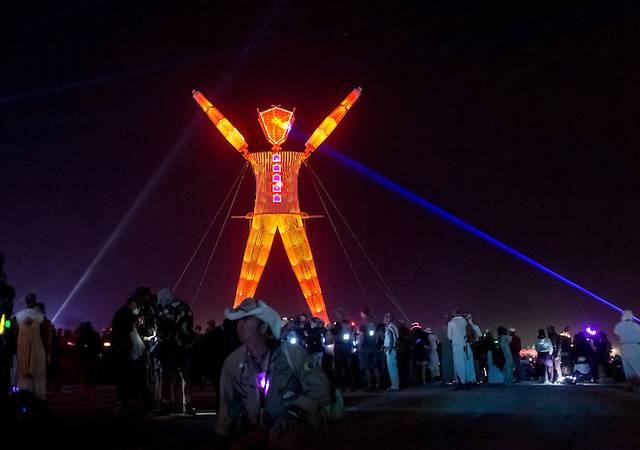 Burning Man, the iconic social arts event held annually in the Black Rock Desert in northern Nevada, is embracing bitcoin. By partnering with Coinbase, donations are now accepted in the digital currency to fund the organization's programs.
The American Red Cross, among the largest humanitarian organizations in the world, is now accepting bitcoin donations via ChangeTip. The social micropayment platform allows people to send money to the charity over social media platforms by simply mentioning @redcross in their posts.
The Bitcoin Bowl, a college football game sponsored by BitPay put bitcoin in the national spotlight as a series of television commercials, on-field promotion and related sponsors touted the benefits of the virtual currency.
For other events of the week, check the Inside Bitcoins news summary. And as always, for breaking news, follow us on Twitter @InsideBitcoins and join the conversation on Facebook.
Hal M. Bundrick is the Editor-in-Chief of Inside Bitcoins. Email: Editor@InsideBitcoins.com. Twitter: @HalMBundrick
---