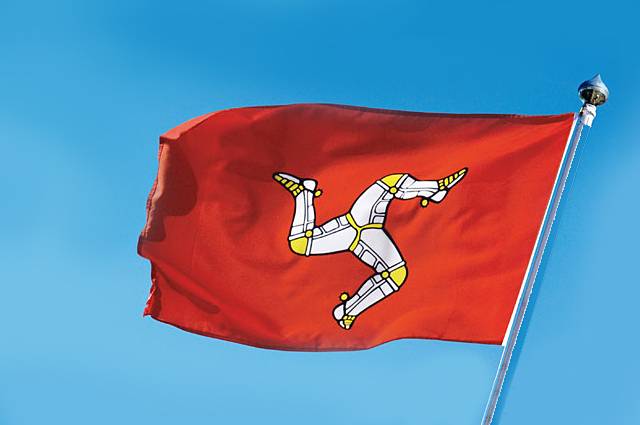 LONDON (InsideBitcoins) — While the UK looks to position itself as a global centre of bitcoins, the nearby island of Jersey is attempting to take advantage of their unique tax position in order to dominate the market. Yet Jersey is not the only island with their eyes fixed firmly on the potential of bitcoin.
The Isle of Man, a self governing crown dependency located in the Irish Sea, believes that it has all the advantages needed to make itself a European hub of cyrptocurrency activity.  Bumps are however to be found in the road, with British banking partners announcing recently that they were withdrawing services to the digital currency sector on the Isle of Man.
Inside Bitcoins spoke to Peter Greenhill, the Island's Director of E business and Development, regarding the Isle of Man's deep dive into the digital dollar waters.
"We've not just recognized that there is a potential for Bitcoin, we're prepared to do something about it," Greenhill told us.  "We see great benefits in attracting quality companies to the island but also recognizing that we have to balance that against certain risks, certain jurisdictional risks — and we have to keep crime out and protect the individual."
Putting the right controls in place
The Isle of Man might be new to Bitcoin but it's certainly not new to the idea of taking advantage of technology-driven industries.
"We've done this in a number of areas before," Peter agreed. "We were at the forefront of e-gaming. We set the bar high and we recognized the potential for growth from that on the island but we put in very strict controls over those companies that came there, especially as regards the protection of player's funds."
Control seems to be at the forefront of Peter's thinking and he's keen to emphasize the need to address Bitcoin's most oft raised bugbear, the question of money laundering.
"It's very important to us that we make sure the right controls are in place; fortunately we have a number of advantages that can ensure we do just that,  we can move quickly since we set our own legislation, we have the oldest continuous parliament in the world and we do things nimbly when it's prudent to do so. More importantly, we are actually making those changes now whereas other jurisdictions are just talking about potentially making them."
A high tech infrastructure
The ability to adapt to situations as they arise certainly helps create unique opportunities for Bitcoin companies but Peter also highlights one other major advantage that the island has to offer: infrastructure.
"E-business, which includes e-gaming, counts for about 15% of GDP and our 2020 forecast suggests it will grow 23% making it the largest single sector on the island. And that growth stems from what we've done in terms of infrastructure. We generate all our own power and sell excess to the UK; we're self sufficient — everything runs and it runs well."
A favorable tax environment
The tax system in place on the island also offers favorable terms, not only to the trading and mining of the currency, but even to its general usage.
"Like the UK, we treat Bitcoin as a commodity which means it is VAT exempt but attracts capital gains tax. "
Capitals gains tax however, does not exist on the island.
"And that's just part of a raft of measures designed to encourage business. Zero percent corporation tax, no inheritance tax, no stamp duty, very low personal taxation and so on. It encourages people to go there and grow there and we follow that maxim, if we leave money in people's pockets, they spend it on the island."
And with an almost unheard of 30 years of continuous growth, it's possible that this economic vision is one that will remain viable for some time. The withdrawal of banking services specifically for the bitcoin industry might be unwelcome, but hardly constitutes a knockout blow — and this is an issue for the whole industry worldwide not just for the Isle of Man. What is clear is that the Isle of Man, like Jersey, is somewhere that bitcoin enthusiasts should keep a close eye on.
Ian Jackson is an Inside Bitcoins correspondent based in the U.K.
---