Last Updated on
NEW YORK (InsideBitcoins) — For many years, the idea that the Internet is turning into its own sovereign nation has been tossed around by technologists, futurists, libertarians, anarchists, and others. While there were only glimmers of truth behind these sorts of statements in the past, the invention of bitcoin has brought the idea of Internet sovereignty to reality. The Internet now has its own local currency, which is one of the staples of any independent nation.
Bitcoin commerce makes sense on the Internet
For many people in the developed world, using bitcoin doesn't really make much sense. Why would somebody take a portion of their paycheck and convert it to a volatile currency just so they could then use that currency to shop online?
Putting cash on the Internet seems more practical than trying to bring fraud-ridden credit card systems online.
The benefits of bitcoin for merchants are obvious, but simply buying bitcoins to spend them isn't something that is going to seem beneficial to the mainstream. On the consumer side, the benefits are more obvious to individuals who are paid in bitcoin.
To the Internet-connected generation, putting cash on the Internet seems more practical than trying to bring fraud-ridden credit card systems online. PayPal and various payment systems operated by third parties are less definitive. With bitcoin, there is true ownership over those bits. There isn't going to be a chargeback a few months later, and you don't have to give the middleman a large cut for processing the payment.
Of course, if you're someone who makes your living on the Internet, then bitcoin as a means of payment makes perfect sense. Bitcoin should be the defacto local currency when you work online because that's what people should want to get paid in when receiving payments over the Internet. A growing number of merchants are demanding bitcoins for online payments. This is because credit card and PayPal payments are somewhat flimsy. Why get paid in something that has higher fees and takes months to finalize when you could get paid in bitcoin?
When you're in the United States, it makes sense to demand the US dollar for payments. When you're in Japan, it makes sense to demand yen. When you're on the Internet, it makes sense to demand bitcoin.
The growth of the Internet economy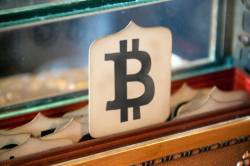 Although many people don't seem to realize the revolution taking place in the job market, many people are turning to freelancing as a way to replace their 9-to-5 occupations. There are a large number of occupations that will move online over the next few decades. Whether you're a teacher, writer, lawyer, doctor, programmer, artist, or almost any other specialist, there are opportunities to move online and make your own hours.
Even many aspects of traditional brick-and-mortar businesses are moving online. Instead of paying a hotel with a face-to-face transaction, you're renting someone's apartment through Airbnb while they're on vacation. Instead of going through the drive thru when you don't have time to make dinner, you may be ordering delivery through a restaurant's website. Ridesharing companies, such as Lyft and Uber, are having you make payments for rides through their apps rather than trying to make sure you have the right amount of cash for a taxi driver. Many of the ideas from the biggest busts during the original dotcom bubble are now starting to make sense in a world where everyone has a smartphone in their pocket. Even grocery delivery services, which were duly mocked after they crashed and burned in the early 2000s, are beginning to expand around the United States.
A ridiculous amount of our shopping and payment habits are moving online, and bitcoin makes sense as the preferred method of payment for any online transaction.
Closing the loop
Having said all that, the success of bitcoin is still reliant on its use as a currency — not simply as a means of payment. In order for bitcoin to claim another level of success, people will need reasons to hold the currency — or at least keep it in circulation. The key here is to keep bitcoins in the hands of people who are likely to purchase goods or services with those bitcoins, rather than cashing them out for fiat.
An example of the loop works as follows:
Bob is an SEO specialist who prefers payment in bitcoin. His employer isn't that much into bitcoin, but uses Circle to purchase bitcoins with the company bank account instantly and uses those bitcoins to pay Bob's invoice.
Bob is a fan of Alice's music, and he purchases her latest album with some of the bitcoins from his most recent contract work.
Alice lives in California, but enjoys a particular hot sauce, know as Texas Tom's Hot Sauce, that is only available in Austin. She orders some of the hot sauce online, using the proceeds from the album she sold to Bob.
Texas Tom likes to gamble on college football, so he uses some of his bitcoin earnings from his hot sauce business to make a deposit to 5dimes.
5dimes sells the bitcoins for dollars and credits Texas Tom's account.
Bitcoin can improve as a currency if the number of transactions and payments between Bob's employer buying the bitcoins and 5dimes selling the bitcoins increases. This improves the liquidity found in the currency, which helps prevent volatility. Decreased volatility leads to more merchant adoption, which leads to more transactions within the bitcoin economy. All of these factors build off one another as the Internet (and therefore bitcoin) economy grows.
You can follow @kyletorpey on Twitter.